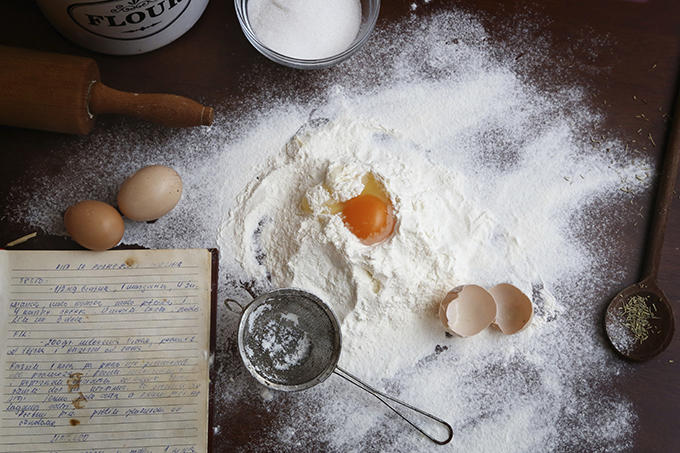 Good cookbooks are cultural masterpieces in and of themselves. They define one's lifestyle. Like a ceremonial artifact, they adorn kitchen shelves and emanate inspiration. And when you find a chef you can relate to, their recipes become momentary roadmaps guiding you through a poetry of flavors and aromas. We've come up with our top ten worldly and highly spirited picks.
1. With their new Brooklyn restaurant venture, Ganso Yaki, Chef Tadashi Ono and restaurateur Harris Salat offer to the world, Japanese Soul Cooking – Ramen, Tonkatsu, Tempura, and More from the Streets and Kitchens of Tokyo and Beyond. Excellent for Japanese comfort food lovers with dishes like wafu pasta, Japanese curry, tempura and gyoza to name a few.
2. Second up, we've discovered this great find called 7000 Islands by food columnist Yasmin Newman. She explores the uncharted terrain of filipino cuisine. Island-inspired, she doesn't assume you know what luya (crushed ginger paste), kalamansi (Philippine lime) or nata de coco (coconut gel) are! Step by step, you discover what food means to Filipinos.
3. Martin Morales recently opened Ceviche Old St in London's old Alexandra Trust Dining Rooms, a historical edifice built in 1889. You can find his cookbook called Ceviche: Peruvian Kitchen where he shares Peru's colorful pop of flavors combined with a deep love for tradition and the simplicity of fresh ingredients.
4. Fourth on our list for 2015, from home-inspired meals to street food, infamous blogger, Cathy Erway introduces The Food of Taiwan, a most comprehensive set of recipes ranging from dried radish omelet to stuffed bitter melons—because Taiwanese food is so much more than just bubble tea and savory steamed buns.
5. Portuguese Chef George Mendez comes to us with My Portugal, a cook book inspired by family meals and the rural sophistication of Aleias in northern Portugal. From seafood rice to vinho verde-poached plums, this book is our number five.
6. El numero seis in our countdown has got to be Mexico – The Cookbook, by the globally-acclaimed Margarita Carrillo Arronte. With deeply-rooted knowledge of traditional Mexican cuisine running through her veins, Señora Arronte makes this book a reference for the foods that shape the history of her people. Her recipes reflect the prism of flavors that reflects each region of Mexico.
7. Healthy and incredibly delicious, 150 pizzas, pastas, pestos, risottos and lots of creamy Italian classics await you in Chef Chloe Coscarelli's latest cookbook, Chloe's Vegan Italian Kitchen. We like her because, as the culinary diva of all things delicious and vegan, Chef Chloe is the first vegan chef to ever win a Food Network Competition.
8. Not into the ultra-precise complexity of classic French cuisine? For number eight, we say go for French Canadian with Julian Armstrong's cookbook, Made in Quebec. Nothing less than simple and buoyant, her book tells the tale of the people who love and work the pastures and farms. Recipes encompass ingredients from woodlands like fruits, herbs, mushrooms and wild plants—all distinctive of Quebec cuisine.
9. Number nine is definitely for foodies who indulge in completely new and zestful culinary experiences. Try Teff Love: Adventures in Vegan Ethiopian Cooking on for size and be sure to remind your guests that these recipes are eaten with the hands.
10. A Kitchen in France: A Year of Cooking in My Farmhouse by Mimi Thorisson completes our list oftop new cookbooks. This one is a keeper. Taking you to rural France, Chef Mimi evokes seasonal ingredients in a selection of meals that the whole family can appreciate, like roasted chicken with herbs and crème fraîche, and delicate apple tart with orange flower water to name only a few edible treasures.
These top 10 international cookbook recommendations will definitely add some new flavors into your life or better yet your restaurant kitchen. Read more restaurant related blog posts here.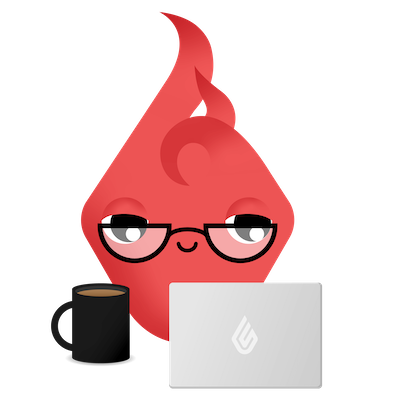 News you care about. Tips you can use.
Everything your business needs to grow, delivered straight to your inbox.