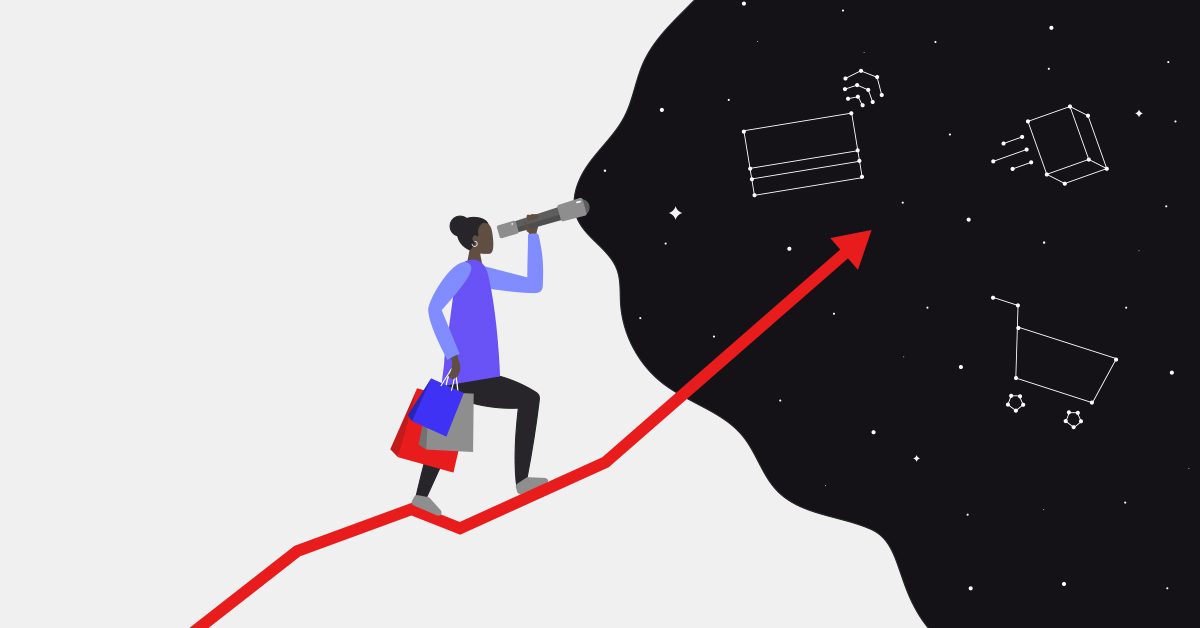 What's the future of retail? How will consumer behaviours change in 2023? What should merchants do to stay ahead?
These are all important questions, and while we don't have a crystal ball that can tell us exactly what the future holds for retailers, we can look at the top industry trends to get a glimpse of what may lie ahead.
To help you gear up for 2023, we've put together a roundup of Lightspeed's top retail trends and predictions for the coming year.
Let's take a look.
1. Consumers will continue to shop offline
When the pandemic hit in 2020, many assumed that most retail activity would move online—and stay there. However, as the world opened up, consumers flocked back to brick-and-mortar stores, proving there is still a strong demand for physical retail.
Meanwhile, ecommerce growth slowed in 2022, and retail giants like Amazon scaled back their warehouse and fulfilment centre expansion plans.
In the midst of all this, a number of major retailers and brands invested more in physical retail. In North America, DTC brand Warby Parker opened 13 stores in the third quarter of 2022, and Nordstrom Rack plans to open 8 new stores in 2023. For UK retailers, net store closures reached their lowest since 2017 and big players opened more stores. Domestic and foreign retailers both have their sights set on the Australian brick and mortar scene, like we see with Korean brand Paik's upcoming 10 stores.
All this to say that the death of brick and mortar has been greatly exaggerated. While customers certainly love shopping online, physical stores will continue to play an important role in their buying journeys.
2. Physical retail stores need to support sales
and
fulfilment
For the most part, consumers have returned to in-store shopping. However, certain pandemic behaviours—i.e., the reliance on BOPIS and speedy delivery—are here to stay.
What does this mean for retailers like you?
If you're selling online and off (and you totally should) you must ensure that your physical locations support all the ways your customers want to shop.
It's essential to have an engaging sales floor that facilitates the offline shopping experience. At the same time, your stockroom must be optimised for online order fulfilment—including in-store pickup, shipping and local delivery.
A solution like Lightspeed Retail can streamline your inventory and order fulfilment to ensure you have the right products both on the sales floor and in your stockroom. The platform's reporting features help you make smarter purchasing decisions and you can order and receive stock with ease.
Lightspeed seamlessly syncs inventory, sales and order across ecommerce and brick and mortar, so you can manage your catalogue across all channels. Plus, you can use Lightspeed's order management and fulfilment features to offer in-store/curbside pickup, shipping and same-day delivery.
3. Omnichannel marketing will be table stakes
With shoppers using a blend of devices and platforms in their shopping journeys, it's vital to be present on multiple channels.
This means having a marketing and communications strategy that covers both physical and digital channels—including in-store, online, social media and SMS. It's also important to provide consistency with your multi-channel marketing efforts. Customers should have the same brand experience at every touchpoint.
The best way to accomplish this is to use robust marketing solutions that enable you to run campaigns from one platform. For best results, integrate your marketing solution with your POS and retail management system, so you can better track your efforts and ROI.
Lightspeed Advanced Marketing enables you to do just that. With features like automated email flows, loyalty marketing and SMS capabilities, you can stay in touch with shoppers on all channels while ensuring a consistent experience all throughout.
4. Consumers will increasingly expect payment flexibility
Inflation remains a major concern for shoppers, and it will continue to be top of mind in 2023. Research by the World Economic Forum found that 7 in 10 consumers expect costs to rise in the coming year.
Aside from reallocating their budgets to essential items, inflation will also prod more people to put purchases on their credit cards. Shoppers may also explore alternative payment methods, particularly ones that give them added wiggle room when strapped for cash.
To that end, ensure that you're able to support the payment needs of your customers. In addition to accepting credit cards (and by extension mobile payments), consider offering services such as "buy now, pay later" and layby/layaway.
If you're using Lightspeed, be sure to explore the platform's payment capabilities. Lightspeed Payments offer embedded payments with simple pricing and no hidden fees. Plus, you'll work smarter with payments hardware, software and customer support in one place.
Lightspeed's built-in layaway/layby capabilities and integration with "buy now, pay later" solutions like Klarna enable you to offer payment options and flexibility to shoppers.
5. Retailers will continue to grapple with labour shortages
The retail industry's labour issues will persist in the coming year. Retail job vacancies surged nearly 15% over the summer and are still a squeeze for businesses.
If hiring is a top priority or concern for you, it's worth revisiting your salary and benefits packages to make sure they're competitive. Consider offering perks such as flexible work schedules to attract employees.
Technology can also help you weather these labour challenges. Find ways to automate and streamline your operations to reduce manual work. Integrating your tools and systems will enable you to minimise admin work so you can save time.
6. The demand for experiential retail will grow
Want a competitive advantage in 2023? Recognise that experiential retail is where it's at.
This is particularly true for specialty, lifestyle and high-end retailers. It's all too easy for physical goods to be commoditised these days; the best way to compete is to offer experiences that shoppers' won't find anywhere else.
Industry data supports this. Research by the commercial real estate firm Unibail-Rodamco-Westfield found that 59% of consumers expect retailers to dedicate more space to experiences. The study also found that 81% of shoppers are willing to spend more in retail stores that offer rich shopping experiences.
For this reason, it pays to have a strong experiential retail strategy. The right experience depends on your store format and customers. Some retailers find success by offering classes and events. Other stores elevate the shopping experience through immersive in-store design and merchandising.
The best way to figure out what works is to gain a deeper understanding of your customers' needs. It's also a good idea to test different concepts and see what resonates most with your target market.
What about digital experiences like the metaverse?
The metaverse has been one the most hyped up topics over the last few years, with high-profile companies launching AR and VR projects.
In 2022, luxury brands like Balenciaga and Prada partnered with Meta to launch a digital fashion marketplace. And in a separate initiative, Walmart joined the metaverse with Roblox Experiences.
But fast-forward several months later, and it seems like these buzz-worthy launches haven't panned out. Meta recently announced its largest round of layoffs, with staff reductions across the company's AR and VR unit, Reality Labs. Meanwhile, Walmart's Roblox initiative was met with lacklustre response and low engagement.
These developments tell us that while digital experiences like AR and VR seem cool, these technologies are still young, and most consumers aren't inclined to adopt them yet. So if you're planning to experiment with them, tread carefully. You need to have a clear proof concept and strategy behind your initiatives. Be sure to manage expectations and don't anticipate the metaverse to be a retail game-changer just yet.
7. Expect a bigger focus on sustainability and corporate social responsibility
Sustainability has been top of mind for a few years now, and it will continue to do so in 2023. We expect retailers to continue improving their sustainability and corporate social responsibilities (CSR) initiatives by selling ethically-sourced products, implementing green business practices and more.
Consumers are more inclined to support companies that invest in CSR. Research shows 77% of shoppers are motivated to buy from businesses that are committed to make the world a better place and 55% believe companies should take a stand on key environmental, political and social issues.
It's become quite clear that modern shoppers want to align with brands that share their values. That's why if you don't have CSR efforts in place, it may be worth exploring these things in 2023.
8. Livestream shopping will continue making inroads
Typically done in partnership with influencers, livestream shopping is the practice of promoting and selling products through livestreams on digital platforms. It's an interactive experience that allows viewers to ask questions in realtime and complete purchases on the spot.
Livestream shopping has been a big thing in China for a while now, and it's started making its way to the West.
2023 could be the year it finally takes off on this side of the world. Coresight Research is estimating livestream ecommerce penetration to grow from $20 billion in 2022 to $57 billion in 2025.
Moreover, research by The Influencer Marketing Factory found that 36% of consumers in the US and 25% in the UK have purchased something during a livestream. TikTok, Amazon Live, and Instagram are the top platforms for livestream shopping.
While not exactly groundbreaking numbers, the data shows that consumers are open to the concept. Livestream shopping could be worth exploring, particularly if you already work with influencers and have a strong presence on social media.
9. Retail will permeate other industries and vice versa
In 2023, we'll see more retailers go from being purists (i.e., retail-only stores) to become hybrid locations that have other offerings beyond inventory. We can see this in action in retail stores that set up services, event spaces and even coffee shops within their locations.
At the same time, companies in other industries are adding retail components to their businesses. Whether it's a spa or salon selling beauty products on-site to pop-up exhibits adding a store on the way out, businesses are finding ways to maximise revenue through retail.
Hybrid retail locations lend themselves well to unique experiences, which we already know shoppers love. As such, we will likely see more of this trend in 2023 and beyond.
10. Nimble and flexible retailers will flourish
Forecasts and predictions aren't set in stone. If there's one thing we know for sure, it's this: 2023 will have some curveballs, and the most successful retailers will be the ones who can navigate these changes.
To that end, retailers must equip their businesses with tools that can help them quickly adapt to the market. Such tools include:
Powerful reporting capabilities

so you can gain insights into your business performance and make informed decisions.

Robust inventory management features

that enable you to stock your shelves with the right products at the right time.

Omnichannel capabilities

that make it easy to set up shop online, offline and everywhere in between.

Loyalty and marketing features that

keep shoppers coming back.
Lightspeed's all-in-one commerce solution offers all of the above and so much more. Lightspeed is a platform designed to grow with you. Built-in features and modules enable you to scale and adapt. Plus our easy-to-use software, pro services, etc empower retailers to implement technology quickly so you'll never get left behind.
Retail trends FAQs
Now that we've covered our top industry forecasts, let's answer common questions people have about retail trends.
What are retail trends?
Retail trends are consumer behaviours and market changes that indicate the state of the retail industry. Some trends (e.g., online shopping, BOPIS, etc.) are more significant than others and can shed light on the long-term direction of industry. Meanwhile, other trends may be classified as fads that don't enact long-term or meaningful change.
How do you spot trends in retail?
The primary way to spot trends is to conduct market research. By observing and collecting data on the behaviours of consumers and businesses, you can identify trends and draw insights and conclusions.
What are retailers' biggest challenges in 2023?
Looking at the challenges retailers face can also shed light on where the industry may be heading. Based on what we've seen in 2022, retailers today struggle most with rising costs, labor, and higher shopper expectations.
Prepare for the future of retail
The future of retail is bright for customer-centric merchants who are continuously levelling up their operations and finding ways to do better with less. At Lightspeed, we're committed to serving ambitious retailers who want to succeed and thrive—now and in the future.
Watch a demo of Lightspeed and discover why thousands of retailers choose our platform to run and grow their businesses.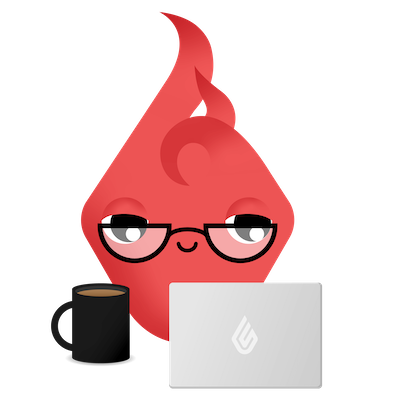 News you care about. Tips you can use.
Everything your business needs to grow, delivered straight to your inbox.