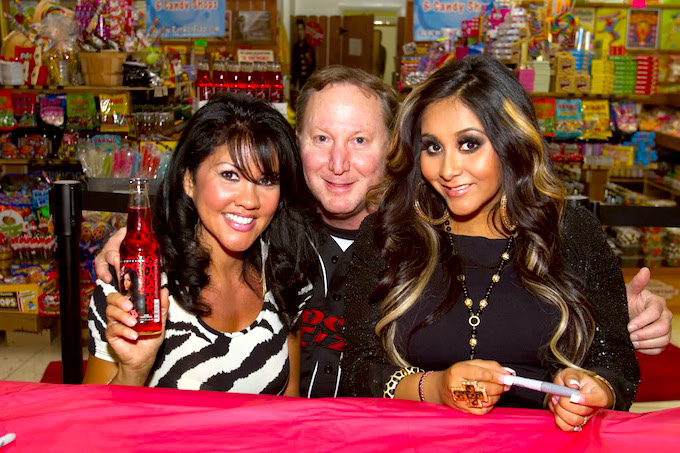 To capture the nostalgic feeling of being a kid in a candy store, enter a candy store. The Rocket Fizz soda and candy franchise spans across 16 states in the US, with nearly 70 locations. Founded in 2009 by two friends, Rob and Ryan, the brand is known for its unusual flavors of fizzy soda pop. Their unique product mix featuring quirky best sellers such as bacon-flavored soda has garnered a huge interest in franchisees in a short number of years.
The Rocket Fizz stores offer more than 500 kinds of soda (100 of which they manufacture themselves) well as over 2000 candy products. In the name of fun and frivolity, their "Soda Pop Labels of Fame" are named after the celebrities that endorse them, such as Kourtney's Baby Bubblies – specially crafted for a Kardashian event – and Mighty Mouse Blue Cream Soda.
"People LOVE our Lester's Fixins Bacon and Bacon with Chocolate sodas," says one of the owners, Rich Shane. "It's the novelty that draws people to these kinds of products. They're fun and different, and that's what people like about us."
While ecommerce can be a great platform for candies and sweets, Rocket Fizz is planning on remaining exclusively in the brick-and-mortar world for now. "There are some people who only shop online looking for deals, but that's not our target customer. We're an entertainment shopping experience," explains Shane.
With stores as cool as their soda, it's no wonder that their formula for success can be partly attributed to their kitsch Americana branding, and the environment they've created for customers.
Each boutique is packed with colorful products that are as stimulating to the eyes as they are to the tastebuds, and fun pop art covers every surface. Even those who aren't that into sweets can still enjoy browsing the funky soda flavors, and indulging their nostalgia by checking out the selection of classic American candy that's no longer sold is most stores.
"We offer really good products, but ultimately we're bringing back the fun of childhood, and that's not something you can duplicate online."
While Rocket Fizz's decor may be inspired by the past, their strategy is decidedly forward-thinking. They're using cloud-based technology to run their stores, analyze their sales, and bring their unique flavor of retail to an increasing number of storefronts – and sweet-tooths – nationwide.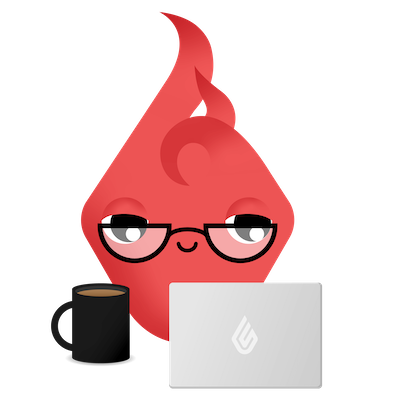 News you care about. Tips you can use.
Everything your business needs to grow, delivered straight to your inbox.