Zoku stands out because of the progressive view they have towards the hospitality industry; their innovative concept is exactly what F&B manager Richard Schuijt was looking for in his job. Check out the insightful interview below:
What do you like most about your work? And what do you like the least?
We opened our doors a year ago, and our F&B concept is still developing. I've loved being part of this and always process the conceptual changes. I'm at the heart of operations and can see exactly what goes well, what we can improve on, and can act upon this directly. That's what I like. My least favourite chore is taking inventory, [who likes] a whole day of counting.
What does your working day look like?
I start [my day] with the Lightspeed all sales figures report and check them against the averages. The main part of my day revolves around conceptual changes in operations, but I'm currently working on a marketing plan for the Living Kitchen, our restaurant. I'm also the stand-in duty manager and when it's really busy, I work a normal service shift as well.
I'm always in contact with the chef and the event manager, discussing upcoming events, cost & revenue control, ordering, analysing feedback, communicating with the sidekicks (staff) and optimising the systems.
How do you use data analysis in your work?
I download the system reports to analyse the sales numbers and make a monthly comparison with the previous months, so I can see which products are sold more or less, and try to understand why.
Which tool or software can't you live without?
The systems we have now: Lightspeed, StayNTouch and iZettle. We had some cooperation problems in the first couple of months, but everything works properly now. It's all designed so that customers can easily check themselves in and that the bar and the sidekicks can use the ePOS systems quickly and efficiently. Technology is very important for Zoku because it supports every process, allowing people feel more at home. They can self-order food and directly pay their bill. That frees the staff to create a more personal service, like talking with guests or promoting specials.
Do you have a data success story?
We use so-called modifiers in Lightspeed where guests tell us how long they're going to stay with us and this data gives me insights on their needs and wishes. For example, I can compare which type of customer groups spend what in the Living Kitchen, and analyse why that is and how to fine-tune our offering to their needs. I'm currently adapting our F&B program based on this information.
What development or innovation do you expect in the hospitality industry?
I expect hotels to offer more approachable and personal hospitality. There's no real need for traditional hotel rooms with the bed anymore. Guests aren't looking for boring lounges and uninterested or detached staff. People are looking for places to come together and feel at home, and that's what hotels need to offer.
What are your tips for other F&B managers?
Stay updated on the developments in the business and don't be afraid to stand out conceptually. Most importantly, hire people who are genuinely passionate about their work. These people will make a difference and give character to your restaurant or bar. Finally, only use tools that are efficient and user-friendly to speed up your processes.
Which hotel restaurants are an example for you and why?
That's a tough question because our concept differs from a 'normal' hotel restaurant. One of my favourite restaurants is La Maria in Amsterdam. There's a sweet old lady cooking a different menu every day – very homely and intimate.
In our Living Kitchen, you can help yourself to wine or bread. You're literally in the kitchen, and if you like, you can even assist the chef. Eating brings people from all over the world together, and any restaurant that has this as a starting point is a perfect example to me.
Want to know more about how this hotel restaurant uses data in practice? Download the tip sheet here.
Or download our Get-a-grip guide for F&B managers and find out how to get started.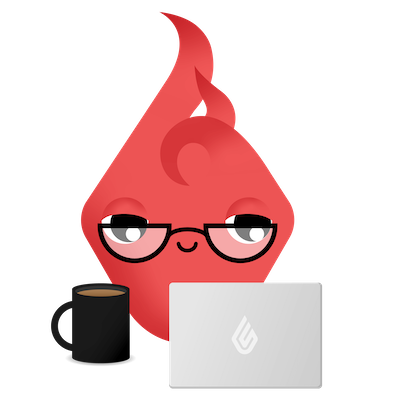 News you care about. Tips you can use.
Everything your business needs to grow, delivered straight to your inbox.