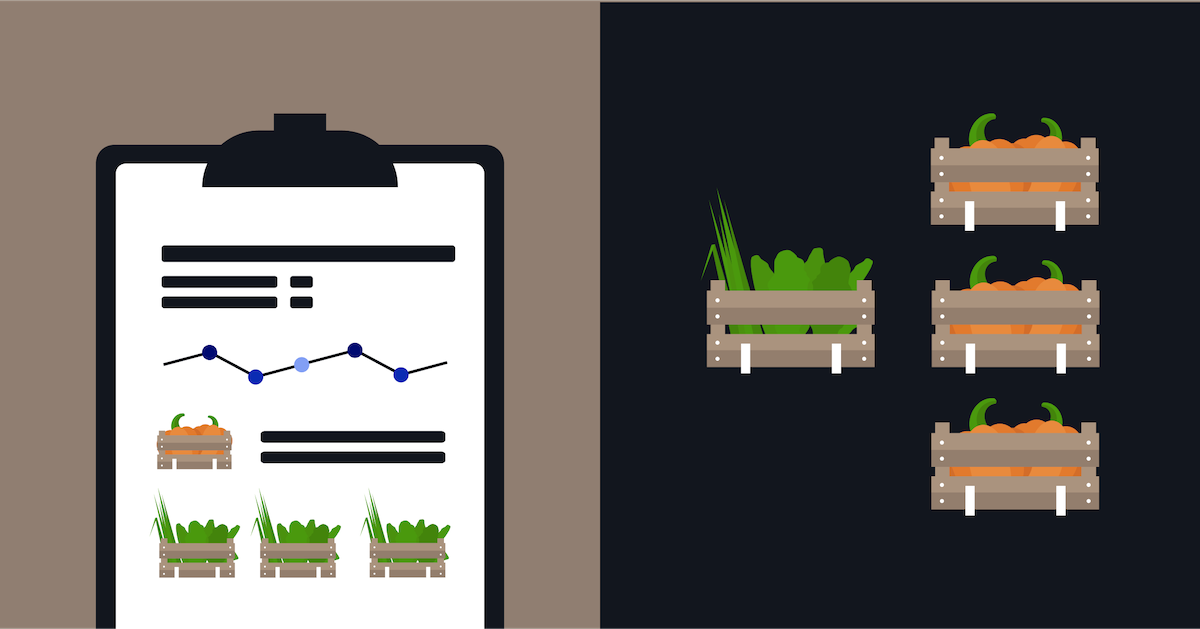 Stock takes often evoke a love-hate relationship between hospo owners and their inventory. They're a necessary evil that can be tedious and time-consuming, yet regular and accurate stock takes are essential in the running and financial health of your business.
While we can all agree that stock takes aren't the most glamorous task in the world, they are crucial if you want to keep on top of your costs. Consequently, many hospitality owners are turning to tech to help streamline their stock taking and inventory management. Not only does the use of tech ensure greater stock accuracy, thanks to automated calculations, it also gives you complete visibility of stock on hand, in real-time, as items are sold or wasted.
Taking stock: 3 steps for accurate stock control
The cost of goods is one of the most significant expenses for a hospitality business, aside from rent and wages. Therefore, it's crucial to ensure that you have an accurate picture of your stock on hand versus what's being sold and upcoming orders to minimise costs, reduce unnecessary wastage and boost your margins.
This guide explores how Lightspeed's inbuilt inventory management tools make it easy for businesses to streamline their inventory to save precious hours (that can be reinvested elsewhere) and cut costs to inject more dollars into your bottom line.
1. Inventory management like clockwork
To ensure your stock takes are always accurate, it's crucial to establish a robust inventory management process. The best way to do this is to implement an organised yet easy-to-follow system that lets you input and track your stock as it is purchased, received, prepped and sold.
While many businesses use a spreadsheet to track inventory, several tech solutions can do this for you. Lightspeed Inventory allows you to create recipes and batches by entering ingredients that make up your menu items, their quantities and price so you can track stock levels as items are sold, wasted and replenished.
Let's explore a burger joint. Every time a burger is purchased, the system will automatically update the quantity of each ingredient that makes up your dish, e.g. burger buns, meat patties, sauce, lettuce leaves, tomatoes etc., giving an accurate picture of your stock levels.
Inventory management software
When it comes to inventory management, people forget things, sheets get misplaced, and mistakes happen. To mitigate these risks, it's important to utilise technology, like a POS system with inbuilt inventory management features, to accurately order, count, manage and sell inventory, all from one centralised system.
Lightspeed POS allows venues to operate more efficiently by highlighting stock on hand versus what's been sold. When inventory starts to run low, you can set reminders to let you know or create recurring orders that will generate a purchase order to replenish supplies.
The great thing about a POS system's built-in inventory is that you can monitor everything from one place. This visibility means businesses can save time manually checking their stock, reducing expenses, and minimising waste.
Having a clear understanding of your stock levels and what you've bought versus what you've sold is a crucial element of accurate inventory management. With powerful inventory management software supporting your back of house, you're able to operate more efficiently by removing human errors from the equation. Plus, you'll also find yourself liberated from monotonous tasks, freeing up your time and adding an extra few hours back into your week.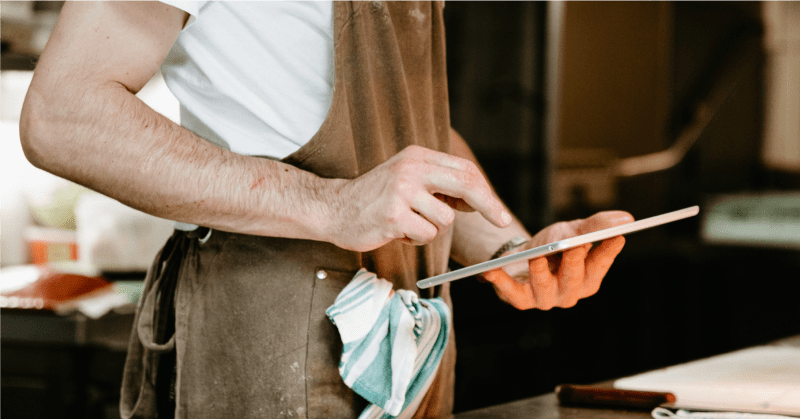 2. Save time with smart stock takes
Performing a regular, accurate stocktake will ensure your numbers align and minimise disruption to your business. When it comes to stocktaking, consistency is key, and it's crucial to determine a regular schedule for your stock takes.
Weekly, and sometimes daily, counts mean you will pick up on losses sooner so you can adjust orders accordingly. The longer you leave it between inspections, the more likely you are to find discrepancies. Therefore, it's important to set (and stick to) a daily and weekly schedule to keep on top of your numbers.
While detailed daily stock counts aren't necessary, you should take the time to check a few essential items, such as perishable ingredients and best-selling items, so you're never caught short if there's a rush or if things have spoiled.
On the other hand, your weekly stock takes need to be more detailed as you'll be assessing your inventory as a whole to make business decisions based on what you do or don't have in stock.
The importance of accurate stock takes
Traditionally, stock takes are counted and recorded on a sheet of paper, and while this method is commonplace, sheets can get lost and accuracy compromised. To combat this issue, many hospitality businesses are turning to tech to assist with stocktaking.
Lightspeed POS can be used on a smartphone or tablet to record stock levels directly into the platform. Your stock levels are automatically updated when you buy, make, sell or waste products, making it easy to see if any items are running low or if you're overstocked. You can even assign stock to different locations for further accuracy, like your bar fridge, storeroom or freezer.
Lightspeed's inbuilt Stock Counts feature lets you easily audit and update stock levels so you can quickly understand the cost of variances between your recorded stock and actual stock. It's also easy to:
Manage and save progress for multiple stock counts on one device

View an easy to read progress bar that lets you know how much stock is left to count

Review your stock count, see variances and update stock levels before submitting

Label and name your stock counts to maintain familiarity
With Stock Counts built into your POS, it's simple to keep costs down by only ordering what you need. The easy-to-use feature not only gives you visibility over which items need replenishing and what's overstocked, but it also highlights anomalies in your stock levels so you can track if items are missing or wasted.
Tip: Data from your stocktakes can be compiled and analysed to help you understand how often you over or under order, how quickly certain items get depleted and if you need to increase or decrease your deliveries. These insights will help you spot trends and discrepancies over time, so you can take steps to minimise similar issues and cut costs going forward.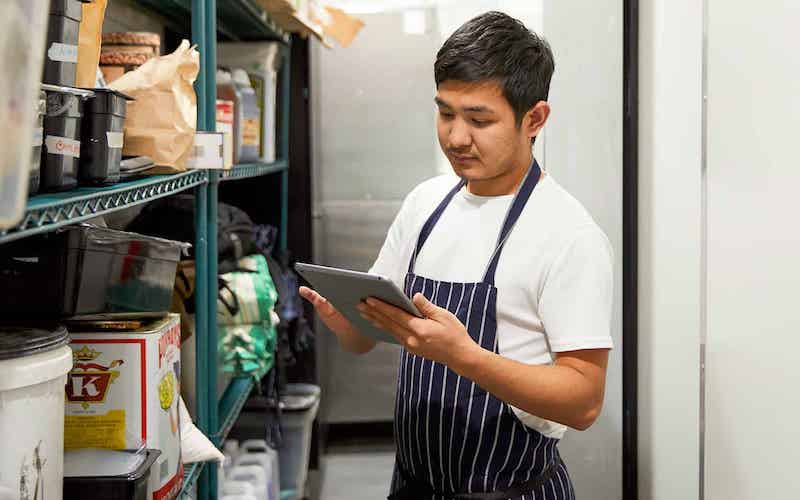 3. Record wastage to cut costs
Effective waste tracking is an essential part of inventory management and reduces the risk of discrepancies when you're conducting a stock take. Plus, taking the time to record how and when wastage occurs is the best way to spot trends, minimise future waste and cut costs to boost your margins.
To paint an accurate picture of your stock on hand, it's crucial to record every scrap of wastage created in your venue – no matter if it's gone off, accidentally spilt or been sent back by the customer. While keeping track of every spill and broken jar may take a little extra time, it's important to get your staff in the habit of recording waste to keep your numbers accurate.
Lightspeed POS has an in-built waste management feature that lets you know your precise wastage, its costs and take action to minimise future waste. How?
Easily record waste, who entered it and why

Inventory is automatically updated in the POS when wastage is recorded

Minimise waste by running reports to spot trends over time
Accurate inventory tracking isn't just about knowing what you have on hand. When you know what you've wasted, you can assign costs to those losses and understand the impact. When you know why you've wasted, you can take measures to prevent it from happening again – saving you money in the long run.
Inventory management made easy
The key to accurate inventory management is to perform consistent stocktakes. By sticking to a schedule, you avoid revenue-draining mistakes like inventory shortages and spoilage. With the right tools in place and a commitment to consistency, keeping track of your inventory and performing accurate stock takes will no longer be a dreaded, time-consuming task.
Take full control of your stock, recipes and margins.
Inventory management tools that help you order what you need, reduce wastage and improve menu profit.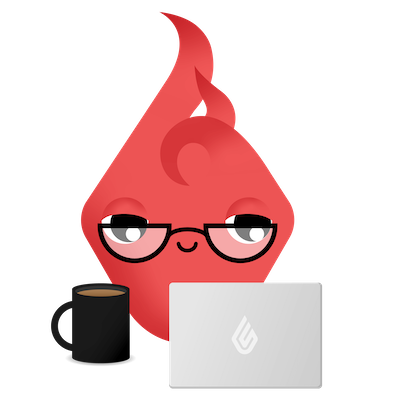 News you care about. Tips you can use.
Everything your business needs to grow, delivered straight to your inbox.