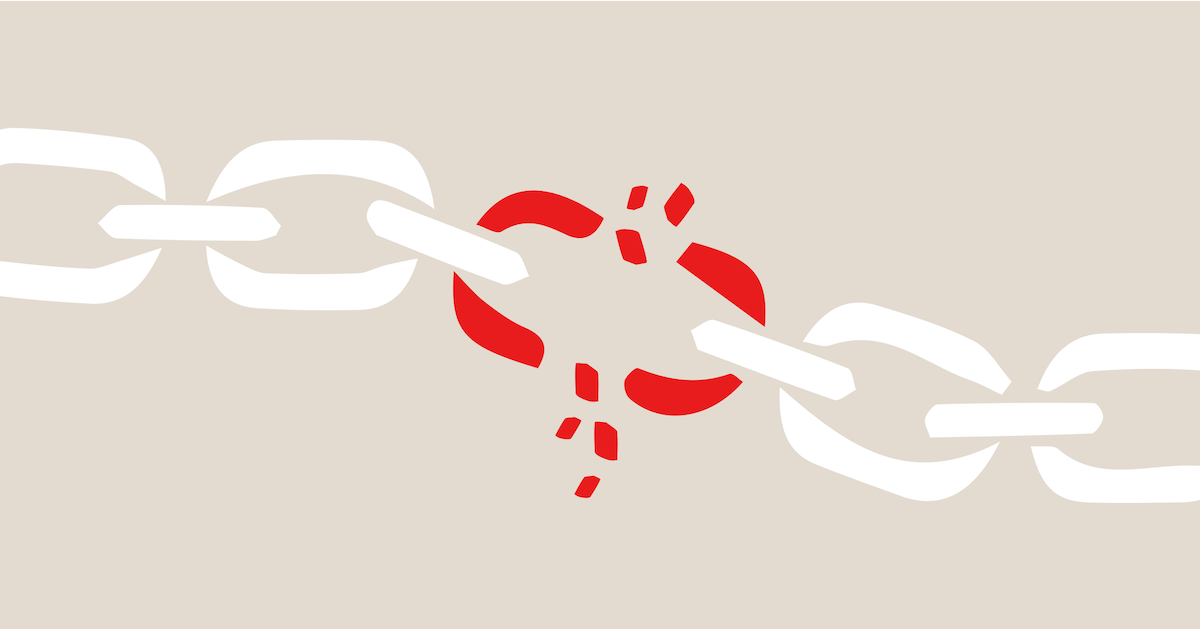 Efficient supply chain management might not be the most exciting aspect of running a hospitality venue, but it's a crucial cog in the inner workings of your venue. Optimising your supply chain will enable you to fix any broken links to ensure you effectively source the best ingredients for the right price while maintaining excellent relationships with your suppliers.
What is supply chain management?
Before diving into the best ways to optimise your supply chain, let's first answer the question: what is supply chain management?
In a nutshell, supply chain management refers to the process of actively monitoring and managing your supply chain to maximise its efficiency and cost-effectiveness. In a hospitality venue, supply chain management involves developing and maintaining relationships with suppliers to produce products, e.g. drinks and meals, to meet customer demand.
Here's an example of what a hospitality supply chain might look like.
Sourcing ingredients and products

– sourcing suppliers, e.g. farmers and wholesale distributors and negotiating contracts with them.

Logistics

– if suppliers don't include delivery services, you'll need to find partners to deliver ingredients and products to your venue.

Inventory management

– keeping track of suppliers and stock, so you know when it's time to reorder and how much to order.

Production

– turning ingredients into menu items.

Distribution

– selling your menu items to customers either through in-person dining or takeaway and delivery.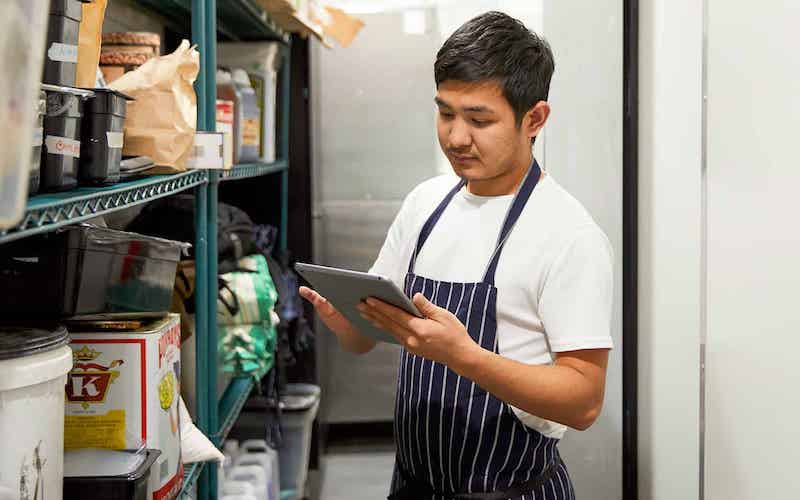 1. Supplier management
The first step to optimising your supply chain is to manage your supplier network and ordering process efficiently.

Spreadsheets, whiteboards, and clipboards have been a long-time default in the industry for keeping track of orders and storing supplier contact details and pricing. But with that comes the dependency on one person to manage your suppliers, human error, and costs.
This approach, and its shortcomings, has paved the way for a centralised system to store relevant supplier information, purchased products, as well as supplier pricing.
Lightspeed Purchase: centralise your supplier management
Lightspeed POS allows you to create profiles within your POS for each of your suppliers. You can add the supplier name, phone number, email address and contact name and also assign items and ingredients to each supplier. Not only does this make ordering quick and easy, but it also empowers you (and your team) to manage suppliers with ease.

Having visibility over what ingredients and products you purchase from suppliers means you and your staff always know what to order, from who and when. This overarching visibility also enables you to:
View incoming orders, mark stock as received and record discrepancies, and

Attach invoices and photos to received orders for complete traceability
Managing your suppliers from one system allows you to review past orders quickly, troubleshoot what went wrong and spot trends, such as order discrepancies, over time. Having access to this information means you can raise any issues with your suppliers and take steps to prevent similar mistakes from happening in the future – saving time and money.
2. Inventory management
Supply chain management and inventory management go hand in hand. While they both have their intricacies, efficient inventory management enables you to manage your supply chain much more effectively, and cut costs in the process.
When it comes to inventory management, mistakes happen, and people forget things, impacting your supply chain and bottom line. Utilising technology will mitigate these risks by making it easy to facilitate accurate stock control and minimise avoidable errors. Some POS systems, for example, have in-built stock control systems that help businesses accurately order, count, manage and sell inventory.
Lightspeed Inventory: spend less time ordering what you need and chasing deliveries
Lightspeed POS is an excellent tool for optimising your supply chain as it allows you to operate more efficiently by highlighting stock on hand versus what was sold. As items are sold or wasted, the system automatically updates the quantity of the ingredients in each meal you sell.
When inventory starts to run low, you can set reminders to let you know or create recurring orders that will generate a purchase order to replenish supplies.
Accurately inputting stock into your POS platform is a crucial element of supply chain management as it allows you to operate more efficiently before food or drinks are even purchased by the customer. It also creates a better process to manage what you've bought versus what you've sold, so you're less likely to over or under order.
3. Stock control and inventory insights
Performing a regular, accurate stocktake will ensure your numbers align and help minimise disruption to your supply chain.
Stock counts are often time-consuming, and they're traditionally counted and recorded on a sheet of paper. While this method is still popular, sheets can get lost and accuracy compromised. Inventory inaccuracies can often lead to over (or under) ordering, leaving you with spoiled ingredients or not enough to fulfil demand, which equates to lost revenue.
As a result, many hospitality businesses turn to tech to assist with stocktaking. Not only will an inventory management system help to streamline your stocktakes, but it also contains a wealth of data that will help to optimise your supply chain and cut costs.
Lightspeed Stock Counts: understand variances between recorded stock and actual stock
With Lightspeed Stock Count, you can compile and analyse data from your stocktakes to help you understand:
How often do you over or under order items?

How quickly do certain items get depleted?

If you need to increase or decrease your deliveries.
The key to an optimised supply chain is to perform consistent stocktakes, so you always have a clear picture of how much stock you have on hand, what needs ordering and when. By sticking to a schedule, you avoid revenue-draining mistakes like inventory shortages and spoilage.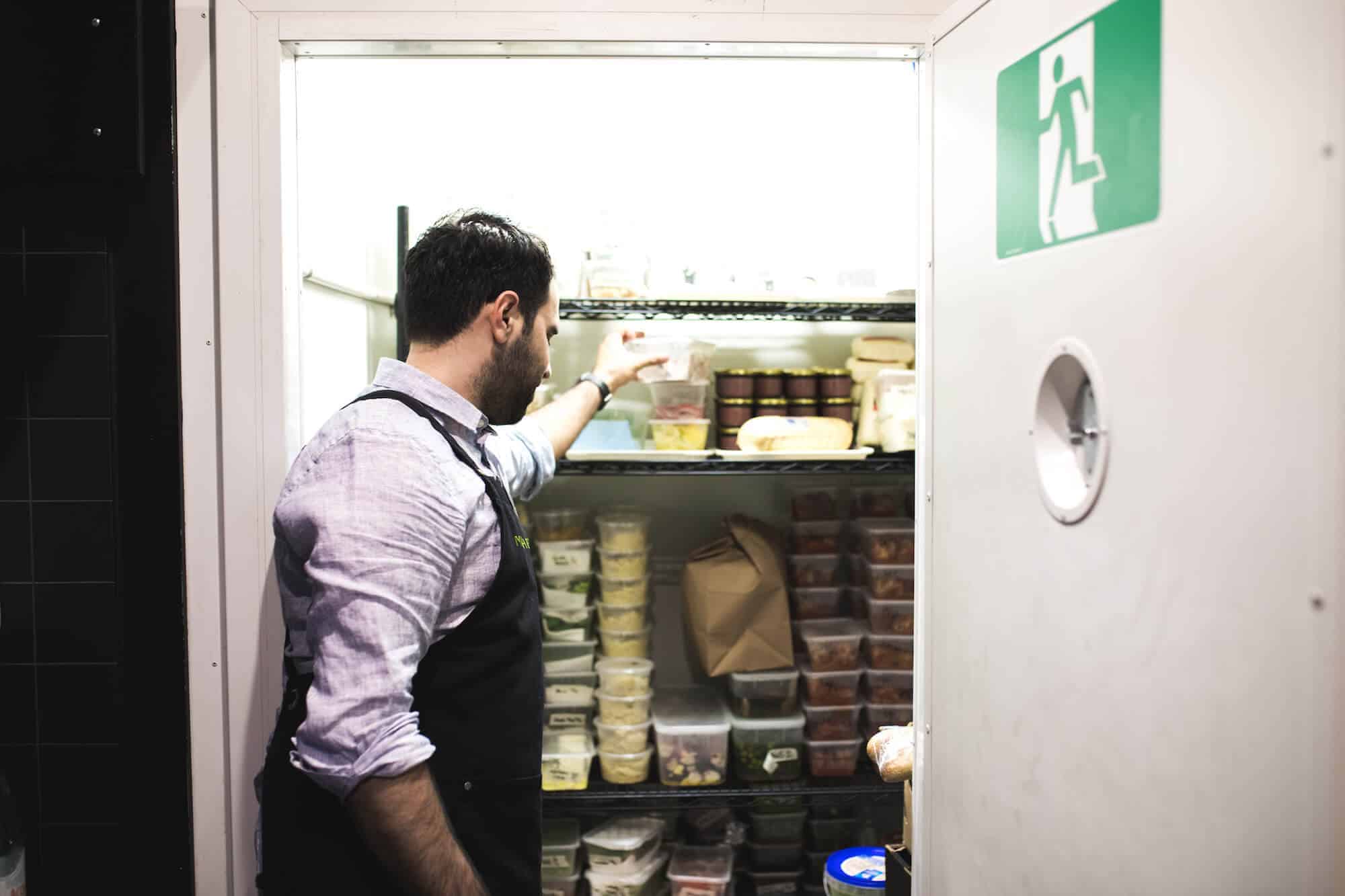 4. Purchase order control
The final step to ensuring your supply chain operates like clockwork is to optimise your ordering process. Having a solid understanding of your stock levels at any given time ensures that you never over or under order. Not only will this save unnecessary wastage costs, but it will also help to determine how often you actually need a particular delivery.
We've all been there – in a busy back of house, an order sheet goes missing, or items are accidentally rubbed off the whiteboard, so you're not quite sure what quantities of a certain ingredient need ordering.
Watch live stock levels with Lightspeed Purchase
With the help of tech, like Lightspeed Purchase, it's easy to ensure you always have the right amount of stock on hand, thanks to live stock levels and smart rules. When stock does need replenishing, you can:
Create a manual purchase order by selecting the items you need from suppliers and generate a purchase order.

Set email reminders to purchase certain items, e.g. every 1st and 2nd Wednesday of the month, you can opt to receive an email reminder to buy more wine.

Set recurring orders. These orders will be sent out automatically at a designated time for pre-determined stock quantities.

See live stock on hand against par levels and order to par.
Plus, all received orders sync directly to your accounting package – meaning no double handling of data for accurate bookkeeping.
Did you know? Lightspeed Purchase can be accessed from any compatible device with an internet connection. This means you can remotely view your stock on hand, and you don't have to be onsite to place orders with your suppliers.
Remove the weak links in your supply chain with Lightspeed POS
While supply chain management might not be the most exciting task, ensuring your supply chain is optimised to its full potential is the best way to reduce unnecessary inventory costs. The key to a well oiled and optimised supply chain is visibility and traceability. Therefore, employing one centralised system that enables you to order accurately, count, manage and sell inventory is the best way to manage your stock and suppliers – so you always have the right stock on hand at all times.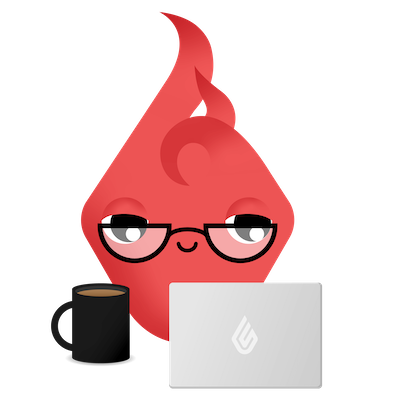 News you care about. Tips you can use.
Everything your business needs to grow, delivered straight to your inbox.