Do you know how much money your inventory is making for your shop?
To answer that question, you're going to need to crunch some numbers. A little time can give you a lot of info on how well your inventory is contributing to your bottom line: profits.
3 key performance indicators (KPIs) to calculate your inventory's ROI
GMROI
Sell-through
Inventory shrinkage

1. GMROI
GMROI (gross margin return on investment) is a percentage that measures your inventory's return on investment (ROI). In other words, for every dollar that you invest in your inventory, how many dollars did you get back? To calculate your GMROI, use this formula:

Why should you measure your GMROI?
This percentage helps you determine if the inventory you're buying is profitable. You typically calculate GMROI for each product you sell to see whether or not it's worth selling at your store.
How can you improve your GMROI?
To scale your GMROI, consider how you can increase your ROI for the inventory you're buying. That can come in many forms, from increasing how much you charge, to reduce how much you pay for the goods. Improving your inventory turnover helps, too.
2. Sell-through
Sell-through is the percentage of inventory units sold vs. the quantity available to be sold over a specific timeframe. You can calculate your sell-through rate with this formula:

Why should you measure your sell-through?
Measuring sell-through is an excellent way to determine merchandise performance. It also gives you visibility on how quickly you're selling a product, which helps you make better purchasing decisions.
Example: let's say you just stocked up on some sweaters. After calculating your sell-through, you see that you sold 90% of your inventory in one week. Use your sell-through percentage to reassess how much of that product you should purchase to meet future demand.
How can you improve your sell-through?
How you improve sell-through depends on context. For instance, unless your objective is to sell out of a product, a high sell-through signals that you need to restock before you run out.
A low sell-through indicates that a product isn't selling fast enough and that you need to find a way to sell more. That could mean developing a promotion, marking the product down or adding other incentives, like a buy one, get one special.
3. Inventory shrinkage
Inventory shrinkage refers to inventory that leaves your store, but not as a result of it being sold. The most common source of inventory shrinkage is employee theft, shoplifting, and administrative errors. Use the following formula to calculate your inventory shrinkage:

Why should you measure your inventory shrinkage?
You never want to lose products due to theft or administrative mistakes. Closely tracking shrinkage assures that you have visibility over your inventory, and gives you an opportunity to find solutions to ill-natured behavior like theft.
How can you improve your inventory shrinkage?
How you handle shrinkage depends entirely on its source. If it's theft, then perhaps you should consider improved store security as traffic increases. Employee theft? Consider setting up procedures like bag checks. Enhancing and automating your processes can also help prevent inventory-related administrative errors. A POS system can also help with inventory management.
Now you know both how much inventory you need to buy, and how to calculate how much money your inventory makes for your shop. That's a big step towards making every season your best one yet.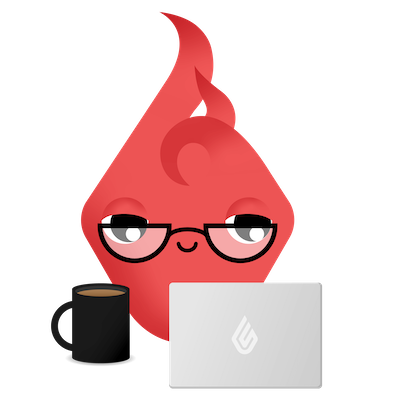 News you care about. Tips you can use.
Everything your business needs to grow, delivered straight to your inbox.