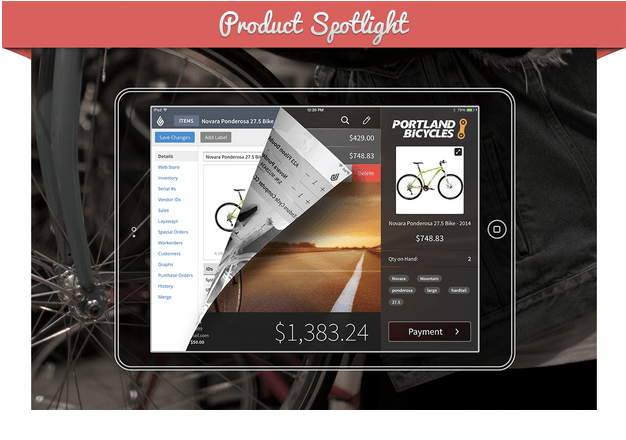 In today's retail environment, a more personalized shopping experience is essential for success. A mobile POS that lets you step away from the checkout counter and engage directly with your customers – no matter where they are – is a great place to start.
Today we are thrilled to introduce the new Lightspeed Retail POS app – a single app that lets you run your entire store from an iPad. Check out your customers from anywhere on the store floor, update inventory status, enter work orders, review your daily sales reports, and much more from within a single mobile interface!

Everything you need in a mobile POS
The new Lightspeed Retail POS app brings together all of the advanced Retail Manager features in the full Lightspeed Retail web version, with the beautiful and greatly optimized Lightspeed iPad POS sales experience.
Quickly switch between the branded POS and Retail Manager screens as needed.
Access all of the Lightspeed Retail Manager tools such as inventory management, reports, advanced sales features (i.e special orders, layaways, work orders), and account settings from within the app.
Easily control employee access to more sensitive features such as refunds, the ability to edit product and pricing information, or view sales data.
A register that's as fast as you are
Reduce checkout times with improved scan, swipe, and print features.
Enhanced hardware integrations improve barcode scanning and lets you add items to your register faster than ever.
You can now swipe your customer credit card from anywhere in the POS to close the sale.
Further reduce the number of clicks and taps to close a sale by setting up automated processes in your preference settings, like receipt printing.
How much faster is it? Enough to fold 18,720 shirts, hold 78 one-on-one meetings with your employees, or just spend more time with each of your customers building your brand loyalty. It seems simple enough — save ten seconds per transaction, 30 transactions a day — and before you know it you will have saved a day each year!
What would you do with an extra day each year?
How many transactions do you do per day?
Ex. 128
By using Lightspeed POS you'll save day(s) a year, with that you could…
Read
book(s).
Watch
movies.
Listen to
songs.
Lots of usability enhancements
We've added in lots of little enhancements to help you navigate, check out customers, and manage your store as efficiently as possible.
More intuitive icons, larger tappable areas, and simpler navigation throughout the app to improve accuracy and workflow.
More informative hardware setup and connectivity notifications make setting up, troubleshooting, and swapping out hardware much easier.
The ability for employees to clock in and out directly from within the app using their employee PIN, rather than using a separate time-sheet tracking tool.
The ability to better protect your sales margins by setting certain items or labour to be non-discountable.

Lightspeed Retail – POS iPad Overview from Lightspeed on Vimeo
The new Lightspeed Retail POS app is available now
Better manage your retail store
Note: Lightspeed Retail POS App requires iOS 8.1 or higher.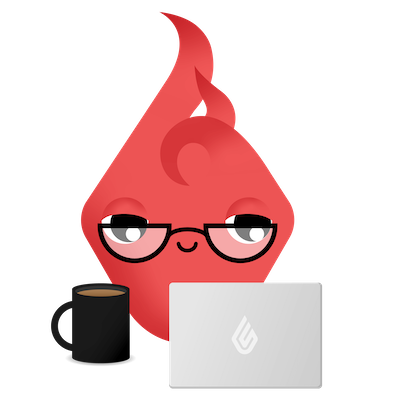 News you care about. Tips you can use.
Everything your business needs to grow, delivered straight to your inbox.