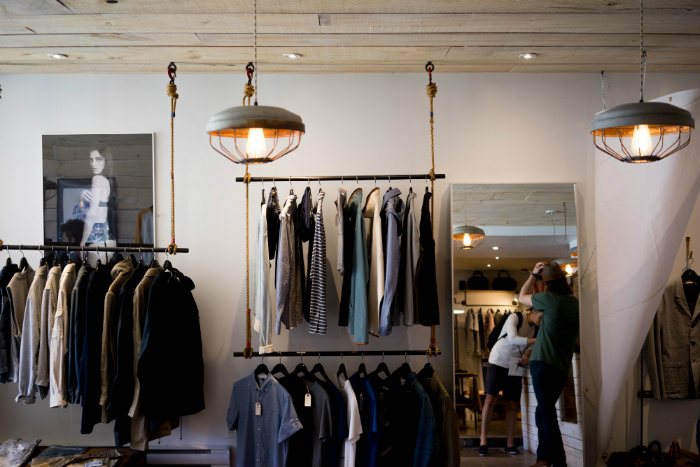 The emergence of online shopping has drastically changed the landscape of consumer behavior. There is a growing shift from brick and mortar retail to online eCommerce, with the latter being easily accessible from anywhere through mobile devices or the comfort of your home. In the US alone, 33% of people shop online weekly while 69% shop online monthly.
Millennials, who are currently the age group that spends the most amount of money in the retail industry, are spearheading the online shopping trend. It doesn't mean, however, by any stretch of the imagination, that this signals the death of brick and mortar stores. In fact, the shift to online retail may lead retailers to work harder on attracting customers and the in-store experience they provide. In-store and online need to compliment each other, allowing shoppers to access and experience your brand is several different ways.
How can you, as a retailer, ensure that your in-store experience and online eCommerce compliment each other to offer a unique shopping experience?
Consistency is key
With both an online shop and brick and mortar locations, retailers must ensure that customers receive a consistent shopping experience across all channels. Many customers that shop in your brick and mortar store will visit your website and vice-versa. It's imperative that they receive the same experience and atmosphere across each shopping channel, as well as incentives for them to visit your brick and mortar location or your eCommerce.
There are several ways that brands can be consistent in their offerings both online and in-store. One easy way to ensure consistency is to make customer profiles accessible in your brick and mortar store and online. A customer profile, often created online, can help employees understand the customer better when they shop in-store. This, in turn, allows for a more personalized and unique service that customers would greatly appreciate, enticing them to shop in your physical locations as well as on your online shop.
Enhancing the in-store experience
Despite the need for brick and mortar stores, online clearly has the advantage when it comes to convenience and shopping trends. Millennials in particular are leaders in the online shopping trend. In response to this shift in shopping habits, retailers need to offer more to their customers in-store.
As such, brick and mortar stores have shifted their positioning from a simple shop to a full experience for consumers. By adding an extra service or facet to your shop that's inline with your brand image, you can offer customers an opportunity to get more from your brand than simple products. Certain retailers offer small coffee shops in their brick and mortar stores while others have barbershops set up in men's clothing stores. A great example that is now commonplace is the makeup application service offered by cosmetic retailers. These services entice consumers to visit physical locations when purchasing products as they can receive services that are beneficial and/or necessary to them.
Showrooming vs. Webrooming
Showrooming is a modern idea that has been created by the onset of online shopping. It consists of consumers visiting a store to try on a product or test a product before going home and making the final purchase online. There is definitely a negative connotation with showrooming as the idea is that customers often buy the product from a different retailer online due to better pricing. However, there is definitely an opportunity for retailer to take advantage of this trend. By anticipating the showrooming trend and offering customers an incentive to purchase from your online shop or in-store when they come to try or test a product, you can take advantage of showrooming. If pricing is often the issue when a customer purchases your product online from another eCommerce, perhaps a price-matching policy may cut that down, taking into account shipping costs and creating an incentive for consumers to purchase from your store. Furthermore, several retailers set their store up as a showroom by keeping minimal stock on hand and directing customers to order products on their eCommerce – either at home on in-store with an employee – and then ordering the desired quantities for customers.
Webrooming is an offshoot of showrooming, and its opposite. Webrooming consists of customers looking for products online and then going to a physical location to complete their purchase. Though showrooming seems as though the most common trend, only 46% of people showroom while 69% of people webroom, according to a Harris poll. With these stats in mind, it's extremely important for retailers to be prepared for customers who view their products online and wish to purchase in-store. One common way to benefit from the webrooming trend would be to make inventory levels available to your online customers. They can then view the products they want, ensure they are available in store and complete their purchase in-store. Issues may arise when products are out of stock – forcing customers to look elsewhere for their item of choice – but you could offer a personalized order for out of stock items (if they are available) to be picked up in-store.
With the rise in eCommerce, it's important to realize that retail isn't going anywhere. A physical store where customers can try things on or test out a product is always needed. However, it is important to offer your customers a unique experience when visiting your brick and mortar store in order to balance the comfort with which they can shop online. It is also important for retailers to benefit by utilizing the in-store experience and how it compliments online shopping – and vice-versa. It is a retailer's responsibility to respond to consumer behavior trends and ensure that their customers receive a memorable shopping experience across all their channels.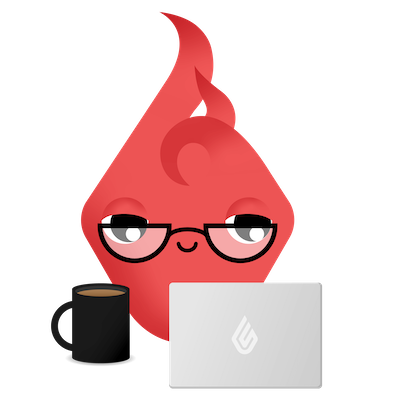 News you care about. Tips you can use.
Everything your business needs to grow, delivered straight to your inbox.