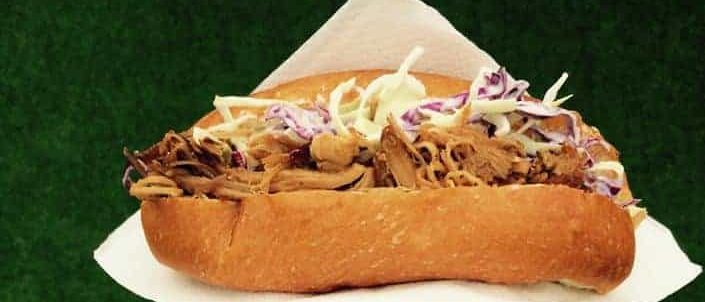 For almost two centuries, traditional Māori food has seen little traction in mainstream restaurants and their menus. But good news: times are changing thanks to a number of Kiwi chefs who are championing traditional Māori food and cooking techniques.
But what is traditional Māori food and how was it prepared?
Farming, hunting and gathering
What was a common thread for all iwi is that they were farmers, as well as hunter/gatherers. Staple crops like kumara, yam, and taro were brought with the first settlers from the Pacific, but the cooler NZ climate meant farmers had to develop sophisticated systems to get any kind of produce from the ground. The kiore (the Polynesian rat) and kurī (the Polynesian dog), both also introduced by Māori, supplied important meat sources.
The hāngi (earth oven), was great for feeding lots of people, while other meals were cooked over (or in) embers. Māori would also heat water to boiling in wooden bowls using red hot stones – although iwi who lived near geothermals had boiling water on hand 24/7. Preserved food was also a huge deal – it was dried, fermented, or sealed in fat.
Living off the land and sea
Wild foods, many of them unique to New Zealand, made up the remainder of the diet. The large, slow (and delicious) birds and bountiful oceans made for easy pickings, alongside a cornucopia of berries, fruit, fungi, and seeds.
While we missed out on trying moa, and kererū are now firmly off the menu, there's still plenty of tasty morsels just waiting to leap onto the plate. Spicy and citrusy horopito, earthy pikopiko (fern shoots), bitter karakaraka berries (and the deliciously dangerous kernel), nutty huhu grubs, fatty, succulent muttonbirds, creamy paua, minty kawakawa leaves, savoury korengo (seaweed), sharp puha (dandelion greens) and watercress give NZ's native wild food an incredibly exciting range of flavours.
Europeans arrive
European settlers brought wheat, carrots, potatoes, pigs, and new cooking equipment and techniques with them, which led to some of the dishes we now most associate with Māori cooking. The boil up – a savoury pork broth simmered with potatoes, meat and greens, rewena – a sourdough bread made from a potato starter, and fry bread – the Māori take on a donut.
The burgeoning Māori cuisine scene
Some of New Zealand's best chefs are beginning to add modern skills and food knowledge to introduce restaurant-level refinement to unusual ingredients and dishes.
Monique Fiso has spent two years applying her Michelin-starred cheffing experiences to Māori cuisine in a series of sell-out popup events, Hiakai (literally: hungry).
"A lot of people say, 'I don't like hāngi, it all tastes the same', explains Fiso.
"My job is to better execute this cooking technique to convince people that Māori food can be just as luxurious as French food."
From buzz to black tie
The popups took the idea of an experience to the next level – in dining tents set in NZ's wilds, guests were treated to rēwena bread with tītī (muttonbird) fat, oysters with karamu berries, kūmara gnocchi with huhu grub sauce, kamokamo cappelletti and hāngī steamed pudding with a crème anglaise of kanga wai (fermented corn). Food was presented in food baskets, handwoven by Fiso.
The exciting new flavours and refinement of the food created such a buzz that Hiakai is now a permanent restaurant in Wellington. Fiso's food has also been featured at hundreds-per-plate black-tie dinners, and she created the horopito and kawakawa chocolates served to the Duke and Duchess of Sussex (Harry and Meghan) on their 2018 tour – a sign of this cuisine's newly won place on mainstream tables.
Other kai champions
Fiso's not the only one pushing Māori cuisine forward. Led by hāngi master Rewi Spraggon, Matariki Festival is the latest in a line of collabs, with local chefs cooking restaurant-quality dishes using only hāngi.
Jarrad and Belinda Mckay have also been modern kai champions – their Puha and Pakeha food truck become a firm local favourite before they opened the doors of their permanent home in Grey Lynn late last year. The couple uses indigenous produce and cooking techniques to create interesting combinations – for example, a food truck staple is the Rueben sandwich with hāngi-cooked pastrami and rewena bread.
Chef Charles Royal has been working with little-known Māori ingredients for years and is credited as foundational to bringing the cuisine front and centre. He sells wild foods under his Kinaki brand and runs Māori food gatherings. How to use indigenous foods is well orchestrated in the Māori chef's book Charles Royal and his cuisine (2009). The coffee table book contains 50 recipes providing simple combinations of wild herbs and fresh produce.
Embracing traditional Māori food
While huhu grubs, tī kōuka (cabbage tree) shoots, and tawa bark might be a bridge too far for most eateries (at least for the moment), there's plenty of opportunities to incorporate some of the more everyday NZ flavours. Kawakawa, manuka, horopito, and rewena are fairly accessible and easy to sell to diners, adding a new and interesting dimension to a restaurant's offerings.
With any new trend, being out on the first wave takes a bit of courage. Cleverly done, the result could be a new breed of eateries offering an exciting change from the every day – and in the long term, a truly distinctive New Zealand cuisine.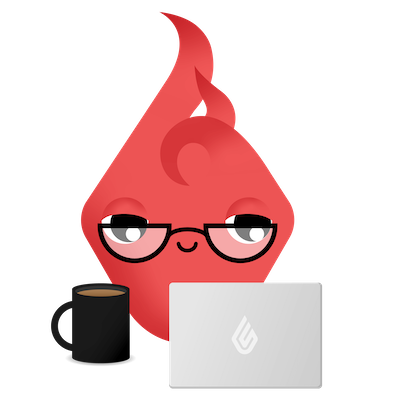 News you care about. Tips you can use.
Everything your business needs to grow, delivered straight to your inbox.