Scotty's Makeup & Beauty
Meet the makeup retailer doubling sales with a loyalty program, automated emails and more
Scotty's Makeup & Beauty has been an industry mainstay for more than 40 years. In 1980, founder Scott Lattimer saw an opportunity to bring in global makeup brands previously unavailable in Australia. Now, their expertise is deeply embedded in the industry across beauty salons, film productions, TV studios, theatres and more. But it wasn't until they started using Lightspeed Advanced Marketing that they had a true grasp on their reach–and just how much they could do with their customer base.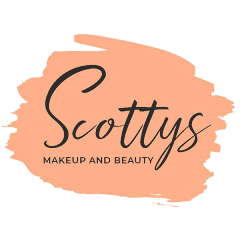 Business type
Makeup & Beauty
Locations
Melbourne
Sydney
Online
Scotty's Makeup & Beauty + Lightspeed Advanced Marketing
"We started seeing results almost instantly."

Scotty's Makeup & Beauty discovered Advanced Marketing through Lighspeed's app connections. At first, they were looking for a solution for sending out email newsletters. But with the functionality in the Advanced Marketing app, Hollie, Sales Manager, they saw the potential straight away. "We realised that we could benefit a lot more than just having a newsletter, so we set up the loyalty program as well," says Hollie. Within just two years of setting up Advanced Marketing, they saw their EOFY sales double.
At a glance
Lightspeed provides Scotty's Makeup & Beauty with a powerful POS platform as well as intuitive advanced marketing tools that build customer engagement and drive repeat sales.
They're successfully recovering more abandoned carts with automated emails
For the past two years, EOFY sales have doubled thanks to Advanced Marketing
63% of all revenue attributed to marketing activity comes from email campaigns
They're unlocking new audiences outside of the Makeup & Beauty industry through loyalty and referrals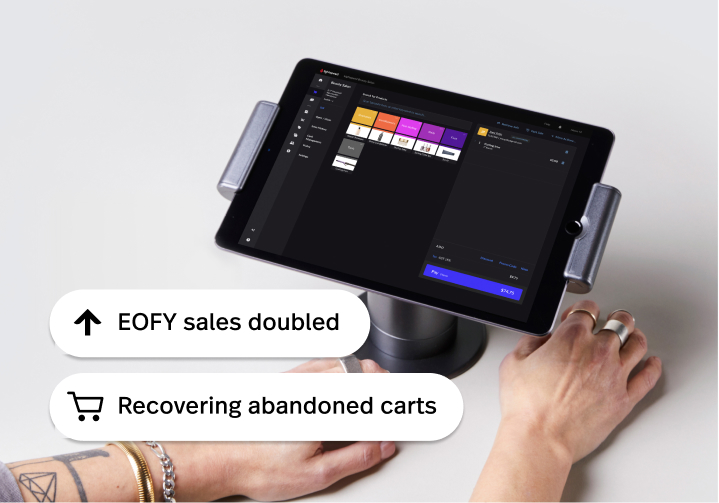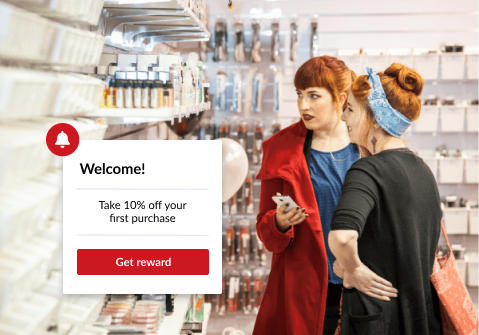 Driving revenue with set-and-forget marketing
Using pre-built, set-and-forget automations, Scotty's Makeup & Beauty recover more abandoned carts, drive repeat purchases and win back lost customers. For instance, their 'Welcome' email, sent when a customer first signs up, offers a 10% discount on their first purchase. This email alone brings in 16% of all revenue generated from marketing activity. After seeing incredible results from the pre-built automations, Hollie is keen to explore custom automations for even more targeted marketing.

"I would love to implement more automated emails for customers… As a small business with staff that wear a lot of hats, being able to set things up quickly is great, especially if it can be done in advance."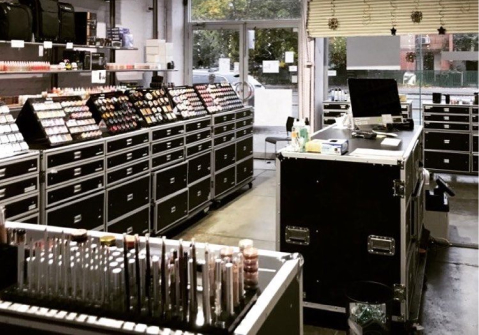 Growing a loyal customer database
"When we first signed up for Advanced Marketing we didn't realise how big our customer database was, and it only continues to grow." For years, Scotty's Makeup & Beauty customers had been asking about discounts for students or industry professionals. "With the Scotty's Rewards Program, we now have a solution which suits a lot of our customers," says Hollie. "The fact that we can run the program both online and in-store is great for building our customer database and turning one-time customers in to repeat customers."

With the loyalty program, Scotty's Makeup & Beauty has seen expansion beyond the industry it initially sought to serve. Now, they're building a whole new audience of customers who come to them with all their dress-up and costume needs. Unlocking these new audiences has been key to their sales growth in the past few years.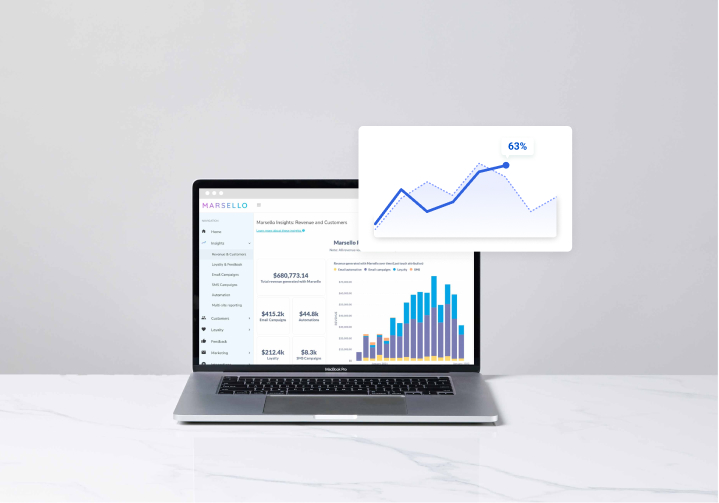 Tracking the impact of all their campaigns, in-store and online
Scotty's Makeup & Beauty runs a slick omnichannel operation, with both an ecommerce store and bricks-and-mortar presence. Being able to track the impact of their marketing in-store and online has been extremely important. 
For example, Hollie can now see that their email campaigns generate 63% of all revenue attributed to marketing activity—including sales made by customers in-store after receiving an email about a sale or new stock.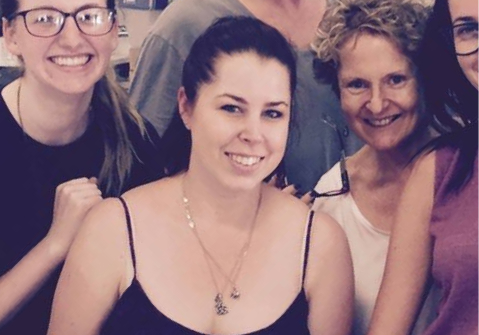 Advanced Marketing has been able to bridge a gap between ourselves and our customers. As well as that, they are always very responsive and helpful when we do have questions or cannot resolve an issue ourselves!
Hollie, Sales Manager, Scotty's Makeup & Beauty
Do you want a customer base as engaged and incentivised as Scotty's Makeup & Beauty's?