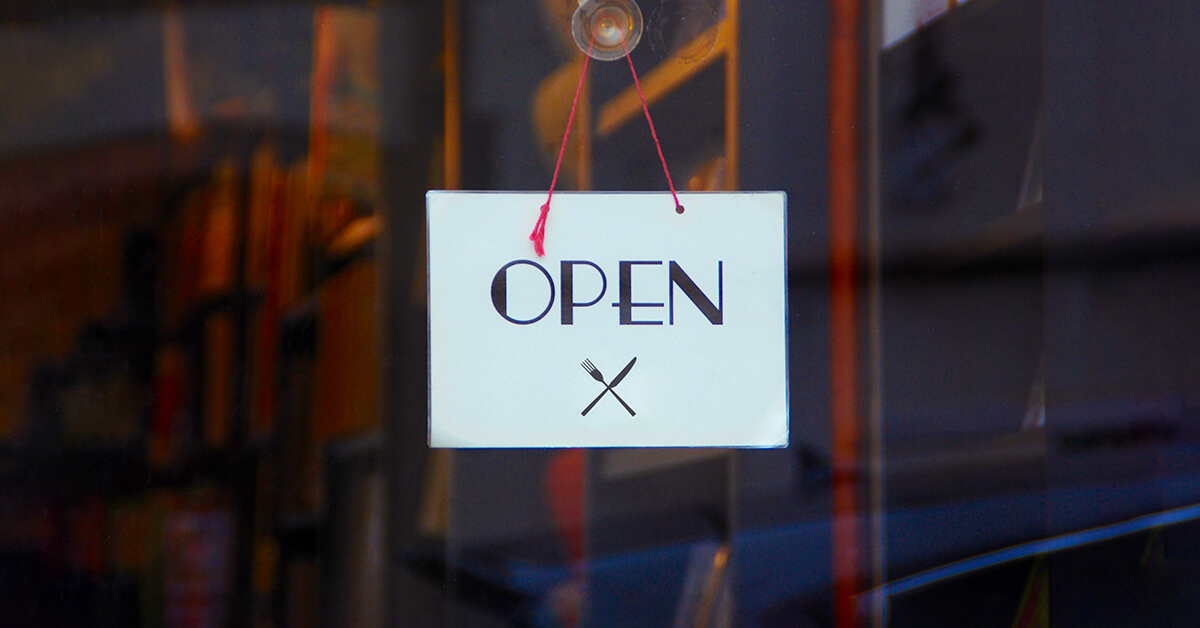 Make no mistake, opening a restaurant can be a daunting task. Not only is the market for new restaurants extremely competitive, but the upfront cost – an estimated $500,000 according to Futurpreneur – can be intimidating with success not guaranteed. Some reports have put failure rates for restaurants as high as 60% within the first year.
But for those that are brave enough to take the risk, the rewards can be great. The National Restaurant Association reports that revenue for the restaurant industry hit $799 billion at the end of 2017, up 4.3% from 2016 and growing substantially over the past decade.
While restaurant startup costs will make more aspiring restaurateurs nervous, there are smart decisions that you can make early on to ensure costs do not spiral out of control and ensure you keep more cash in your wallet when opening your dream business.
Keep reading for three simple ways you can reduce your restaurant startup costs to set yourself up for future profitability.
1. Invest in a robust point of sale
Point of sale (POS) systems have come a long way in recent years. Gone are the days of finicky legacy terminals that required expensive setup and maintenance contracts. Modern POS systems are cheaper, flexible and adapt easily to different types of restaurants.
You can now collect data right in your POS and use its insights to aid decision-making in other parts of your business. A cloud-based POS system provides reports that help you track order volume, staff performance, inventory and sales in real-time from any location.
When you can quantify what your best-sellers are, you can tailor your menu around that item. Find ways to produce it cheaper, or build marketing initiatives for it aided by in-depth data, like what time of year the product was popular. All of which increase your profitability long-term and offset startup costs.
Additionally, a modern POS system also allows you to take and process credit and debit sales quickly. According to an IPSOS survey, 34% of respondents in the U.S. said they rarely use cash. Not only do your guests expect you to accept debit or credit now, but it will also speed up the number of sales you make, allow you to split bills easier, and servers can take payments right at the table.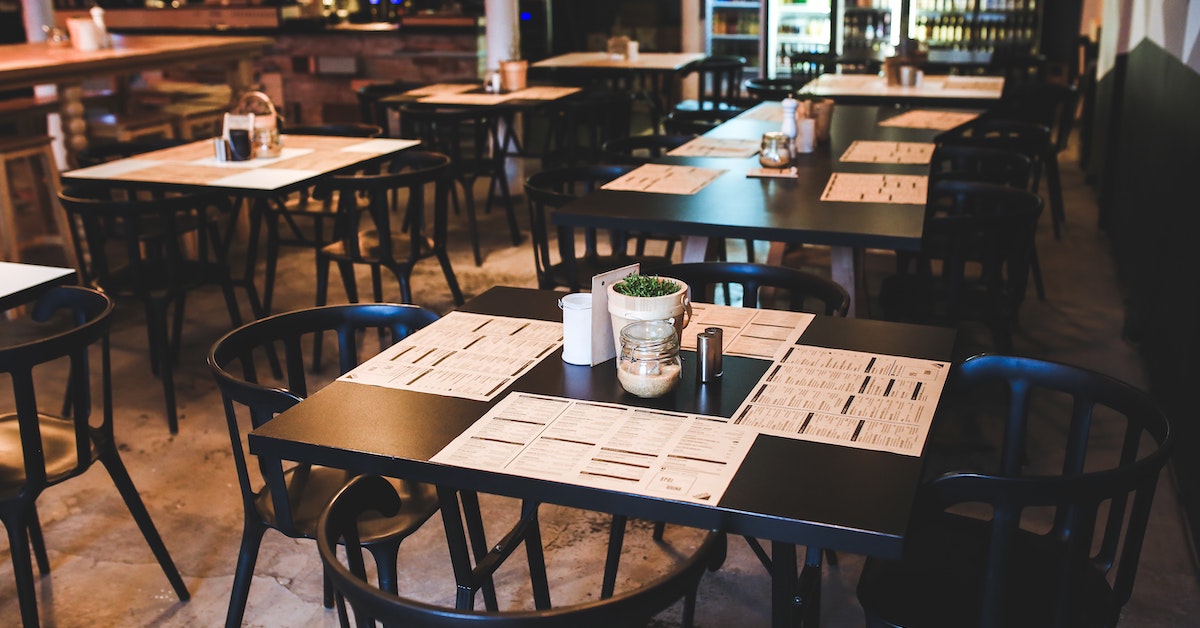 2. Create labor-optimal schedules
Once you have a smart, cloud-based POS that can collect your data to help you make confident business decisions, the next step is to lay the groundwork for staffing. Don't go back to the stone age and use an Excel schedule when there are so many other (& much more efficient) options that offer innovative ways of scheduling, and will ultimately reduce your labor costs – one of the largest cost outlays for any restaurants.
The restaurant industry is infamous for its high employee turnover rates, but time and again higher profitability can be found through retaining well-trained staff who can help build a positive company culture.
Like cloud-based POS systems, restaurant scheduling software like 7shifts can use your business data to help you make smarter decisions. Modern scheduling solutions provide labor budgeting tools so you can see how much you're spending on labor per week, and can also integrate with your POS to forecast your future sales and provide recommendations on scheduling based on those forecasts. No need to try to remember your Christmas demand based on a foggy memory of last year, the data is all there.
When you are able to build your staff schedules to be cost-effective before your restaurant even opens, you can ensure that you are optimally staffed and cut down on labor overheard, a costly component of opening a restaurant.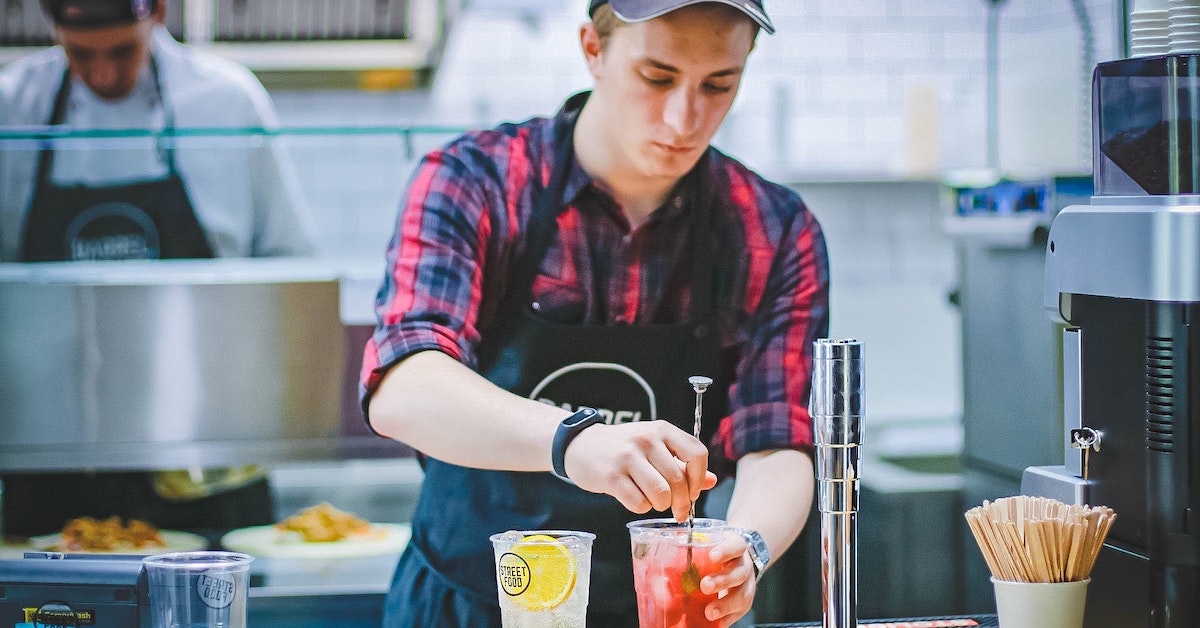 3. Think about energy efficiency early on
While starting your restaurant business with the right software is important, you can also save a lot of money by choosing the right hardware as well.
Choosing energy-efficient appliances are proven to save businesses money in the long run, and also have the added benefit of being more environmentally friendly. While you can't control the cost of your location, your water or electrical provider or your utility expenses, you can control your use of heat, lighting, and water to an extent. Energy Star claims that you can save up to 30% of your energy bill by switching to more energy efficient equipment.
There are also marketing advantages to being eco-friendly as well. According to the National Restaurant Association, 58% of customers prefer supporting eco-friendly restaurants over restaurants that do not focus on eco-consciousness as part of their brand identity.
When choosing your equipment, look for brands that are known for being energy-efficient, like Energy Star-qualified appliances, which have to meet strict energy efficiency criteria set by the U.S. Environmental Protection Agency or the U.S. Department of Energy to get certification. For example, Energy Star-certified refrigerators are at least 15% more efficient than the minimum federal efficiency standard.
Lighting is another area where you can save big by choosing the right equipment. Energy-efficient lighting, such as LED, halogen incandescents, and CFL light bulbs are a few options that use less power. By using energy-efficient lights in your restaurant, you can save up to 75% of the energy used to operate lights.
While opening a new restaurant can be an intimidating and costly endeavor, it is completely doable with the right research, the right investments, and the right technology. Remember, that to stay competitive you must stay on top of the latest innovations, incorporate data to make smart business decisions and choose the right equipment that will save you money in the long run.
Have you thought about hiring staff yet?
Download our free report to learn all the best practices for hiring and building an all-star restaurant team.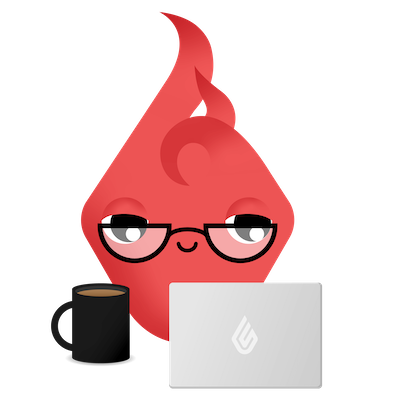 News you care about. Tips you can use.
Everything your business needs to grow, delivered straight to your inbox.