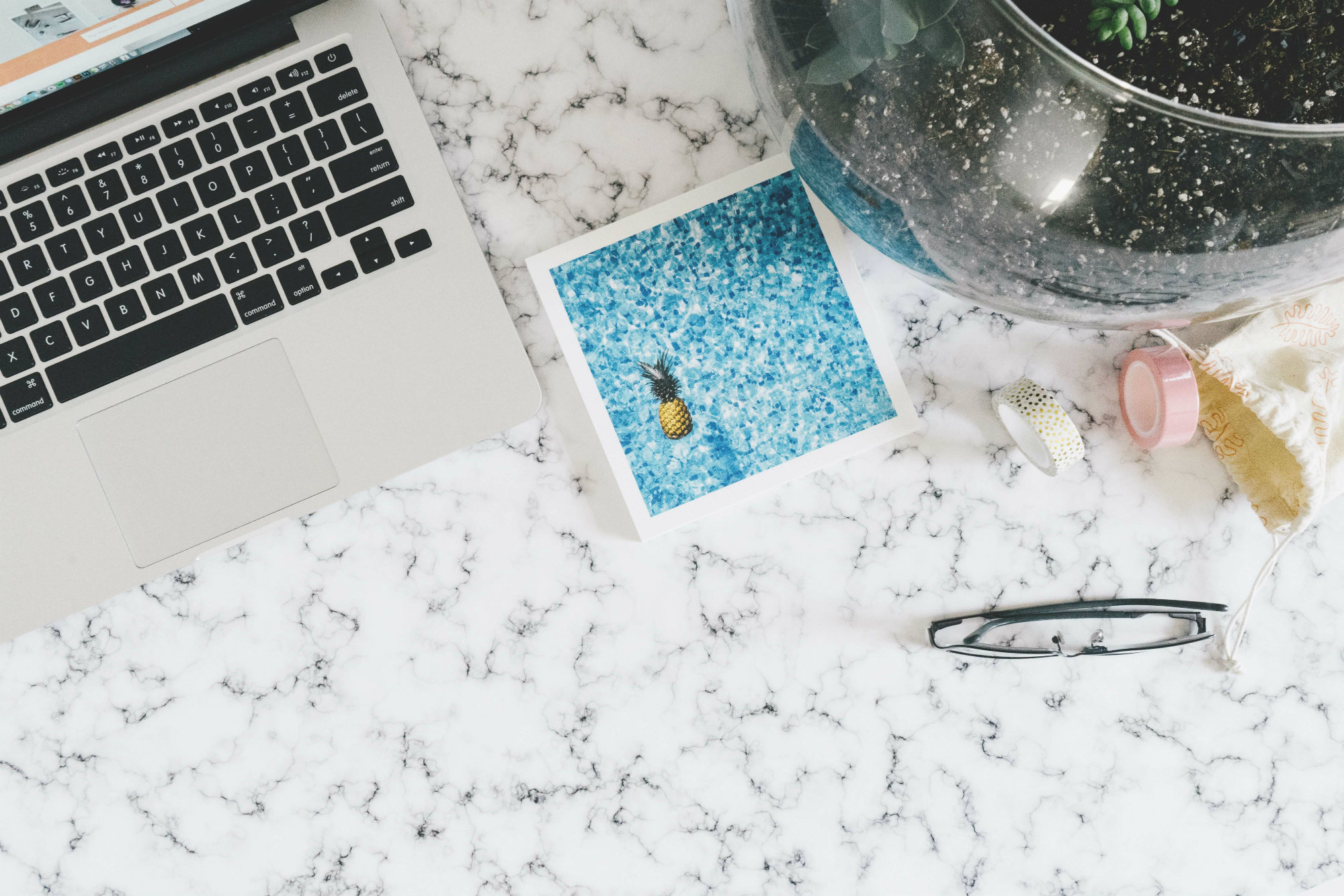 We recently introduced our Lightspeed Speaker Series! From July 17th – August 25th, we hosted a series of six Facebook Live videos on topics affecting independent retailers today. Watch the six thirty-minute videos on our Facebook page.
One hot topic that came up in each webinar was omnichannel, the combined strategy of having a web store in addition to a brick-and-mortar retail store. Read what our speakers shared about what you should consider when it comes to eCommerce.
Customer shopping habits have evolved
Our webinar "Growing your business," Lightspeed President Jean-Paul Chauvet and Chief Marketing Officer, Laith Murad, discussed how setting the right key performance indicators (KPIs) are an integral component of business growth. 15 years ago, when online shopping had just started to grow, retailers took a more limited approach to measuring the success of their business: They looked at how many customers visited their online store and made purchases from their online store. Today, a more holistic approach is required.
"[Today's shoppers] are not actually purchasing online, but they're driving in-store." — Laith Murad, Lightspeed CMO
In fact, 58% of shoppers visit a retailer's web store or app before buying something in-store. This means shoppers are not just buying online, many shoppers use a retailer's web store as a source for research before making their final decision, and purchase, in-store.
Also contrary to what was popular belief during the early stages of eCommerce, this behaviour applies to all consumers and is not unique to specific groups, for example older or younger generations.
"At the beginning, people thought that different consumers would basically purchase on different channels, but it's the same consumer that hops from one channel to the next." — Jean-Paul Chauvet, Lightspeed President
Has eCommerce changed customers' shopping habits, or have customers' shopping habits influenced eCommerce? We'd say both are true and have evolved together, and retailers today need to adjust by looking at different KPIs than they used to in order to grow their business.
Apply metrics used online to your brick-and-mortar store
It's important to make the right decisions for your business based on real data.
"I think retail, historically, hasn't been that great at measuring […] [It was about] understanding the business from the feeling perspective versus the measurements." — Jean-Paul Chauvet
Our CEO and Founder Dax Dasilva spoke about this as well, in his webinar "Navigating Technology." Dax explained that the sales strategy for eCommerce is largely data-driven and that retailers need to adopt this approach in-store.
"I think that that's a real step forward for independent retail. To be able to look at their business in a modern, ecommerce-esque data-driven fashion." — Dax Dasilva, Lightspeed CEO and Founder
While gut feelings can help lead your business in the right direction, let's face it, numbers don't lie. Jean-Paul outlined several KPIs used to measure online and in-store growth, and how taking the same approach in-store that a merchant would online. Here are a few examples of from his webinar:
Customer conversion rates: A conversion is the percentage of users who took a desired action. Online, this would be visitors to your website compared to sales, and in-store, this would be your foot traffic compared to sales made.
Average sale size: Online, what's the average basket size? In-store, what are they buying and how much? Ensure your best sellers are always in stock.
Channels used: Are they finding my online store by smartphone or desktop? Are return customers returning online or in-store?
"You can't improve what you don't know and what you don't measure." — Jean-Paul Chauvet
To have a combined view of what's selling and who's buying, both in-store and online, is a huge advantage to SMB retailers. With the right analytics tools, you can stand out from the competition.
Use your online platform to drive traffic in-store
In his webinar, Dax explained that the in-store visit is a unique one because customers get the 3D shopping experience. This means they're completely immersed in your brand, from the music you have playing, to the smells, to being able to hold one of your products in their hand. An important piece of advice? Leverage your web store to bring visitors to your brick-and-mortar store and give your shoppers the special in-store experience that they want.
"You definitely may be missing out on potential sales in your neighborhood if you're not discoverable online, even though many people might walk by your store or be physically near it." — Dax Dasilva
In the "Modern Retail Experience" with CMO Laith Murad and owner of Etiket retail boutique, Simon Tooley, Simon stated the importance of driving online shoppers to his store. With 67% of US smartphone users complement product research via smartphone with in-store visits, there's no doubt how powerful having an eCommerce store is, in terms of spreading awareness about your brand.
Simon's employees routinely chat with customers and ask how they found their brick-and-mortar store. The number one response? Google. Customers either looked up his retail store name directly, or did a search for a particular product they happened to carry which led them to their eCommerce site.
"We are 100% destination, we have no walk-by [traffic] to speak of, so [if they're in our store] they've had to have discovered us through the web." — Simon Tooley, owner of Etiket
The point is, regardless of what customers searched or how they discovered Simon's business, shoppers wanted to visit his physical store and have that in-store shopping experience. Online and in-store should go hand in hand.
"You can continue your relationship with [customers that visit your store], online. And if you don't have a relationship with a customer yet, you can be discovered online through an eCommerce site and drive people into your store." — Dax Dasilva
Use your web store to improve customer service
"Last time I went to [3X1, a Lightspeed customer in New York], they said 'hey you purchased this new jean online. Do you like it?' And it was very clear for me that the view of the customer was completely integrated and cross channel. I was very excited to see that." — Jean-Paul Chauvet
Get to know your customers online, to make better connections in-store. Simon Tooley's store, Etiket, started including individual hand-written thank-you notes with online purchases when they first launched their web store. This small gesture strengthens their relationships with their customers and motivates customers to visit the physical location. Adding an unexpected extra detail to, what would otherwise be just a one-way transaction, is a great way to add a human touch to the online experience.
"Technology is really in the background and it's helping you. It's not it's not a replacement for the human experience." — Simon Tooley
Simon Tooley provided another great example of how his web store provides an additional service for customers. One of the products Simon sells is perfume, a product that demands a sensory experience. You test perfume and smell it on your skin before you buy it, so how does one bring that experience online? Simon and his team created a sample program where they made it easy for customers to try samples. They even eliminated the shipping fee, awarding customers the opportunity to sample their products from home. If customers have questions about their samples, they reach out online and receive the same quality customer service that they would receive from a salesperson in-store.
"Whether they're going to shop with us in the store or online or through one of the social media [channels], they just expect the same service and I think that's really what it's all about. They're not going to expect a different experience wherever they go." — Simon Tooley
We hope you enjoyed our Lightspeed Speaker Series as much as we enjoyed hosting it. Want to watch more Facebook Live videos? Reach out on our Facebook page and let us know what topics you want to learn next!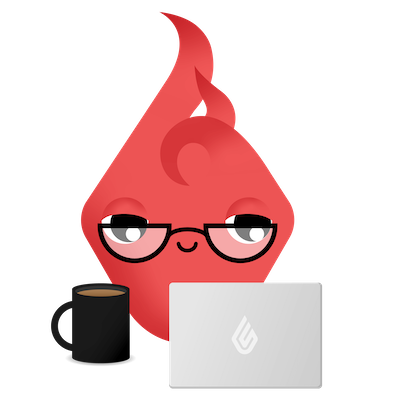 News you care about. Tips you can use.
Everything your business needs to grow, delivered straight to your inbox.