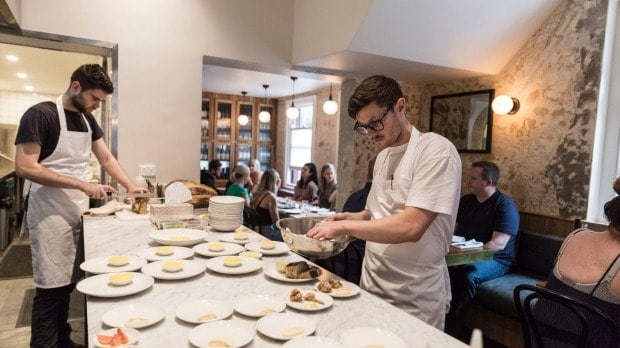 Sometimes it's the little extra details that really add to the customer experience – and it doesn't have to take much time, money or effort. Here are nine simple ways you can amp up the awesome, show your customers some love and keep them coming back for more.
9 ways to improve your customer experience
1. Lux up the loos
The bathrooms are so often overlooked, but they're an easy way to raise the tone of the restaurant. An oil burner or infusion sticks help to dispel smells and add an instant touch of class. A fancier soap than expected will do that too. If you're running a mid-level bistro, a spurt of lurid pink goop from the wall dispenser will drag down the feel. A boutique fragrance – and matching hand cream – can knock you up a few notches. Just make sure the scent isn't overpowering – a burst of full-on eucalyptus could interfere with the delicate rosé they're drinking.
Small re-usable hand towels are also surprisingly inexpensive and are a tiny touch of luxury that customers will appreciate.
2. Hand out free bubbly (water)
Another luxury add-on is offering free sparkling tap water. At its most basic, that's as simple as getting a Soda Stream (although there are lots of other options that'll dispense fizzy water faster).
Keep it fresh, and in nice jugs, and make sure people know it's sparkling tap and not mineral.
3. Give tasters of food or drink
If you really want people to feel like they're the cool kids, give them small tasters. It could be a new dish you're trialling or an eclectic part of the menu you want people to take a chance on. It makes them feel like they're VIPs, especially if you ask for feedback. It may also inspire people to come back – if they like what they taste, they can have a whole dish to themselves.
4. Parade the chef around
Chefs are like urban legends – every diner likes to think there's a Gordon Ramsay throwing pots around back there and yelling at people. Bringing your (probably quite mild-mannered) chef out the front makes people feel like celebrity food bloggers. It gives them bragging rights and a nice focal point to the evening. It's also much easier to appreciate the food when the artist is standing in front of you.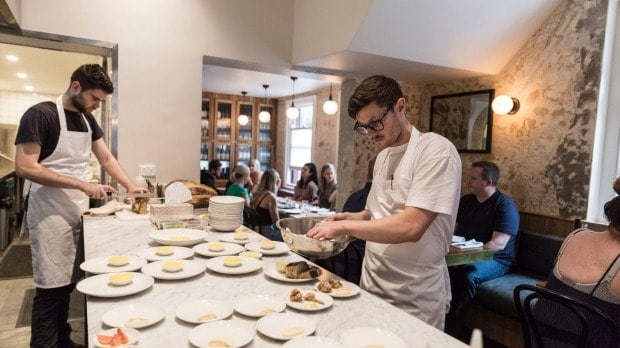 5. Make animals welcome
Feel free to make people's furry mates welcome. Have bowls of water and a special treat for them.
Make sure it's balanced against keeping your other guests comfortable, though, and that it suits the tone of the place. A Great Dane in a fine dining restaurant probably isn't a great idea.
6. Have a comfortable waiting area
At the start of the evening, if diners have to wait to be seated, make sure there's a nice space to relax and start their night in style. Offer them drinks and nibbles, and have the menu there so they can start agonising between the gnocchi or duck.
7. Make paying the bill simple
Paying the bill is the last thing people do before they leave – make sure they walk out of the restaurant remembering the amazing crème brûlé, and not the awkward wait to pay.
Your POS system needs to accept all cards and be bulletproof and easy-to-use. Ideally, it should come with portable handsets, so diners can pay at the table instead of dealing with a counter pile-up.
8. Give out freebies, just cause you can
Occasionally, give regulars a bit of love – perhaps their drink or dessert is on you tonight. It's always welcome and really helps to grow loyalty.
9. Know your regulars
There's a fine line between stalking and familiarity, but regular customers will love a sprinkle of personalised service. How they like their coffee, if they prefer still or sparkling water or what their kid's name is: a good POS system will let you add customer profiles, so staff can see their preferences whenever they visit.
This should be used with caution — a brand new server knowing your regular's shoe size could be slightly uncomfortable.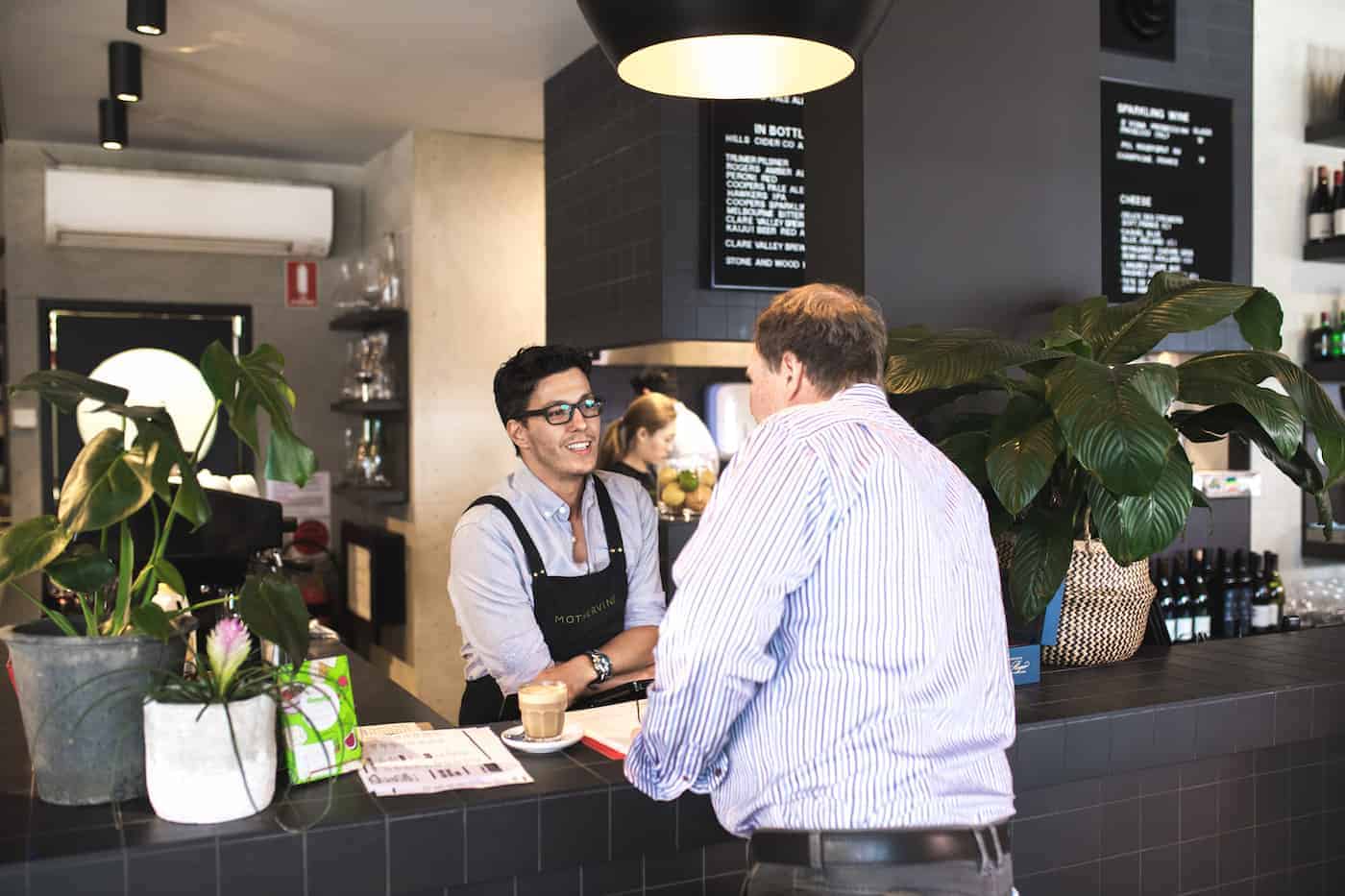 It's the extras that count
What's the difference between a restaurant that customers go to once, and one they can't get enough of? When you're competing against restaurants that also do pretty decent food and wine, it's the little extras that'll set you apart. So, flash-up your toilets, offer free bubbly water and make your customers feel like VIPs every time they walk through the door – because when it comes to a delicious dining experience, delight really is in the detail.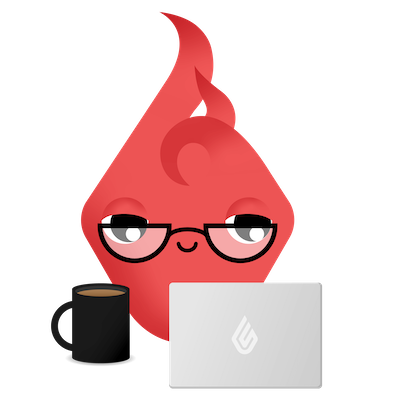 News you care about. Tips you can use.
Everything your business needs to grow, delivered straight to your inbox.