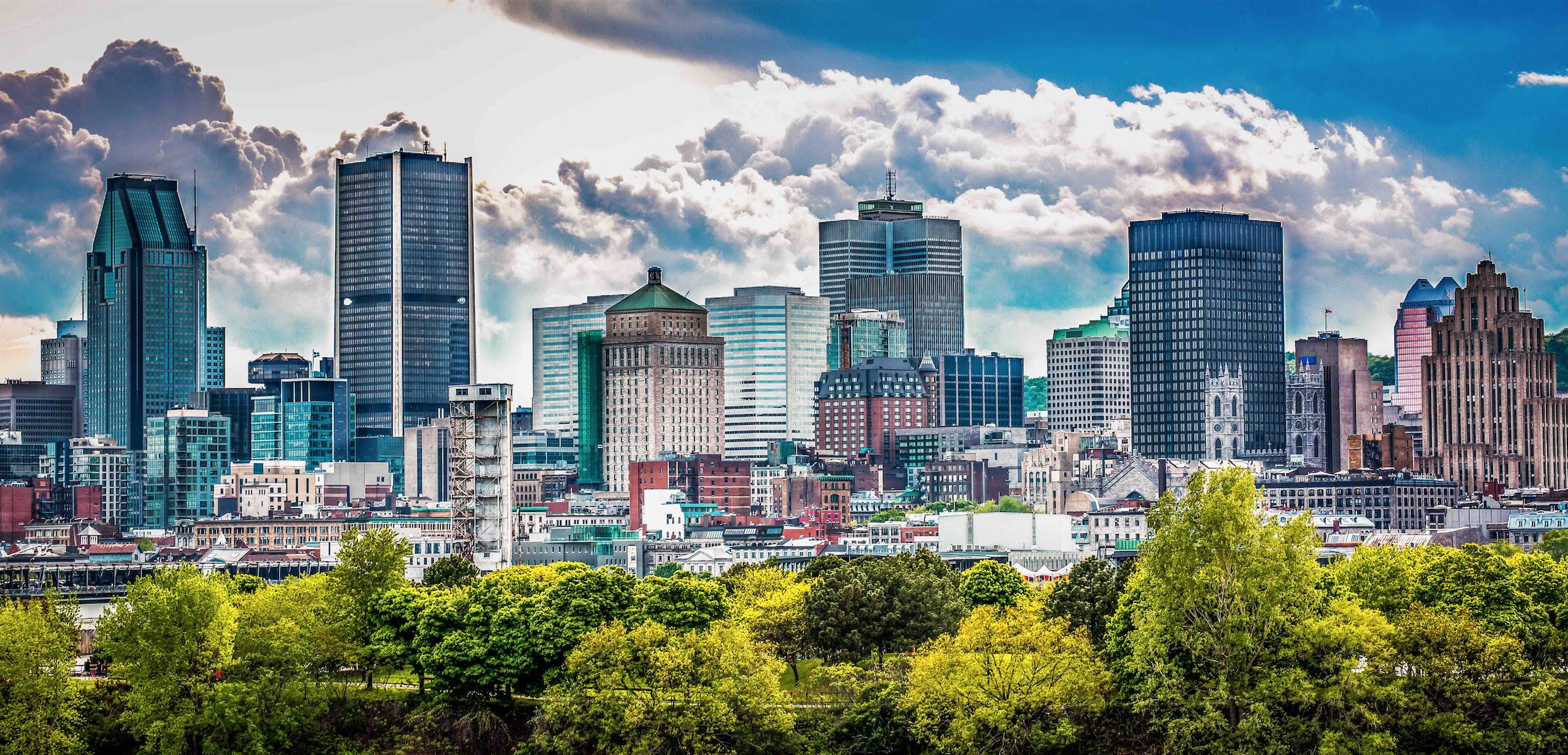 Choosing a home city for your startup is one of the bigger decisions you will make as an entrepreneur, and choosing well can have a direct impact on how your business will grow. From your corporate culture to your support network, location will drive many facets of your new enterprise. You'll fast discover that while affordable salaries and rent are important considerations, there's potentially an even greater competitive edge that the right city can offer your startup.
I was living in my hometown Vancouver before I started my own business, Lightspeed. A vibrant tech ecosystem flourishes there like so many other west coast cities in close proximity to Silicon Valley, but my startup had its beginnings on the other side of the continent, in Montreal. Here are the nine main reasons why I chose Montreal, and why I think any aspiring entrepreneur should consider starting their new tech startup here as well.
1. Connected startup community
No matter what business you're building, the best support comes from those who can empathize with your situation. For startups, that means other entrepreneurs. Montreal has an amazing, distinctively collaborative startup community with a well-established network of organizations, events and incubators. Through events like StartupFest and non-profits like Montreal NewTech, entrepreneurs can meet other startup founders, who often face similar challenges. Meanwhile, incubators like Notman House and accelerators like FounderFuel have established themselves as leaders in tech. Becoming partners, bouncing ideas off someone else or simply hearing from someone who's dealing with the same issues can be hugely beneficial.
Being a part of an ecosystem that gives back to the community is incredibly rewarding. I recently had the honor of being named Entrepreneur of The Year by Startup Canada, and a large part of Lightspeed's success is due to the advice I received from fellow entrepreneurs over our history. Just keep in mind that it's important to give back. Today, I mentor emerging entrepreneurs, who will also one day mentor entrepreneurs, and so on.
2. International business opportunities
Diversity breeds creativity, and there are few cities in North America quite as diverse as Montreal. With so many different kinds of people amongst a population of 4 million, the city draw in business minds from all over the world. It also has a reputation for its European connections, making it an alluring place for anyone looking to build international ties.
That's not to say that it doesn't come with its hurdles. As a multilingual city, businesses need to be ready to conduct any local marketing in both French and English. While this may seem like a burden, it usually plays out for the better. A multilingual mentality makes it easier to communicate and do business with European countries like Belgium, the Netherlands and France. At the same time, the city is wholly Canadian and North American, making it easy to connect with other North American regions and cities. Montreal is a multilingual and multicultural hub that welcomes business from all over the world.
3. A bountiful talent pool
Many businesses suffer because they struggle to recruit and retain the best talent. However, the talent pool in Montreal is replete with bright minds, who are the lifeblood of burgeoning business in the city. For instance, McGill boasts some of the best research labs in the continent. Meanwhile, the HEC and Concordia's John Molson School of Business produce some of the finest business grads in the country. More than just academics, the city's technical institutes are also home to incredible talents. Mix this all with a city that thrives on discovery and exploration, and you've got the perfect conditions for a startup workforce.
Also, businesses often partner with schools to present job opportunities to new graduates. For example, the John Molson School of Business runs the Sustainable Internship Program, an initiative in which the university presents high performing students looking to gain work experience at partner companies. These types of placements can lead to successful, long-term relationships between graduates and businesses.
4. Art and design-centric city
Lightspeed is a tech company that's infused as much with culture as it is with code. This is partially because Montreal is a hub where art, design, fashion and inspiration are part of the cultural tapestry. Dubbed Canada's Cultural Capital, there are few cities in North America as culturally rich. In fact, design plays such an important part in the city that it was officially designated as a UNESCO City of Design back in 2006, the only Canadian metropolis to have that honor. Montreal sees art as a way to enhance not only the city's aesthetic, but also the quality of life.
5. Easy to get around
In cities like Houston and LA, getting around without a car is almost unthinkable. While it's not uncommon to drive around Montreal, another thing that makes the city so attractive is that no matter how you travel, getting from point A to point B is a breeze. From its world-class metro and bus systems to its intricate network of bike lanes, cars aren't an absolute necessity. Meanwhile, startups like Montreal's BIXI bicycle program and Téo electric taxi service encourage green travel alternatives. Prefer to walk the beaten trail? Montreal is also a very pedestrian friendly city, with a network of paths and trails to navigate.
In Montreal, everything is easily accessible, making it ideal for tech entrepreneurs and teams that need to move around easily to make connections all over the city.
6. Close to other North American business hubs
While there's lots happening in Montreal, accessibility to other business hubs is a must for any startup. The city is just a short hop to a number of business centers, including New York, Boston and Toronto. Each of these locations is less than an hour flight away, with a number of airlines offering multiple departures per day. Europe isn't far off either – both Paris and London are just over six hours away, for example.
To grow your business, you'll occasionally have to leave your city. Fortunately, Montreal's strategic location makes it an easy trip.
7. Affordable real estate and costs
While Toronto and Vancouver are not affordable for many home buyers, Montreal – which is Canada's second-largest city – still is. With the average house price at $238,000, the cost of living here is lower than in many large North American cities. For instance, the market value has increased by just 2.3% in the past year. Compare that to Vancouver, where market values have skyrocketed a whopping 30% over the last year, with the average house price now topping $1.4 million. In Toronto, market value is also increasing 20% year over year.
If you want to attract the best brainpower, rental and real estate prices accessible to young, skilled workers could be a big selling point for recruiting employees who have their sights set on homeownership. Commercial space is much more affordable than most other major cities, an added advantage to your business.
In general, the cost dynamics of operating a tech company in Montreal are very favorable on almost every front. You can offer a high quality of life to your team members, and the opportunity to build a career and life around the company you are scaling.
8. Smoked meat, poutine & the Montreal classics
In Montreal, food isn't just a source of fuel, it's a lifestyle. With Canada's highest number of restaurants per capita, it's no surprise that Anthony Bourdain comes to town to film every time he lands a new TV show. From the sensory overload of Jean-Talon market and world-renowned restaurants of Martin Picard and Chuck Hughes, to the corner casse croutes and local cafés, this city's food scene is the perfect mix of tradition and experimentation.
Meanwhile, local classics like bagels, smoked meat and poutine not only fill your craving, but also fuel creativity (and is one of the reasons why the Lightspeed office is stocked with an unlimited supply of Montreal bagels). Finally, the French inspiration in Montreal means you'll find excellent bakeries, so you can opt for patisserie over donuts.
9. Strong support system for startups
In Montreal, we get by with a little help from our friends. Depending on how far along your business is, there are different avenues of assistance. For Lightspeed, the first groups we went to for help were SAJE and Fondation Montreal Inc, two organizations that offer consulting and coaching services to help empower and aid new entrepreneurs and guide them to available grants. The next step was to start preparing ourselves for VC outreach. This can be incredibly stressful, but we were lucky enough to be in a city where Investissement Quebec and BDC are available to provide both financial help and guidance.
Finally, when the time came for fundraising, which can happen with angel investors or venture capitalists, Montreal offered an amazing network that includes world-class firms like iNovia Capital and REAL Ventures. Additionally, the Quebec government offers tax credits and various other programs to help small businesses get started and keep running. Needless to say, Montreal offers a solid support network for every stage of scaling your business.
For all of these reasons, Montreal has helped Lightspeed become the enterprise it is today, employing over 500 talented individuals worldwide and helping over 38,000 customers around the globe grow their business. Eleven years down the line, I can say with certitude that starting my company in this city was one of the best decisions I've made. As we look forward to further rocket-ship growth, we plan to scale our headquarters and operations in this city in a way that gives back to the rich, evolving ecosystem that we very much benefitted from.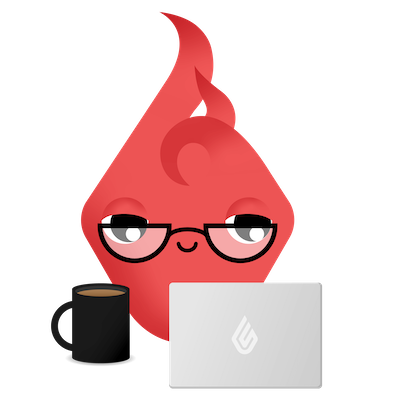 News you care about. Tips you can use.
Everything your business needs to grow, delivered straight to your inbox.