Four-star Hotel Messeyne is part of a family business, run by Siegfried Beeckaert and his in-laws. Situated next to Messeyne is the trendy three-star Hotel Square and Studio K, where guests tend to stay for a longer period. In total, there are about 60 rooms, a gastro restaurant, a bar and a terrace. To maintain a tight grip on his business, Siegfried uses data wherever he can.
What does a typical day look like?
I start with the reports, so I know exactly what happened the day before. Bills, payments, and table orders — I check everything. The restaurant system is very comprehensive, and I also use it for accounting. At this moment, we still have to merge the restaurant data with the hotel system, but once we've connected Lightspeed to our PMS, that will be a thing of the past.
Before we worked with Lightspeed we used a more complicated system without a reporting functionality. Nowadays, I don't have to do time-consuming analysis and I have more insights. What used to take me an hour now takes only 10 minutes.
Where do you use data?
I use data in almost all of my work. I design menus and set prices based on my sales numbers. I can check the inventory and plan personnel according to peak customer hours. These kinds of insights support my decisions in all areas.
Can you give an example?
I know exactly how many products we've sold, in the bar, at the restaurant, and at each table. For example, I know that the Turbot (flatfish) is very popular and information like this helps me to discuss the menu with the chef.
What was most important when you were looking for a new system?
User friendliness and [an easy to use] interface are definitely the most important. The floor plan in a hotel restaurant often changes. When a group of fourteen suddenly becomes seven tables of two, it should be easy to change it in the system. With Lightspeed, this is no problem, people who've never seen it before find it easy to use.
Before deciding on the system, we spoke to other colleagues who were working with Lightspeed. It was an investment, so I wanted to know how they found it and get some feedback first.
Do you have plans for the future?
I haven't really tested the clock-in system yet, so I want to start experimenting with it. Who is working when? What are the peak and off-peak hours? This data will help me manage and plan the staff; there are about 20 people working here every day, so I need to have an overview.
Another step I want to take in the near future is integrating guest data. Mister X, for example, is here every month; it's time to give him a present. Or, Mrs. A doesn't like mushrooms; the kitchen can take that into account. Or giving the guests a bill in their name instead of a number… We're ready for that kind of service.
Do you have any tips for other F&B managers?
We like to go to hotels too! It should always be a magical and nice experience. But this experience doesn't come from a hotel PMS – it's the staff that make it happen. A personal hello, a friendly face, sincere service, that's what you come back for. The easier it is for your staff to work with the system, the more time they can spend on the personal touch. Take that into consideration when you look for a system.
Want to know more about how this hotel restaurant uses data in practice? Download the tip sheet here.
Or download our Get-a-grip guide for F&B managers and find out how to get started.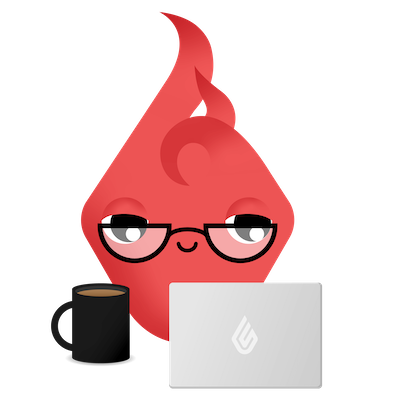 News you care about. Tips you can use.
Everything your business needs to grow, delivered straight to your inbox.