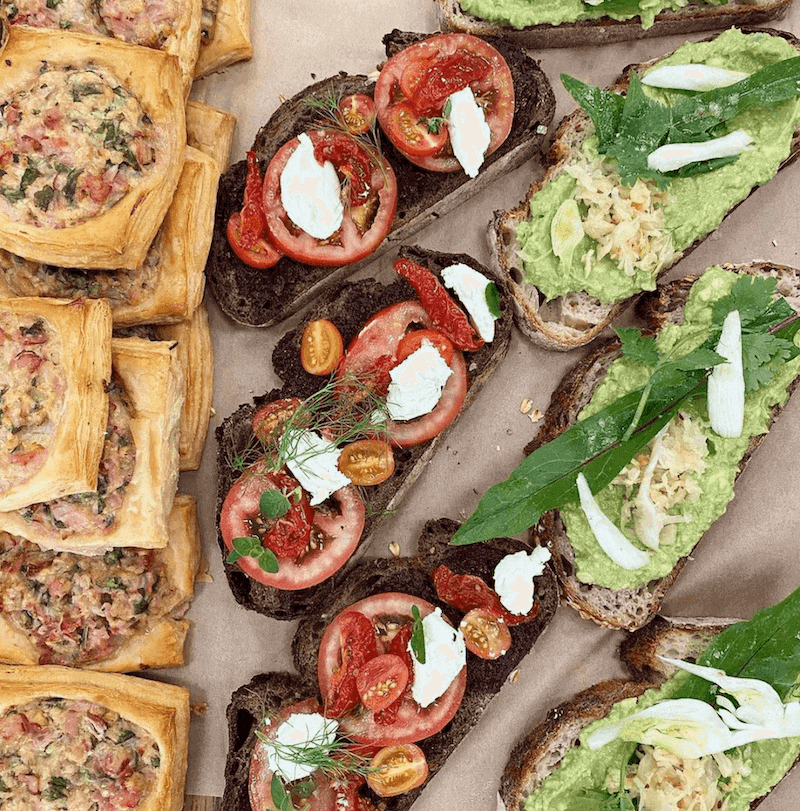 When Berkelo founder, Tom Eadie, decided to open his now-iconic bakery back in 2016 he simply wanted to create delicious bread. Since then, this vision combined with Berkelo's signature handmade approach to baking, has resulted in the brand becoming the go-to for bread-lovers everywhere.
What prompted you to start Berkelo?
Tom: We started Berkelo about three years ago with the aim of serving food that we were able to strip back to a few simple ingredients that we could dedicate some proper focus to. Bread is such a beautiful food item that's been in existence for thousands of years. It's an important part of food history, so it made sense to me for this to be the focus.
Being a chef, I love all food, and I always set out to treat the ingredients with care and respect and really create a quality product. I wanted to make a bread that was worth eating – made in a way that was digestible for people. The current way we've commercialised the food industry means this often isn't the case, so, from the start, we were passionate about offering products that contributed to health without damaging the earth in the process. And of course they had to taste amazing.
What do you love about bread?
Tom: It can be the basis of so many meals, and it's a really romantic food … I think. It takes us two days to make a beautiful loaf of bread and there's something really nice about that – good things take time. It's also the first food I've made that you're working together with nature to make; if you're cutting a pumpkin or filleting a fish, obviously nature was involved, but with baking you're intervening with time and temperature and you never quite know how it's going to turn out until the end.
What's the secret to the perfect loaf?
Tom: We use a natural sourdough starter, which is just a bucket of flour, water, and airborne yeast, and this gives rise to our bread. We don't use man-made yeast at all – for the style of bread we make, we just haven't felt a need for it. So using that natural starter as a base is key and then it's all about controlling the time and temperature to ferment and fold prior to baking. It's extremely volatile; we don't have millions of dollars of equipment. It's a very hands-on process, that requires a lot of touch and feel to get a perfect result.
So you must turn out some less-than-perfect loaves occasionally?
Tom: Of course, that's just the nature of bread making. But challenges are a beautiful thing and that's why it's so exciting when you get it right and produce a perfect loaf.
What are your thoughts on the rise of people steering away from bread and gluten?
Tom: I'm a big believer in the nutrition that a good loaf of bread provides. Apart from the small percentage of people who have diseases such as coeliac disease, most people can eat flour. However, a lot of breads are made without this long fermentation, which changes the nature of the product, making it more difficult for some people to digest.
The way we've commercialised flour and bread in our community isn't healthy, but the way we do it at Berkelo, in this careful, handmade, slow fashion means that we're able to produce bread products that are a much better choice and won't make you feel terrible when you eat them.
The truth is, also, that gluten-free products aren't always necessarily healthier – it's really important to look at the ingredients to make sure you're eating something that's going to make you feel good. We're all about sticking to ingredients that have been treated well before they get to us. So, we don't use refined sugars or flours, no long-life ingredients and only organic milk (no soy, sorry!). It's just simple ingredients, done really well.
So croissants are okay then?
Tom: Yeah, if you're going to have a croissant have it, but have one made with the best ingredients, so you can enjoy it knowing you're eating high-quality, real food.
How do you tell a good loaf of bread from a bad loaf?
Tom: Well, firstly, you can taste the difference. In terms of how it's made, you want it to be long-fermented and naturally leavened. This type of bread will be full of good bacteria, which is proven to get rid of FODMAPs, so basically it just means that the bread is easily digestible for humans.
How do you approach the concept of waste at Berkelo?
Tom: We're working towards being a business that has very little waste. We're constantly trying different ways of creating products that use up our waste, or products that don't allow for any waste in the first place. In the bakery world, this can be a bit tricky, because you're cooking things before you sell them. We aren't a restaurant that takes reservations, so we can't prep food based on who's coming for dinner, which means we often have to figure out what to do with products that we don't sell.
We're also working on a local garden up the road in Terrey Hills, which will essentially allow us to grow our own produce. We'll be building this up this year and it's really exciting, we're growing more and more, and working out a food system. This is going to help us to be more sustainable, because if we can produce our own vegetables up the road, we're not only getting to incorporate this quality produce that we've grown ourselves into our menu, but we're also cutting down on food miles. It also forces us to get creative with our menu, because if we grow too many tomatoes then we need to figure out a way to use them. This is where we'll get into things like fermenting vegetables – just really thinking about how to use ingredients in all their forms.
What's next for Berkelo?
Tom: This year, we're really just focusing on getting better at what we're already doing and making sure we're creating lovely, unique experiences in our stores. We'll get back into wholesale a bit more, and dabble in creating some new, interesting products, but our first priority is making our core product and service the absolute best it can be.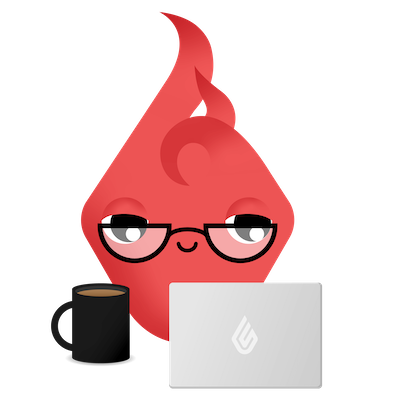 News you care about. Tips you can use.
Everything your business needs to grow, delivered straight to your inbox.