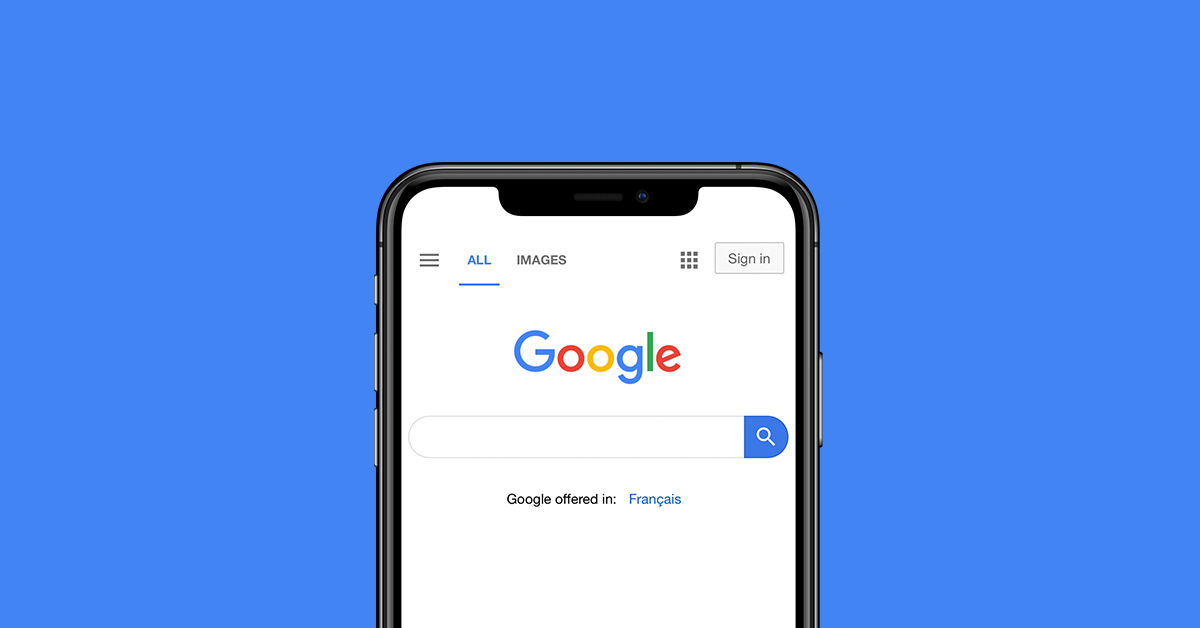 Building an online presence to rank on Google can seem daunting at first, especially if you don't have much experience with digital marketing. To help, we've outlined six simple steps to guide you through the world of online marketing so you can boost your visibility, reach a new pool of customers and become an all-round Google whizz.
6 simple steps to get noticed by Google
1. Own your online presence with a website
If you want to rank on Google then having a website for your venue is crucial. With 77% of diners checking a restaurant's website before deciding to visit, it's vital your website is regularly updated, informative and (most importantly) visible on Google.
Whether you choose to build the website yourself or draft in some help, there are several things you need to include to make your website stand out from the crowd.
Contact details

An up-to-date version of your menu

Links to your social media accounts

Details on how to order online for delivery or takeaway

Clear instructions on how to make a reservation or a link to your reservations platform

The story of your business

SEO (more on this later)

Option to sign up to your email marketing

Customer reviews

Information about your special offers, events and loyalty programmes
Including up-to-date, engaging and relevant information signals to Google that your website is active and informative, increasing your chances of a high ranking.
2. Create a Google My Business profile
Listing your business on Google My Business is a great way to boost your visibility online. Setting up an account is easy and once it's live your business should appear right at the top when someone searches for your venue or any relevant keywords. Your Google My Business profile should contain:
Images of your venue and dishes

A link to your website

Opening hours (don't forget to update them if they change for example for public holidays)

Your address which is linked to Google Maps so it's easy for people to find you

A link to your menu

Contact details e.g. phone number or email address

A link to make reservations

Information on your services e.g. takeaway, dine-in and delivery
Having a Google My Business profile is great if you want to rank on Google, especially if you don't have a website or social media (hint: you should have both of these things). Once your profile is complete it's pretty much guaranteed to appear every time your business is searched for, so it's important to keep it up to date so potential customers can easily find the info they're looking for.
3. Get familiar with SEO
Search engine optimisation, more commonly known as SEO, is the process of optimising a website so it's easily found on search engines and will rank on Google. SEO can be tricky and time-consuming to master, but nailing some of these basic steps will dramatically increase your chances of being found online.
Keyword research

– do some basic keyword research to understand what terms people in your local area are searching for. Think about the people who you want to find your restaurant and what they might be Googling.





For example, if you have a Mexican restaurant in Sydney CBD then people might search for some of the following: 'Mexican restaurant Sydney', 'Mexican food Sydney CBD', 'best Mexican in Sydney'.

Create content

and include keywords on your website – once you've got a list of keywords that are related to your business you need to create content on your website that incorporates them. This could include blog posts, recipes, a page about the history of your business or a news page with upcoming events.

Regularly

update your website

– regularly updating your website is a key factor if you want to consistently rank on Google. For example, if your menu changes make sure this is reflected on your website. Similarly, if you're hosting new events or have any special offers you should also add these updates to your website.

Make sure your website is

mobile-friendly

– consumers regularly use their smartphones to browse the internet, so it's crucial your website looks good and loads quickly on mobile devices. If not, you risk people dropping off your website in a couple of seconds.
4. Attract people to your site with blog content
If you have the resources, including a blog on your website is a great tool for SEO to target relevant keywords and rank on Google. If your website only consists of a handful of pages then you're less likely to appear on searches for certain keywords. Creating a blog keeps your website updated with fresh content and gives you more opportunities to include target keywords to help you rank on Google.
You don't have to create in-depth or lengthy articles as this isn't the type of content your audience will be looking for. If you have enough time, posting once a week would be ideal, if not aim for a monthly post to keep your content fresh. Your blog could include:
Interviews with your staff

Customer reviews and testimonials

Cocktail recipes

Cooking inspiration
5. Utilise third party websites
Third-party websites like Zomato and Yelp are a great way to rank on Google by leveraging another website's authority. Creating a profile for your venue on any relevant third-party websites increases your chances of being found online and you can include a backlink to your own website. Backlinks are a great way to boost your organic ranking on Google as they signal to Google that your website is a credible and useful source of content.
Remember, consumers learn about local businesses online more than anywhere else so you need to keep third-party profiles up to date with your latest menu, photos of your dishes and always respond to reviews.
6. Get active on social media
Another way for your business to rank on Google is through your social media channels. Do some research into the different channels your audience uses on a regular basis and set up a profile for your business if you don't already have one.
People often rely on social media profiles for more information, so make it easy for them. Some customers may want to get in touch, others might be searching for your menu or scoping out photos of your dishes. Make sure your profiles contain the key information that people might search for on Google, such as:
Your address

Your opening hours

Contact details like an email address and phone number

A link to your website

Your menu
The importance of ranking on Google
As the old saying goes, the best place to hide a dead body is on the second page of Google, and with 75% of people never clicking past the first page this couldn't be more accurate.
Having an online presence is so important as this is how the majority of consumers discover new bars, restaurants and cafes in their area. The more channels you use, from your own website to social media and third-party sites, the more reach and visibility your brand will have when someone conducts a relevant Google search.
The most important things to remember when trying to rank on Google? Keep your information relevant, up to date and keyword focused to boost your authority and deliver the best content to those who are seeking you out.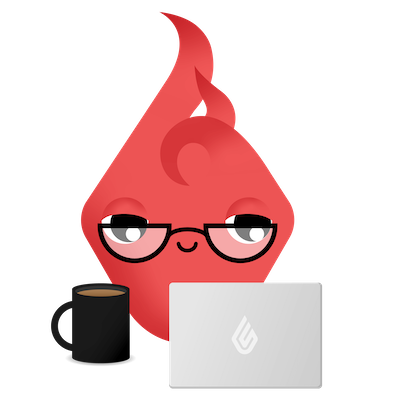 News you care about. Tips you can use.
Everything your business needs to grow, delivered straight to your inbox.