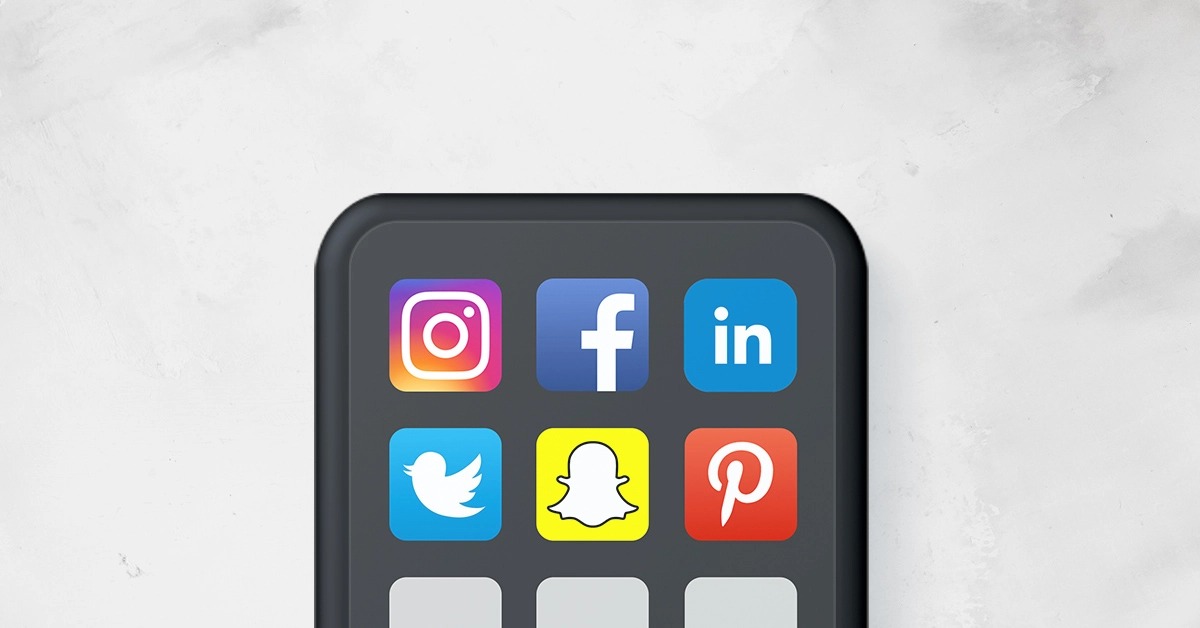 Social media has become an unavoidable part of our daily lives and it now plays an integral role in marketing your business. 71% of Aussies have an active social media account, that's a huge portion of the population – approximately 18 million people.

With such a large audience on social media it's crucial for hospo businesses to actively use these channels, particularly Instagram and Facebook, to promote their business and communicate with customers.
Getting started on social media
First things first. You need to understand which channels are most popular with your audience. If you serve a Millennial or Gen Z crowd you can pretty much guarantee they'll use Instagram, for example. Whereas Baby Boomers and Gen X are more likely to use Facebook. To give you an idea of where your audience might be, Statista compiled a report on the generational breakdown of social media users in Australia, by platform.
Once you've figured out which channels are best for your audience, the next step is optimisation. People often rely on social media profiles for more information, so make it easy for them.
Some customers may want to get in touch, others might be searching for your menu or scoping out photos of your dishes. Make sure your profiles contain the key information that people are looking for. Include a link to your website, opening hours, email address, phone number, address and engaging content.
Tips to promote your business on social media
Once you've sorted the basics, that's when the real fun starts! Social media has been evolving for years so there is an impressive array of strategies to engage your audience. Below we explore the most popular and effective social media strategies.
Up your hashtag game
Hashtags, particularly on Instagram, are a great way to get your content in front of potential new customers. By using a couple of well chosen, relevant hashtags you can dramatically increase the reach of your posts and potentially gain a few new followers in the process.
Popular food hashtags such as #food #foodporn and #foodie are great for engagement, but the chances of people in your local area finding them are slim. Instead, do some research on popular hashtags in your area and use these in your posts. For example, #sydneyfoodies is much more likely to be searched by Sydney locals looking for some inspo on a new place to eat.
You could also create your own hashtag and encourage customers to use it in their posts when they take photos at your venue. For example, Lightspeed customer Social Society uses the hashtags #SocialSocietySydney and #ThatPinkCafe on their Instagram posts and so do many of their followers.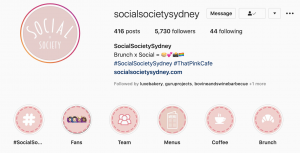 Get social with user generated content
User generated content (UGC) is a form of social proof. It's an inexpensive and effective way to gain authentic exposure for your business. And with 79% of people saying UGC has a high impact on their purchasing decisions, hospo businesses should jump on the bandwagon.
People love taking photos. So much so that 69% of Millenials admit to taking a photo of their food before eating it. So give them something to post about. Try to make your whole customer experience Instagrammable. Everything from food presentation, to decor to a fancy selection of cocktails should be Insta-worthy. If you have the space, try creating a 'grammable photo wall, add quirky mirrors in your bathrooms or cool art to your walls.
By encouraging guests to take photos in your venue and post on their social media channels you'll have a whole host of UGC to repost (with permission). Just don't forget to remind customers to tag your business and any related hashtags in their posts.
Remember: make it easy for customers to find you on social media by including your Instagram handle and any personalised hashtags on your menu.
Create droolworthy food photos
We eat with our eyes and the way you present your dishes on social media can make or break the decision for someone to try you out in person. With so many delicious #foodie pics out there, it's crucial to make yours stand out from the crowd.
You don't have to invest in fancy equipment or hire a professional to create droolworthy food photos. Most smartphones are now equipped with incredible cameras and are more than capable of capturing beautiful images. Here are some tips to make sure your food photography is up to scratch:
Shoot in natural light when possible

Use a side angle for single dishes and an overhead shot for multiple dishes

Use garnishes to add a pop of colour or texture to your dish

Wipe away any grease stains or sauce droplets

Edit your pictures for a professional finish
Consistency is key
Your brand voice and the tone of your content on social media should reflect how you present yourself in reality. A consistent approach to communication is the best way to create a unified experience for your customers, no matter how, or where, they interact with your business.
For example, if you own a high-end eatery your followers will expect to see photos of your dishes with a degree of artistry and uniqueness. The tone of your captions and comments should also reflect this, and you may choose to use more formal language. On the other hand, if you own a laid-back burger joint your social media style will be more informal and fun.
Reach a larger audience with social media ads
If you have the resources, trying your hand at social media ads is a great way to reach a new pool of potential customers. Facebook Business manager lets you set up ads that can be promoted across both Facebook, Instagram and Instagram Stories. This option is great if you want to create detailed audience targeting or test different ad formats like videos vs images.
Alternatively, you can boost your existing social media posts on Facebook and Instagram to reach a wider audience. No matter what you opt for, it is essential that the content is eye-catching, relevant and targeted to the right audience.
Find out more on how to set up social media ads for Facebook and Instagram.

Give people an insight into your venue with video content
In general humans are pretty inquisitive creatures. Create video content that shows behind the scenes action to make followers feel included and 'in the know' when it comes to the inner workings of your venue.
In fact, it's been reported that videos are a consumers' favourite type of content to see from a brand on social media. So adding video content to your social media strategy is a great way to engage your audience.
For example, you could video your chefs preparing for a busy Saturday night or film a short tutorial on how to make a popular cocktail. You could also consider creating a mini series of videos that you release on a weekly basis or a live stream cook-along event. This content can then be shared on a number of channels like Instagram Stories, IGTV, your Facebook feed or Youtube.
Get interactive with stories
Instagram Stories is a great way to interact with your followers and gain insights into their preferences and behaviours. You can easily create polls and ask questions to understand exactly what your followers are thinking.
For example, if you're looking to switch up your menu you could run a series of polls to assess which dishes customers would prefer. Or, if you plan on hosting a new event, pop a question box on your story to see what kind of things appeal to your customers.
Nail your posting schedule
There's no golden rule for exactly how often you should post on your social channels and the best time to post often differs from business to business. When it comes to how regularly you post, try and aim for a minimum of three to four times a week. Ideally, posting once a day is the best way to stay top-of-mind with your followers.
Nailing exactly what time of day to post is more of a fine art and will involve some trial and error at first. It's important to understand at what time your followers are most active so you can schedule posts accordingly. Instagram Insights has a handy feature that shows what time of day your followers are most active on each day of the week.
Social media scheduling platforms like Hootsuite or Buffer let you pre-schedule your posts in advance, so you don't have to remember to create content everyday. There are heaps of scheduling platforms to choose from and many offer a free account with basic capabilities. Remember, you can only pre-schedule posts. If you want to share a story to Instagram or Facebook this has to be done at the time – they can't be scheduled in advance.
Engage with your audience
One key element of success on social media is engagement. Social media is a two-way street when it comes to communication and you can't expect to grow your following just by posting beautiful content. Engaging with your followers and other local businesses on social is a great way to solidify your presence and boost your following.
Ask questions

– include questions in your captions, on your stories or in your videos to encourage people to comment on your posts with their opinions.

Always reply to comments and messages

– no matter if you receive a glowing review or a negative comment, you should

always

reply. Even if someone has written something short and sweet like "this looks amazing", you should take the time to respond, even if it's just with an emoji.

Negative comments can be a bit tricker to navigate. If the person has a genuine complaint, you should always apologise and get in touch with them via direct message to try and resolve the issue. If the comments are abusive, you should delete or hide the comment and consider blocking the user.
Tag your suppliers

– if your local suppliers have Instagram and their ingredients or products feature in your posts, make sure to tag them too. For example, you might partner with a local brewery or vineyard and their drinks feature in your happy hour post. Tag their profiles in the image or mention them in your caption. They might share the post on their channel or tag you in future posts, boosting your reach.

Engage with the local community – follow local businesses and get involved in local issues and discussions and celebrate any successes or initiatives in the local community.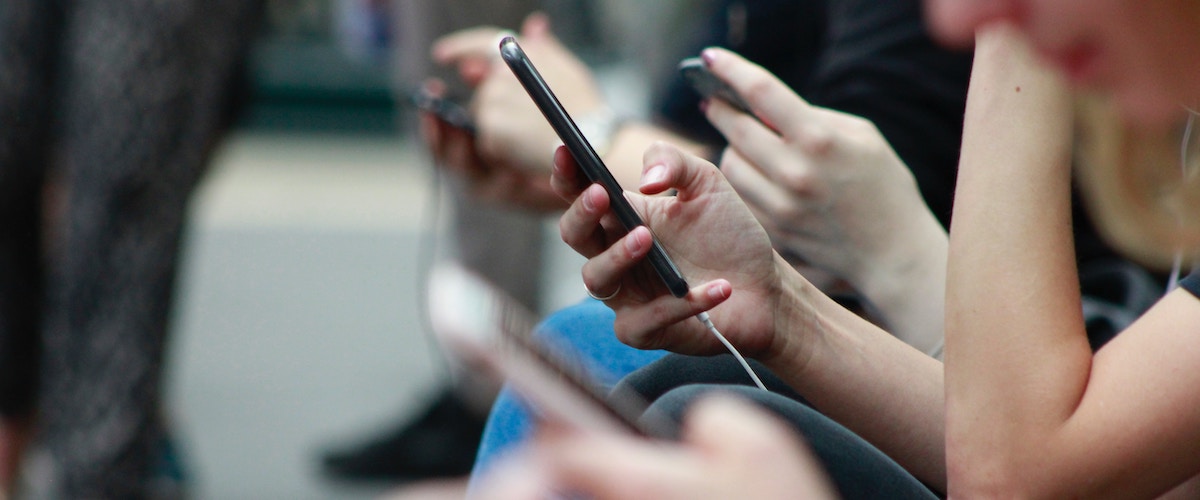 Collaborate with an influencer
49% of consumers depend on influencer recommendations and 40% of people have made a purchase after seeing a post on social media. Therefore, teaming up with a local influencer is a great way to boost your reach and gain exposure to a new audience. Research local influencers in your area who specialise in creating content around food, hospitality, things to do, lifestyle and local tourism. You can then reach out to them directly to see if they'd like to come try out your venue. In return you can offer them a free meal if you run a cafe or restaurant, or a couple of free cocktails if you run a bar.
Promote your business on social media
Having a presence on social media is crucial in today's competitive industry. Not only is it a great way to communicate and engage with your audience, you can also reach a new pool of potential customers with your content. Growing an engaged following on social media can take time and effort. However, if you post regularly, create great and varied content and interact with your audience you're sure to build a solid community of loyal followers.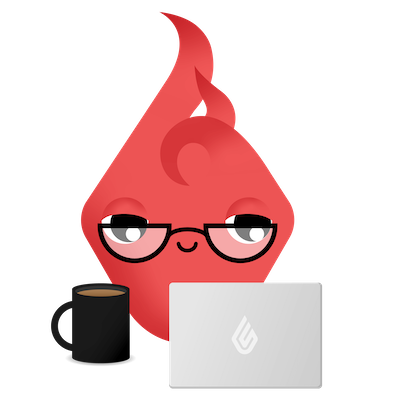 News you care about. Tips you can use.
Everything your business needs to grow, delivered straight to your inbox.