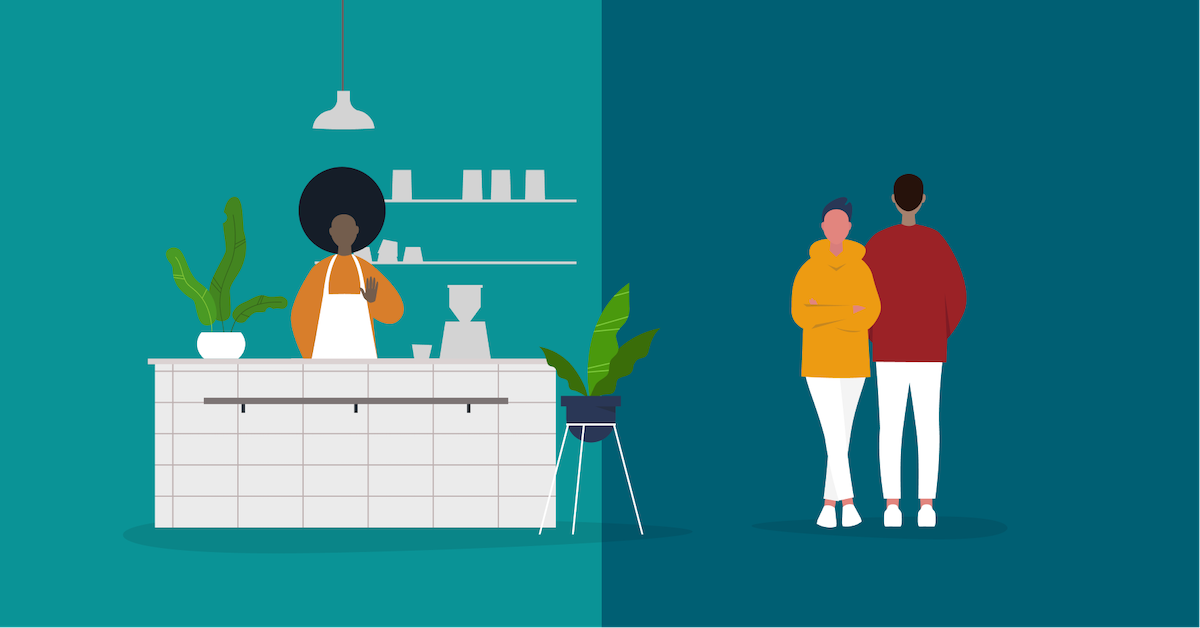 The Covid-19 pandemic has been a tumultuous journey for hospitality venues in Australia – particularly in states like New South Wales and Victoria – who have suffered through multiple months-long lockdowns.
With vaccination targets in sight, there's finally light at the end of the tunnel for the hospitality industry. However, discussions surrounding mandatory vaccines and 'no jab, no entry' mandates have thrust restaurants, bars and cafes to the forefront of the debate.
While the industry is desperate to reopen, vaccine mandates pose several ethical and legal questions for businesses.
The current information is murky, to say the least, and it can be difficult for business owners to decipher what is expected of them and how to manage vaccine passports going forward.
We have collated the most up-to-date information from federal, state and territory governments to help businesses understand their rights and responsibilities by answering four key questions.
Hospitality venues and mandatory vaccines: 4 key questions
1. What does the law say?
The federal government has devolved vaccine-related decisions to state and territory governments. Depending on where your business is located, there are different laws and regulations that you'll be required to follow.
New South Wales (NSW) and Victoria (VIC) are leading the charge when it comes to vaccine passports. Both state governments have stated that all guests will have to be double vaccinated to enter hospitality venues.
While Victoria is yet to outline any legal framework, New South Wales Premier Gladys Berejiklian has stated:
"It will be a health order and the law that if you're not vaccinated, you can't attend venues on the roadmap," said Premier Berejiklian.
"You can't go into a hospitality venue. You can't go to ticketed events unless you are vaccinated."
It's expected that businesses in NSW will be responsible for monitoring patrons and ensuring unvaccinated people do not enter a venue, with operators facing fines for not complying with the law.
At the time of writing, there is no legal compulsion for businesses to refuse entry to vaccinated patrons in the following states and territories:
Queensland

Northern Territory

Western Australia

Australian Capital Territory

Tasmania

South Australia
As vaccine passports for the hospitality industry are a relatively new concept, local laws and regulations are subject to change. It's best to check with your state government on a regular basis to understand where you stand.
2. What are your rights as a business owner?
While there's only been a limited amount of information released by state governments regarding vaccine passports, businesses will have to ensure they comply with the law or risk being slapped with a hefty fine.
Business owners in NSW and VIC should keep a close eye on their respective state government websites to understand what is expected of them when businesses are permitted to reopen. Or, you can keep an eye on this blog post and our social media channels where we will provide businesses with the most up to date information.
While the remaining states and territories don't have any vaccine mandates in place for the hospitality industry, it's expected they will follow suit, in line with the national plan, by the end of the year.
Remember: Currently, there is no federal law requiring a Covid-19 vaccination in Australia. Unless there is a specific law introduced within your state or territory, businesses should be cautious about imposing a blanket rule requiring vaccination as a condition of entry, as this can be viewed as indirect discrimination in the eyes of the law.
Is it mandatory for hospitality staff to be vaccinated?
A recent survey by the Restaurant and Catering Association revealed 63% of operators want the power to make vaccinations mandatory for workers. However, there is currently no federal government mandate for hospitality staff to be fully vaccinated.
The NSW state government has stated that all staff who work in hospitality venues must be vaccinated. Business owners in other states should refer to the Fair Work Ombudsman website to understand if it is possible to mandate vaccines for their staff.
3. How will vaccine passports work?
NSW is the only state (so far) to release details on how vaccine passports will work when the state starts to reopen next month.
A person's vaccination status will be linked to their Service NSW account. When an individual scans a QR code to check-in to a venue, their vaccination status will be revealed. Those who aren't fully vaccinated should be denied entry, as per the current health order.
The Guardian Australia has reported concerns from some business owners who say making them responsible for enforcing a vaccine mandate places an unfair burden on staff.
Unfortunately, there is still no clear government advice for businesses on how they should deal with unvaccinated people who might attempt to enter a venue secretly or by force.
While other states and territories are yet to confirm how vaccine passports will work, it's expected that many will follow a similar process to that in NSW.
4. What can we learn from other countries that have vaccine passports?
A growing number of countries around the world are requiring individuals to show proof of vaccination before entering crowded public places, such as hospitality venues, cinemas and sporting events.
In France, for example, anyone who wants to visit a restaurant must either have proof of double vaccination, have proof of a recent recovery from the virus or have a recent negative test. While the government hopes these mandates will encourage people to get vaccinated, many businesses feel that it's not their responsibility to enforce the measures.
However, in the 24 hours after the French government announced these measures, more than 1 million people booked a vaccination appointment. Despite this surge, there have been several weeks of protests in France from those who believe vaccine mandates infringe on their freedoms.
It's clear that requiring proof of vaccination is a contentious issue for some, and has the potential to add unnecessary strain to hospitality businesses. However, several other countries have paved the way for vaccine passports in the hope of keeping the hospitality industry alive and thriving in a post-pandemic world.
Hospitality vaccinations: the way forward
As the vaccine roll-out speeds up across the country, it's important for businesses to understand what a new normal might look like. For many states, the path towards vaccine passports is a little uncertain and while there aren't currently any mandates in place, it's highly likely state governments will follow NSW lead by the end of the year.
For now, businesses must wait to see what regulations are put in place by their respective state governments. However, with an end goal of keeping people safe and ensuring we don't return to a life of snap lockdowns, businesses should expect and prepare for vaccine passports to play a significant role going forward.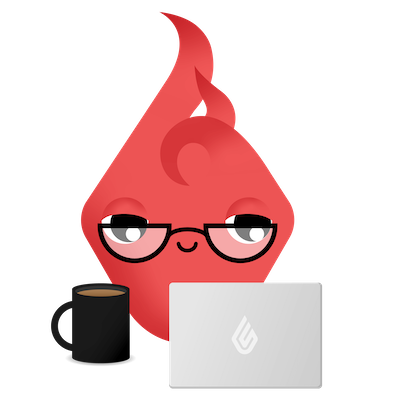 News you care about. Tips you can use.
Everything your business needs to grow, delivered straight to your inbox.