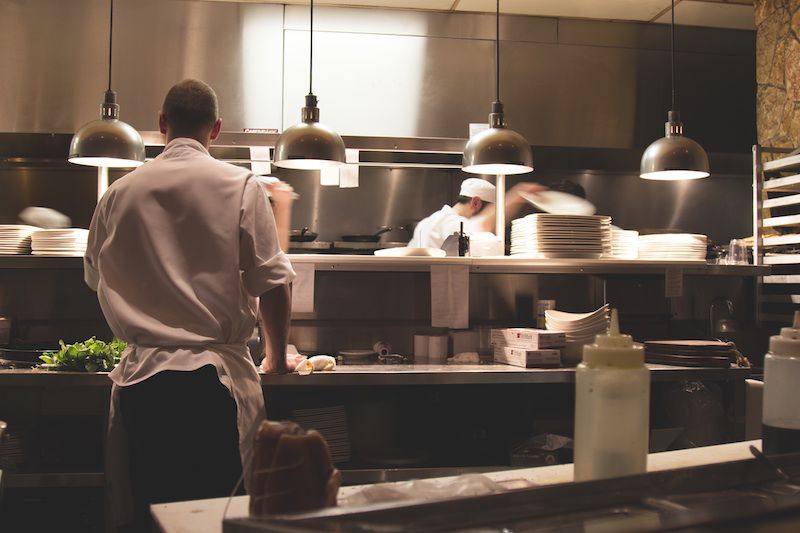 Why buy restaurant equipment at auction?Bang for your buck
Ok, so this one's pretty obvious, but it's a no brainer that buying used restaurant equipment rather than new is going to save you a helluvalot of cash, because you're buying equipment that already hugely depreciated in value just by leaving its original box. That often-drastic drop in price means you could snag your dream oven for thousands less than RRP, and if that doesn't get your blood pumping we're not sure what will.
Spoilt for choice
The restaurant industry can be brutal, and sadly this means not all businesses make it. That means there's a lot of still-in-good-knick equipment and appliances available that need to be sold quickly to a good home. You'll often strike gold and nab items with minimal wear and tear, meaning you can snap up gently used goodies for a second-hand price tag. And while auctions can be a great place to pick up big-ticket items such as kitchen equipment and furniture, don't overlook opportunities to snap up essential hardware – everyday restaurant necessities such as POS essentials like iPads, printers and cash registers are prime auction fodder and can be good opportunities to save.
Convenience is king
The difference between buying second-hand at auction and buying second-hand from an independent seller is that the auction provider will give detailed information on each item as well as a professional evaluation of its current quality, along with overseeing the sale. In most cases, you can also have the items delivered to your restaurant, which is a massive time and energy saver.
You may also luck onto a bulk sales event – where auction houses sell off big chunks of inventory for a bargain price. Basically, it's just easier, and who doesn't need a bit of that in their life?
Tips for getting the best deals at auction
Check the quality
Although there are many bargains to be had at auction, it's important you still do your due diligence when it comes to checking that you're getting what you're paying for. Check for defects such as rust, faulty or missing parts, or major aesthetic faults, as well as what the item was used for previously and by who.
See it in person
Just like buying anything else used, it's great if you can view the item in person before buying (or agreeing to a certain price). You need to know you're getting what you pay for and that the picture accurately represents the item. If this isn't possible, ask lots of questions and ask for additional photos or video if needed.
Consider the potential for repairs
No matter how closely you inspect a piece of equipment, there's still the potential for some issues to be hiding under the surface, so it's important to think about the costs you may incur should something go wrong. If you think hidden costs are likely for a certain piece of equipment, it may make sense to check if there are any warranty options available, and if not, consider offering a lower price or buying new.
Be a brand snob (within reason)
Not all brands are created equal, and while fancy, expensive brands certainly don't guarantee quality, do your research to see what different product's track records are, so you can buy with confidence knowing your equipment is built to last.
Plan your purchase
It's easy to get carried away in an auction environment, but the best way to ensure you don't waste your time or your money, is to plan what you need before you even start looking. Pull out the tape measure and measure your spaces, do an inventory of what you need (and prioritise) and work out your budget before you take any big leaps.
Where to buy restaurant equipment at auction
Ok, so you're decided to give auctions a go. But how do you actually go about it?
The good news is, the process itself is pretty simple. Once you know what items you need, all you need to do is follow a few steps and you're on your way to bringing home a bargain.
Online auction services are everywhere these days, so it's never been easier to jump online and nab yourself a bargain. Not all auction sites are created equal though, and it's best to go with ones that are known for selling commercial hospitality equipment. Here are a few of our faves.
Lloyds Auctions
Lloyds offer a huge range of restaurant gear, through their strong ties with corporate and private hospitality providers. These guys are particularly good if you're looking for specific pieces for your kitchen fit-out. But really, they've got pretty much everything covered so you're sure to find something appealing in their range.
GraysOnline
You've no doubt heard of this online auction behemoth – they're the largest industrial and commercial online auction business in Australia, after all. Offering a huge range of industrial, consumer and commercial goods, direct from manufacturers and distributors. GraysOnline have a huge hospo and catering category, where new items are added daily and auctioned off, usually at bargain prices.
eBay
Sure, your only interactions with eBay in the past might have been to buy cheap iPhone cases from China, but there's actually lots of restaurant equipment for the taking, if you're willing to do some digging. The quality may vary a bit more than the hospitality specific sites, but there are still good bargains to be had, so don't dismiss.
Physical auctions
Aside from the online auction options, most cities also have dedicated physical auction houses, hosting on-site auctions, specialising in hospitality equipment. A quick Google search will show options near you, but we suggest doing a bit of research and asking around to see what they offer and to check their rep.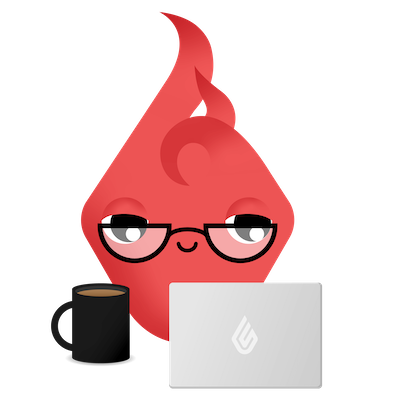 News you care about. Tips you can use.
Everything your business needs to grow, delivered straight to your inbox.