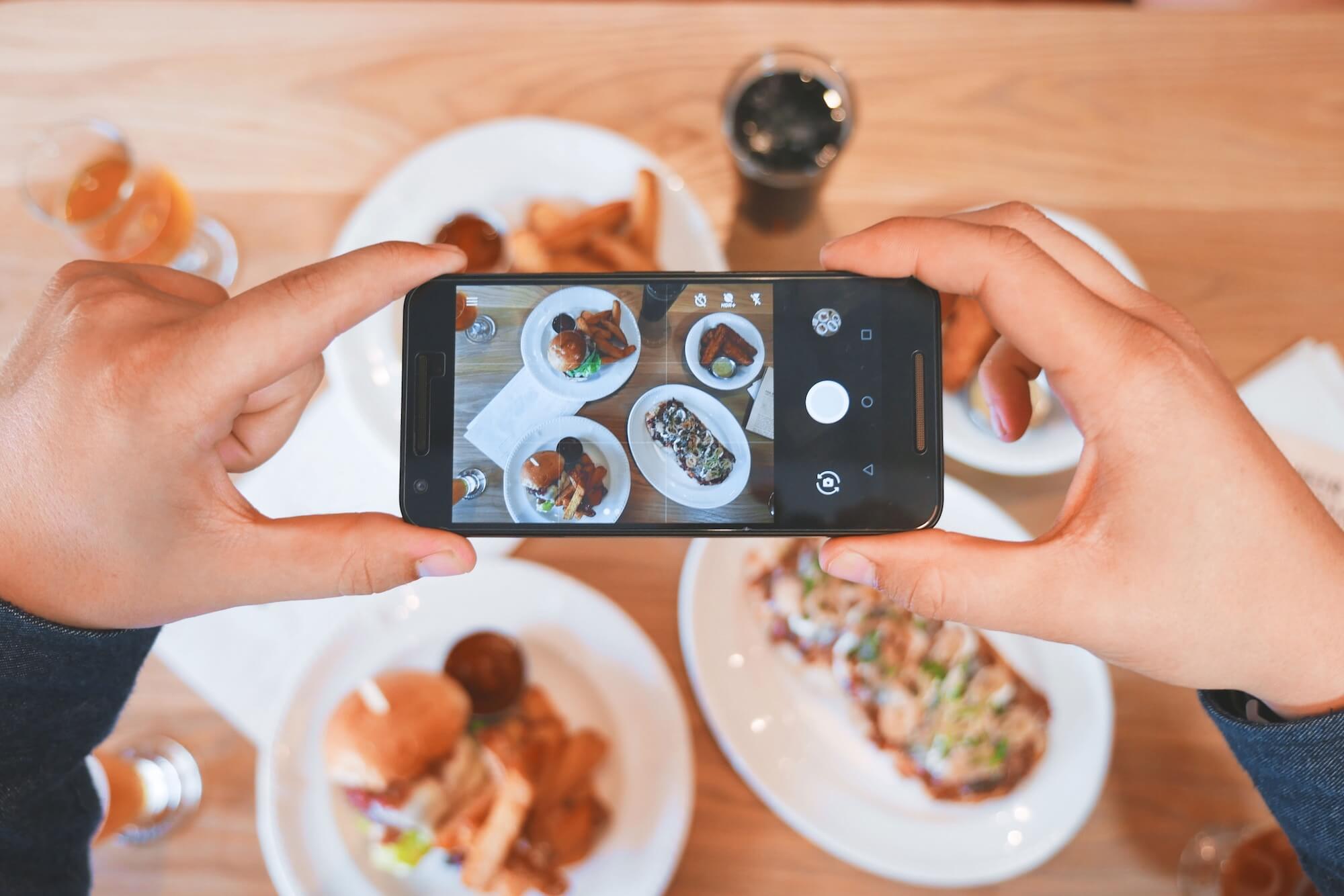 On average, Millennials spend five days a year browsing food photos on Instagram, and 30% of them avoid going to a restaurant if it doesn't have a social media presence. And no wonder, really – one study found that attractive food tastes better, and diners are prepared to pay three times as much for decorative food.
With this in mind, it's crucial that your hospitality business is active and visible on Instagram to remain relevant, competitive and reach a new pool of customers. Not only can Instagram help showcase your business to potential customers, it's a great way to communicate and interact with existing customers and your local community.
Up your Instagram game
The first purposefully Instagrammable restaurant was Pez Playa in Mallorca. The staff encourage Instagram use and even have charging stations for your smartphone. They design the food and the dish arrangement on the table to translate best for Instagram and give diners suggestions on how to make their images look best. Tag the restaurant in a post, and they'll even throw in free drinks or food.
You don't have to go all out to get some benefit from the Instagram craze – even small changes can be powerful.
How to Use Instagram For Business
1. Pump up the colour
Make your food beautiful by adding layers of texture and colour. On Instagram, colour means freshness and taste. If your menu doesn't naturally include lots of colours, try opting for an exciting garnish, fancy drizzle or even a coloured plate.
In the example below, Lightspeed customer Social Society uses several colourful garnishes to make their lemon meringue panacotta 'pop'.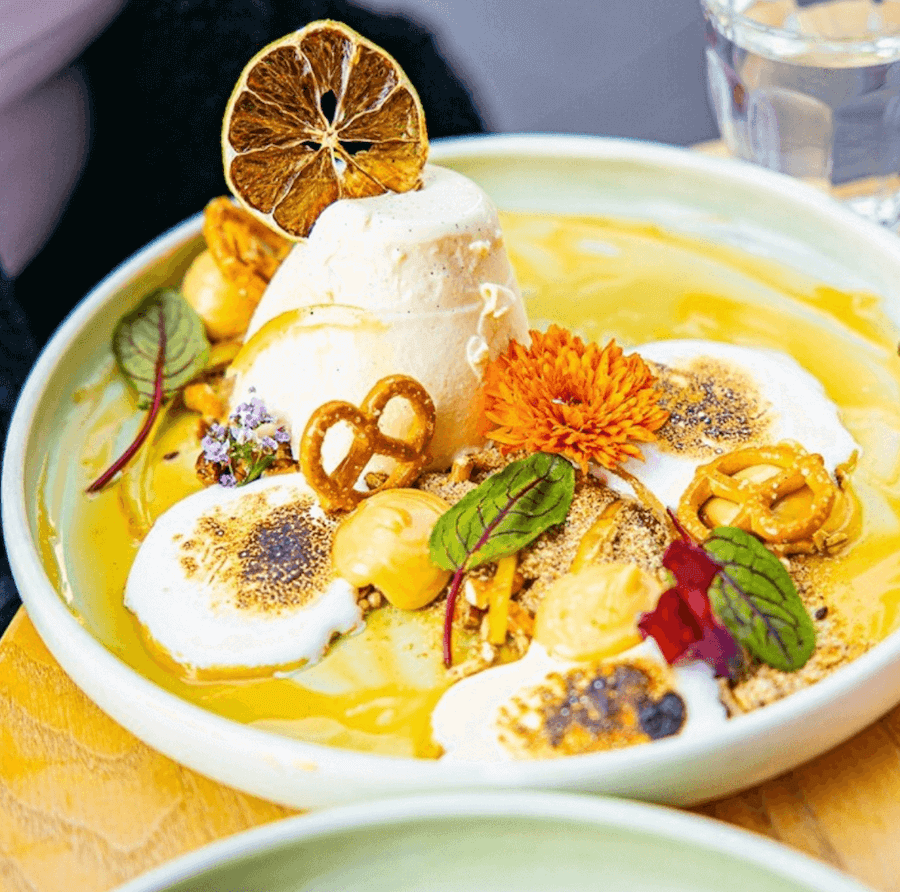 2. Make sure it tastes as good as it looks
All the great exposure on Instagram from the pretty food won't help if customers think it tastes terrible. If the food looks great, it needs to be great too. Sometimes, it's ok to follow in the footsteps of award-winning Momofuku chef and share a little #uglydelicious.
3. Create 'grammable' moments
Have a few things in your restaurant that create Insta-worthy pics. Having a dedicated instagram photo wall, cool mirrors in your bathroom, funky lighting or plants hanging from your ceiling are all ways to create a grammable experience for your guests.
The food can do that for you, too. With over 35k Instagram followers, Giapo Kitchen in Auckland is led by a man who's just as good at social media as he is at making ice cream. The result is a range of creations that could be mistake for a piece of deliciously edible art – mini finger cones, a colossal chocolate squid, a selfie ice cream and an ice cream Skytower.
4. Balance mood lighting with 'gram lighting'
That beautiful ambient light that casts romantic shadows and makes a table feel intimate, also makes photos for Instagram impossibly dark and grainy. Natural light is best for great colour and a lack of shadows, so throw open the shades. For night time, think about placing overhead lights high to avoid harsh shadows. Diffuse the light by using reflective surfaces – play around to see what creates a gorgeous warm glow without huge shadow. Think about lighting close to the ground, too – it creates a lovely low light that adds interest to images.
5. Display your account name in the venue
Make it really easy for people to find you and tag you. Grabbing the most intuitive name for your business is the first step, making sure people know about it is the second. In the menu, list your @name and any #hashtags you like on your 'grams.
Cereal Killa Café has 11k followers and is tagged almost daily by users drinking their freak shakes. They simply have a light blue feature wall with their name prominently displayed, simple however this is no accident – their tagged photo feed is full of their over-the-top, sugar-laden drinks poised against it. Hello, free advertising.
6. Re-post customer photos
People love when their pics get re-posted – it's their 15 seconds of fame. Message and ask first to be polite, and then re-post. It gives you fresh content for free and shows that you care about what your customers are doing. Most importantly of all, it's always great to be spoken about by others, rather than always talking about yourself!
Keep doing what you're doing, mindfully
You don't need a total overhaul to start getting more from Instagram. Start off slowly, pay attention to what people are saying and respond to your followers. Those are the basics. When you're doing a décor refresh, go bigger and bolder, with Insta-friendly lighting and a stand-out feature. In the kitchen, start pushing for more colour and interesting presentation – anything to make the food leap off the plate and get those phone-wielding crowds in, to #hashtag about your #amazingfood.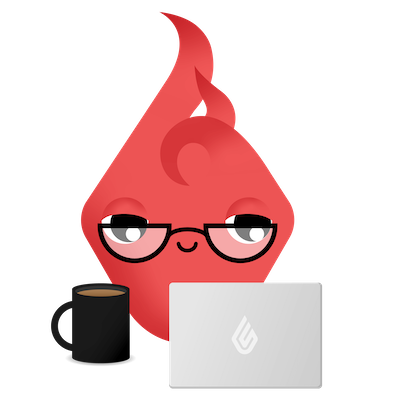 News you care about. Tips you can use.
Everything your business needs to grow, delivered straight to your inbox.