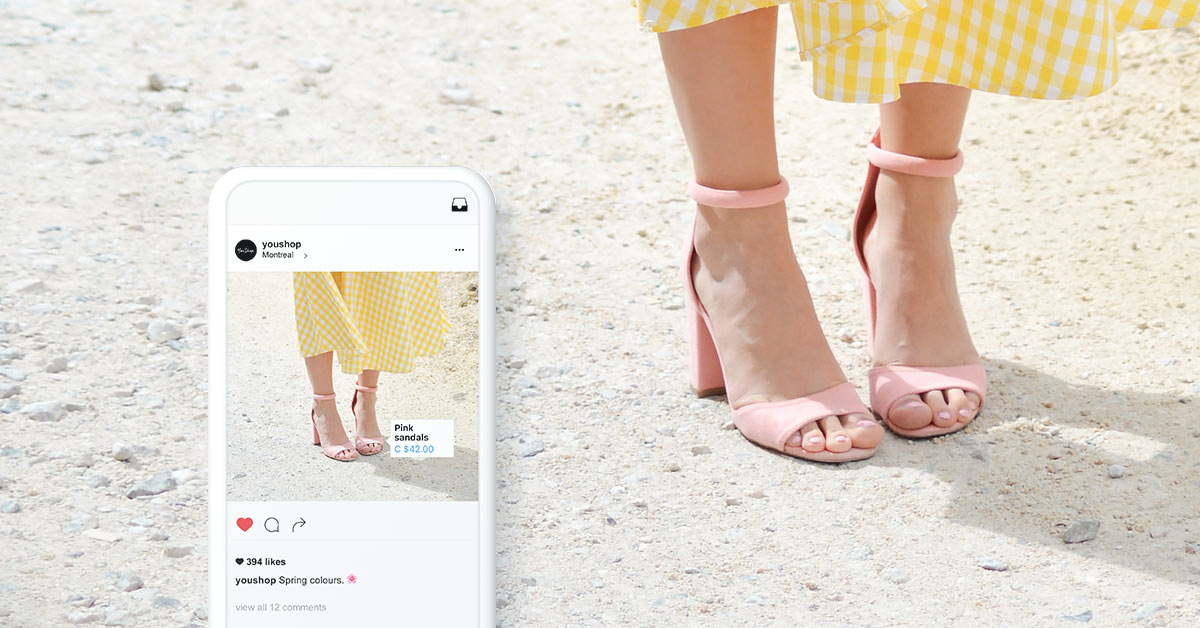 It's no secret that Instagram has grown into a hugely influential platform when it comes to consumer purchasing decisions. In fact, there are now 1 billion monthly active users and research show that not only are consumers using the platform for social networking, most also use it to follow brands and discover products:
60% of Instagram users discover new products on the platform
80% of users follow at least one of over 25M brand accounts on Instagram
90% of Instagram users are below age 35
Since your customers are on Instagram, your business should be too. Plan your posts in advance so you don't get overwhelmed and keep the following in mind:
Seek to inspire your followers.
Keep your captions short and sweet.
Consider using simple designs.
Only post high-quality images.
Post things that resonate with your target audience.
Be authentic.
Need inspiration? Check out how the retailers below use Instagram to drive sales and grow their business.

1. Show off your space
Show off your space to entice shoppers to visit you in-store. Take your photos during the day so customers can see your business at its best.
We'd visit this bohemian dream of space any time!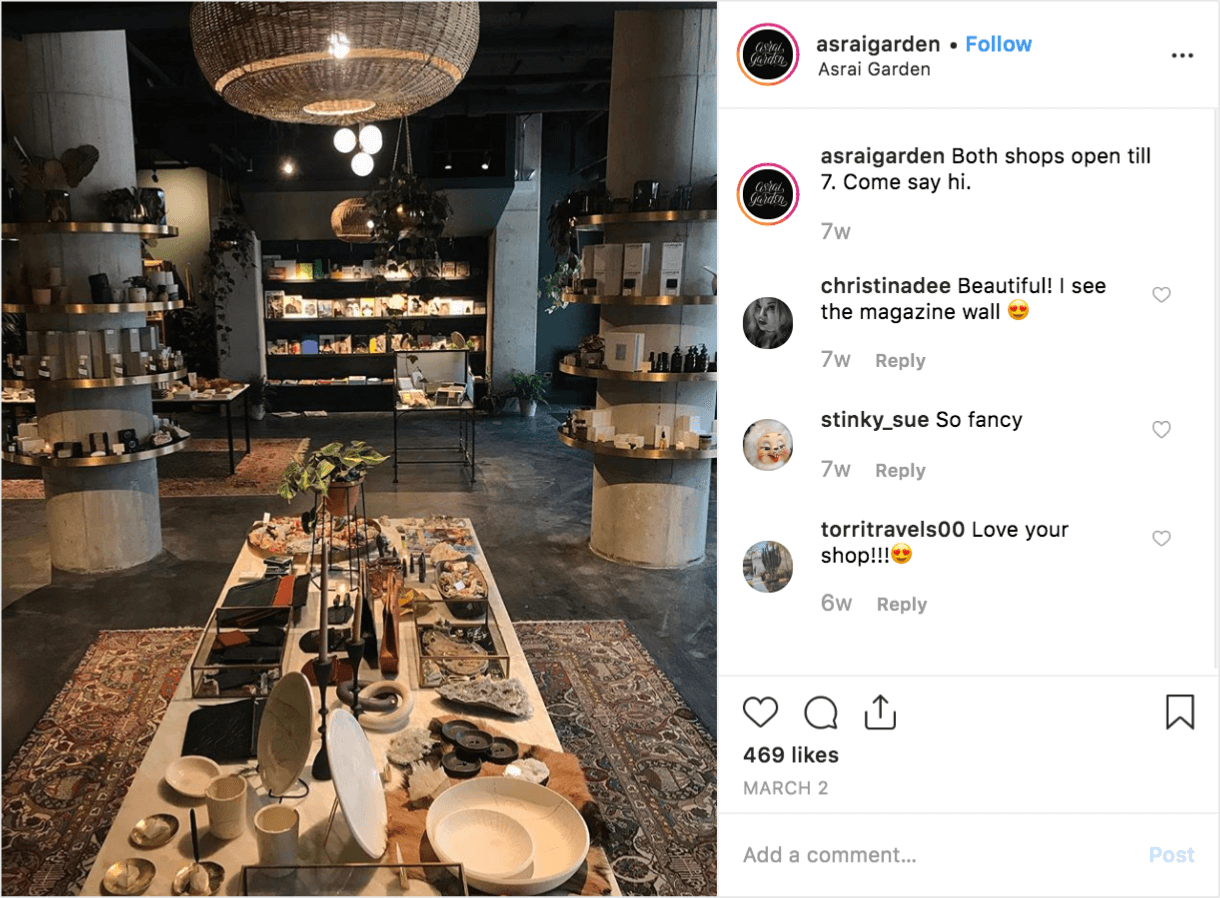 Visit Asrai Garden on Instagram

2. Highlight your products
Got new stock in your store? Show it off! Same goes for any existing stock that could use an extra push.
You don't need to get editorial with your photo shoot. Simple shots in-store will do the trick. (Also, it never hurts to complement your products with a plant. Plants go with everything.)
Take it further: Have an online store? Set up shoppable posts so customers can buy items straight from your Instagram.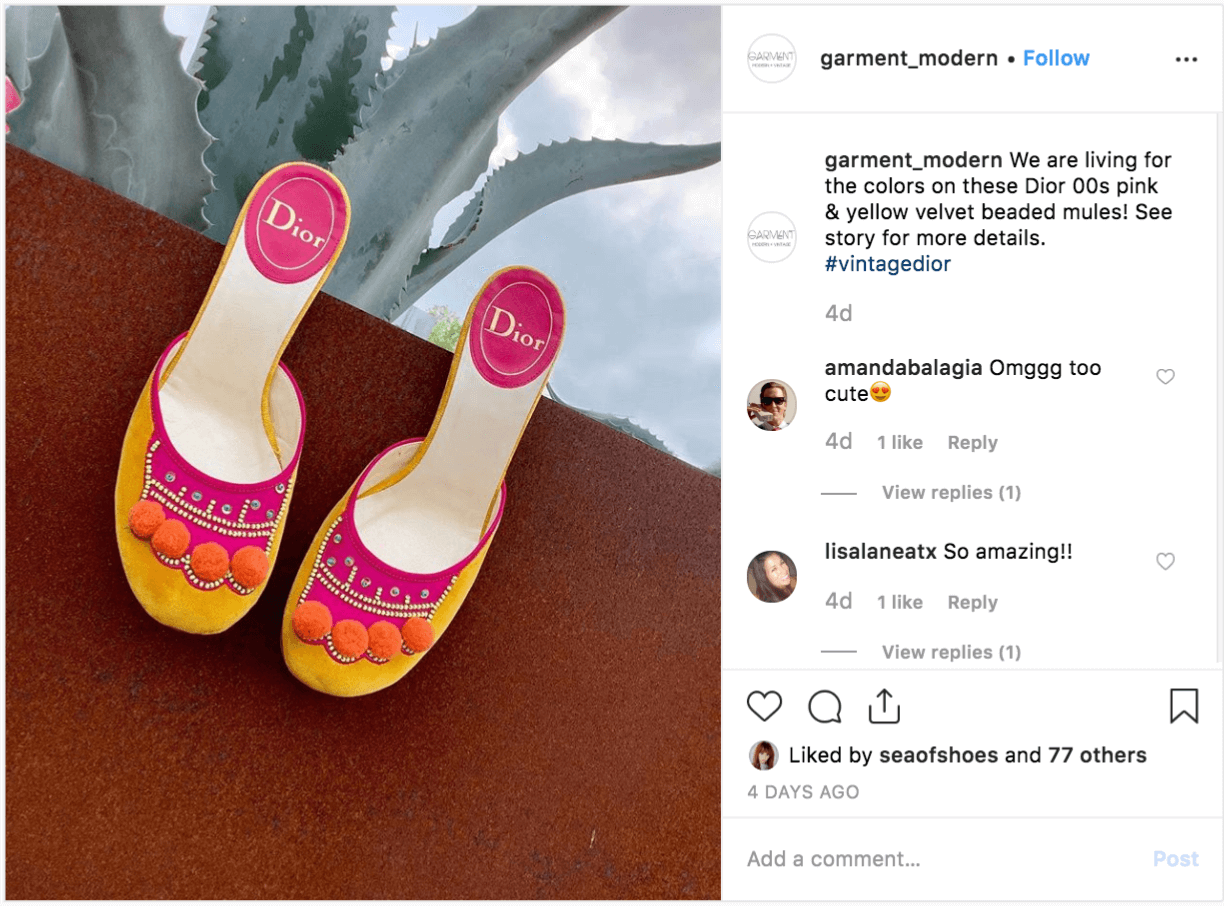 Visit Garden Modern+Vintage on Instagram
3. Create positive associations
Not everything needs to be literal; post images that help customers create positive associations with your brand. Try to evoke the senses—the right photo and caption can be powerful—and always bring it back to your brand values.
In this case, environmentalism and paying homage to nature is on brand for this vegan leather goods business.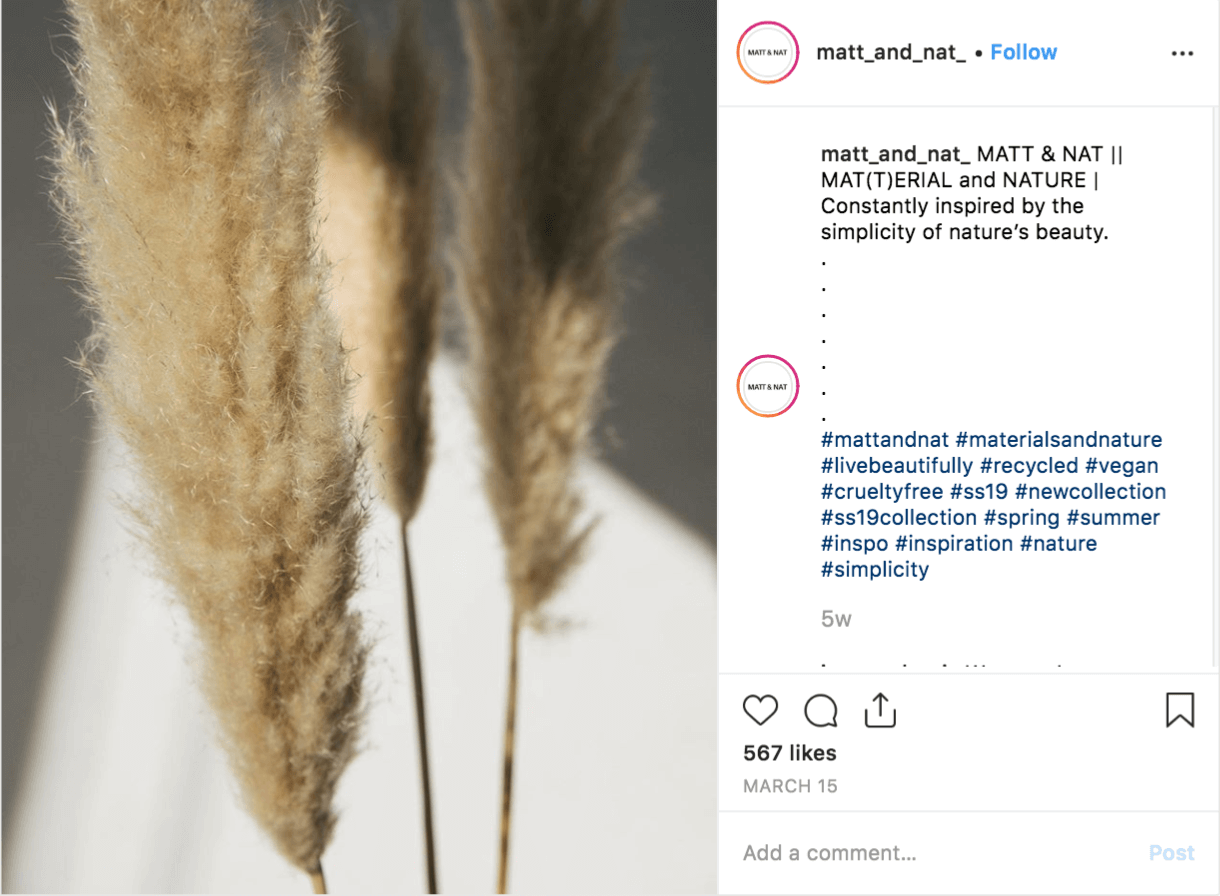 Visit Matt and Nat on Instagram
4. Inspire customers with a lifestyle
Think about how your brand fits in with your customer's lifestyle and post a photo that tells a story or captures a moment. For example, being more active, taking the time to slow down, or adding luxury to every day.
This photo definitely lays out a scene and tells a story.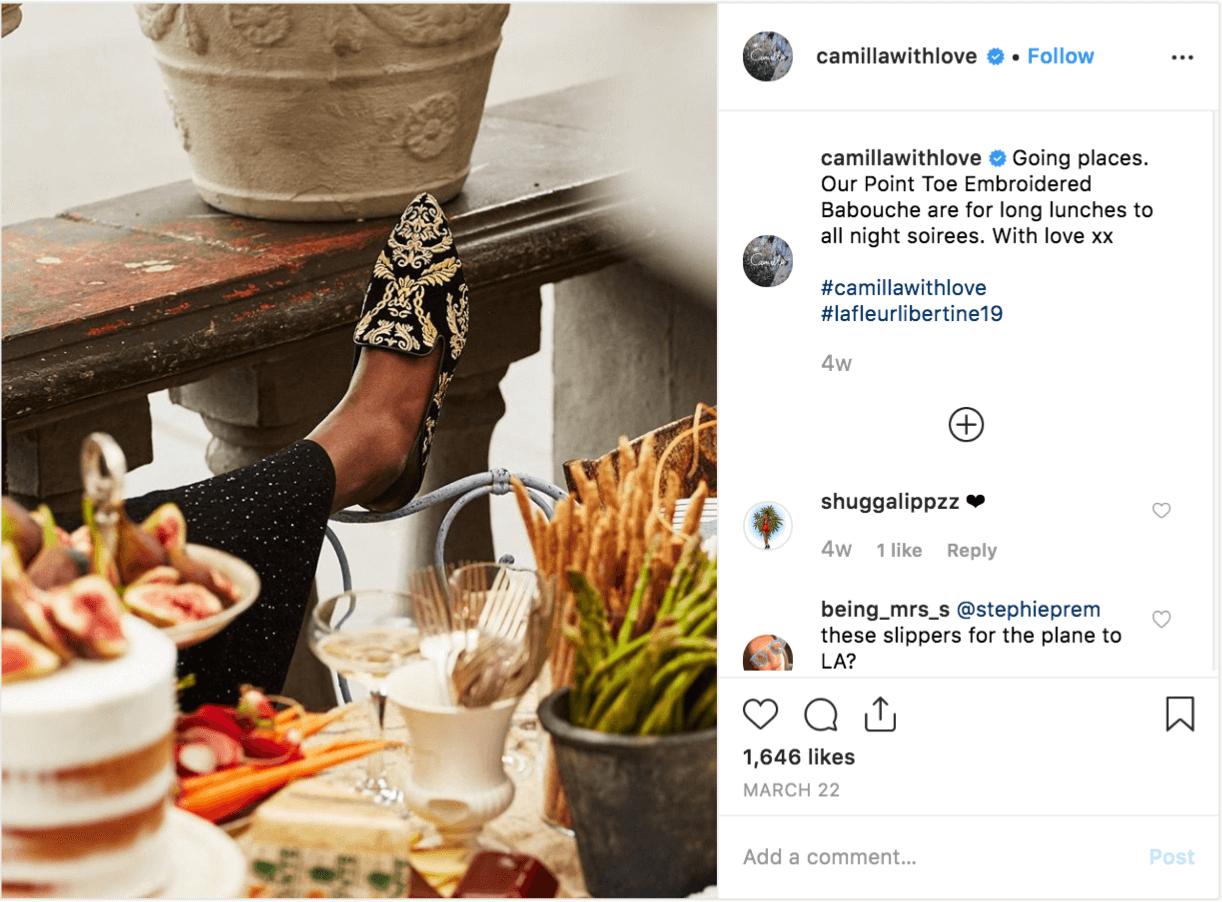 5. Share your promotions or events
Have a special promotion or in-store event? Let your audience know about it! Keep the text on your photo to a minimum and share extra details in the caption.
Take it further: Having a big sale or seasonal clearance? Share an online-only promo code to drive more traffic to your online store.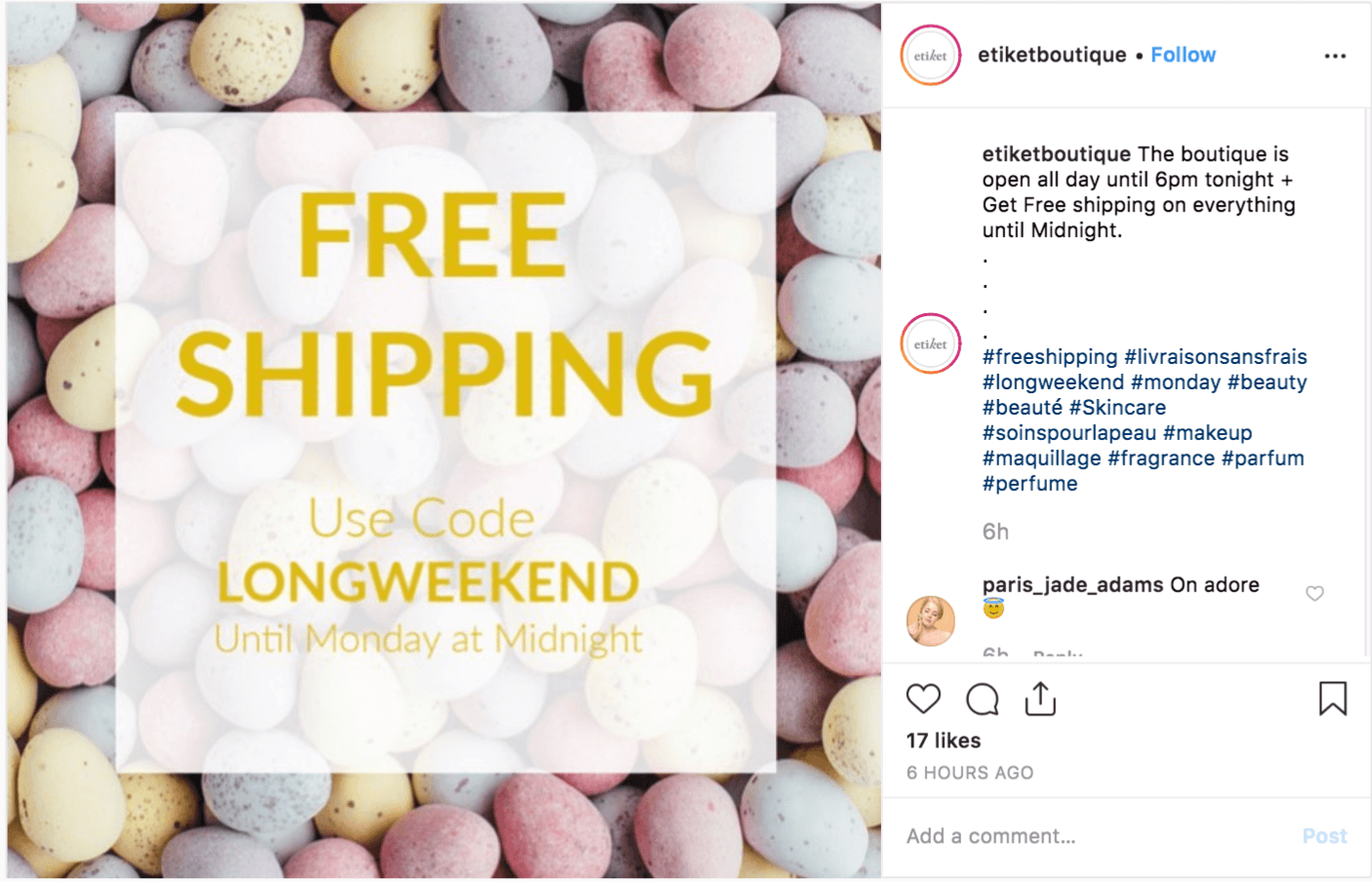 Visit Etiket Boutique on Instagram
6. Show some friendly faces
Customers care about quality service. If you're proud of your staff, show off those smiles to entice customers to pay your store a visit or share photos of your happy customers (with their permission, of course). 63% of consumers choose authentic brands over those that aren't. Authenticity builds trust, which leads to loyal customers, which boosts your bottom line.
In short, keep it real.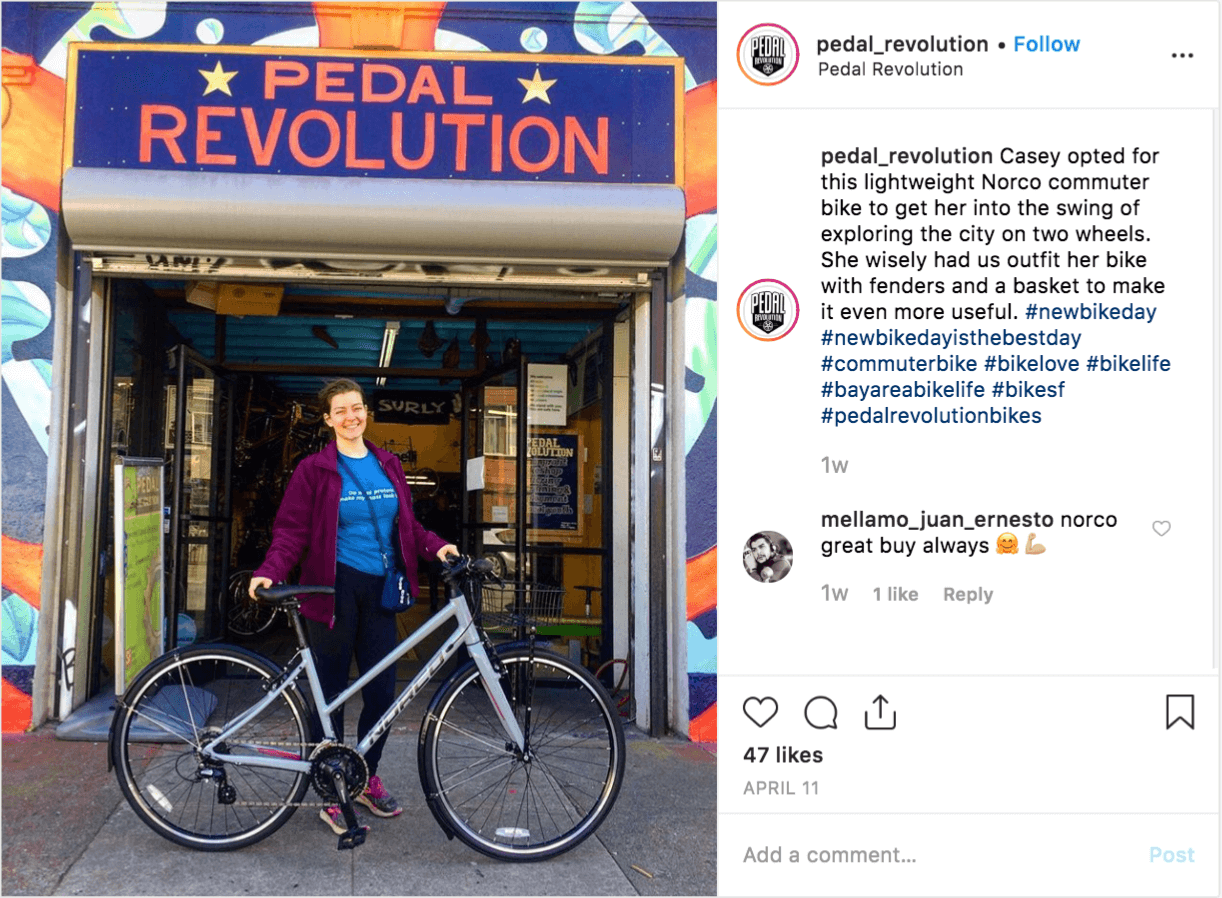 Visit Pedal Revolution on Instagram
7. Highlight your services
If you offer extra services in-store, take a photo the next time you've got a class, workshop, repair or another service underway. It's a great way to let your audience know all that you have to offer.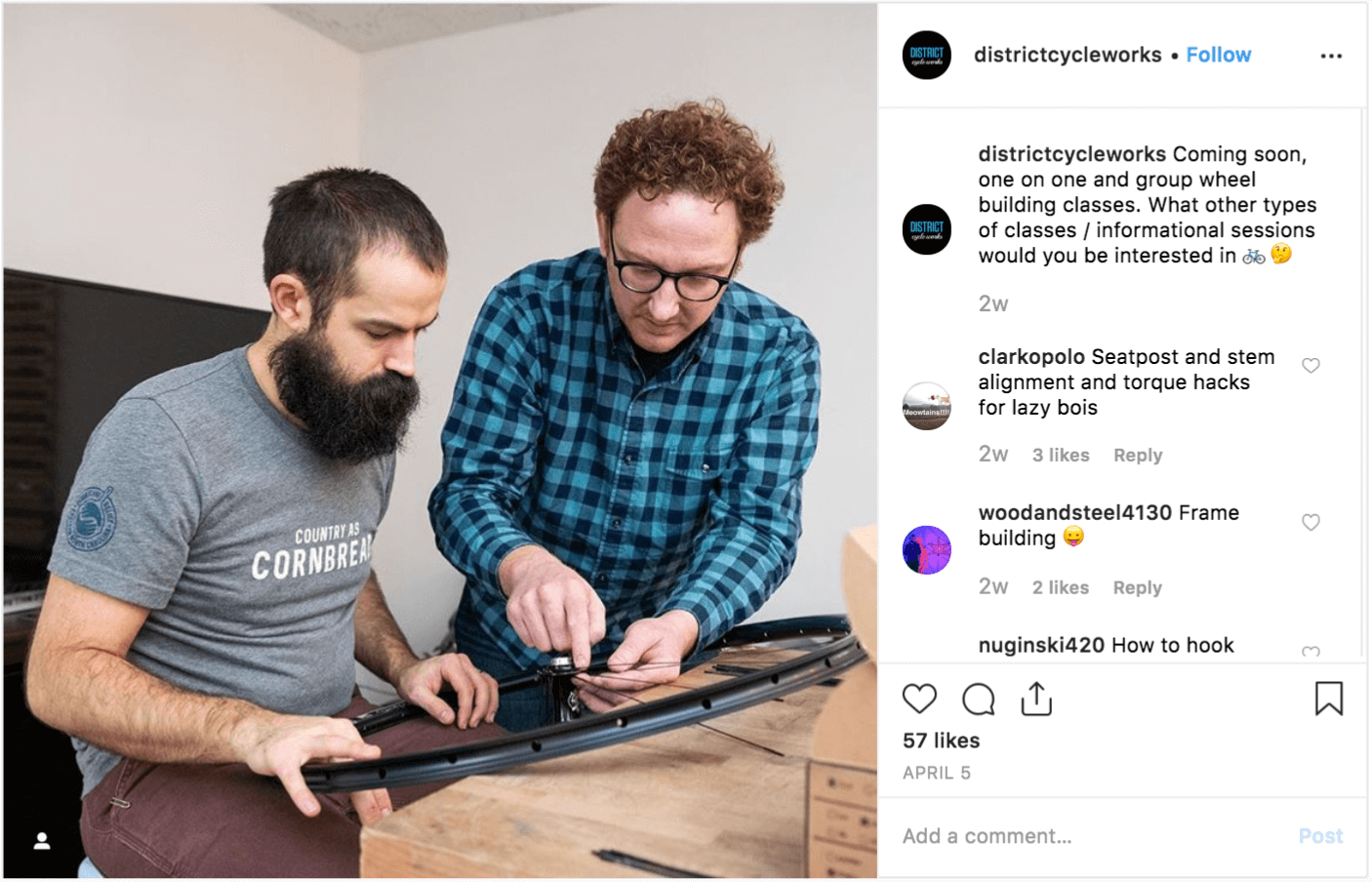 Visit District Cycle Works on Instagram
8. Go behind the scenes
Show customers what goes into the products or services you provide. It demonstrates your dedication to your craft, shows off your skills and expertise, and it gives your audience the sense that they're a part of it.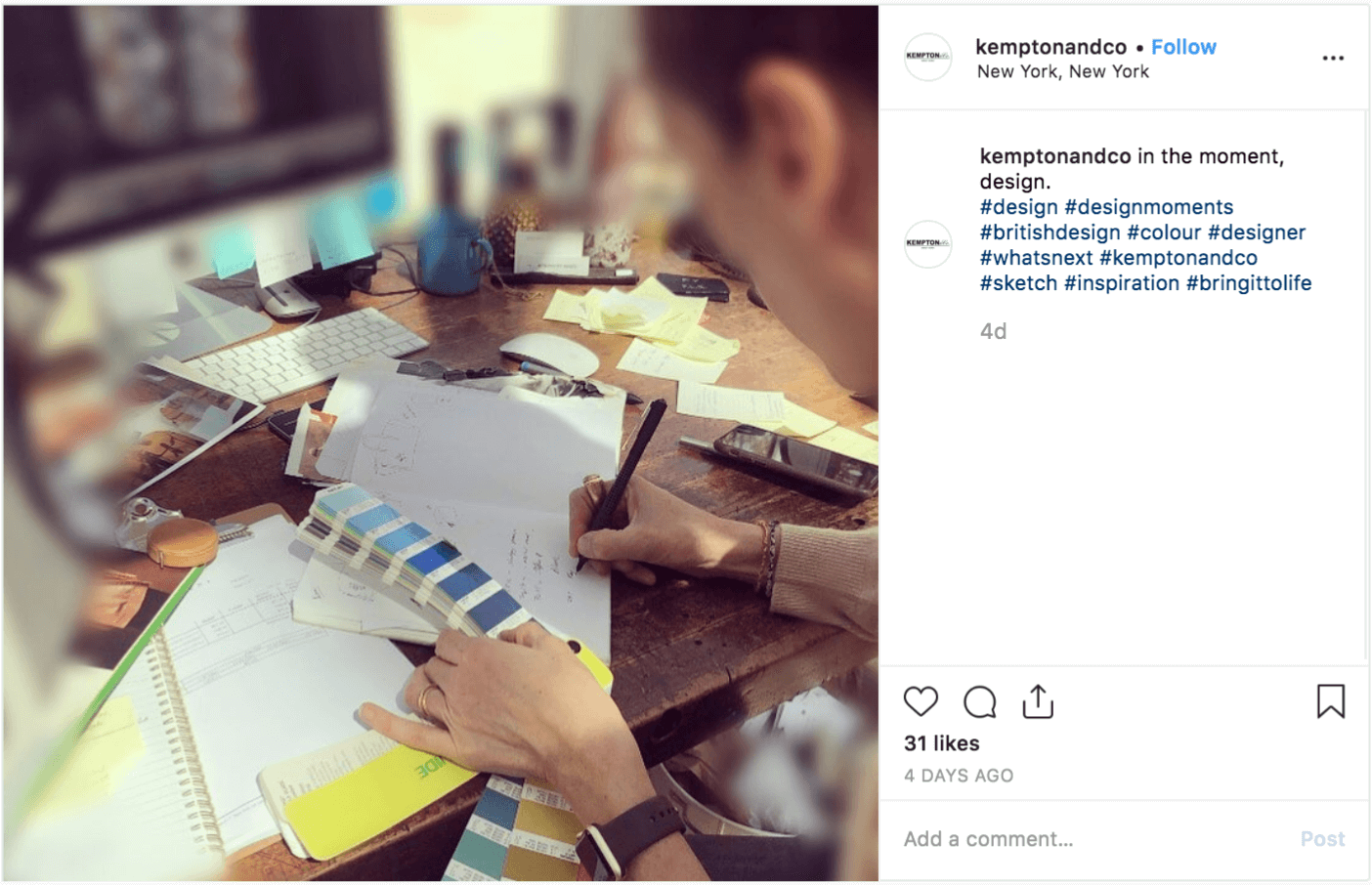 Visit Kempton and Co on Instagram
Don't feel the need to take your own photos if it's not your strong suit or if you're simply too busy to do so. There are lots of resources out there from which to source free images or you can mix them in with the ones you take yourself.
No matter what you choose to post, be consistent, stay true to your brand, keep your long term goals in mind, and be authentic.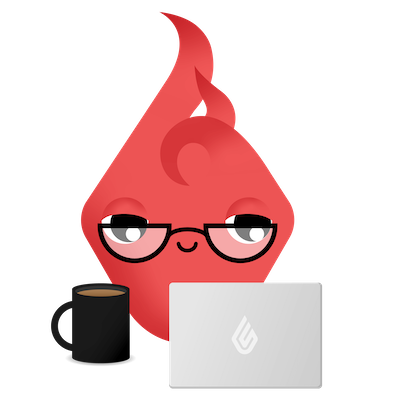 News you care about. Tips you can use.
Everything your business needs to grow, delivered straight to your inbox.