Australians are serious about their coffee. As a nation of coffee lovers we're often spoilt for choice when it comes to finding a decent cup of the good stuff and a cafe or coffee shop is never too far away. In fact, there are over 21,500 coffee shops and cafes in Australia, meaning businesses have to fight harder than ever to entice people through their doors.
With competition so high, cafe owners need to find a way to stand out from the crowd. Yes, it's a memorable touch when a barista remembers a regular customer's order but with so much competition, this often isn't enough to build a loyal relationship. A well designed customer loyalty programme can help you attract new customers, convert occasional customers into regulars and keep loyal customers coming back.
Did you know?
It costs
5 times more
to attract a new customer than it does to keep an existing one. Investing in a solution to retain your loyal customers is a great way to cut costs and maximise profits now, and in the future.
Coffee shop loyalty programmes: 5 steps to success
1. Plan how your loyalty programme works
First things first, it's important to plan out exactly how you want your loyalty programme to work and what you want it to achieve.
Do you want to increase your average order value? Maybe your goal is to increase the number of visits to your cafe. Or you might want to boost the sales of certain products. Whatever your objective, you should structure your loyalty programme in a way that helps you to achieve your goal.
Common loyalty programme structures:
A

spend-based programme

rewards customers based on the amount of money they spend per transaction at your cafe. For example, for every $1 spent 1 reward point would be earned. Once a certain amount of points have been earned, they can be redeemed in store.

A

visit-based programme

rewards customers on a per-visit basis. For example, every time a customer visits your venue and spends over $5 they are rewarded with points or a stamp on their loyalty card.

An

item-based programme

rewards customers for buying certain items. For example, once a customer has purchased 9 large coffees, they'll get their 10th coffee for free.
Try not to over complicate things. A successful loyalty programme should be straightforward and easy for customers to understand, offer rewards within an achievable timeframe (no one wants to wait 6 months to get their freebie) and, most importantly, help you achieve your business objectives.
Tip
: if you're a Lightspeed customer, use
Lightspeed Insights
to understand your current AOV, customer spending habits and your most and least popular products. You can use this data to inform your decision when choosing the structure of your loyalty programme. You can also use these insights as a benchmark to see how you're tracking once the programme has launched.
2. Entice customers with exciting rewards
There are lots of options when it comes to rewarding customers for their loyalty. However, there are two important things you should consider before deciding on your reward structure:
Is the reward exciting and enticing enough and will it incentivise your customers to keep returning?

How much will this affect your bottom line? While you want to reward your customers for their loyalty, you don't want to detract from your overall profits.
Tip
: ask your customers, employees, friend and family what type of rewards would incentivise them the most and if they've had any positive or negative experiences with loyalty programmes. This will give you a good indication of what rewards you should or shouldn't include.
Common loyalty programme rewards:
A

free item

, for example a free coffee or cake

A

discounted item

, for example $2 off any large coffee

A

discount bill

, for example 15% off the total bill
3. Decide how you're going to manage your loyalty programme
One you've decided the structure of your loyalty programme and how you're going to reward your customers, the next step is to determine how you're going to manage it. From traditional coffee shop loyalty cards that get stamped to bespoke loyalty apps and software, there are a range of options to consider when it comes to managing your programme.
Stamp-and-go coffee shop loyalty cards
Coffee shop loyalty cards have been a staple feature in many cafes for years. While they're really simple to make and distribute, there are a number of downsides when it comes to opting for this method.
Tracking

– there's no way of tracking or monitoring customer behaviour or spending habits with a simple stamp-and-go loyalty card.

Easy to misplace

– it's easy for customers to lose or misplace their card meaning they miss out on what they'd already accumulated.

Not contactless

– traditional loyalty cards require contact between both staff and customers. We're living in an age where contactless

everything

is crucial, not just for convenience but also for our health, so traditional loyalty cards may no longer appeal to customers.
Customer loyalty software
Customer loyalty software let cafes easily adopt a contactless, digital loyalty programme that can integrate directly with their point of sale. This option is a great way to manage your loyalty programme as it has several advantages over traditional loyalty cards.
Detailed reporting

– get full visibility on your customers' spending habits, your most loyal customers, number of redemptions, number of sign-ups, campaign performance and more.

Contactless

– digital loyalty programmes reduce contact between staff and customers.

Marketing

– send targeted marketing campaigns to your customers via text and email.

Customer management

– segment customers based on spending habits, track points, get insights into customer demographics and more.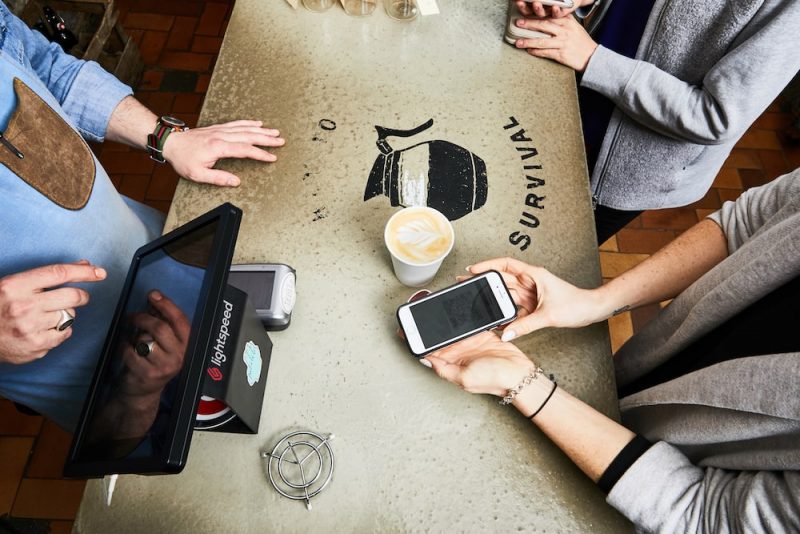 4. Launch and promote your loyalty programme
When your loyalty programme is ready to go it's then time to showcase it to the world. The key to your success lies with your customers; so it's important to clearly communicate the benefits of your programme to encourage people to sign up.
Try and keep your marketing communication as simple as possible. If people think signing up is too complicated or don't understand how to earn rewards your loyalty programme won't gain traction.
Promote your programme on a variety of different channels, such as:
Social media

– post about your loyalty programme, how it works and your rewards on all of your social channels.

Website

– create a page on your website dedicated to your loyalty programme and include all the relevant information like how people can sign up and what rewards they can get.

Email

– send out a launch email introducing your loyalty programme to your customer database. This can also link to your webpage.

In-store

– add signs to your counter promoting your loyalty programme and train staff to sign people up during the payment process.
5. Measure your performance
Getting your loyalty programme up and running is just the beginning. Once you've successfully launched the programme in your cafe you shouldn't neglect it or assume everything is running smoothly. As with any new initiative, it's important to measure its success and track performance over time.
A digital loyalty programme lets you easily track customer data, so you can understand if your programme is working well and achieving your business goals. While each cafe's loyalty programme is going to be slightly different, there are key metrics that should always be monitored.
Frequency

: how often do your loyalty customer make purchases versus your non-loyalty customers?

AOV

: how much are your loyalty customers spending versus your non-loyalty customers?

Visits

: do customers visit more often once they've signed up?

Spend

: do customers spend more once they've signed up?
Based on your findings you can make any necessary changes to your programme to ensure your goals are being met. It's also important to ask your customers for feedback to understand what works well and what might be confusing or complicated. By constantly optimising your programme you can iron out any issues to provide the best experience possible for your customers and encourage repeat purchases.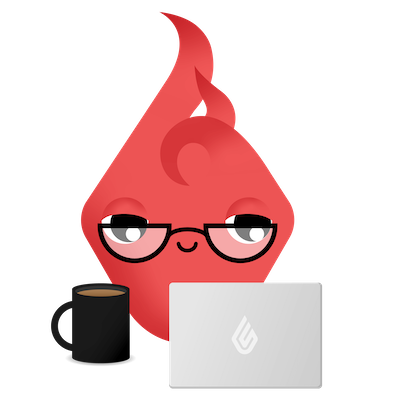 News you care about. Tips you can use.
Everything your business needs to grow, delivered straight to your inbox.