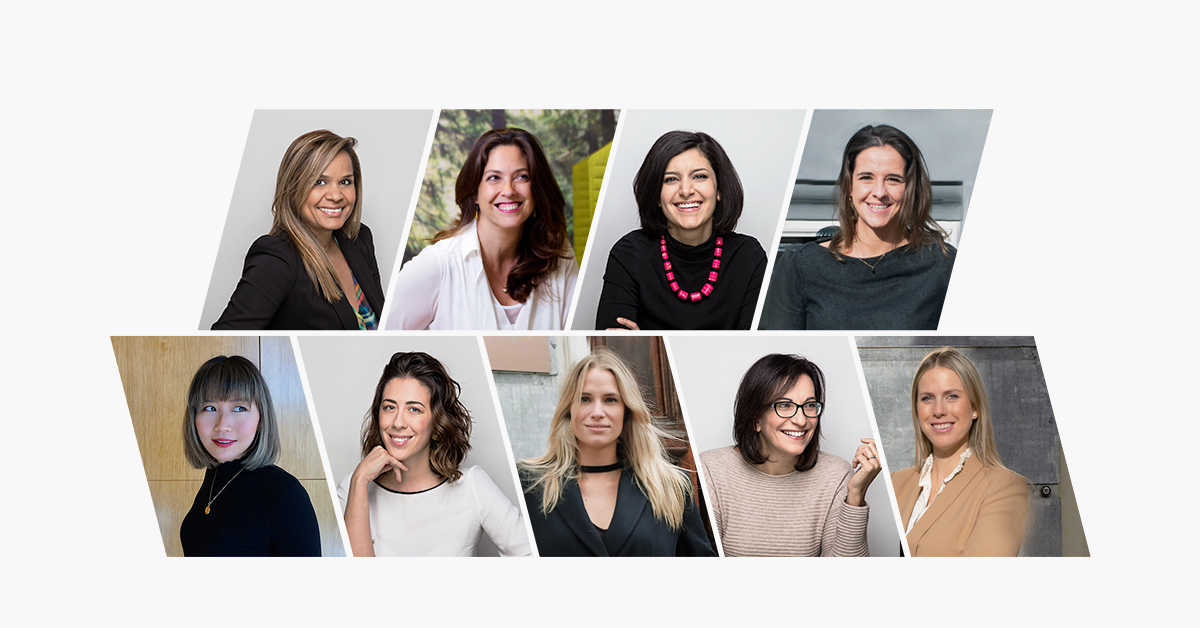 To round off Women's History Month, we want to honor some of the women at Lightspeed who have had a significant impact on our company's growth and success.
They're drivers of change, have big ambitions, and their leadership qualities set a positive example for anyone looking to forge a career in the Tech industry while empowering and inspiring everyone around them.
Their expertise span across multiple departments — from marketing, sales and customer service, to product development and Human Resources. Keep reading to find out how they each got their start, the challenges they've overcome and the important life lessons they've learned over the course of their careers.
Everyone's got a story. What's yours?
Lory Ajamian, VP of Marketing
I joined Lightspeed in June of 2012 in what was, at the time, the only role I was qualified and could apply for: Office Coordinator. Today, I'm the Global VP of Marketing. Throughout those six years, nine months and eight days, I think I've gone through it all: data crunching, sales operations, business analysis, information systems, three company acquisitions, performance marketing and, most recently, an IPO. The crazy part is — I think we're just getting started.
Asha Bakshani, SVP of Finance
I was in public accounting at Deloitte for ten years, followed by five years as the SVP of Finance at Cineflix. Today, I've been with Lightspeed for four years, and just recently began my role as SVP of Finance.
Merel Dalhuisen, Events Manager, EMEA
I studied at La Sorbonne in Paris where I obtained my Master's degree in Communication Sciences. I began my career as a Public Relations Manager and honed my skills in project management. In 2015, I joined Lightspeed as an Events Coordinator. Since 2016, I've been the Events Manager for the EMEA regions.
Manouk Draisma, Customer Success & Support Manager, EMEA
I began my career in 2014 as a Junior Account Manager at SEOshop. I quickly made my way, and a year later, I was the head of their sales team. In 2015, Lightspeed acquired SEOshop and the sales process quickly changed. With an incredibly fast-growing customer base, we needed to dramatically scale our customer service. I took on the challenge of leading Amsterdam's Customer Service team, which, at the time, consisted of seven people. Today, the team has 22 people divided between Ghent and Amsterdam and is recognized as one of the best Customer Service teams in the Netherlands.
Chelsea Finnemore, VP of Human Resources
When I started at Lightspeed, I was a Jack of all trades. I did a bit of everything — HR, payroll, benefits, office manager tasks, even Sales Ops! As the company grew, I focused more and more on HR and ultimately grew the department from a team of one to a global team of 25+ amazing people.
Christina Kim, Product Designer
After graduating with a Bachelor's degree in Psychology, I moved abroad to do some soul searching. It took me some time to find the career path that was right for me, but it was well worth it. I've been working as a Product Designer for the past three years, both in Toronto and Amsterdam, and I consider myself incredibly lucky to do what I love every day.
Sjeel Koster, Marketing Manager, EMEA
I started as a Marketing Intern for SEOshop six years ago. After working in that role for five months, I then got hired for a full-time role with a focus on social media, content, and events. I also spend eight months in a sales role. After exploring multiple roles within the company, I determined that I was passionate about marketing, which led me to pursue a project management role on the Marketing team. Once SEOshop was acquired by Lightspeed, I became the Marketing Manager for the Benelux; one year later, I became the Marketing Manager for the entire EMEA region.
Marie Josée Lamothe, Member of Lightspeed's Board of Director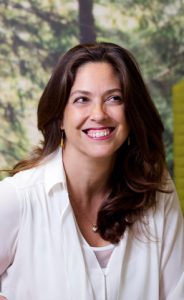 I graduated from University in Math and Economics thinking I would become an Actuary one day… hmm, not quite. After my 4th day on the job, I quit and went back to work as a sales rep for Fisher-Price and Quaker Oats. Over the next 20 years that followed, I went on to become a National Sales Director, then Marketing Director and International Marketing Director, to VP & General Manager, to finally CMO & CCO for consumer goods companies such as Clairol, Procter and Gamble, and L'Oreal. Most recently, I was Managing Director at Google Canada from 2014 to 2018.
Today, I am a professor of Practice at McGill's Desautels business school and I founded my own firm, Tandem International, a firm specializing in omnichannel profitability. I get to work with start-ups and even larger scale companies and help them optimize their Omnichannel presence globally.
Denise Nahas, SVP of Customer Support
Upon graduating in Chemical Engineering from École Polytechnique de Montréal, I started my career in Technical Services at Virtual Prototypes Inc. (now Presagis) in 1992. In July 2012, I joined Lightspeed as the Director of Customer Support. Fast-forward to April 2014, I'm promoted to Vice President of Customer Support. In that role, I supported the team's expansion while also managing our Customer Success teams. As a result of my leadership, I was recently promoted to Senior Vice President of Customer Support.
What's your favorite business resource or book?
Lory
Avinash Kaushik's blog. I'm a bigtime digital marketing and analytics nerd (and proud of it!) and his content is right up my alley.
Asha
Lean In by Sheryl Sandberg. The book illuminates the challenges that working women (mothers in particular) face on a daily basis. It's uncanny how different women share so many similar experiences.
Manouk
Instaread! I can get the key insights into many different resources, without needing to spend hours reading them. It's like getting only highlight reels of useful information.
Chelsea
The people around me! I love connecting with HR leaders from other companies, learning and growing by sharing our experiences.
Christina
I'm part of a Slack group called Ladies Get Paid. It's a safe environment where women can share their professional concerns, seek negotiation advice, and celebrate one another's successes. It's really important for me to connect to other females as I navigate through a male-dominant industry.
Sjeel
Leaders Eat Last by Simon Sinek.
Denise
I read a lot of Harvard Business Review articles, and have a soft spot for the book Radical Candor by Kim Scott.
How would you define success in your role?
Lory
Doing what I say I'm going to do and then doing some more.
Asha
Being a business partner to the rest of the organization, providing accurate and timely financial data, offering guidance on for financial forecasting and planning, and giving visibility as into key organizational metrics.
Merel
Always keeping the company's best interests at heart of every decision and never letting the tiny details get overlooked. To succeed, you need to think about the bigger picture and approach every task as an opportunity to grow and improve.
Manouk
To bring positive energy to the office every day, and inspire my team to be proactive in building relationships with our customers and helping them grow.
Chelsea
To me, success is identifying company needs both in the short and long-term, and leveraging each team member's strengths to build something amazing.
Christina
A successful Product Designer produces solutions that meet both the users and the company's needs. Success in my role is determined by the user's ability to do their job effectively and efficiently. If the product is user-friendly and effective, that's a job well done.
Sjeel
Always remaining open to feedback and trying to improve every day. While success in a business environment is often based on numbers, I place an equal amount of importance in empowering my team to use their voice and critical thinking to have a positive impact on the organization. If I achieve that, I feel that I'm being a successful leader.
Marie Josée
My definition of a successful University Professor is someone who is continuously searching for ways to stay on a steep learning curve and brings their students along for the ride. Someone who helps connect the dots between on-the-job and in-the-classroom.
My definition of a successful company President can be compared to an orchestra. The conductor must surround themselves with musicians more talented than they are and make them play in total harmony. If they get them to create their own symphony, even better.
Denise
If our customers are happy and speak positively about our product within their personal and professional networks, I feel as though I've done a good job. Additionally, I believe a successful leader needs to keep their team's happiness as a top priority. I want people to have high morale, support one another and enjoy coming into work every day.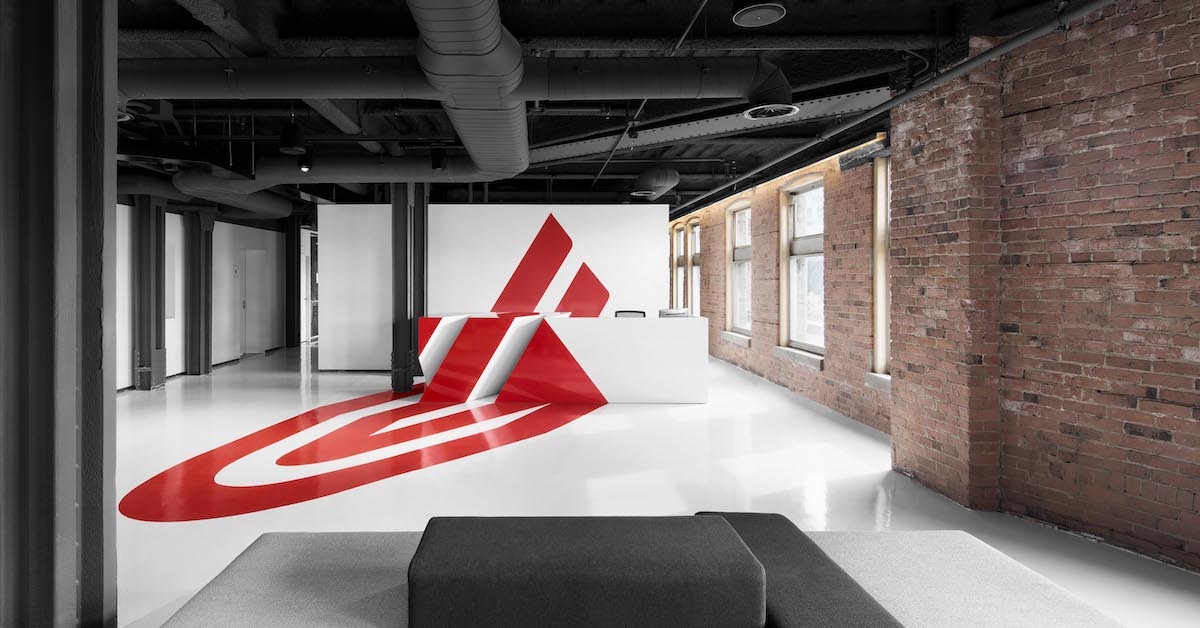 What are you most proud of since starting at Lightspeed?
Asha
I'm proud of how far the finance team has come in the past four years. When I started, it was a team of two. Today, it comprises of an Accounting, Financial Planning and Analysis, Data and Business Intelligence, Financial Reporting, and Global Collections. We've grown a lot, and I'm incredibly proud to be a part of that growth.
Manouk
Seeing Lightspeed grow from start-up to grown-up, all while maintaining a relentless focus on customer support and service.
Chelsea
Helping people find their place and flourish as professionals — it's so satisfying.
Christina
Becoming more confident as a designer. Since day one, my colleagues respected my craft and trusted me to take the lead on projects. They've helped me grow as a leader while continuously deepening my design expertise.
Sjeel
I'm proud of many things. Firstly, of the dynamic, international Marketing team we have become. Secondly, I'm proud of the creative projects we executed from conception to execution. Lastly, I'm proud of my professional growth from an intern to a manager. With hard work and persistence, anything is possible.
Marie Josée
I like to believe that the best has yet to come. That being said, I am most proud of the collaborative environments I have led and/or been a part of. Whether this meant creating new products from scratch to launch around the world for L'Oreal in Paris, to leading the digitization of the company in Canada, to instilling the importance of branding in a tech company like Google in Canada, to breaking down silos between the industry and academics at McGill.
Our world may be more and more tech-enabled, but it remains led by people, and there is no better way to measure our value at work then by the strength of our teams.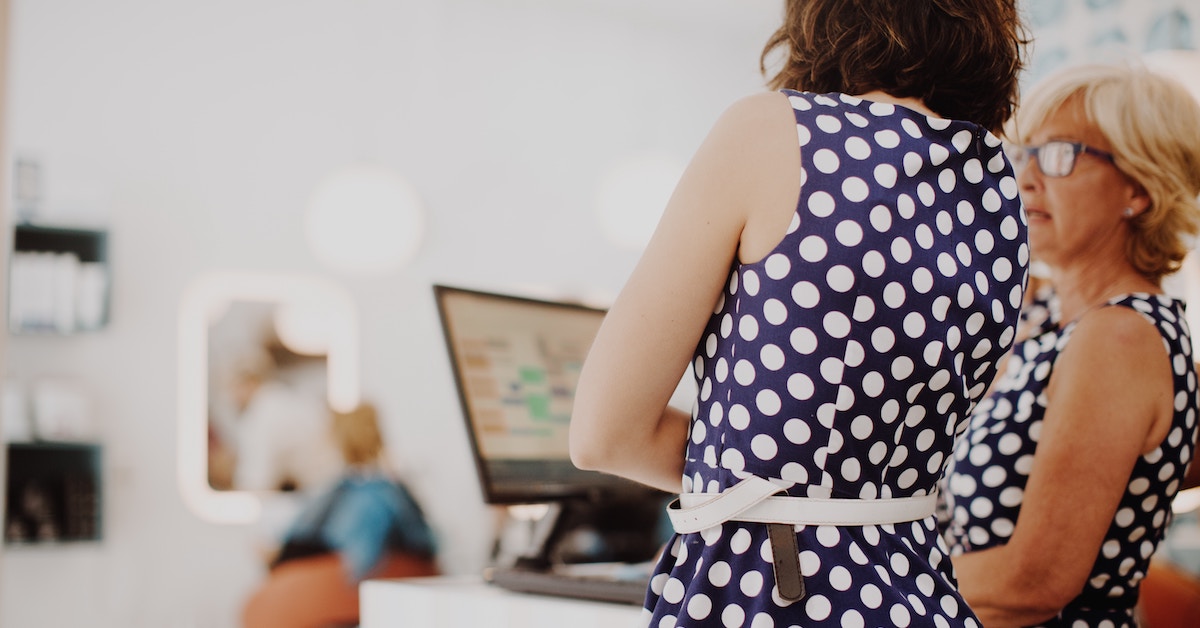 What's your morning routine?
Lory
I sing (seriously).
Asha
I spend as much time as I can with my kids and I exercise.
Merel
I pick an outfit that reflects how I feel. The right outfit makes me feel like I can take on the world.
Manouk
I like to take my time, read the newspaper and enjoy a cup of coffee. Then, I ride my bike to the office to get oxygenated for the day.
Chelsea
I hug my dog (non-negotiable) and enjoy a fresh latte.
Christina
I sip a fresh, black coffee and catch up on articles from my favorite design newsletters.
Sjeel
I believe strongly in visualization and always start my day off with a positive thought.
Marie Josée
In this exact order: I turn off my alarm before it goes off, wake up the crew, hug the dog, make coffee, feed the fish, water my happy plant (yes, I can be superstitious at times!), say 'Hey Google, what's the news?' while making breakfast and lunches, then out the door we go.
Denise
I play the piano.
What's your greatest source of inspiration?
Lory
My source of inspiration is my mother. She's a powerhouse and broke all the gender norms in the Middle East. At the age of 27, she decided to go back to university to continue her Bachelor's degree, then her Master's, and finally started a garment company that revolutionized the industry. She always stayed true to herself and her instincts, and I have so much respect for her for that.
Chelsea
Our CEO, Dax Dasilva, because he's so humble, kind, and has always been so talented at identifying and nurturing the raw talent in the people he works with.
Christina
Julie Zhou. She's the Vice President of Product Design at Facebook and regularly publishes her response to designers' burning questions. Topics can be technical, but I especially like when she talks about developing soft skills. She is shamelessly honest about her (then) insecurities and gives tangible advice on how to tackle work-related issues.
Marie Josée
My greatest source of inspiration is positive-minded people, no matter what age.
Denise
My mom. She kept her family alive while we lived in a war-torn country and made sure her children received an education. She always selflessly cared for those around her before taking care of herself, and I respect her enormously for that.
What's the biggest challenge you face in your role?
Manouk
My biggest challenges are also what I enjoy working on the most: harnessing my team's talent while enabling them to grow personally and professionally.
Chelsea
Managing Lightspeed's rapid growth! It's a good challenge to have and I'm happy to be a part of it.
Sjeel
Marketing is constantly evolving, as are the roles and skill sets that you need on a marketing team. Hiring the right people with the right skill sets and a growth mindset has always been a challenge.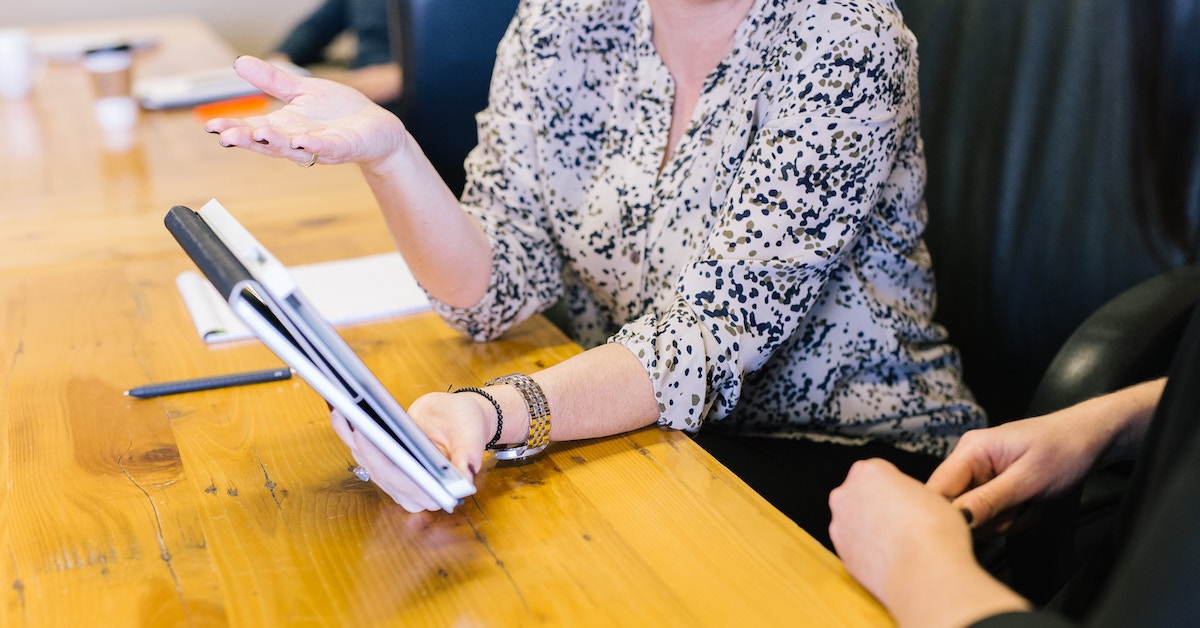 How do you help other women reach their full potential?
Asha
Trying my best to be a good example of a woman that has both a successful career and a happy family — you can have both!
Merel
Giving them valuable feedback, as well as opportunities to grow and take responsibility for their own projects.
Chelsea
Creating opportunities where I can by connecting them with others and helping them build a great network of people they can learn from.
Christina
I try to give women a supportive platform to share their opinion. I have met a lot of emotionally intelligent women that are self-aware, humble and great listeners. While all those characteristics are valuable, I also admire those who speak up, take initiatives and aren't afraid of being judged. I think this is an acquired skill set, which is why I like to make sure everyone in the room has a chance to express their thoughts.
Marie Josée
I aim to help other women reach their full potential by first recognizing that there is not a single success mold through which every woman can achieve it. The definition of success is not the same for everyone. Respecting these differences and helping the women that surround us to build themselves up through encouragement is key. There is something very powerful about someone else believing in you and that sees the potential in you.
This is why organizations like the Montreal Women Center that helps hundreds of women get back into the workforce every year holds a special place in my heart. I've witnessed many times over how genuine encouragement builds resilience and drive toward achieving a goal.
Denise
By lending an ear and listening to their aspirations, both in their career and personal life. I actively listen, and if I see an opportunity to help them achieve their goals, I act.
What's one piece of advice you'd give to women just starting their career?
Lory
Being born and raised in the Middle East is very challenging for young ambitious women. When I was 22, I asked my then boss to be transferred to one of our satellite offices in China. They asked me "Shouldn't you be worrying about getting married and starting a family?". I quit my job the next day.
Don't live the life others expect of you if that isn't what you want for yourself. Pursue what makes you happy.
Manouk
Don't be so worried about what others think of you. Don't determine your path based on what you think others expect. It's important to take control of your professional path by clearly expressing what you want, and what you're going to do to make it happen.
Chelsea
When other people tell you that you can do it — believe them! Too often we let self-doubt get in our way. Believe in yourself and those who support you!
Christina
You were hired because you are valuable, no matter what your experience level is. Be confident in what you bring to the table, be willing to try new things and make mistakes, and have the courage to ask for help when you need it. Growth will naturally follow.
Sjeel
Have an unwavering belief in yourself and your abilities. You are in control. If someone tells you that you can't do something, take that as an opportunity to prove them wrong.
Marie Josée
One piece of advice I would give to other women at the start of their career is: "It's a marathon, not a sprint." Keep yourself fit (mentally and physically) and keep your eyes on the long run, one step at a time.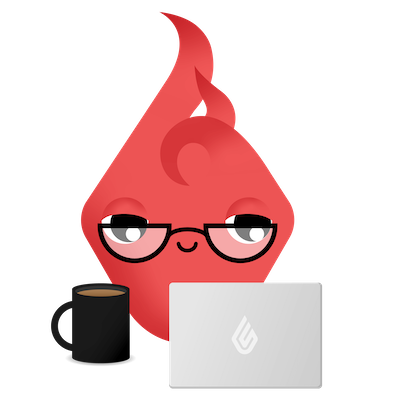 News you care about. Tips you can use.
Everything your business needs to grow, delivered straight to your inbox.