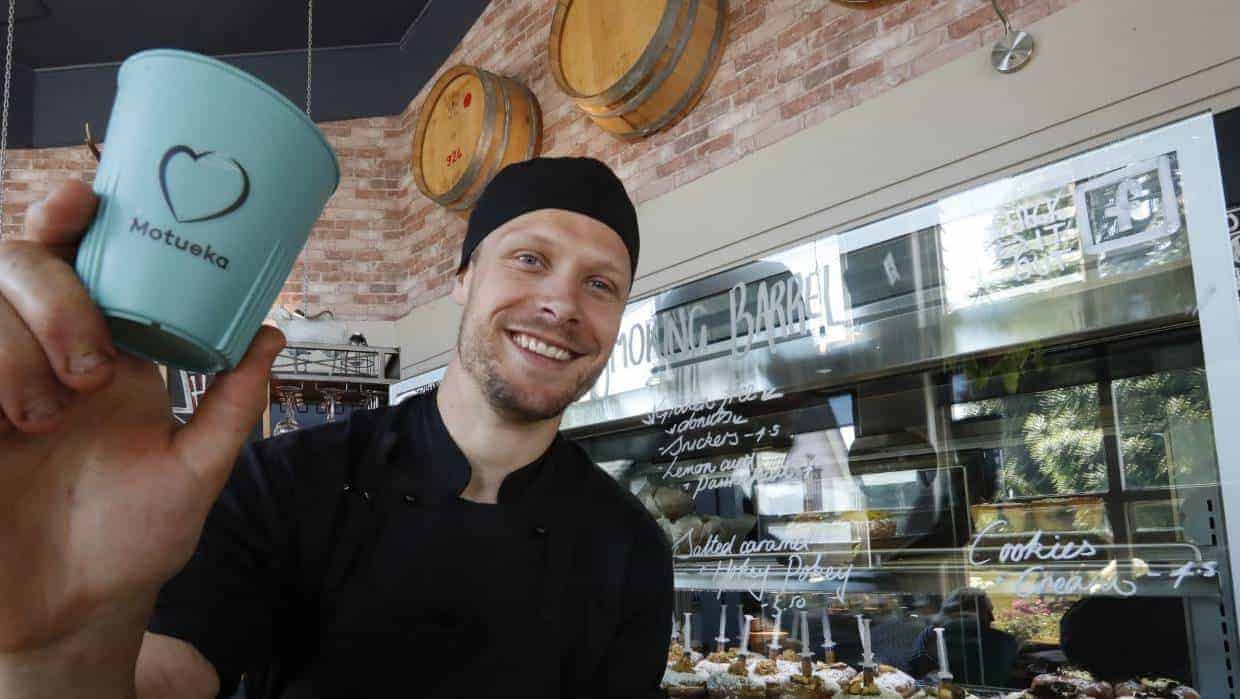 It's here. We've hit the rubbish crisis point in NZ. There are currently 400 tonnes of recyclable plastic going mouldy in depots across the country. Customers and the government are beginning to demand change, so now's the time to ask what you could be doing to reduce hospitality waste. Getting a jump on this wave means you're not just doing good, you're also doing good business.
Some rotten stats
Let's talk about some bald facts first. When you add it all up, New Zealanders each need about 4.31 hectares to deliver all the food, power and waste area we're currently using. At the moment, the earth has about 1.8 hectares budgeted per person. So, it's not an overestimate to say we're living massively beyond our environmental means. (By comparison, Indians use only a minuscule 0.8h each).
Then, in 2017, the NZ recycling chain suffered a one-two punch that's left the plastic really piling up. Soft plastics can't be recycled here anymore, and China has stopped accepting the 15 million kg of plastic waste we used to send to them every year. So yeah. It's a bit dire.
Plastic is a big part of the issue, but it's not the only thing to worry about. In landfill, even things that should breakdown fast – like apple cores and paper – tend to just… sit there. American landfill archaeologist William L. Rathjehas has unearthed pristine lettuces, 40-year-old hot dogs, and newspapers from the late sixties in great condition. Landfills are so tightly packed, they seal everything off from the bacteria and oxygen necessary to break things down. Then, anything that does breakdown ends up creating methane, a greenhouse gas that's 28 times more potent than carbon dioxide.
So landfill is a big part of why we're so over budget, environmentally speaking. Every person in Auckland sends about 144kg of rubbish to the landfill each year. 10% of that should have been recycled and another 55% could have been composted. So even at our current rate, with a little more effort, we could more than halve what goes into the landfill.
Businesses are already doing amazing things
There's a lot that we, in the hospo industry, can do. The volume of waste that hospo and food retail creates is huge, so even small changes are going to add up fast. The really good bit is that we're in a position to take the public along for the ride too. Bottom line? Together we could make composting cool.
Check out Kōkako, making coffee bags that are compostable, at home, as well as commercially. Or, Ceres, a brand you'll commonly find in supermarkets with a packaging you can compost at home.
For other food businesses, it's not just about replacing packaging with better alternatives, but changing the way people buy from them.
Dream Eco-Products lets you refill containers and Good old Bin Inn lets you refill your own jars with everything from flour to peanut butter.
GoodFor Wholefoods Refillery in Auckland has taken the fill-your-own to the hipsters (not just the hippies), with online ordering, home delivery, and stores that are a pleasure to shop in, all plastic-free.
Oooby in Auckland, Waikato and Canterbury have locally grown food delivered to customers weekly. Not only does this remove plastic from the equation, but it's supporting local growers and decreasing food miles.
Grater Goods in Christchurch has gone to extremes to make their commercial kitchen almost entirely plastic free and in Motueka, they've started a 'cupcycling' initiative. Buy a cup for $10, then when you next need a coffee, take it to another local café who'll wash the cup and give you another (importantly, with more coffee in it).
Cultivate in Christchurch are actually composting those compostable coffee cups and lids – with very few commercial composting facilities in NZ, this is a big deal.
Getting ahead of changes in government
There are changes happening, locally and nationally, that are going to affect how our industry works, too.
For instance, the Auckland Council has a 2040 zero waste vision, which is already doing good stuff – waste has been reduced by 10% since 2014.
In Christchurch, the council trialed using only compostable food containers at their events. Across only three events, it saved 12 tonnes of waste from landfill. The trial was such a success they've kept the system. (If you're in Christchurch, this site has a wealth of information about creating a waste-free city).
The central government has banned all single-use plastic bags from July 2019 – and other throw-away plastics won't be far behind (the UK is already planning on it). So even if you're not super motivated by the ethics of it all, getting rid of those straws, forks and coffee lids now is a smart move anyway, to avoid a mad scramble.
So how can you, and your hospitality business, make a difference?
Even if you change nothing about the way you package foods, just by disposing of your waste properly you're making a difference. Start composting – or worm farming – and get really vigilant on separating recyclables out of your main bin.
Unless you have access to a commercial composting facility, those 'compostable' packs are just more expensive versions of plastic. In a landfill, they'll stick around for hundreds of years. So, look for truly compostable containers, or encourage customers to BYO – offer incentives for bringing their own containers or for eating in store.
Look into alternatives to plastics in your commercial kitchen – try non-paraffin wax paper, sterile storage buckets instead of cling film, glass bottles, and making more ingredients from scratch. That might mean changing the way you do business – smaller runs of products, for example.
While you can change your behaviour easily enough, demanding change from your suppliers is important too. Contact your supplier and ask for more environmentally friendly solutions, then get in touch with your local MP – the government sets standards, and could require manufacturers to work harder at creating environmentally friendly options.
The issues are big and can seem overwhelming, so just take it one step at a time. Bit by bit, you'll be creating sustainable change, taking your customers on the journey, and doing good things for your business. That's a win-win-win all around.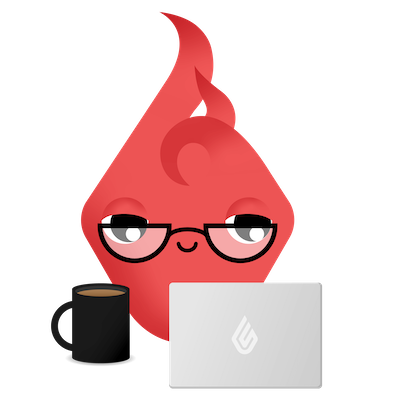 News you care about. Tips you can use.
Everything your business needs to grow, delivered straight to your inbox.