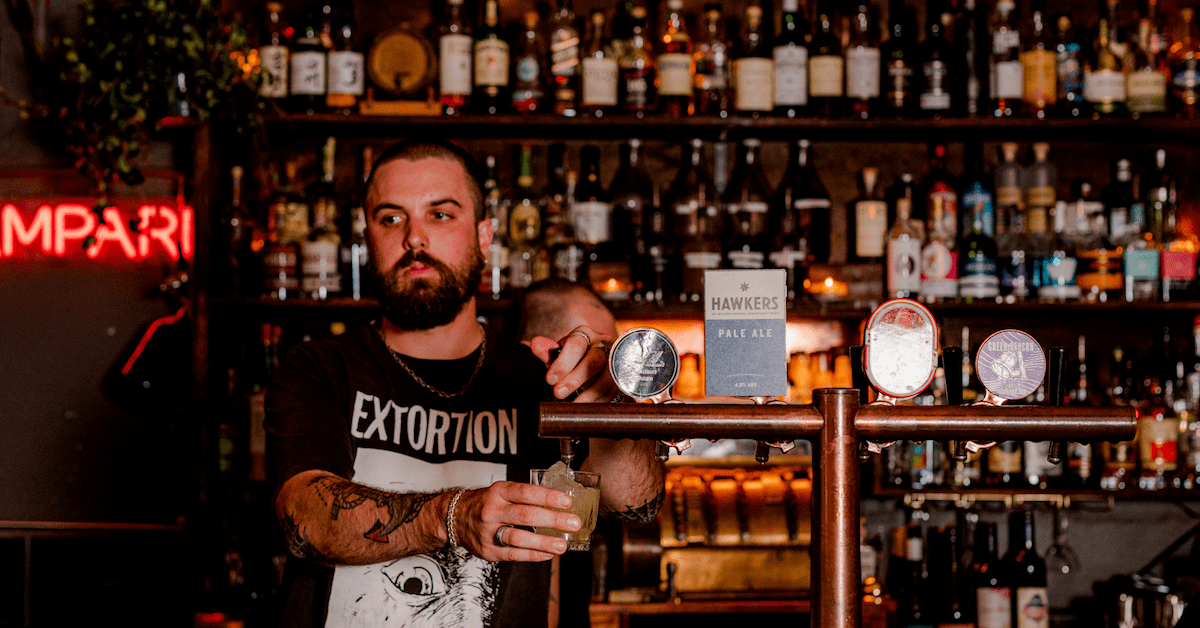 Towards the end of 2021, hospitality venues could finally get a glimpse of light at the end of the covid-tunnel, and many dared to dream of a return to business as usual. High vaccination rates meant lockdowns and restrictions were a thing of the past, and hospo businesses were gearing up for a busy festive and summer season.
However, Covid is an unpredictable beast, and the emergence of Omicron in November signalled disaster for our beloved industry. State governments reinstating restrictions combined with supply chain issues, staff shortages, hesitant customers, and non-existent government support has left many businesses in dire straits.
In a nutshell, the hospitality industry has been cast adrift.
With no official lockdown in place, hospo venues are bleeding, and there's little financial support in place to ease the burden felt by businesses. Until Omicron reaches its peak and case numbers start to fall, hospo owners have been left to fend for themselves in a storm of uncertainty.
Labelled 'Lockdown Lite', the current situation in Australia is having a devastating impact on hospitality businesses across the country, with many business owners claiming they were better off during lockdowns.
But why is Omicron having such a detrimental impact on businesses, and when can we expect a return to normal?
Customer confidence
Since the onset of Omicron, customer confidence has taken a battering. With surging case numbers and no formal lockdown from the government, customers are taking matters into their own hands and imposing restrictions on themselves by avoiding crowded places and unnecessary outings.
Hundreds of thousands of people are contracting Covid each week, and a similar number are isolating as close contacts. Unsurprisingly, consumer spending levels have plummeted, and hospitality businesses are struggling to stay afloat.
ANZ Bank recently released a report which revealed spending in Sydney and Melbourne was at a record low, similar to levels seen at the height of the Delta lockdowns in both cities.
The report also noted a sharp decline in spending in Queensland, Western Australia and South Australia, with spending lower than 2021's out-of-lockdown levels across all three states.
ANZ's report highlights what hospo owners have known for weeks – customer's are fearful and imposing restrictions on themselves until the Omicron wave subsides.
We spoke to Andrew Pearce, the Director and Co-founder of Hello Sarnie, a sandwich shop in Adelaide, about the impact of Omicron and shaky customer confidence.
"Unfortunately, it's hard to understand what the CBD foot traffic is going to look like."
"On Monday we opened as normal because that's all you can do, and we've been trying to adjust the roster and operations as the week's gone by. We've flicked back to survival mode… it's hard to judge the custom and what our customers and regulars are doing."
This sentiment echoes what many in our industry are feeling right now. Plummeting customer confidence is a nightmare for hospitality businesses, who are unsure how many staff to roster, what quantity of ingredients to order, or whether it's even financially viable to open.
Staff shortage
The Australian hospitality industry was already facing a staffing crisis in 2021, which the current Omicron wave has further exasperated.
You only need to take a quick look at your Instagram or Facebook feed to understand the magnitude of the issue – with countless hospo venues posting each day that they're temporarily closing due to staff shortages.
Ryan Butler, General Manager of Lune Crossanterie, says that while their Brisbane venue hasn't felt the full force of Omicron yet, the two Melbourne sites have struggled due to staff uncertainties.
"The Melbourne team, honestly it's been a nightmare for them. We've had to take it day by day about what we can actually do… to see if we can open the stores and prepare products."
"You can't fall back on people picking up an extra shift when there are people out sick or isolating – because there's no one actually available to pick up a shift here and there."
Despite the recently amended definition of close contacts (where individuals only have to isolate if they've been in contact with a positive case for longer than 4 hours, indoors), the increased transmissibility of Omicron means that whole teams of hospitality workers are at risk if a colleague or customer tests positive.
As a result, scores of venues are being forced to close for at least a week as they simply don't have enough staff to open. And, with no government-mandated lockdowns in place, businesses who are forced to close their doors due to staffing issues aren't entitled to any support.
With no revenue coming in and expenses like rent and utilities to pay, hospo venues are losing tens of thousands of dollars a week. Some businesses even estimate that they're losing $100,000 per week due to staff-related closures and reduced foot traffic.
The lack of hospo staff has also led to businesses competing for workers, with some larger restaurants poaching staff with the promise of higher wages. One Melbourne restaurant worker said she's now being paid $10 more per hour than she was two years ago – something smaller venues often can't compete with.
Wes Lambert, chief executive of the Restaurant and Catering Industry Association of Australia, commented on the impact of the staff shortage crisis and skyrocketing wages.
"Whilst we appreciate the competitive wages [for staff]; unfortunately, many businesses just aren't able to address these wage pressures and have no choice but to shut on quiet days or nights."
No government support
As we touched on earlier, there's currently little to no government support available for hospitality businesses. As there haven't been any government-mandated lockdowns, venues aren't eligible for financial support – even if their business has to close due to covid related issues.
As a result, businesses are haemorrhaging money, with many claiming the situation is much worse than when we were in lockdown last year.
The NSW government recently announced new isolation exemptions for critical workers, where they can skip close contact isolation if they test negative to Covid-19 and aren't showing any symptoms. However, these exemptions have not been extended to hospitality staff – putting further pressure on hospo businesses.
Many have called on the NSW government to extend the isolation exemption to hospitality workers in the hopes of easing some of the strain currently felt by businesses across the state. The government, for now, has refused to answer these pleas.
Lack of government support, or relaxing regulations, means many hospitality venues will continue to close their doors for the foreseeable future – and for some, this could be permanent.
Learn more: visit the Australian Government Business website for the latest government support for hospitality businesses across Australia.
What does the future hold?
While Covid-19 is unpredictable, health experts are reassuring the Australian public that we are nearing the peak of Omicron, and cases should start to subside in the next few weeks. However, this doesn't offer much comfort to hospitality businesses that have already suffered through 4-5 weeks of reduced revenue.
If you're not a hospo worker or business owner but are keen to support your favourite hospo businesses through this tough period, there are lots of ways to do so.
If you're uncomfortable with eating out at the moment, buy takeaway directly from the business

Leave a glowing review to help boost their online rankings

Share your experience on social media – snap a pic when you're next at your fave hospo venue, upload to your socials and tag the business

Use your Dine & Discover vouchers – NSW residents were given extra Dine & Discover vouchers that last until June 2022. These vouchers can also be used for takeaway meals.

Buy

hospitality merchandise

and wear it proudly to show support to your fave venues
Subscribe to our fortnightly newsletter for all of your hospitality news, updates, and stories. Just enter your email into the form below to keep yourself in the loop.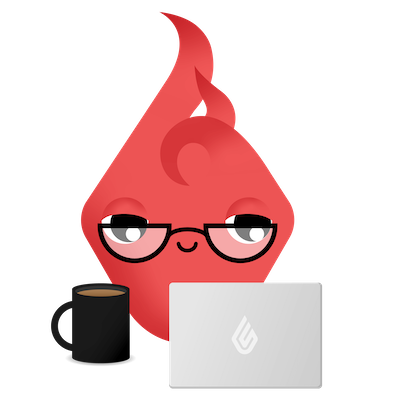 News you care about. Tips you can use.
Everything your business needs to grow, delivered straight to your inbox.