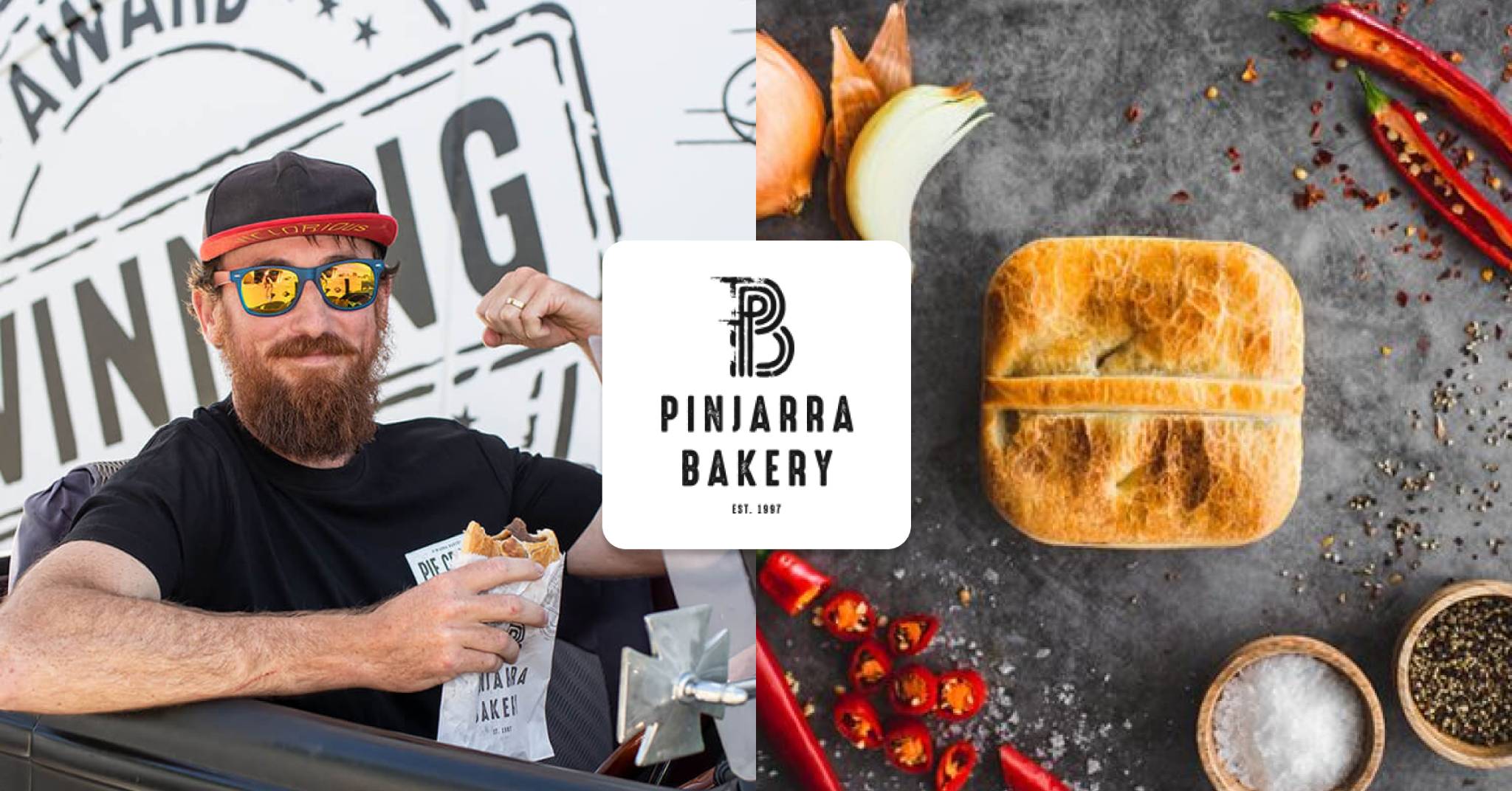 Twenty five years is a long time to be in any business. It's an entire generation's time on this planet.
But 25 years in hospitality? Well, that's the equivalent of multiple lifetimes in any other industry.
To exist for so long in a landscape that changes with the seasons is a staggering achievement which takes not only a Herculean amount of effort, but also the skillset of a master of their trade.
Keeping the customers coming through your doors for such a period of time tells us that what awaits them beyond the threshold is something truly special.
But is there something else beyond Australia's best meat pie that keeps the masses coming back for more?
We sat down with Pinjarra Bakery's own Daniel Pantaleo to discover how a family-run bakery started in a small town outside of Perth blossomed into the institution we know and love today.
This story begins in 1997 in a small town roughly 80 kilometres outside of Perth. Larry Pantaleo decides to use his love of food and his experience with his own fresh food mart business to establish a bakery. Pinjarra Bakery is born.
He has a vision to create one of Australia's best bakeries, and such a vision is difficult to achieve on his own. He needed a helping hand from somebody he could trust: his family.
"We're a family run business, so I'm one of five people in this business and have been involved pretty much since the beginning, twenty five years, in and out over the years, but really full-time in this business the last fifteen years."
The rest of the Pinjarra Bakery team is made up of Pantaleos too. Mum, Narda, handles the administration, and Daniel's siblings Jodie and Paul handle the creative side with Jodie running all of Pinjarra Bakery's marketing and advertising, and Paul conjuring new and interesting fillings for their famous pies.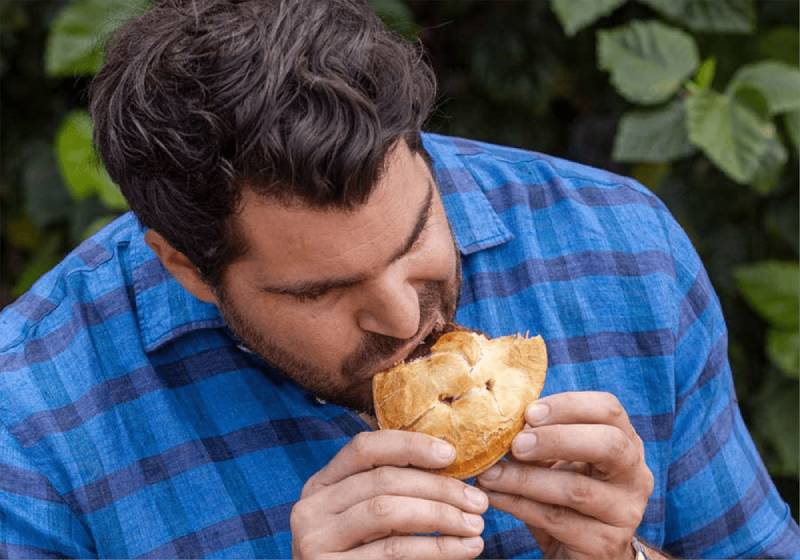 Daniel handles the day-to-day operations to round out what is a quintessential family-run venture.
"I wouldn't have it any other way. There's nothing better than getting to work with your family every day. And look, it's not always rosy, you know, we have our days, as most people do with their families, where they might be clashing for some reason. But I think one of our strongest things we have in our family, and our unit, is we get over things very quickly."
And therein lies a crucial benefit of a family-run operation. That ability to disagree with one another without permanently damaging relationships is a special cog in such a vast machine that it often gets overlooked. But make no mistake, it's dynamics such as this that can keep things moving forwards where other relationships would falter; something key when considering the longevity and maintained success of Pinjarra Bakery.
"Sometimes you say what you've got to say. We all have the same vision and values for our business, and we all want to take it in the same direction. We just figure it out and just keep moving forward."
But being able to keep things ticking from within is only half the battle. To win the war, you must keep things moving forwards on the outside too — you need to keep your customers coming back for more.
This, in essence, is a tricky thing to achieve. Like I said, an award-winning product is a boon for any business to possess, but it can only stretch so far. What do you do when the need arises for an extra push?
Again, the answer comes from within.
"What we do, we create these amazing 'invention' pies. So you think of anything crazy that can go on in a pie. We make lasagna pies…we make all these crazy inventions."
The next step is as crucial as it is savvy because, you see, possessing the talent to create such things means nothing if the people are unaware that their next favourite meal awaits them. They have to be informed and occasionally incentivised to visit. Not an easy task, even with four locations spread across the area south of Perth.
This is where Daniel and his family shine.
"They're not around all the time, so there's only a limited supply until they're gone. We only do them maybe once a month, once every two months to top things, so they're really exclusive. And what we do is, we send out an SMS blast to our loyal customers first, giving them first access to come in and try the product before we release it to the public. We conveniently time the blasts that go out around lunchtime so, you know, people are probably getting hungry at that time of the day and so far the results have been great."
And this isn't the only way Pinjarra Bakery has harnessed their loyalty program to drive sales. There's more than one way to fill a pie.
"We're quite high volume. We get a lot of people through, and we're really amazing at signing people up when it's a little bit quieter, but we always have challenges when we get busy through lunchtime and we have a line out the door, because we're just trying to get customers through. So the fact that now we've got a QR code where customers can do it themselves, it's really great for us. I think it's gonna really lift, and add new people into our system, and really help."
Keen to learn about Pinjarra Bakery & Lightspeed?
Go deeper into how Pinjarra Bakery uses their POS technology to keep the customers lining up out the door and how you can too. Click here to learn more.
But a business with the unwavering ambition of Pinjarra Bakery is never satisfied with its lot in life, and as such is always looking towards the next thing; that missing piece to complete the puzzle, the irony here is that the piece is ever-evolving and always temptingly out of reach.
"As I said, we're a family run unit. So mum and dad, they're kind of coming to the end of their careers, (and) they can, kind of, see the finish line now so there's a bit of succession planning going on. I think they'll always be involved in some capacity, but I think it's more so because they want to, not because they have to, moving forward. And then that'll essentially leave the three kids: myself, a sister and a brother, and we all have slightly different skill sets.

"We've got huge plans in place where we've just fired up our franchise division, which is what I've been working on really hard for the last eighteen months. So moving forward, that's going to be a huge focus for us. We've been doing this a long time, we've got a lot of experience across lots of different fields, and we'd just love to be able to support our franchisees, you know, give them mentorship and support along their business journey. It's the next challenge for us, which we're really looking forward to."
And support them they will, with a new state-of-the-art production facility in the works and a vision for at least twenty new locations, it won't be long until the opportunity to sample Australia's best pies is something more than a loyal and lucky customer base in WA can experience.
Do you want a customer base as informed and incentivised as Pinjarra Bakery's? Learn more about how
Lightspeed Marketing & Loyalty
can keep your customers coming back to your business, time after time.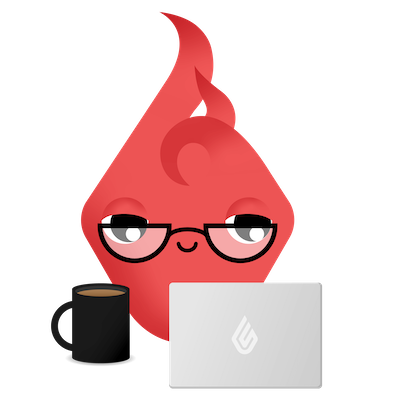 News you care about. Tips you can use.
Everything your business needs to grow, delivered straight to your inbox.