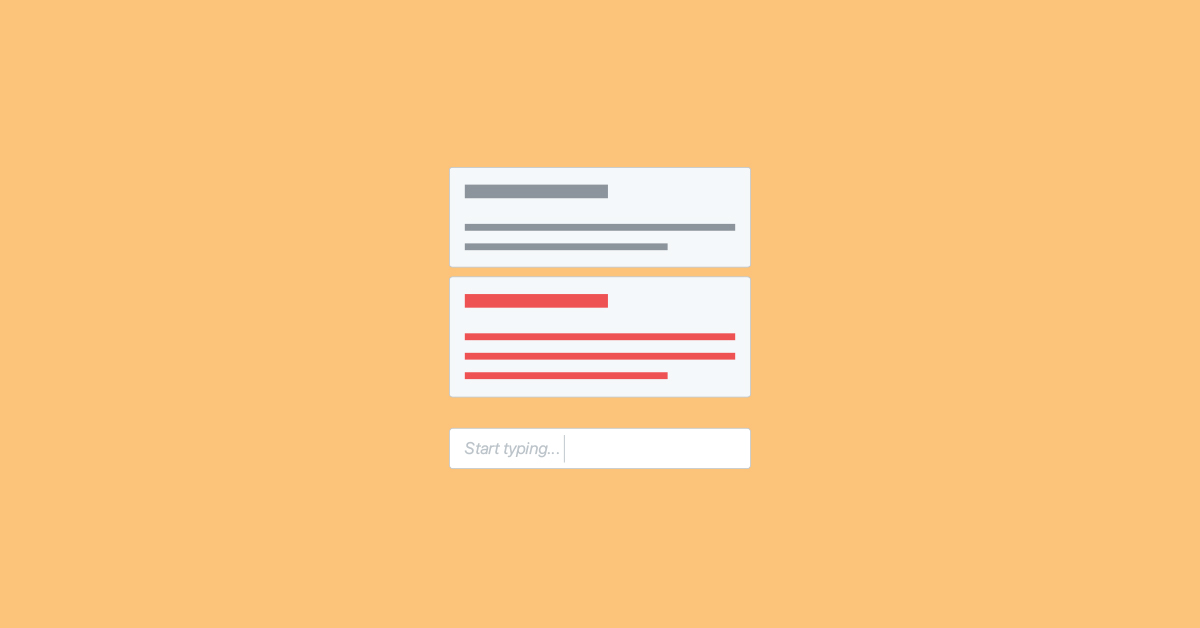 Everyone's a critic.
This adage is especially resonant today as smartphones give diners the ability to publish their thoughts about a restaurant to dozens of reviews sites before settling the check.
While positive reviews can encourage diners to visit a restaurant, bad restaurant reviews can deter customers and affect revenue.
The bad news is that no restaurant is immune to angry customers and less-than-stellar reviews.
The good news? When you have a solid grasp on how to handle bad restaurant reviews, you can turn them into opportunities for growth. ReviewTrackers found that 44.6% of consumers are more likely to visit a business if the owner responds to negative online reviews.
We're here to teach you how to effectively respond to bad restaurant reviews. In this guide you'll learn:
Turn more customers into regulars
It all starts with consistently great customer service. Discover how Lightspeed makes it happen
The impact of customer reviews on restaurants
From Yelp and TripAdvisor to Google and Foursquare, there is no shortage of platforms through which customers can share their opinion of a restaurant.
Reviews aren't just important for your restaurant's image, they can also affect your bottom line. 94% of diners reference online reviews to help them decide where to eat.
With so many restaurants to choose from, diners want to make sure that they'll have a worthwhile experience before committing to one. Smartphones help potential customers to read reviews and make decisions about your restaurant even as they wait for a table.
Ultimately, reviews help customers vet restaurants.
While positive restaurant reviews bring customers in, bad restaurant reviews keep customers away. According to Harvard Business School, a one-star increase in a restaurant's Yelp rating can generate an extra 9% in revenue.
The inverse can also be true. For an industry with slim profit margins, this revenue boost or loss could make or break a restaurant. For a $2 million per year restaurant, a one-star rating decrease can lead to a $180,000 decrease in revenue.
Next time you're wondering why you should spend time reviewing and responding to reviews, remember these numbers and the serious impact they can have on your business financials.
Why you shouldn't ignore bad restaurant reviews
Rule of thumb: Never ignore a review, no matter how negative it is! Potential customers read reviews from past customers and will base their future dining decisions on this.
If a customer leaves a bad review and a representative from the restaurant doesn't respond, then the reviewer has the final say. Potential customers will assume that the problems addressed by the reviewer are ongoing, or that the restaurant doesn't care.
If instead, a manager addresses the concerns left in a review, then potential customers will see that management takes customer feedback seriously and is taking steps to ensure that the mistake or problem highlighted by the reviewer won't happen again.
Remember, customer service doesn't stop at the door!
Let's say that you are hungry for pizza and want to try Pete's Pizza Pit, the new pizza spot in your town. You read a review on their Google My Business profile that says, "there was a hair on my pizza…yuck!" The restaurant didn't respond to the review. As a result, you assume that the staff is careless and doesn't care much about food safety. As a result, you don't visit Pete's Pizza Pit.
However, imagine if you read that same review and it was followed by a good response from management that says, "We are so sorry to hear about this. Food hygiene is of utmost importance to us, which is why we wear hairnets and hats to prevent this from happening. While we will do everything possible to ensure that this never happens again, if it ever does, please alert staff and we'll replace your pizza immediately!" Reading that response, you're more inclined to try Pete's Pizza Pit than if they hadn't responded at all.
A public response to a restaurant review is the opportunity to share your side of the story and show potential customers how you would react if something went wrong during their dining experience. Public responses mean that you're not only speaking to an angry reviewer, but you're also giving people who discover your restaurant online a chance to see what went wrong, how you fixed it and why it won't happen again.
The dos and don'ts of responding to bad restaurant reviews
Responding to bad restaurant reviews is an art form that takes practice to perfect.
Keep these dos and don'ts in mind when writing your response in order to achieve the best possible outcome.
❌ Don't

:

Wait too long to respond to a review
Check review and travel sites, your Facebook and Google My Business profile regularly for new reviews. Respond to reviews within two or three days so that you can recover angry customers before they write off your restaurant completely.
❌
Don't

: R

espond to reviews when you feel angry
Reading a scathing review can hurt, especially when it's about a business you worked hard to create. While you should respond to reviews in a timely manner, feel free to sleep on tricky responses or ask for a second opinion to ensure that they are professional instead of retaliatory.
❌
Don't

: T

ake bad restaurant reviews personally
Many restaurant owners find it difficult to read critiques of their business. If reviews rile you up, delegate responding to bad reviews to someone else on your team. Make sure that the person you choose can be objective and will pass along customer feedback to you.
✅ Do

: T

ake bad restaurant reviews as a learning opportunity
It's easy to be stubborn and want control over your business, but the business won't exist without customers. View reviews as opportunities to collect feedback from customers and implement them to help your business grow.
If you've read several reviews complaining about server Tony, maybe you need to have a chat with him about his approach to customer service. If customers are complaining that dishes are too salty, consider revisiting your recipes.
✅
Do

:

Use proper grammar, punctuation and complete sentences
Just because reviews are written online doesn't mean that you should be informal in your responses. Reviews are a PR opportunity and help you manage your restaurant's reputation, so make sure that your responses reflect your restaurant well.
How to respond to a bad restaurant review
There are six things that you should cover in each of your responses.
Thank the customer (by name) for their business

Highlight something good from the review

Apologise for what went wrong

Explain why the error or problem happened and what you're doing to ensure that the error isn't repeated

Move the situation offline
Invite them back
✅

Do

: Thank reviewers for visiting your restaurant

Out of all of the restaurants in the area, this customer chose to spend their time and money at yours. Show gratitude with a simple, "thanks for dining with us!" Use the reviewer's name to add a personal touch to your response.
✅

Do

: Highlight something positive from the review

Even if the review contains more bad than good, bring attention to something positive the reviewer wrote. This practice reminds the customer that they liked something about their dining experience and flips the narrative for potential customers, who may read the review in a different light.
✅

Do

: Apologise for what went wrong

After the niceties, it's time to get to the nitty-gritty of the problem. Everyone makes mistakes. When you apologise to customers, you come off as humble and receptive to feedback instead of arrogant or vengeful.
✅

Do

: Explain why the mistake or problem highlighted in the review happened

Explain the changes that are being made to ensure the error won't happen again. While the reviewer may not care why something went wrong because it already ruined their experience, this response can give potential customers some clarity.

When you explain why the problem won't happen again, you're showing customers that you take their feedback seriously. The goal of this strategy is to reassure potential customers that they won't encounter a similar problem during their visit because you learned your lesson.
✅
Do

: Move the situation offline
Try to take the conversation offline. In your response, provide the disgruntled customer the contact information for a specific company representative. Doing this demonstrates that you are receptive to feedback and are approachable. It also shows that you take customer service seriously and really want to address the issues that customer mentioned in their comment.
✅
Do

: Invite them back
Once you've addressed all of the above, it's important to invite the customer to back to your establishment so that you can win back their business. Oftentimes, this is followed by a commercial gesture like a discount on their next visit.
These response tactics will increase the chances of potential customers choosing your restaurant despite some poor reviews.
Example of how to respond to a bad restaurant review
Now let's find a real example of a bad restaurant review and put our response tips to practice.
We'll use the guidelines from our dos and don'ts to craft a sample response. Keep in mind that the review in our example is real, but the response is not and was created by us for illustrative purposes.
This is a real 2-star review of Bread Winners Cafe in Dallas from TripAdvisor user th187385: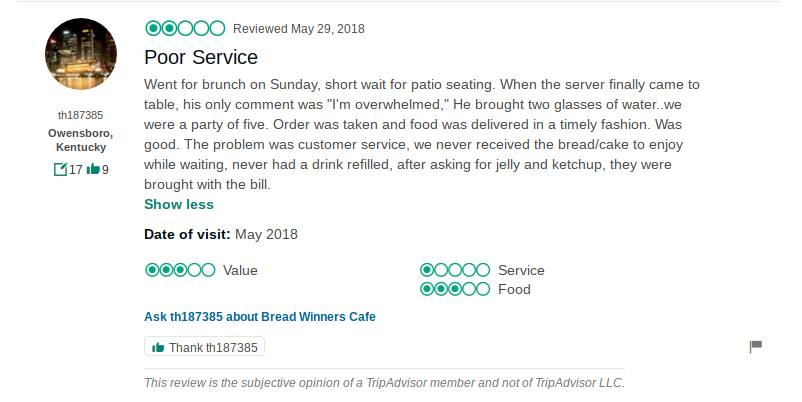 "Went for brunch on Sunday, short wait for patio seating. When the server finally came to table, his only comment was "I'm overwhelmed," He brought two glasses of water..we were a party of five. Order was taken and food was delivered in a timely fashion. Was good. The problem was customer service, we never received the bread/cake to enjoy while waiting, never had a drink refilled, after asking for jelly and ketchup, they were brought with the bill."
Here's an example of a response that applies the guidelines we outlined above:
Hi th187385,
Thanks so much for choosing Bread Winners Cafe. We are glad to hear that you enjoyed our brunch selection. We are sorry to hear that our service didn't live up to your standards or our standards.
Ever since we released our brunch menu, we've been busier than ever. We're in the process of hiring extra staff to help us deliver excellent service all times of the day. We take your experience to heart and if you're open to discussing this further, please call us at (888) XXX-1234 and ask to speak with [insert name], our General Manager to get a discount on your next visit.
We'd greatly appreciate the opportunity to make things right and work toward earning back your business.
Cheers,
Bread Winners Cafe
How to avoid bad restaurant reviews
Unfortunately, you can't get Yelp to delete a bad review, but you can prevent future bad reviews by making sure that your customer service and food are on top-notch.
You can also diminish the effects of a negative review by encouraging happy customers to write good reviews.
How to get more positive reviews
Offer customers a discount or free drink for reviewing your restaurant on Facebook, Google, Yelp, TripAdvisor, etc.

Instruct waiters to ask customers who seemed satisfied with their dining experience to write a review.
The only way to decrease the number of bad restaurant reviews is to offer a meal and the best customer service you can and to do it consistently.
It's not just about making a good first impression, but by following it up with a great service every time a customer visits. That's easier said than done, but there are a few ways to assure your service is consistently positive.
By better preparing your staff to provide the best customer service, the more positive reviews you'll receive. The more positive reviews you have, the less impact your negative reviews will have.
Your guide to responding to bad restaurant reviews
Reviews can be critical to a restaurant's success. It's all about staying on top of both good and bad reviews to avoid losing current customers and to be able to attract new ones. Remember to not take reviews personally, and to see them as a learning opportunity.
Everyone will have an opinion, but when your restaurant's reputation is at stake, it's important to rise above and remember to keep your customers happy and returning.
Now it's time to sit down and get started on reading and replying to your reviews.
Good luck!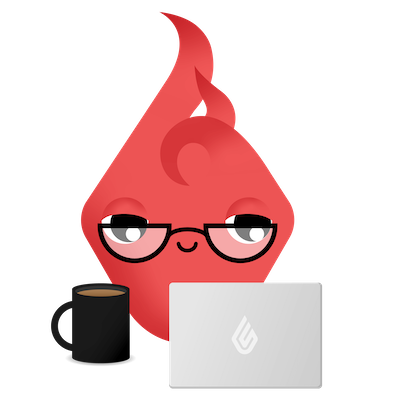 News you care about. Tips you can use.
Everything your business needs to grow, delivered straight to your inbox.