Technology has changed the way we shop forever. When we can buy whatever we want, wherever we are, with the click of a button.
The idea of the retail store's purpose has also changed. While it once existed strictly as a place to transact changes, retail stores have started leveraging experiences to customers rather than products.
As retail looks to reposition how brick-and-mortar stores fit into the customer journey, experience has become a key marker. Shops are looking to give customers things that can't be easily replicated online, and creating tactile, engaging experiences has become top of the list.
What is experiential retail?
The term "experiential retail" gets thrown around a lot, but what does it actually mean? We've defined five things that differentiate experiential retail from traditional retail:
What does experiential retail do differently than traditional retail?
Creates an immersive and shareable experience

Prioritises customer engagement—not sales
Stimulates your customers' senses

Defies customer expectations

Leverages in-store events and services

The store experience addresses consumer needs
Experiential retail is immersive and shareable
Big-name brands like and Roots have invested heavily into creating experiential flagship stores in metropolitan hubs like New York, Boston, and Los Angeles. Why? Because experiential stores offer more than just products, they immerse consumers in a brand, a culture, and showcases what makes it unique.
These stores are highly curated and put an emphasis on shareability. It's not completely out of the ordinary for people to visit these stores just for the Instagram pictures.
Plan organic photo opportunities for customers
User-generated content can be a very cost-effective way of marketing to and engaging with customers. Thoughtful store design that enables (but never begs for) authentic, organic photo opportunities is the key to mastering user-generated in-store content.
Pete Trentacoste, environmental design director at Casper, sheds light on their philosophy and approach to experiential retail:
"We try to make the stores and the space itself beautiful and inspire good looking pictures, but we'll never put a hashtag on the wall," he said. "We're never going to be like: 'Take this picture here.' It just feels a little forced."
Casper's New York experiential store, The Dreamery, is anything but ordinary.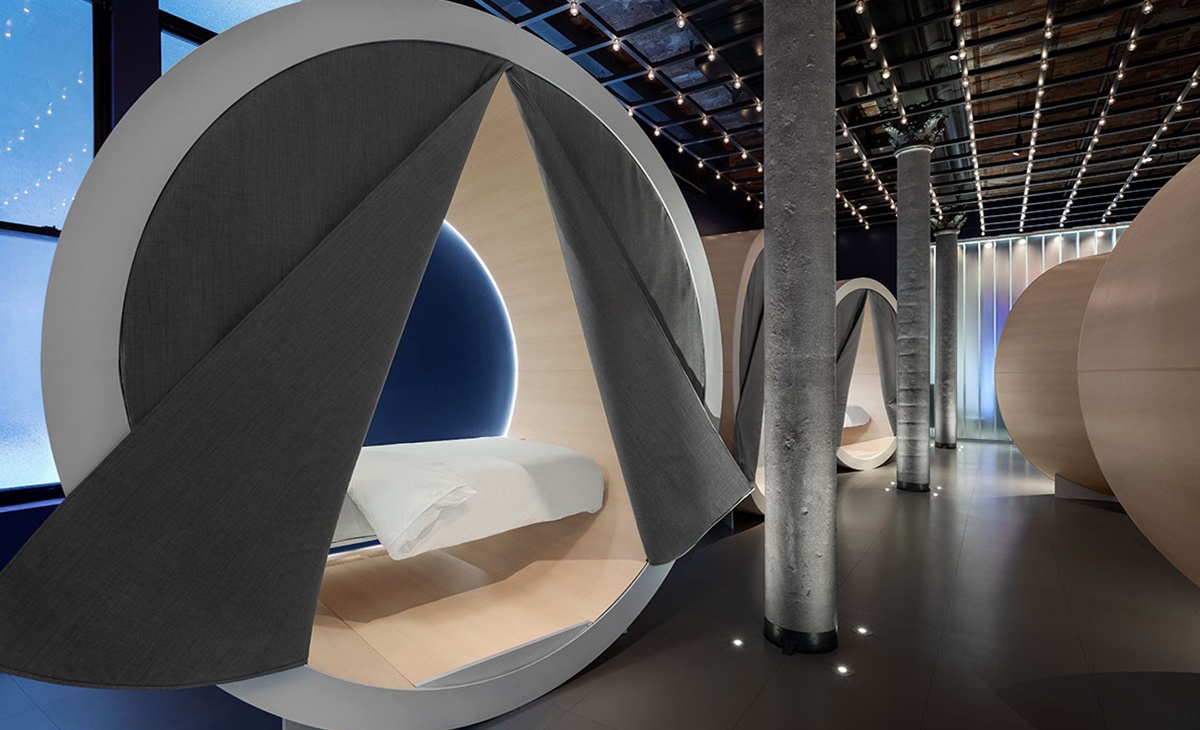 New York is known as the city that never sleeps, which for Casper and health practitioners everywhere, is a problem. Their store experience aims to help more people sleep better while positioning their products as the catalyst for getting better sleep.
Rather than sell their mattresses, customers can pay $25 for 45 minutes in a private sleeping pod. Each pod uses a Casper mattress, sheets, and pillows, along with a fully-equipped bathroom to freshen up after your nap.
Casper aligned their company's mission (help bring great sleep to more people) and product in-store events (rest in unmatched comfort) with their store concept. As their CMO, Jeff Brooks, says, their aim was to create a space that was calming and restful, but also evoked the spirit of the brand.
Experiential retail's priority isn't sales; it's engagement
An experiential retail store's primary focus isn't sales (counterintuitive, we know), it's curating a completely on-brand experience from the moment a customer walks through its doors onwards.
Let's take direct-to-consumer brand Glossier, for example.
The company's customer-centric philosophy can be felt at every customer touchpoint. Their social media features tons of customer-generated content; the products they make are informed by their customer's feedback; their NYC flagship store personifies Glossier's personality: magical.
Ali Weiss, SVP of Marketing for Glossier, says "The retail stores are a calculated, true representation of the Glossier brand and what the experience should be. We definitely take risks, but we analyse how it will impact the consumer experience before we do anything."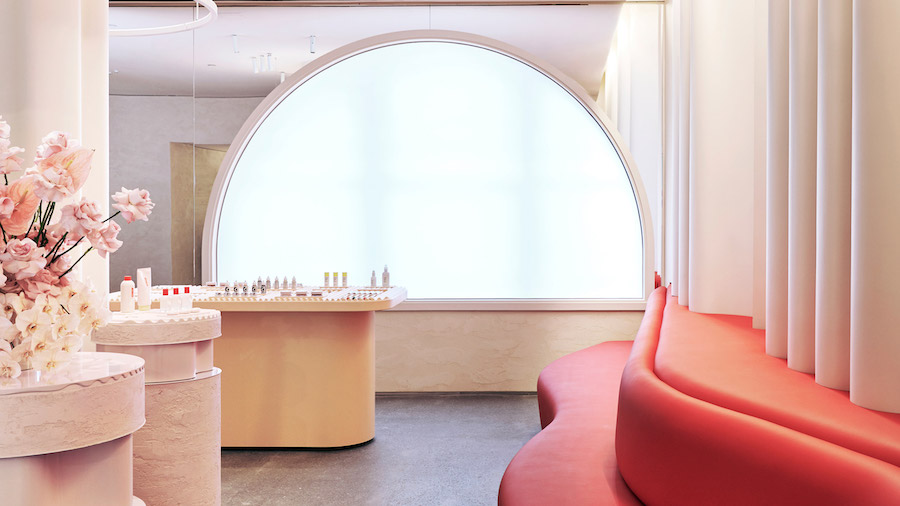 "In our NY flagship store, there is no stationary place for transactions. Our customers come to get lost in an experience, trial and conversation. The showroom editors offer peer-to-peer recommendations. When you're ready to buy, editors check you out on an iPad wherever you may be in the store. The product is then delivered from the sky via a conveyor belt. It's a magical experience."
Their target market, Millennials, are connected online 24/7, yet they still flock to the store and wait in long lines just to get in.
They aren't waiting in line to buy products; they can easily just do that online.
They're waiting in line to experience a brand that actively engages them by including them in their branding and product development.
The key takeaway from Glossier's approach to retail? If you focus on creating an experience that engages with customers (and you sell quality products with friendly, approachable service), the customers will respond incredibly well—with their loyalty and their buying power.
Goodbye cash registers; hello iPad checkouts
With Lightspeed, you can create a completely frictionless customer experience. No checkout lineups, no inventory discrepancies, no stress. Just an awesome retail customer experience.
Experiential retail stimulates your customers' senses
One thing that physical stores do better than any other channel is to engage all five senses. This means they're a great way to forge emotional connections with customers through personalised, engaging experiences.
Why is that important? Well, the Boston Consulting Group found that brands that focus on engagement and personalisation see their revenue increase by 6% to 10%—almost three times faster than brands that don't.
Lush has been doing experiential retail long before it became a buzzword. Its approach is also low-cost with a low barrier to entry. Want to know what that bath bomb looks like? Staff will take one right out of the display and demo it in one of the in-store sinks.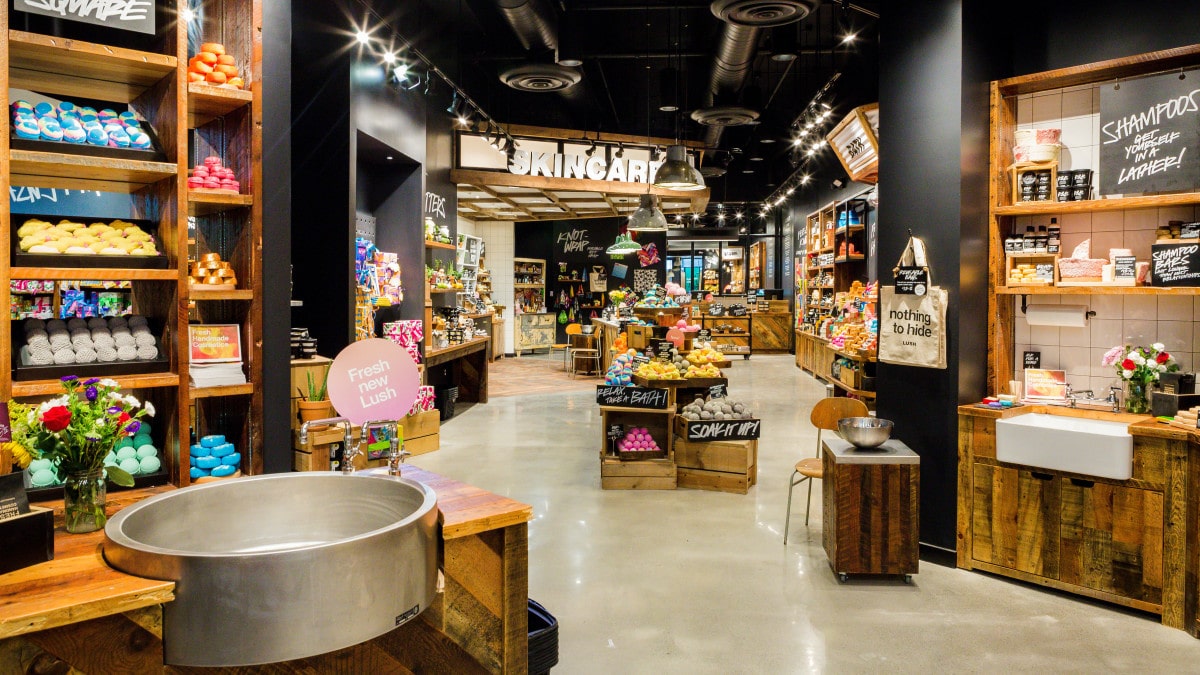 This simple approach means Lush stores are always hives of activity full of colour, smell, and sound. But it's also one of the reasons Lush can charge much more for soap and shampoo than your average pharmacy.
It seems commonplace today, but Apple's tactile approach was ground-breaking at the time. Rather than products having to sit in boxes, customers were invited to explore and touch and fall in love with them. Touching a product can create a symbolic connection between people and products, which intensifies their desire to possess the product. It drives a feeling of ownership, which intensifies the need to make a purchasing decision.
Shopping in a store is no longer driven by necessity, it's driven by a sense of discovery and the excitement of finding and experiencing something new.
In-store experiences that activate a customer's senses lead them to have stronger emotional connections to the brand and its products or services.
Experiential retail defies customer expectations
Over the years, consumers have been hardwired to expect certain things when they shop in a retail store, like products and a cash register.
But the rise of experiential retail has taken those expectations and completely defying them. Brands are opening spaces that are more flexible, like L'Occitane's 555 store in New York, to make it easier to keep things looking fresh.
Meanwhile, other retailers are creating spaces that don't look or function like stores at all.
Take South Korean eyewear brand Gentle Monster. Its stores are designed to look more like art galleries than an optician.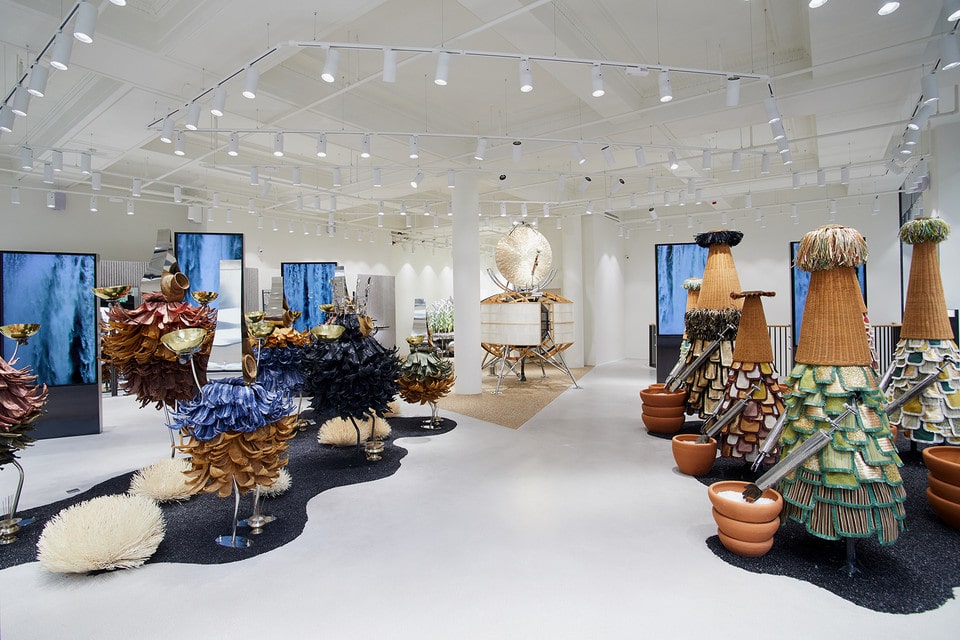 It uses them to bring its brand to life by filling each store with unique sculptures and installations. People may visit the stores purely to take photos or to explore, which in turn introduces them to the brand. Even the smell and soundtrack are different in each location, which makes visiting each store an experience in itself.
Create a curated experience
Shoppable apartments aren't a new trend, but they're a great example of how a store can become more of an experience.
The Line embodies this concept to a tee. Rather than selling fashion, home, and beauty products on shelves, or cramming furniture into a showroom, their carefully-curated spaces are designed to look like real living spaces.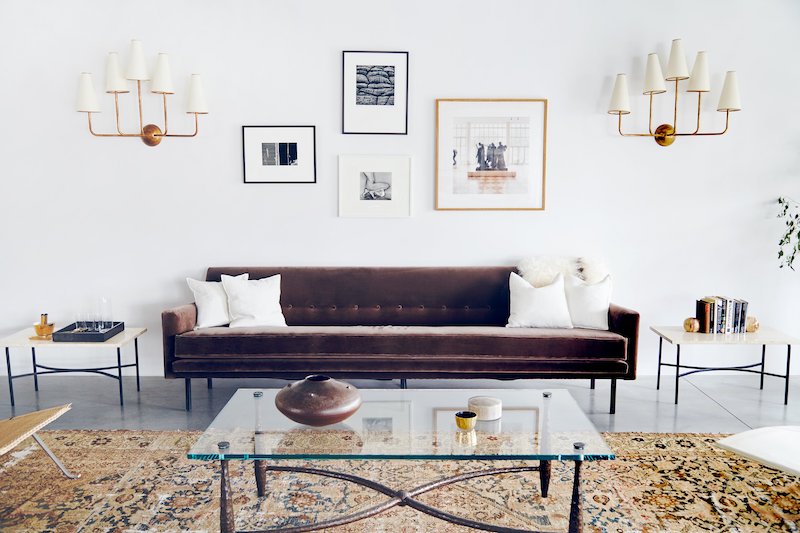 Seeing all their products in context makes it easier for customers to imagine how they could incorporate those products into their lives. Shoppable apartments are also great for inspiration because they often look like dream homes. Customers then want to buy the products to recreate that curated look and feel in their own home.
By breaking away from the conventions of what a 'store' is, brands can offer customers a genuinely engaging experience that inspires them to buy.
Experiential retail leverages in-store events and services
Real-life spaces are great for connection, conversation and idea sharing, which is why in-store events have become a big part of the experiential retail trend. Your retail space is the ideal stage for showcasing what your brand is all about.
In fact, the best events are tied to the brand's identity, such as a bookshop holding author talks or a sports brand having top players show up to sign autographs. They feel like an authentic extension and help to create an ecosystem around a company, rather than an obvious and manufactured attempt to create a connection.
Some stores, like Nike's SoHo flagship store, have built-in event spaces. Its in-store basketball court, soccer trial space, and treadmills let customers try products out in their intended environment while having fun and socialising with people that share similar interests. Customers can also get more personalised advice based on how they move around these areas.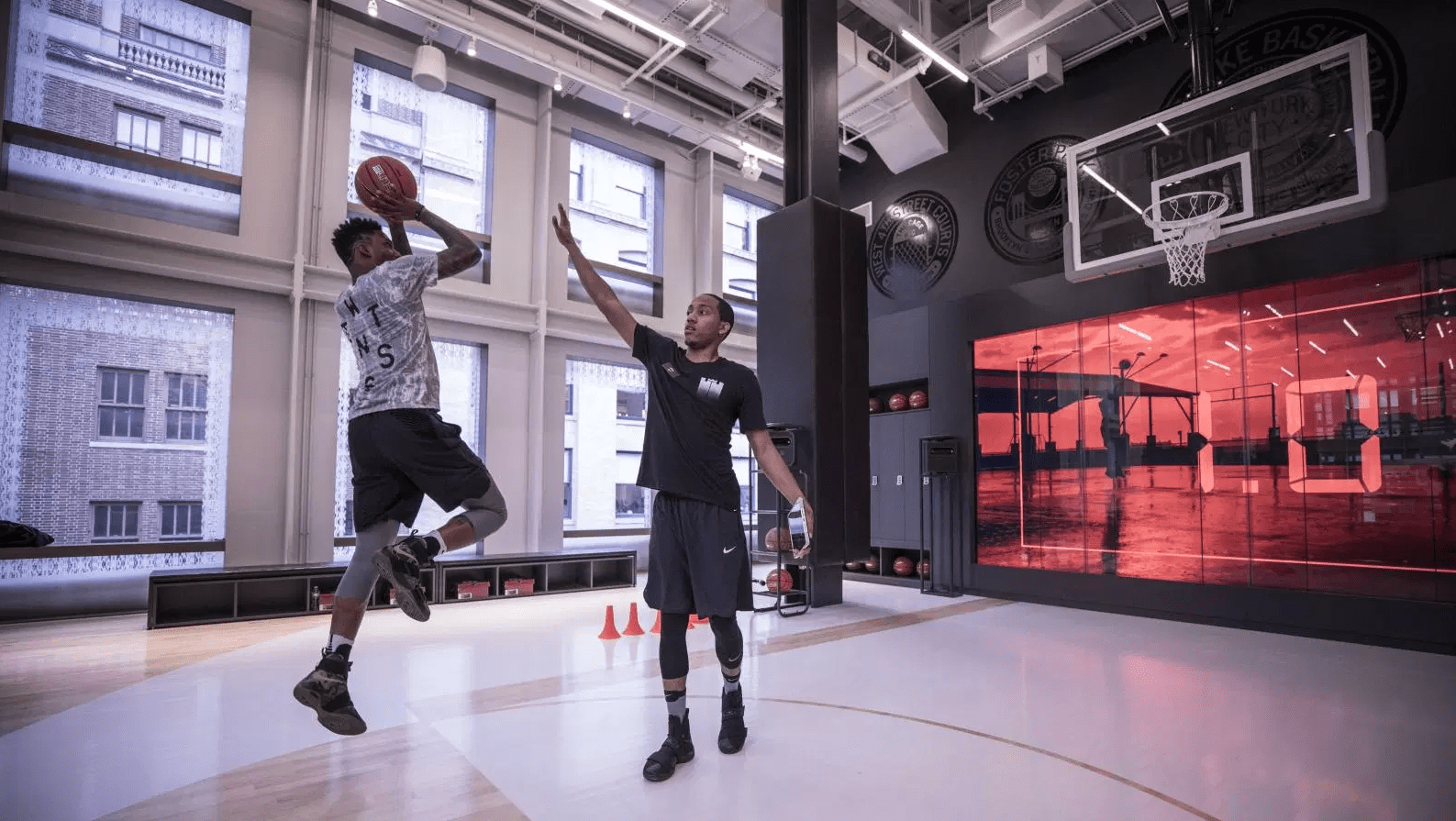 In-store events give customers a reason to visit outside of their normal purchasing habits. They help to create stronger bonds that keep your brand top-of-mind.
Experiential retail addresses consumer needs
Another great way to bring a brand to life is through service. While a lot of experiential retail seems focused on big production pieces, let's not forget that there's another side to experience.
Aside from its 4-star stores, Amazon doesn't have physical stores, but over 100 million shoppers in the United States use it. Why? Because shopping with Amazon is, above all else, quick and convenient. Stores that are convenient and take less of a customer's time will consistently draw customers back long after the Instagrammable displays and photo ops have grown old.
A Forrester report found that 66% of consumers think that a company valuing their time is the most important thing a company can do. This might mean exploring ways to remove the need to the lineup to pay by using modern technology to check customers out on the shop floor. It might mean ordering a product that's no longer in-store and ship it directly to a customer's home address.
Offer customer-centric services
Some brands are exploring offering additional services that serve customers' needs outside of actually making a new purchase. This is important because most of us don't buy something new every day, especially if the product's life cycle is long. In certain product categories, like electronics, there may be quite a long time between purchases.
According to Finder, the average life cycle for a smartphone in the Australia is 3.5 years. So how do companies like Apple adapt? By offering in-store repairs and service at their Genius Bar.
Services mean the relationship doesn't end with the initial sale. These could include personal shopping, tailoring, cleaning, repairs, training and more. Nordstrom has taken this approach with its micro Nordstrom Local spaces, using them as click-and-collect and service hubs, rather than fully-fledged stores.
Adding in complimentary services like a nail salon and a tailoring service makes the experience especially attractive for customers.
Experiences sell
When done right, experiential retail is a great way to engage with customers beyond simply selling them products. It offers brands an opportunity to find ancillary ways to support their community of customers and establish themselves as more than just a product.
If your in-store experience resonates with customers and fulfils their needs beyond your product's unique selling proposition (USP), that's a powerful relationship builder. And customers will spend more money on the brands that succeed in doing so.
Experiences give consumers more reasons to visit your store. If all you can offer them is four walls to pay for something in, then why do they need to leave their house when they could do the same thing online?
Whether it's entertainment, social interaction, discovery, convenience or something else, if you can identify what your brand can offer customers that they can't get elsewhere, you can build an experience around it and separate brick-and-mortar operation from the pack.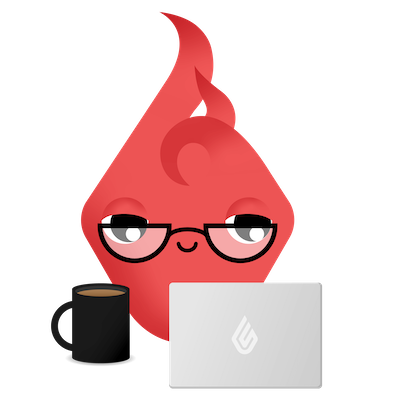 News you care about. Tips you can use.
Everything your business needs to grow, delivered straight to your inbox.