Over the weeks, restrictions have been gradually easing and we can see the changes unfolding before our eyes. There are more people on the streets, in the parks, and as of June 1 in restaurants, cafes, and bars.
We're starting to feel some sense of a return to normality in our society – for consumers at least. For hospo businesses, however, things are far from 'normal.' Each restriction that's lifted is followed by guidelines that weigh down heavy.
June: a big month for hospo
States across the country are easing restrictions in the month of June so venues can open their doors to bigger crowds.
As of June 1, most states will be allowed to welcome more diners than before. There are some restrictions, however. 4 sq metre social distancing still applies and some states (NSW, QLD & VIC) are required by law to collect customer details to assist with COVID-19 tracing.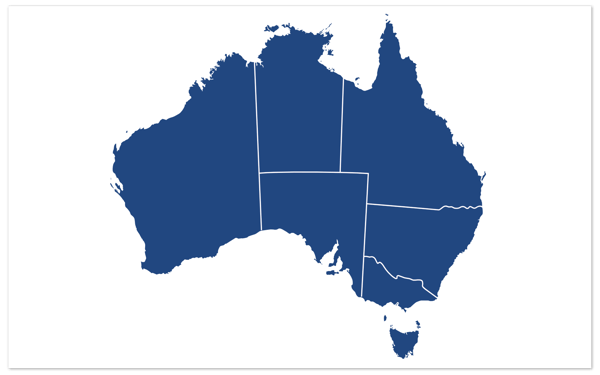 Before we get to that here is a quick breakdown of the restrictions and regulations for the different states across Australia as of 1 June 2020.
New South Wales (NSW):
up to 50 people can dine in at cafes, bistros, and restaurant
pubs, registered clubs and casinos, and cellar doors can also open for dine-in if they serve food
alcohol can only be purchased with food or to takeaway
maximum of 10 people per booking
Victoria (VIC):
up to 20 people can dine in cafes, restaurants, and other hospo businesses (like RSLs and bowling club)
alcohol can only be purchased with meals
*From 21 June 2020, the number of diners allowed will increase to 50
Queensland (QLD):
up to 20 people can dine in cafes, pubs, registered clubs, RSL clubs, and hotels (with a COVID-Safe Checklist)
venues in the outback are allowed up to 50 locals for dining
casinos are allowed to seat diners, but bars and gaming will have to stay closed
*From 10 July, up to 100 people will be allowed to dine in
Tasmania (TAS):
up to 10 diners per dining room in restaurants, cafes, pubs, clubs, hotels, and RSLs
each dining area must have separate waitstaff
alcohol can only be purchased with meals
* From 15 June, the number of diners permitted will increase to 20
* Over 50 diners may be allowed from 13 July
South Australia (SA):
up to 80 people can dine in restaurants, cafes, wineries, pubs, breweries, and bars
diners must be contained in groups of 20 in separate rooms/areas
pubs, wineries, and cellar doors are allowed to serve alcohol without food, but only to seated patrons
Western Australia (WA):
up to 20 people can dine in cafes and restaurants – including pubs, bars, hotels, casinos, clubs
Northern Territory (NT):
activities that take less than two hours are allowed, which includes going to a cafe, sports club, restaurant, or RSL
bars are allowed to open, but alcohol can only be served with a meal
gaming activities are not permitted
* From 5 June, all business will be allowed to reopen as long as they have a COVID-19 plan. The two-hour limit will be lifted.
Australian Capital Territory (ACT):
up to 20 people can dine in restaurants, cafes, and other hospo venues offering seated dining per enclosed space (so if your venue has multiple enclosed spaces, you can have multiple groups of 20 diners)
alcohol can on be purchased with meals
Compulsory contact tracing: NSW, QLD & VIC
While states across the nation are in different stages of the three-stage plan, they all share one common objective: to minimise and control the spread of the virus.
Which brings us to contact tracing in hospo businesses. Where venues are required to collect customer details (like names and phone numbers) of patrons who are dining in their venues. This is now required by law in New South Wales, Queensland, and Victoria.

What is contact tracing?
Contact tracing is used to understand how the virus is spreading in a community and has two main purposes:
determine who a sick person caught an illness from
find out who they've been in contact with while infectious
This is crucial in maintaining control and stopping the spread of COVID-19. Federal and state governments have taken a strong stance on contact tracing after witnessing success in other countries where it has been implemented.
What does this mean for businesses?
This is an added guideline to the 'new norm' along with social distancing measures and new front and back of house SOPs. And like most other guidelines, there are added factors to consider when implementing and complying with these new data requirements.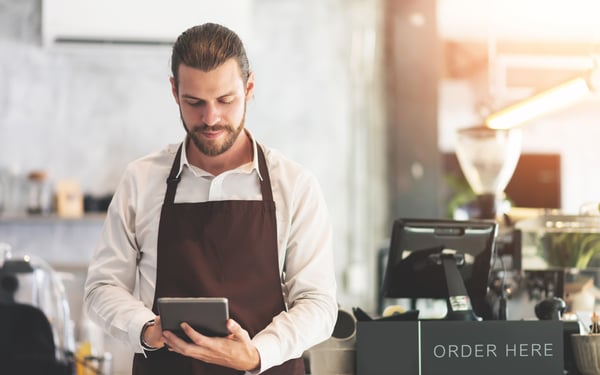 Hefty penalties
The precise penalties for failing to maintain customer details are not yet outlined but there are some stipulations in place. For example, in Victoria, businesses could incur a potential $100,000 fine if they lose the data.
Privacy laws
Privacy laws add another layer into the mix. Where information collected by venues for contact tracing should not be used for marketing purposes (unless the customer chooses to opt-in) or shared externally. This eliminates leveraging several booking systems that venues have been using.
Pen & paper
The traditional pen and paper approach poses its own set of risks. Such as accuracy and safe storage. There is also the concern of contamination due to excessive contact – with the stationary passing through the hands of every single diner that enters your venue.
Lightspeed Safe Check-in: contactless & secure
Lightspeed's Safe Check-in is a free add-on regardless of the plan you're on.
It allows you to easily collect information from your staff, customers, and any other visitors who may enter your venue. It's done safely, securely, with minimal contact, while also maintaining privacy.
How does it work?
There are four simple steps to get started with Lightspeed's Safe Check-in.
Step 1: Safe Check-In will generate a unique QR code per venue in PDF that you can download & print
Step 2: When dine-in customers arrive at your venue, they simply scan the QR code with their smartphone camera to access the contact tracing form
Step 3: Customers then complete and submit the form on their own device which minimises contact with other patrons. All their info is stored by Lightspeed in line with data privacy laws
Step 4: Customers then receive an instant success message that they will show to your staff for verification, and they're ready for dine-in
Contact tracing
In the event that contact tracing is necessary or the authorities request for your dine-in list, simply reach out to Lightspeed Support. We'll share the necessary data in a safe and secure manner in line with government regulations.
Customer data & privacy
We've been managing customer data for years and have a team dedicated to keeping compliant with the required standards.
So your customers' details will not be misused or available to anyone on-site or external. In fact, they'll be deleted after 28 days from our system as per regulation.
Bonus feature
One of the things that the lockdown has reiterated is the importance of digital presence and relationships.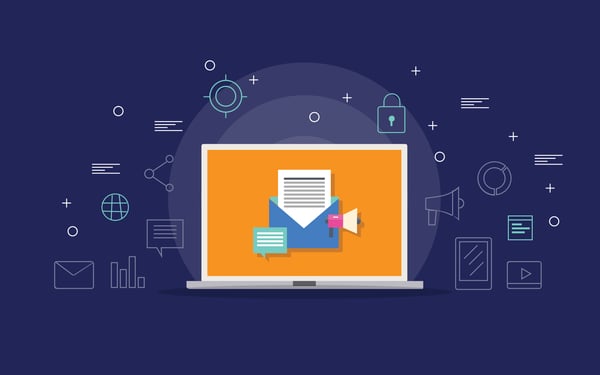 Lightspeed's Safe Check-in also includes a prompt for your customers to share their email address and opt-in for future marketing communications from your business. So you can continue growing that database and building your digital connections.
Next Steps
Lightspeed's Safe Check-in is free for all Lightspeed customers. Simply jump on to the features marketplace in Back-Office and activate this new tool.
Download and print the PDF with the unique QR code for your venue. Ensure that the code is accessible by diners visiting your venue. You can also print several copies and display them around your venue if you have multiple entry points.
Not a Lightspeed Customer?

Get a Lightspeed account at no cost. You can trial any one of our plans, access all your sales data, trends & insights – as well as premium tools to increase profits & reduce costs.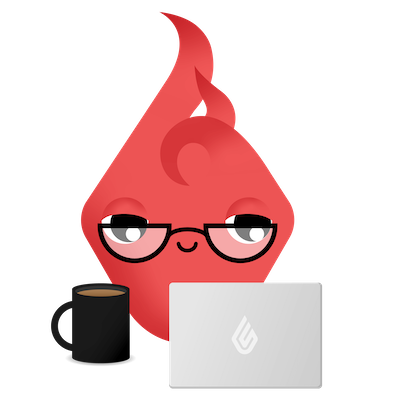 News you care about. Tips you can use.
Everything your business needs to grow, delivered straight to your inbox.