Managing a store inventory can be testing at the best of times. How do you know what and how much to order? How do you keep track of your stock? And all of this while managing your other retail operations and keeping your customers happy?
The challenge is even greater during the holiday season. Retailers often struggle to deal with the increased yet unpredictable demand. More than half of small businesses say that inventory management is their biggest worry for the holiday season. And there's no wonder: retailers lose trillions of dollars every year because of poor inventory management, which can cause costly stock-outs and overages.
So what do retailers need to do to stay on top of their inventory for the busiest retail season of the year? They need to have full control over their holiday inventory at all times – before, during and after the holiday season.

1. Calculate how much stock you need
Demand forecasting is the first step in getting your inventory ready for the holiday shopping crowd. You need to look at your historical sales data and any current trends to predict what will sell during the festive season, how much stock you will need and set your sales targets.
Use your historic sales reports
Start by digging out sales reports from the past few years. By giving you insight into selling trends from previous holiday seasons, they can give you a pretty good idea about what to expect this year. If you use POS software such as Lightspeed Retail, you will be able to retrieve these reports for any date range you want to analyze. The example below shows a report of a clothing store's bestselling products over a period of time in Lightspeed Retail.
Identify your most popular product categories from last year by filtering your reports by category. A hardware store, for example, could filter for 'housewares' or 'electricals'. For deeper insights, identify your bestselling items within these categories. You may learn that your most popular category is driven by a particularly in-demand item. Then use this information to decide which items or item types you need to stock up on this year, and approximately how many you will need.
Find any skewed data
It's also important to identify any external factors that may have influenced your data, such as severe weather, important events (for example, the presidential election or an economic crisis) and competitor activity. If you had a particularly slow period during the holiday season, could it have been caused by a storm, for example? Take these factors into account when analyzing your data so you can set realistic sales targets and get the stock you need for the season ahead.
Look at current trends
To get an idea of how much people will be spending and which item categories may be popular this holiday season, take a look at research into predicted consumer spending. Check out findings from retail research bodies such as the National Retail Federation and NPD Group. The latter predicts that sales will be up across all categories by around 3% compared to last year's estimations, and clothing remains the most popular holiday gift this year:
2. Place your orders early
Once you've forecasted the quantity of stock you're likely to need, we recommend that you order it as early as possible ahead of the holiday season.
First, consumers are starting their holiday shopping earlier than ever before – from as early as October – so you need to be prepared for them when they come. Second, ordering early helps you ensure the stock you need is available when you want it. Don't forget that your competitors will also be ordering items from the same vendors, and on-trend products, in particular, will be in high demand (take Frozen-themed goods for children in 2013 following the film's release in November of the same year, for example). So order ahead of the pack to avoid missing out on popular items.
3. Set up a stock replenishment plan
You should now have a healthy-looking stockroom in time for the festive shopping crowd. But no matter how much research you put into forecasting demand, no estimation is a guarantee.
You need to have a plan in place to ensure you keep enough stock in store to satisfy customer demand. The last thing you want to tell your customers is that you don't have what they want in stock, which may disappoint them and discourage them from shopping at your store in the future.
Set re-order points (ROPs)
When you scan or manually enter your items into your point of sale system, make sure you set a re-order point to ensure that you can easily find out which items need to be replenished during the sales period. This helps you maintain minimum stock levels at all times to avoid stock-outs and losing sales.
Transfer stock between locations
If you have multiple stores, consider transferring stock between them. If you manage several stores using a centralized point of sale system, you get an overview of stock levels across all locations and can easily make transfers between them.
Transferring your stock is less risky than ordering more stock from the vendor. If you order more stock and fail to sell it, you will end up with overstock at the end of the holiday period which you may have trouble shifting. You may be forced to sell it at a discount price during your boxing day sales, if you can sell it at all, and risk negatively impacting your cashflow.
4. Sell your overstock for the right price
Stock that doesn't sell can be very costly to your business for several reasons. Not only do you have money tied up in any unsold items, but you also have to pay for their storage (carrying costs). But no matter how well you forecast demand, it's difficult to completely eliminate overages. So what do you do with any leftover holiday stock that just won't budge?
Before you resort to discounting or donating your seasonal stock, try the following strategies we recommended in an earlier article on inventory management best practices:
You could also market your stock to a wider audience by taking it online and increase your chances of making a sale. You can easily link your in-store system to an online platform with technology like our omnichannel solution and start selling your in-store inventory online in just a few clicks.
5. Turn returns into opportunities
Returns are certainly not on any retailer's Christmas list. First, they're expensive. In 2014, they cost retailers a huge USD $284 billion – that's a 6.2% increase from 2013. Second, they're a hassle. They take up storage space, they often can't be resold, and retailers are left trying to figure out what to do with unwanted stock.
The good news is that there are certain things you can do to minimize their impact on your business.
Put in place a convenient small business returns policy. 90% of US consumers say that a return policy would influence their decision to buy, so the simple fact of not having one could cost you. They may incur some initial time and costs, but they're well worth your while in the long-run.
Ensure you track every item you sell in your point of sale system accurately. This will take the pain out of processing returns as you will be able to locate any items quickly and easily.
Treat returns as an opportunity to strengthen your relationship with the customer. By making returns easy, pleasant and quick, you can create positive experiences for your customer that build trust and encourage them to shop with you again.
The mere thought of managing holiday stock can cause retailers stress, but it doesn't have to be that way. By planning in advance how you will handle your inventory throughout the holiday months, you can have a hassle-free and enjoyable holiday season!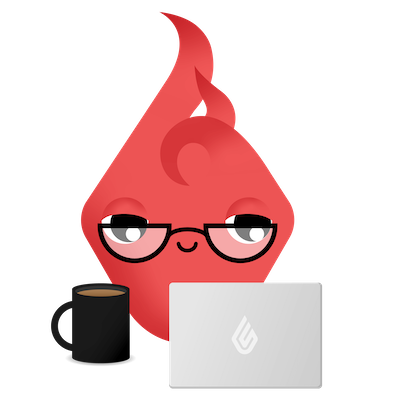 News you care about. Tips you can use.
Everything your business needs to grow, delivered straight to your inbox.