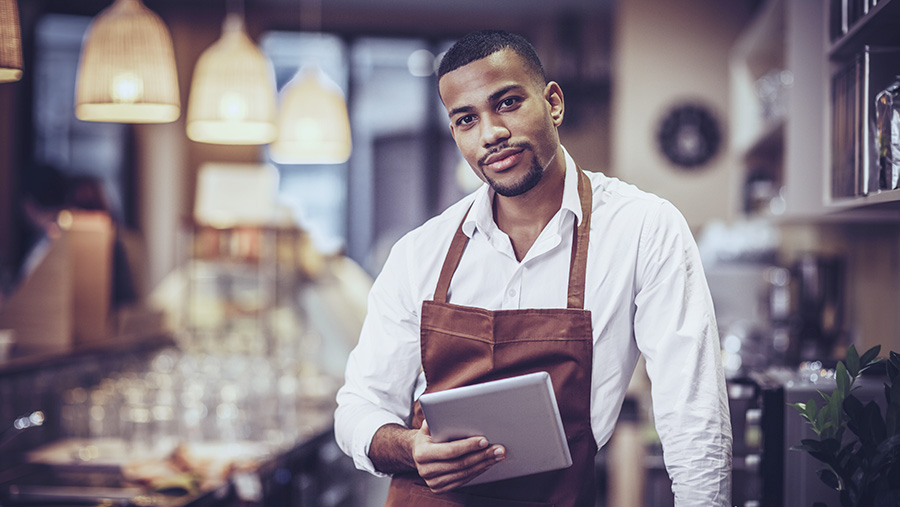 We spoke to Andy Gordon, founder of Tech Pantry, and his enthusiasm – for his two businesses, as well as for working with the folks over at Lightspeed -was contagious. We chatted for about 30 or 40 minutes and covered a variety of topics, ranging from his purchase of the Top Shop cafe to the birth, growth, and guiding philosophy of Tech Pantry, his consulting firm that's responsible for putting Lightspeed in a host of Byron Bay eateries.
It may seem like a weird career segue, from cafe owner to tech consultant, but it doesn't feel that way to Andy. It was more like a natural progression, one that emerged from his early experiences after buying the Top Shop.
For over 50 years, the Top Shop served as a corner store for the residents of Byron Bay and by all accounts it was the destination if you wanted a pack of smokes or an order of chips (aka fries, if you speak American English). When Andy Gordon bought the place seven years ago, modernisation was his number one priority.
"The first thing we did was rip out that wall of cigarettes," he said. And though chips are still on the menu, they're also serving up super-healthy Australian brekkies with ingredients like quinoa, açaí, and chia seeds to go along with their granola and cold-pressed juices.
The next step in bringing the place into the 21st century was getting rid of the shop's ancient cash register and replacing it with something more current–and by current, I mean an electrical current. The register was that old.
When iPads were released in 2010, Andy saw their potential for business applications and figured it was a matter of time before some smart programmer-types developed a POS for this new platform. And he was right: by 2011, he'd gotten an iPad and tried out a promising-looking point of sale app. However, problems surfaced when any suggestions Andy had for its developers were roundly ignored. There were no community forums on their support microsite, either, because there wasn't a support microsite. With no documentation, no community of folks trying to figure it out together, and no evidence that the company gave much of a damn about the end-user once they'd signed on, it was only a matter of time before a guy in the hospitality industry had enough. The search for Top Shop's next POS began anew.
Lightspeed, Top Shop and Tech Pantry
While all this was going on at the increasingly popular Top Shop, another software company called (can you guess?) Lightspeed released their own mobile POS, one that was designed specifically for the hospitality industry. You've probably figured out that this worked out well for the Top Shop, but again: the software is only part of the equation.
What Andy really liked was the responsiveness of the folks at Lightspeed to hear his suggestions and take his constructive criticisms seriously.
"It doesn't matter how out there or useless my suggestions might be. They will seriously consider every single one of them before telling me No," he said with a laugh.
The reason he can laugh about that is there have been plenty of his suggestions they've said Yes to, so he knows he's being heard. Meanwhile, many of his Byron Bay friends and colleagues were curious about what he was up to with his POS, and Andy found that he was becoming a kind of evangelist for Lightspeed. It was from these experiences – Lightspeed customer on one hand, Lightspeed advisor on the other – that Tech Pantry was born. See? A natural progression.
Right now, Tech Pantry's core service is what Andy calls a "boots-on-the-ground, hospitality-centric approach" to software consulting. That is, the software is a piece of the solution–it isn't the solution.
Sure, a barista station might end up with an iPad mounted off the counter running Lightspeed Bump screen. But a full solution may well include moving the reserve mugs to the opposite side of the espresso machine. There's more to efficiency than good hardware and software, and with the Top Shop acting as a Tech Pantry test kitchen, clients get a more holistic approach to their needs than your average reseller is able to offer.
These full service engagements walk customers through the process of doing things right the first time: Tech Pantry observes their operational flow, from order to prep to serving to payment, and then designs and installs a custom solution complete with training and support. Of course, not every cafe or coffee shop is going to need such attention to detail, which is why Tech Pantry's now offering a Lite version of their more intensive services, a more DIY approach for clients. They'll be able to purchase hardware, customise their software – Lightspeed and any add-ons – and receive 60 days of support, including a one hour introductory phone session that will serve as a kind of tour to the software. After that, customers can choose to continue to pay a monthly support fee for access to Tech Pantry expertise, or go on their merry ways knowing they've got a resource there if they need it later.
Even with Tech Pantry Lite, the hospitality-centric vision of their services remains unchanged. But there's also the simple notion of hospitality afforded to tech clients, much like Top Shop's diners feel as they're welcomed with smiles and good food. Because just as Andy Gordon appreciates the two-way communication he has with the Lightspeed team, his clients enjoy the same kind of dialogue with him and his team. And they've all started an ongoing conversation that's beginning to spread throughout the area.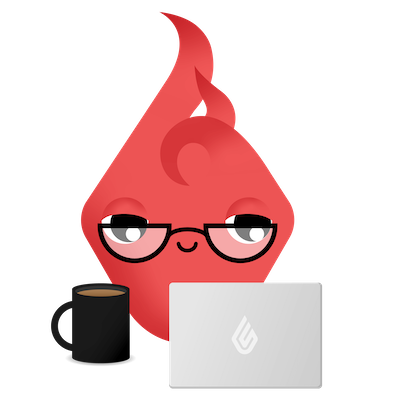 News you care about. Tips you can use.
Everything your business needs to grow, delivered straight to your inbox.