We sat down with Karen Lott to discuss what drove her ambition to start Sprout Eden and why building connected communities is so important.
There's no doubt that the concepts of sustainability and supporting local producers and businesses is pretty trendy, right now. It's pretty hard to be in hospitality these days without demonstrating some kind of focus on using ingredients responsibly and/or incorporating 'local' products into your business's day to day.
Before it was trendy, Karen Lott, founder of Sprout Eden cafe, was pioneering the local food movement in the small town of Eden in NSW, and cultivating a community of producers and customers that has well and truly stood the test of time.
Have you always been an Eden local?
Karen: No, I grew up in England and emigrated to Australia in my late teens.
Did you always work in hospitality?
Karen: Yes, I was always in hospitality. I worked as a flight attendant at Qantas for 23 years, so the customer focus that comes with this type of hospitality position was something that is a huge part of my skill set.
How did Spout Eden come about?
Karen: I left Qantas in 2009 and was living on a property in Nethercote. I'd been sick for a few years and needed to find a way back into life. We knew lots of people who were growing things and it occurred to me that there needed to be a community of people sharing their amazing produce. So I set about creating one.
The idea actually started in the form a of local produce market in Nethercote, which was started as a way of showcasing the abundant local produce from the region and making it accessible to locals. It wasn't until I spotted an empty cafe in Eden in 2012, that I had the idea to push the concept further than the markets – I wanted to create something permanent that would be a natural extension of the market and that could inject some life back into Eden, which was a dying town at the time. So I decided to open a cafe!
How did you get the business off the ground?
Karen: With a lot of difficulty! (Laughs). I knew absolutely nothing about running a business, and I had to deal with a lot of naysayers telling me it wouldn't work, but I figured my hospitality background, combined with my relationships with producers and growers would see me through. It was a baptism by fire, but I learnt so much along the way and we got there in the end.
It must have been a challenge bringing such a new concept into a town like Eden.
Karen: It was in many ways, but somewhere along the way I realised my way is to create events and spaces that bring people together. I'm not driven by money like a lot of the traditional markers of success, but I love the challenge of building a community of people that work together and Sprout Eden was the perfect opportunity to do this in a more consistent way.
What makes Sprout Eden different?
Karen: I think it's just that its primary purpose is about creating a space to bring people together to connect. It's a traditional cafe in lots of ways, but at its core, it's very much about sustainability and supporting the local community. The majority of the fruit and veg we serve comes from local gardeners who pass on their excess, as part of our Grow for Eden concept. A lot of these growers are retirees and it gives them a sense of purpose and connection, as well as an income that they wouldn't have otherwise.
Our chef, Elaine, embraces whatever comes in from the growers, so our menu is constantly evolving to incorporate fresh ingredients we've received that week. We also try to set a good example with our waste and are focused on incorporating a closed-loop system where everything gets used, including scraps, in one way or another.
How do you juggle it all?
Karen: I couldn't do any of it without the support of my team. Our amazing main chef, Elaine O'Rourke is responsible for everything that goes on in the kitchen and I'm so thankful our paths crossed. Elaine offered to come and help me when I was just starting out – I suspect she could see I needed all the help I could get! – and has stayed on for six years. She takes the lead on the menu and running the kitchen and has the support of a couple of assistant chefs when it's busier.
All of our team are trained in all areas of the cafe, so that everyone can pitch in and lend a hand where it's needed most.
What's next for Sprout?
Karen: We recently launched a new initiative called New Shoots, which is where we bring together local growers and established local businesses to really amplify the connection between local food producers of all types and creating an event that celebrates all the great work they do and so everyone can get to know one another. This was the first event, but one I hope to continue long into the future.
Apart from that, we're just continuing with the cafe and focusing on making it the best it can be. There's a new cruise ship port being built at the moment, so we hope to see an injection of fresh tourism into the town, which is very exciting.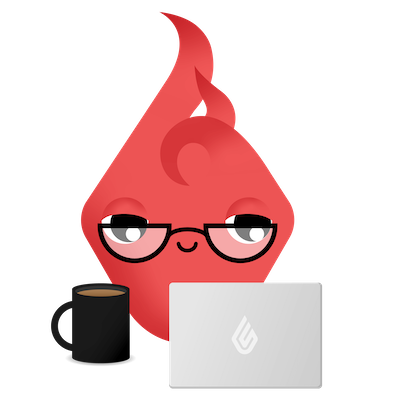 News you care about. Tips you can use.
Everything your business needs to grow, delivered straight to your inbox.