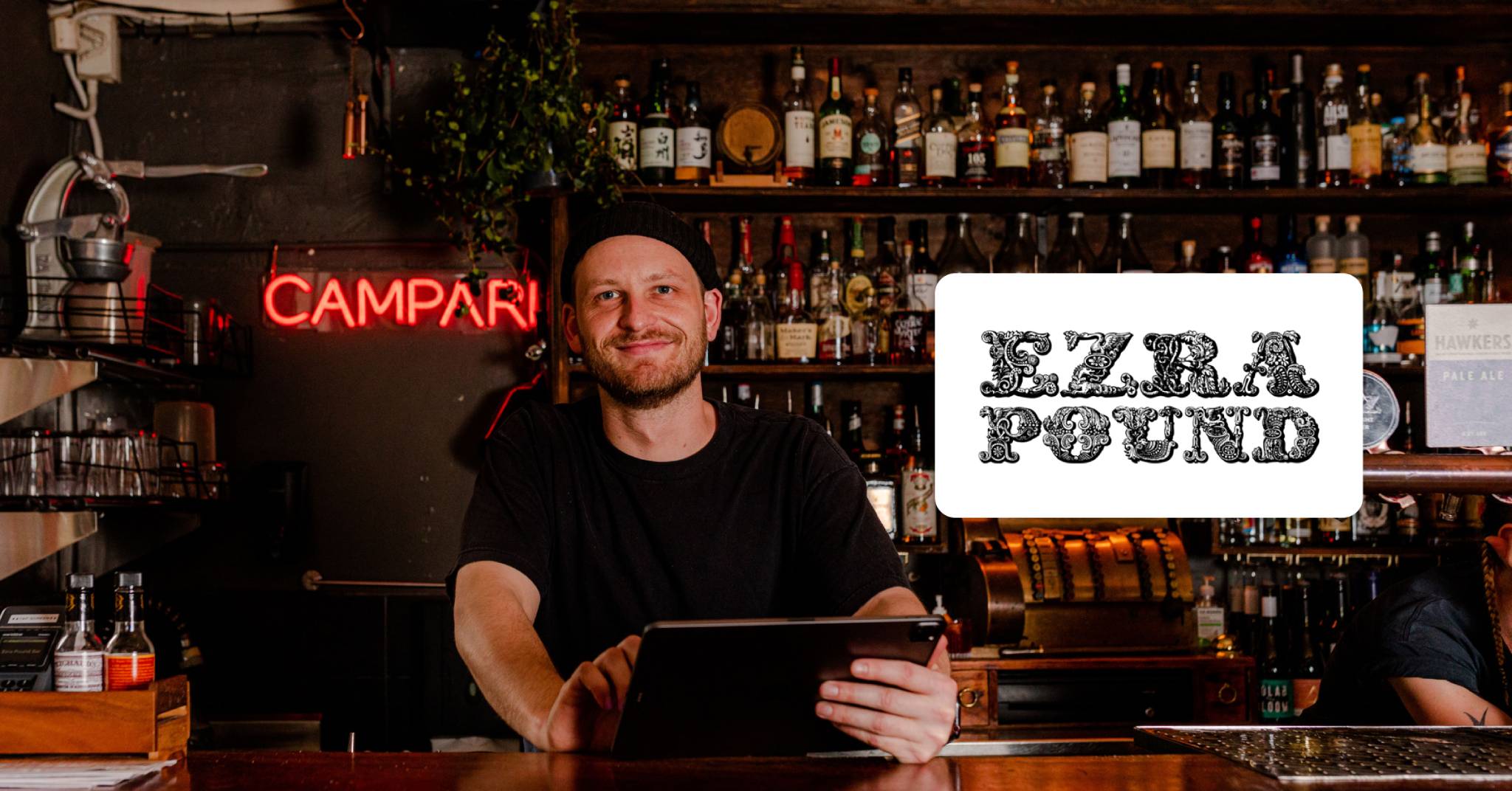 If you're a person who, like me, prefers to relax in a place that's hidden away from the chaos of the surrounding world, then there's not really many better places to go than Ezra Pound.
Indeed, so hard is it to find that you could walk past it again, and again, and still not know that you had. But if you do succeed in finding it, prepare for something truly special beyond its humble iron gates, because Ezra Pound isn't just any small bar; it's an entire world, waiting for you to arrive.
Born out of a desire to recreate the small bars of Melbourne, tucked away down darkened laneways, the Ezra Pound team began creating just that, with a very heavy nod towards the speakeasies of the prohibition era thrown in to compliment its secluded settings.
We caught up with Owner/Operator, Braeden La Marr, to talk about Ezra Pound's beginnings, and the journey it has taken in the years since.
Learn more about how Ezra Pound uses Lightspeed to power their business
"So, Ezra was established in 2009, it was one of the first small bars in Perth. The vision to do a laneway-style bar that was reminiscent of what was going on in Melbourne at the time, and bring that culture over here to Perth. The original owners wanted (it) to be focused on the prohibition era, to tell that story."
Stepping inside of Ezra Pound, you begin to realise they have captured such a vision masterfully. Sitting in the shadows of Perth's CBD, it's a world away from its surroundings. From its hidden entrance, to the exposed brick walls, through its uneven archways, and every inch lit in a warm, inviting glow, it's a journey that feels like decades travelled, but in only a few steps.
And with such a finely-focussed vision, naming the place would always be important. Beyond the desire for something that sounds good to the ear, and rolls off the tongue well, it needed to fit the space. In short, any old name wouldn't do, it had to be special, it had to mean something and have a connection to the space. Thankfully, this was something the team achieved.
"The name Ezra Pound was picked because he was a poet that was quite active during that period in his art and political works."
And a quick skim through some of his poems reveals the themes of honesty, growth for the better, and a person in tune with their times. All crucial components in endearing yourself to those around you.
You could be forgiven for thinking that such a place would cater to the fortunate few who held the knowledge of where it was, or knew some kind of secret password required to gain entrance.
You would be wrong.
"(We) wanted to open a venue that would be for anyone: less of a suits-vibe small bar. It's a bar for everyone, from every generation, which is, kind of, special over the last ten or twelve years."
And he's not wrong.
Oftentimes a stranger can feel inadvertently out of place when they step into a spot as crafted and as reputable as Ezra Pound, such is the unwarranted stigma that comes with places known for valuing their craft so highly.
Not so here. Even Braeden was a relative newcomer to the industry before joining the team at Ezra Pound.
"I did an arts degree, (and) I got into hospitality because painting doesn't pay you money, and worked my way through, and found myself in Ezra…I've been there for ten years, and (I) bought into it five years ago, and have been running it ever since."
This could explain how Ezra Pound has become known as a bar for the everyman, where suits can mingle, shoulder to shoulder with creatives, blue-collars, or just about any demographic you can think of, particularly fellow hospitality workers.
"It's been a cultural institution. We've won heaps of bar awards (and) we're pretty involved in the bartending community; we're kind of the bartender's bar in Northridge."
This isn't an easy thing to become, far from it. And that's because whilst bartenders are overwhelmingly kind to their fellow peers, they need more than a friendly face behind the bar to keep them coming back for more. Luckily, this is exactly what the team at Ezra Pound provides.
They have cultivated and curated a drinks program that pushes the envelope on what a bar can offer, favouring a hand-made approach with a nod to sustainability that yields something uniquely theirs, and as such, something exciting and interesting.
"We put a lot of effort into our drinks program at Ezra, We do a lot of brewing, fermenting, clarifying and infusing with lots of different spirits & fresh produce, which are used as base ingredients in all of our original cocktails.

Sustainability is really important to us, so using a wide range of techniques allows us to be savvy with our waste.

We've been making Tepache for years (a fermented beverage made from the peel and the rind of pineapples originating in South America) and we always try to fit it into our cocktail list. With this process, we use 100% of our pineapples, by dehydrating the fruit, fermenting the rind, and using the fronds as a garnish.

We also make our own batch-brew Dark & Stormy, using fresh cold pressed ginger, citrus & yeast, bottled with spiced rum. This one has been on our menu for a few years, and I haven't seen anything like it anywhere else."
But with such an approach to creating everything in-house comes a certain risk. After all, these components aren't just something you can order in when stock runs low. Precautions must be made to ensure consistency, and it's those precautions that give us a glimpse into the culture of Ezra Pound and why it's not only important to the product, but important to their entire business.
"Pre-batching is a huge component of our program. Some of our original cocktails can get pretty complicated, and the ingredients themselves can take a few days to prep. All of our original creations are pre-combined in some way or another, but every staff member is involved in the batching process, so they know exactly what goes into our drinks. Pre-batching saves us, and our customers heaps of time, whilst still delivering complex & consistent drinks."
This education-based way of operating goes some way to explain how they've embedded themselves in the hearts of the local hospitality industry, not only training their team in the 'how', but also the 'why' makes for a better bartender and gives them a sense of ownership and accomplishment.
But it's not just bartenders that Ezra Pound caters for. Touching back on their appeal to the local community as a whole, it seems there's not a single inch of this venue that wasn't designed without a purpose.
"The venue itself is part of the drinks program, providing a relaxed atmosphere where people can listen to their senses. We try to focus on Visual, Auditory, Olfactory, Gustatory impressions, matching the atmosphere to the season we've designed the menu for, we want to bring you into that space."
And it's this attention to detail, and level of care that will surely keep the masses flooding into this hidden oasis in the shadows of the Perth CBD, no matter which walk of life they hail from.
If reading about hospitality is your thing, subscribe to our blog to receive stories like this one and everything else you need to know about hospitality. Enter your email in the box below to subscribe today.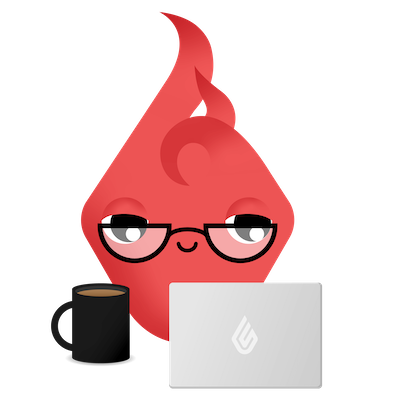 News you care about. Tips you can use.
Everything your business needs to grow, delivered straight to your inbox.