Bluebonnet Barbecue
Keeping it simple: how easy-to-use tech empowers Bluebonnet Barbecue to run their business
Named after the state flower of Texas, Bluebonnet Barbecue specialises in Texas-style smoked BBQ meats and offers an extensive collection of over 100 Ryes, Bourbons and American Whiskeys, as well as craft beers and wines. Starting life as a pop-up in 2013, Bluebonnet Barbecue has experienced huge success, evolving into a food truck and then a permanent site, offering the people of Melbourne delicious, authentic Texas Barbecue.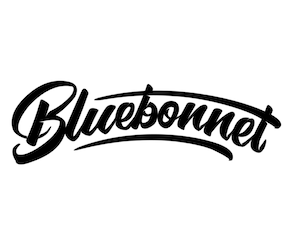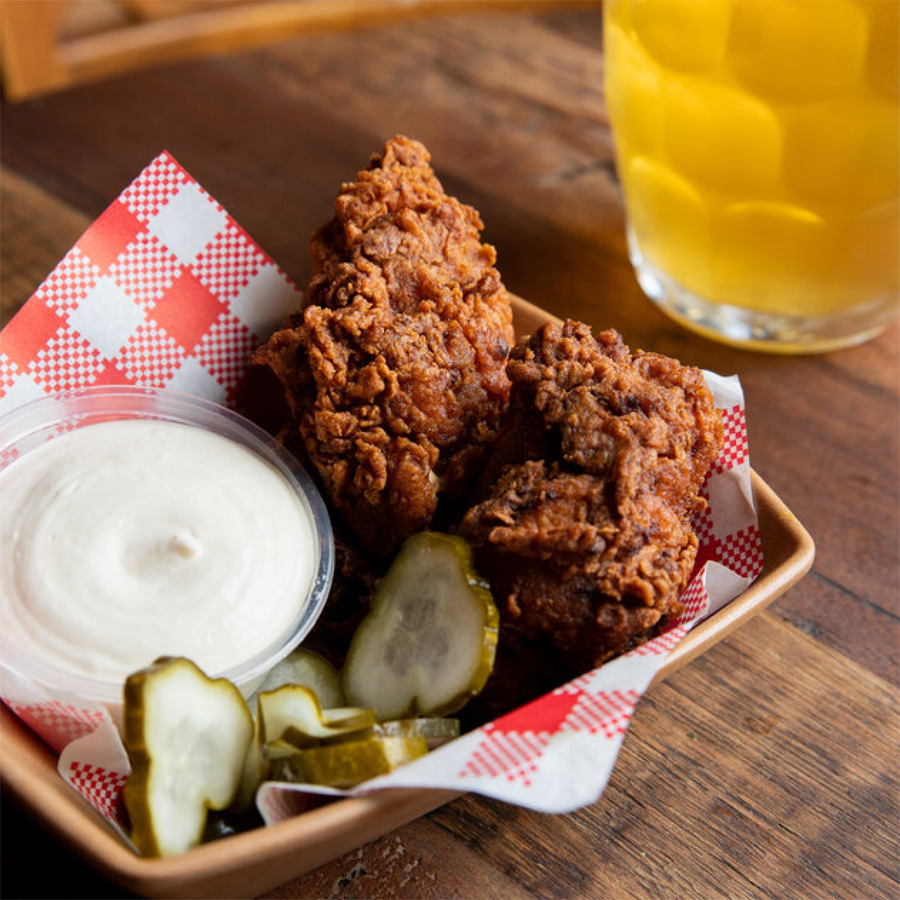 Locations
Brunswick East, Melbourne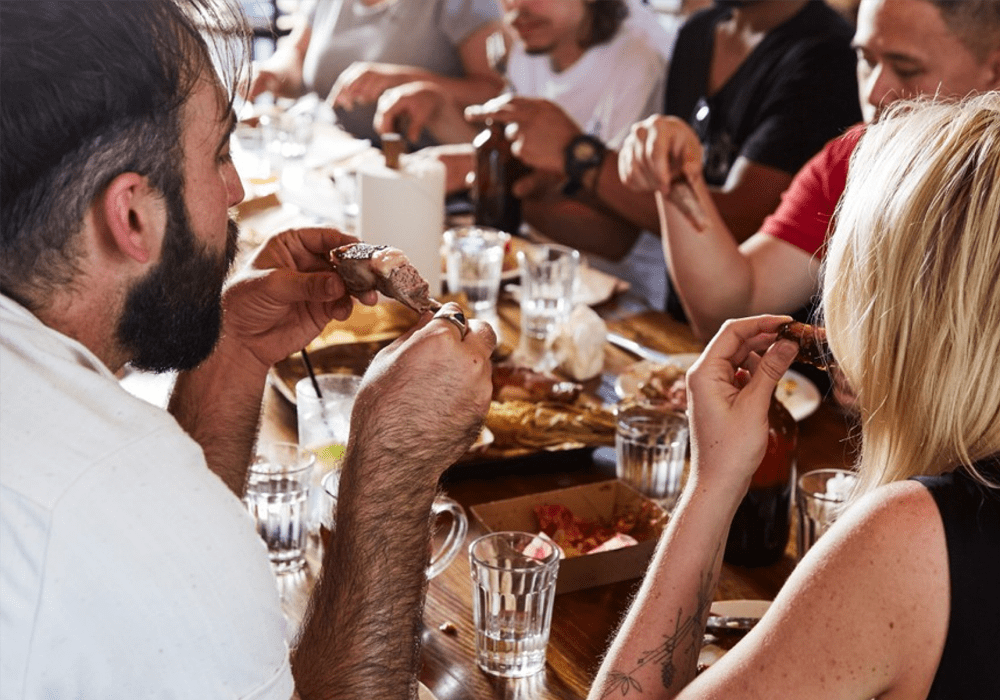 Bluebonnet Barbecue + Lightspeed
With a busy venue and an evolving menu, Bluebonnet Barbecue needed a POS system that could simplify its operations and boost efficiency, while also offering flexible ordering and payment options for its customers. Lightspeed's powerful POS platform, multi-channel ordering options and open-source integration capability ensure that Bluebonnet Barbecue has access to all the tools they need to run and grow their business.

We spoke to Mikey, Restaurant Manager at Bluebonnet Barbecue, who walked us through his experience with Lightspeed.

At a glance
Lightspeed offers Bluebonnet Barbecue a simple yet powerful POS platform that's easy to use, streamlines operations and boosts efficiency.
Boost efficiency with an intuitive, easy to use system
Quick and easy to learn so staff can operate as normal
Seamless, accurate embedded payments - a better experience for staff and customers
Flexible ordering options - from table service to QR ordering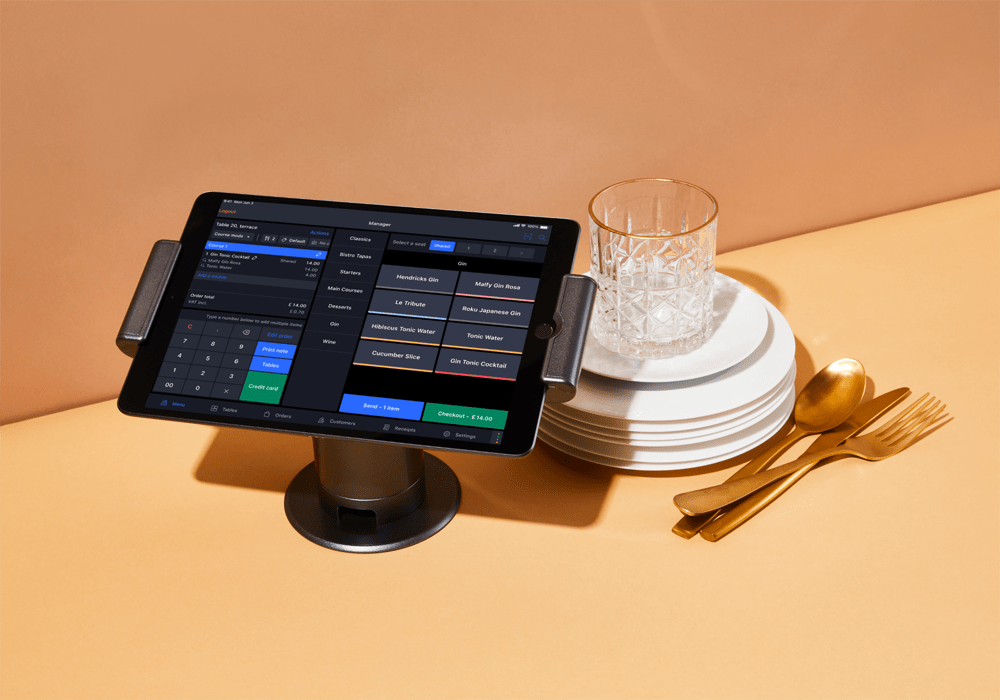 Why Bluebonnet Barbecue chose Lightspeed
Boost efficiency with an easy-to-use POS
"The POS system itself is so easy to update, so quick. Everything is really good."
Bluebonnet Barbecue's previous POS system made it difficult to quickly add or change menu items, which was frustrating for staff and slowed down business operations. However, with Lightspeed's easy-to-use POS and back-office staff can quickly make changes in a couple of minutes.

"With Lightspeed, it's always super straightforward, really easy, really quick. And that's probably one of the biggest things for me because I have to add a lot of menu items on the go and the POS system makes it so ridiculously easy, I could do it in minutes."

Product: POS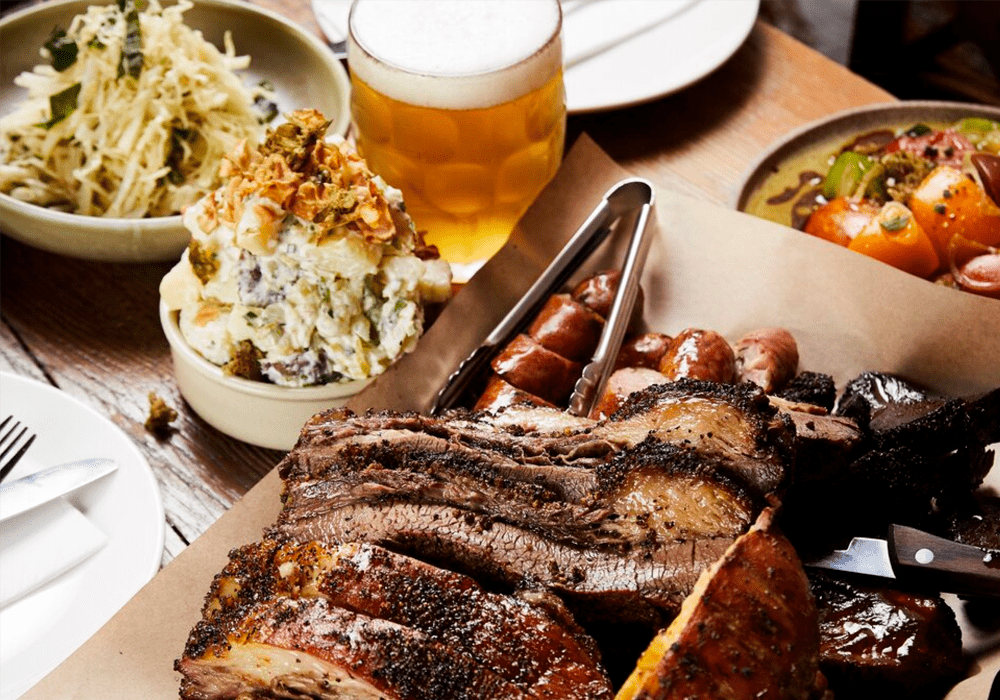 Quick and easy to learn the system
"It is just a really straightforward thing at the end of the day."
Transitioning to a new POS system can often be disruptive for a hospitality business. However, thanks to Lightspeed's intuitive interface, Mikey and the whole team at Bluebonnet Barbecue found it quick and easy to learn the system, with minimal disruption to their day-to-day operations. "I gave myself a bit of time just going through it on my own and being able to understand it… Like finding things is really, really simple. I've still got a little bit to learn about it, but it's just been a really straightforward, easy learning curve."

It was also quick and easy for the rest of the team at Bluebonnet Barbecue to pick up the system, and everyone was up and running in less than a day.

"Everyone's been really good. No one's had any issues, real issues. It's all been really straightforward."

Product: POS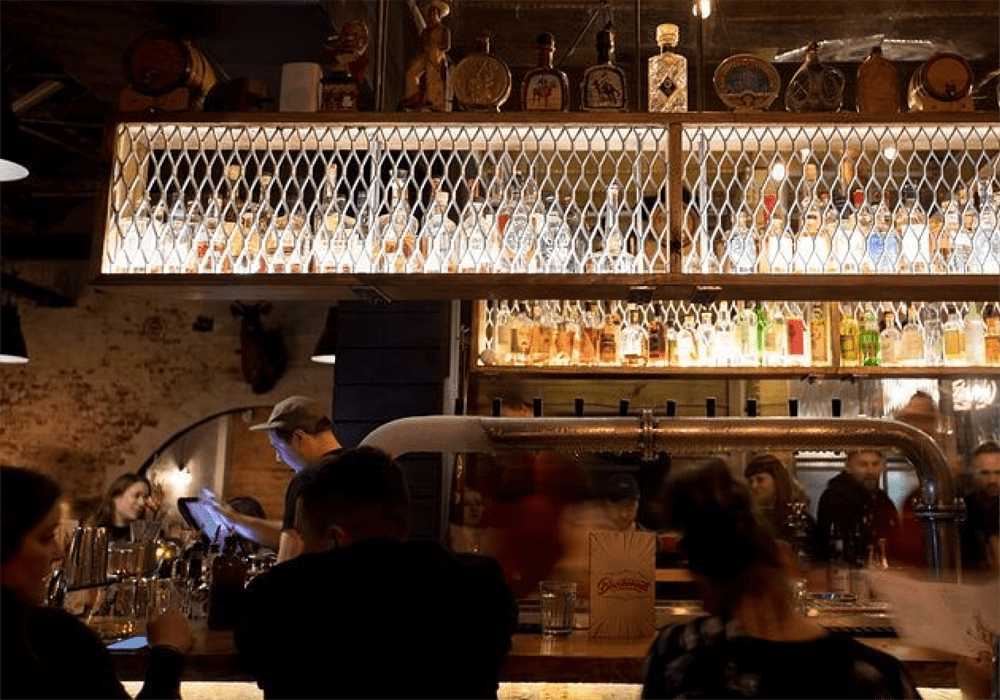 Seamless, accurate embedded payments
"It's so easy."
Bluebonnet Barbecue's previous POS wasn't embedded with their payments system, which meant transactions had to be manually keyed into the terminal for every transaction.

"I've never used [embedded] payments that just does it from the POS, but it's so easy. It's honestly, way better."

With Lightspeed Payments, all transactions automatically sync straight from the POS to the payment terminal for seamless, accurate customer transactions.

"It's easier for customers and I think it's just always accurate, knowing that I'm not accidentally putting the wrong amount in."
Product: Payments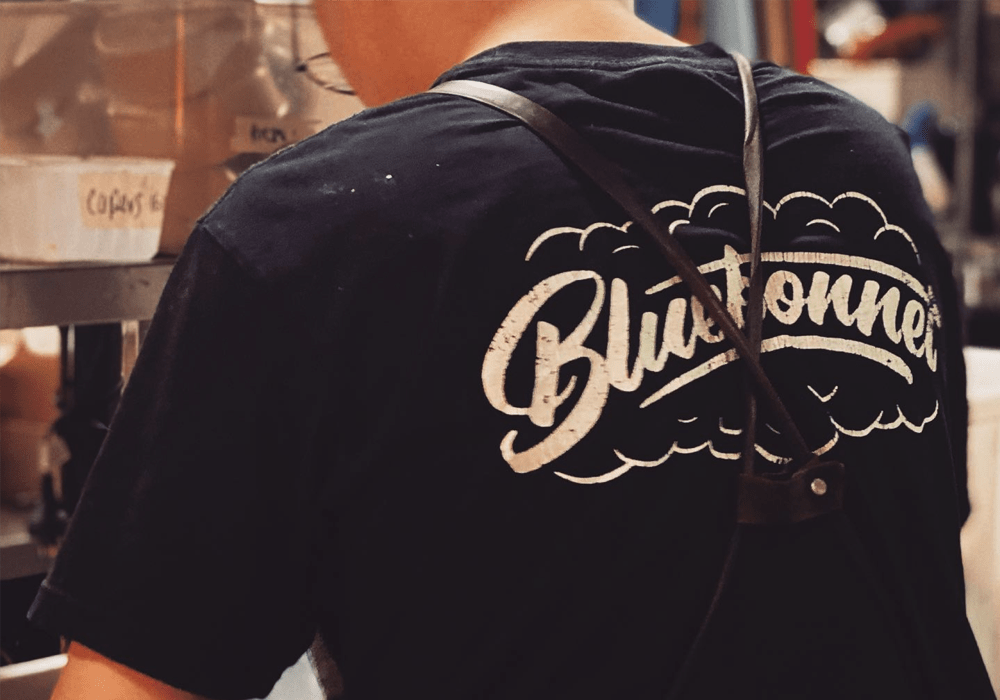 Flexible ordering options
"We use Mr Yum for most of our ordering."
Bluebonnet Barbecue uses Mr Yum to facilitate QR table ordering in their restaurant. Orders from Mr Yum seamlessly sync straight to Lightspeed POS and the kitchen printers, ready for production.

Lightspeed POS, combined with Mr Yum's QR table ordering provides Bluebonnet Barbecue with a range of flexible ordering options to provide ultimate convenience to their customers.

"Most of our orders are through Mr Yum. However, we also do set menus and bottomless BBQ that aren't on Mr Yum, where we use the POS terminals and then some customers prefer ordering with a member of staff because they don't know how to use QR codes."

Product: Mr Yum integration, POS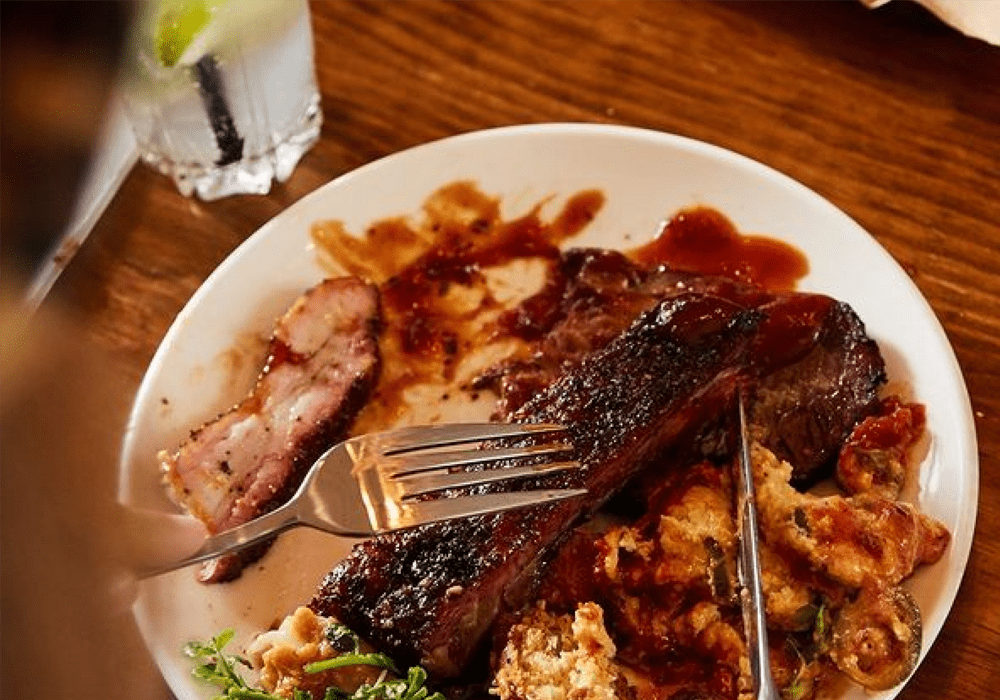 Start your free Lightspeed Trial today! Speak to an expert?