Eat Lebanese
From Strength to Strength: How Eat Lebanese Grew From Dark Kitchen To Restaurant
The team at Eat Lebanese have one goal: to change the way people experience Lebanese food. They want to share the at-home barbeque experience, where you can build your own plate of tasty, wholesome and healthy food, just the way you want it. After operating as a dark kitchen during the pandemic, Eat Lebanese's popularity saw its orders skyrocket, and the once takeaway-only business expanded to a dine-in restaurant.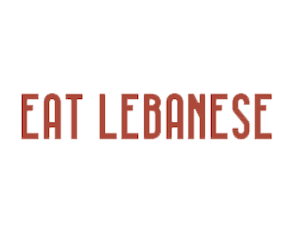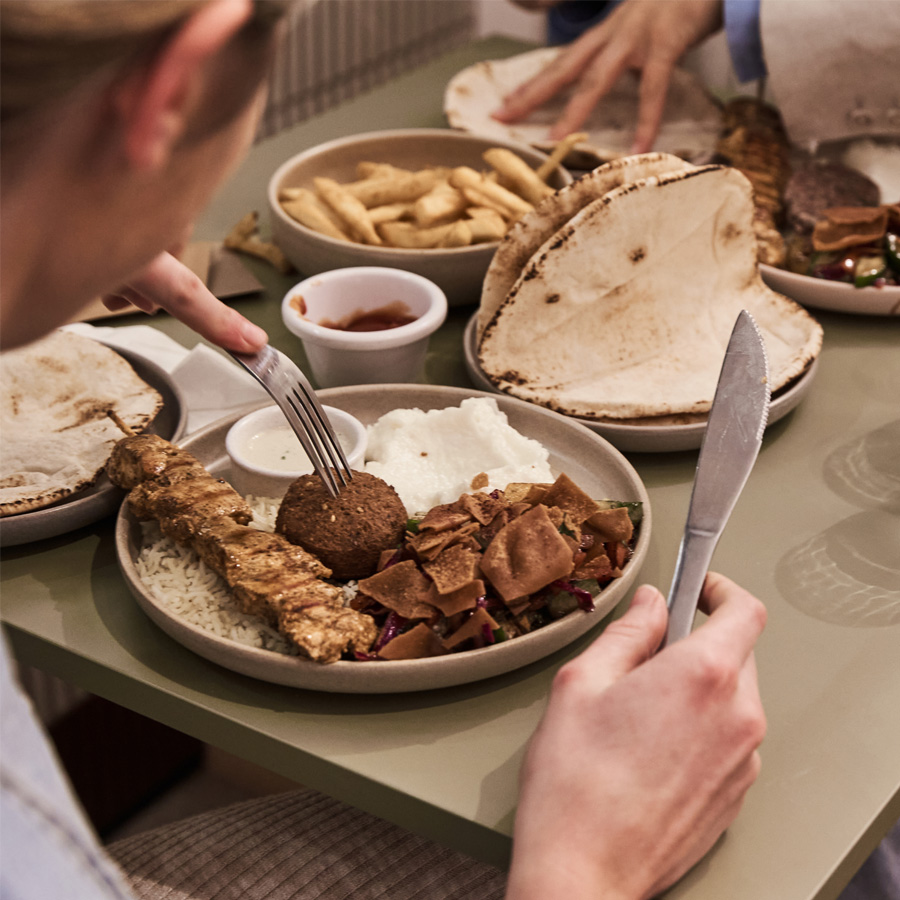 Business type
Quick service restaurant
Locations
Cronulla, Sydney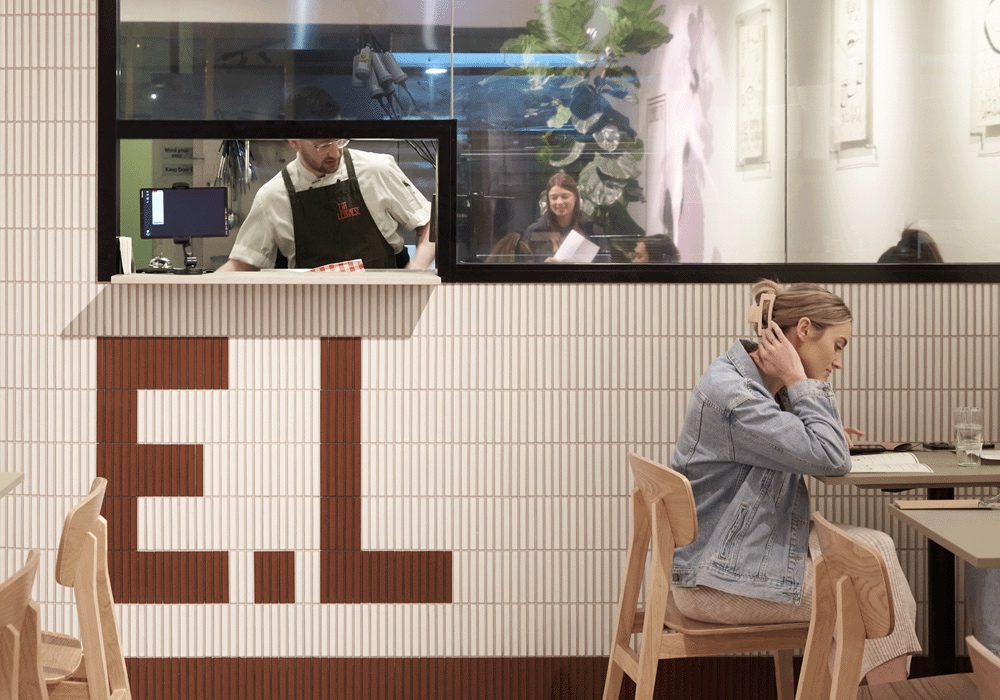 Eat Lebanese + Lightspeed
With the aim of providing a range of Lebanese-inspired, customisable dine-in and takeaway dishes, Eat Lebanese needed a platform that could seamlessly handle large volumes of orders and efficiently manage day-to-day front and back of house operations. Lightspeed's powerful POS platform, streamlined delivery system and embedded payments solution ensure that Eat Lebanese has access to all the tools they need to run and grow their business.


We spoke to Tony Moarbes, owner of Eat Lebanese, who walked us through his experience with Lightspeed.

At a glance
Streamline multiple delivery channels into one easy to use system
Speed up service with embedded payments
Efficiently manage table service and reservations for an enhanced customer experience
Boost kitchen efficiency to ensure accurate, timely orders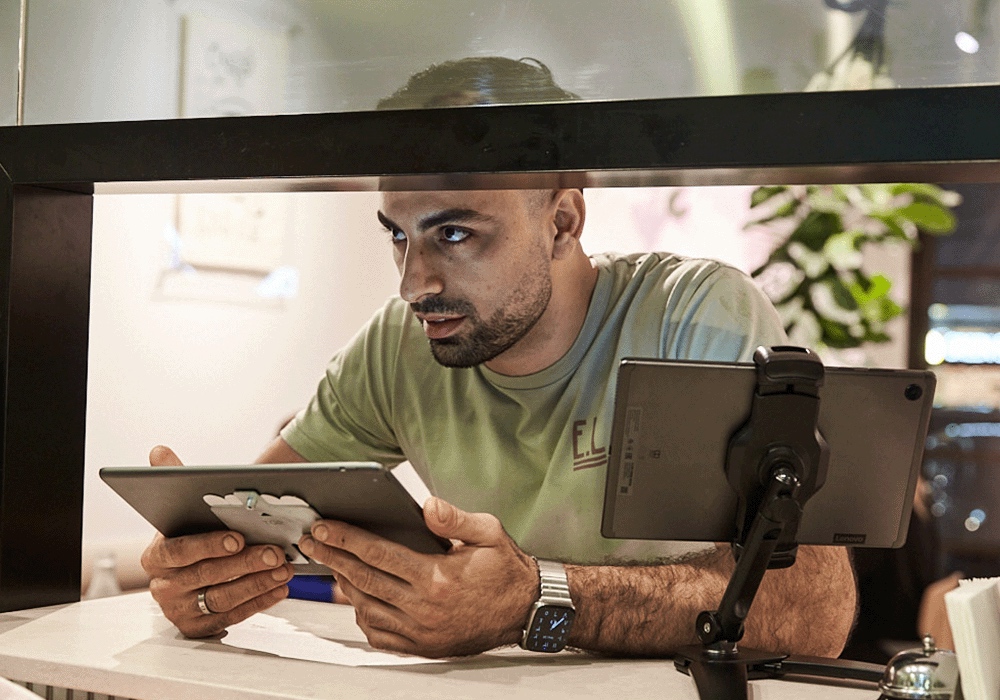 Why Eat Lebanese chose Lightspeed
Quick and easy embedded payments
"Lightspeed Payments has been really good. And they pay out fast, the money is in our account quickly."
Eat Lebanese could only connect one POS device to one payment terminal with their previous payment provider, rather than multiple POS devices to one terminal. This created a bottleneck when customers had to pay, slowing down the rest of their service.

"We had to keep customers waiting just to take a payment, so it was super frustrating."

However, with Lightspeed Payments, it's easy to connect multiple POS devices to a single payment terminal to ensure a quick and easy customer payment experience.

"We've had no issues at all with Lightspeed Payments."

Product: Payments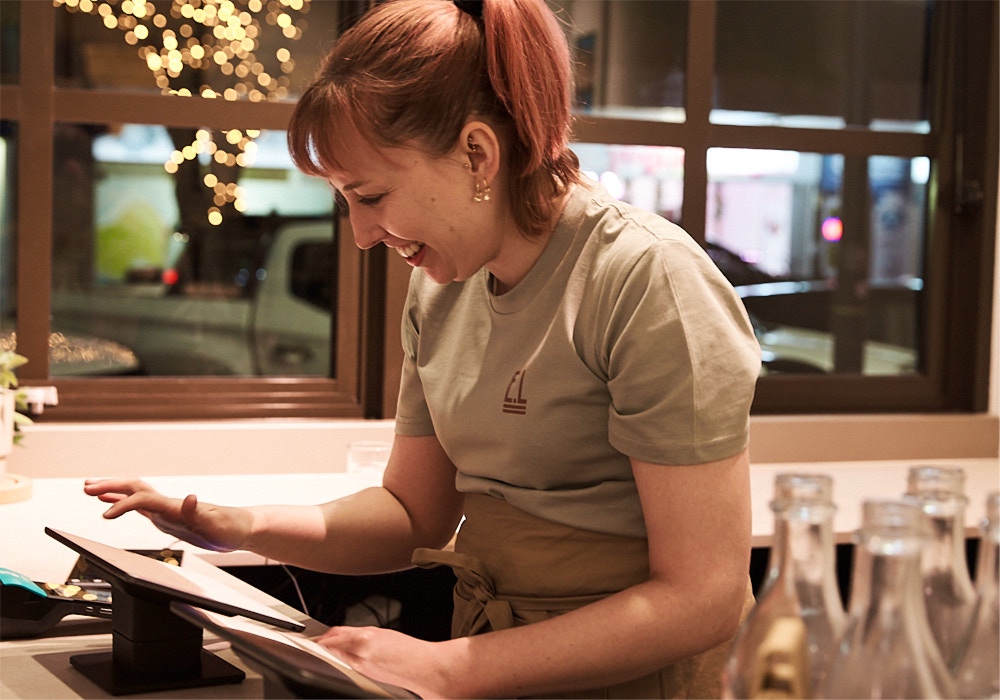 Back of house efficiency
"I put the bump screens in, and I loved them straight away."
Tony wanted to introduce bump screens into the Eat Lebanese kitchen workflow as it gets orders in and out of the kitchen quickly and is more efficient than printers.

"We had so many dockets, and they kept falling from the docket holder."

Eat Lebanese's back of house workflows are now streamlined for fast production. They can cook 30+ skewers every 5 minutes, and bump screens help with this process, as it's easy for the kitchen team to see which tickets are red or green to prioritise and speed up production.

"The staff are over the moon with the screens... We've got a lot of experienced industry professionals in the kitchen [who also work at multiple venues], and for the first few days, the bump screens were tripping them out. Now, they hate working with dockets in their other jobs as bump screens are so much better."

Product: Bump Screen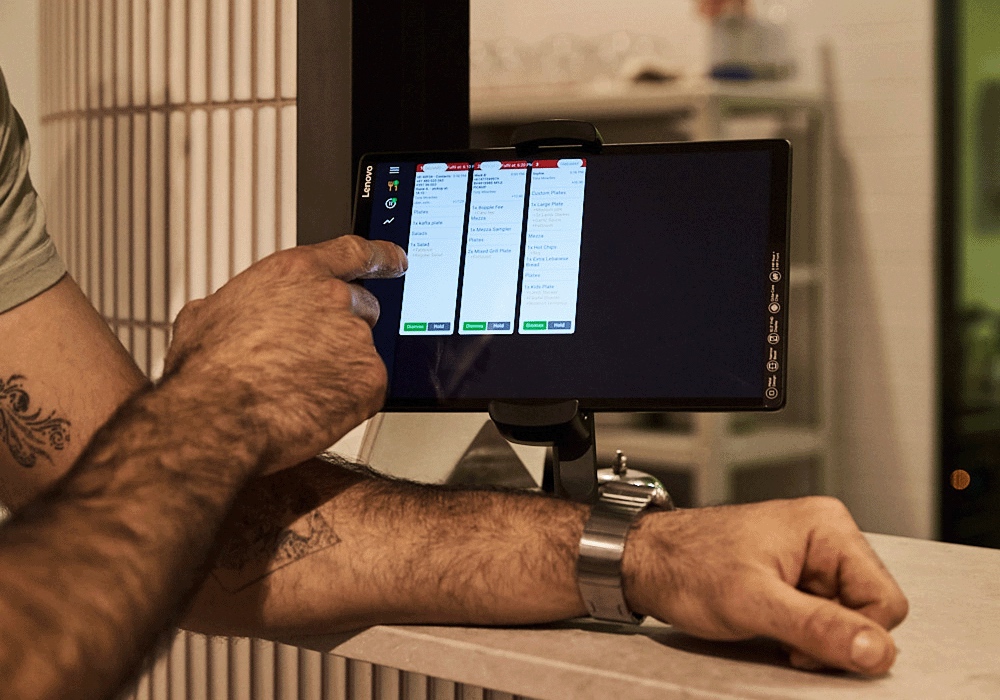 Efficient table management
"I really like OpenTable, the integration works really well." "The staff love using it."
As a new dine-in restaurant that evolved from takeaway-only, Eat Lebanese needed a table management system that seamlessly integrated with their POS to manage their tables and reservations efficiently.
With OpenTable, it's easy for front of house staff to identify if there's enough capacity for a walk-in, check reservations for the evening and identify if customers have visited before.
Product: OpenTable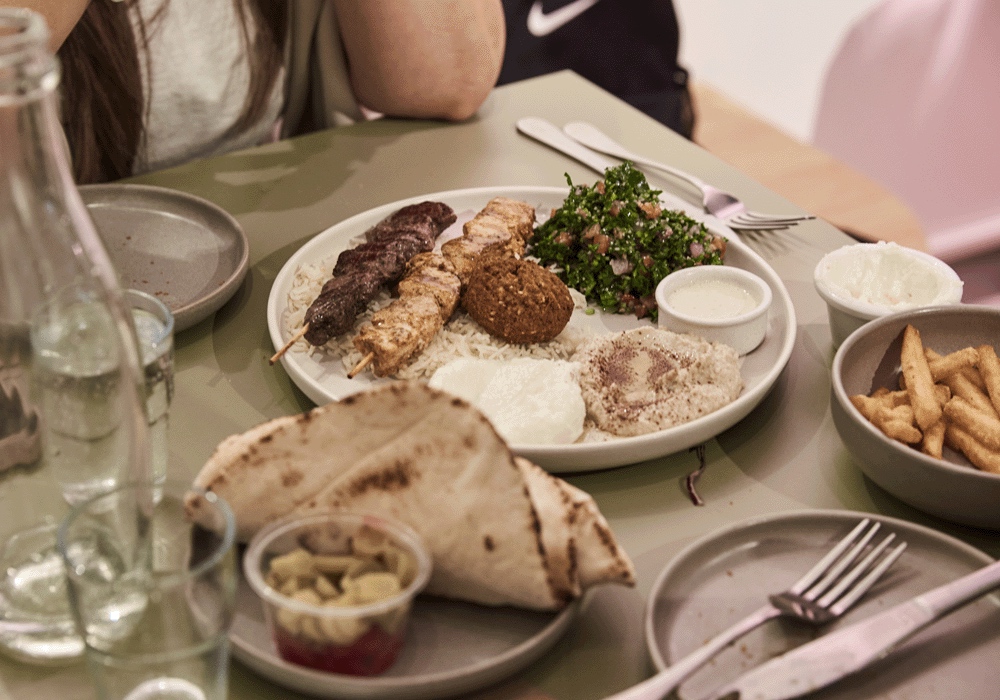 Streamlined online delivery
"We got Lightspeed Delivery, and it was really good. All the delivery orders started coming through, and we can just accept them in the POS, which is perfect for us."
Eat Lebanese used several tablets to manage orders from their delivery partners. Not only was this a waste of precious space in their small venue, but it was also a drain on staff time, having to manage orders from multiple different platforms. "We had an Uber Eats screen, Deliveroo screen, Doordash screen and Lightspeed POS. So that was four tablet screens just to manage our deliveries - and it took up a lot of space as well."

"We realised that Lightspeed Delivery could integrate all of these delivery platforms into one system on our POS."

Now, Lightspeed Delivery automatically syncs all of Eat Lebanese's delivery orders directly to Lightspeed POS so that they can be managed like any other order.

Product: Delivery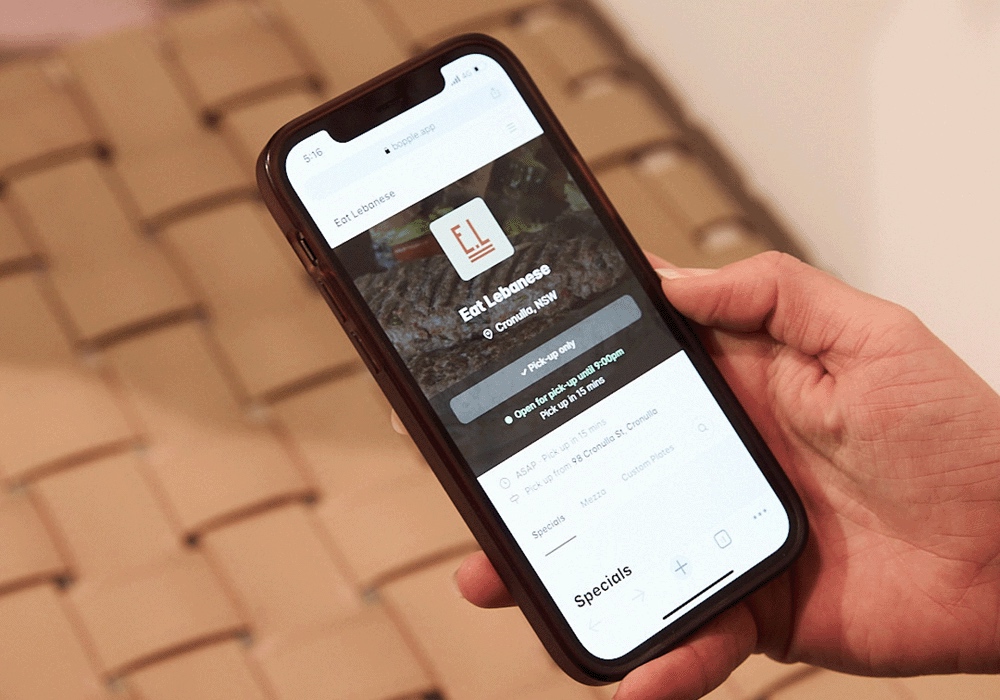 A final word from Tony
"You need the team, and you need the tech… I don't think anyone can compete with Lightspeed at the moment."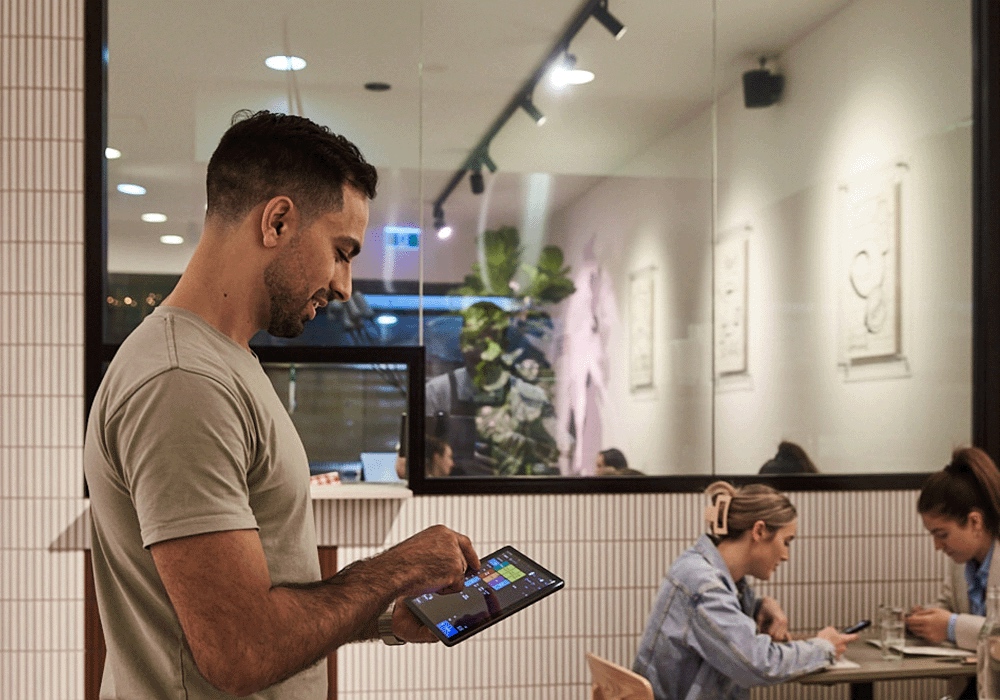 Start your free Lightspeed Trial today! Speak to an expert?