The season of gift giving is almost upon us. Gift shops around the world are rolling up their sleeves, prepping their wrapping paper stations, sharpening their bow-tying skills and making sure they have the staff and store resources to have a killer holiday season. Before the season really takes off, we'd like to suggest 4 tips to get gift stores ready for the holidays.
1. Build an online store to supplement your brick-and-mortar
As a gift shop, chances are you carry a lot of unique stock. That gorgeous vase? Unique chess set? One-of-a-kind wall deco? It'll be a job and a half for shoppers to look unique items like these up on Amazon with no guarantees that they'll be there at all. For this reason, gift shops retailers truly benefit from and can better serve their shoppers by going online and running a fully omnichannel business. If a customer comes in and finds that perfect gift for their special someone, but doesn't want to buy the item immediately (Maybe they want to shop around? Maybe they just forgot their wallet?), send them to your online store so they can complete their purchase from home. The same applies vice-versa; shoppers search online for a perfect gift and may come in in order to get their hands on an item faster. Attracting customers who easily move between channels is ideal for any retailer – omnichannel customers spend more overall with retailers than those who only shop on one channel, so those are valuable customers that you don't want to miss out on.
2. Get your sales data right
Track your sales. Track your shoppers. Track your employees. Track, track, track. You need to know what sells and what doesn't. This is a key season for gift stores and retailers need to know which items are popular and which aren't moving. An item may be seen like a great piece, but if you know that it's not selling — you can react and make sure it doesn't gather dust. If you're not analyzing your business, chances are that you're leaving money on the table. Retail is part art and part science – don't leave the science aspect behind as you focus on the art of running your business, let numbers help you make the right decisions.

3. Make product reviews available online
A recent Think With Google study has found that conversion rate of a product increases by up to 142% when it accumulates reviews. That number speaks for itself – customers want to see what others think of a product before buying it. Not only that, but in today's world where relationships are everything, reviews of local business build trust with local shoppers, making them as more likely to return to your store. To add to that, 84% of people have said that they trust online reviews as much as if a recommendation was made to them personally. All of this to say — get online reviews and start building trust online by displaying product reviews.
4. Don't forget — it's all about the experience
Every year, the shopping season starts earlier and earlier with shoppers wisely wanting to avoid the holiday stampede. As things get tense, this is the perfect time for your business to stand out and offer a unique and positive experience to your customers. "It really comes down to customers having had an experience that they want to return to", says Jed, owner of Canadian retailer Cook Culture, and he couldn't be more right. It's easy for shoppers to say they'll just do everything from the comfort of their homes and order all gifts online from a big retailer – give them a reason to come in or check out your online store. Think outside the box and make a visit to your store worth more than the item they're going to buy.
The shopping season is going to be in full swing before we realize it, with gift shops at the centre of the storm. Creating a fun and easy-to-manoeuvre experience that gets customers visiting your store, whether online or in-store, is crucial. From gathering the intel to track your sales on an item level to developing an online experience that complements your in-store experience, gift shops have the power to get more profit out of the holiday season.
How are retailers updating the traditional retail experience?
Read about Cook Culture to find out
Attention: Gift shop owners
Lightspeed will be at the Las Vegas Souvenir & Resort Gift show!
September 13-16, 2017
Booth: # 863
Drop by to say hello or have a quick chat about how our point of sale can help you run and grow your gift store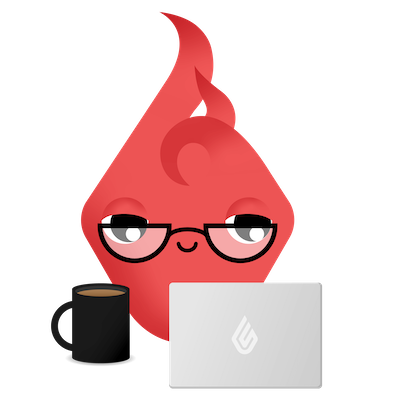 News you care about. Tips you can use.
Everything your business needs to grow, delivered straight to your inbox.