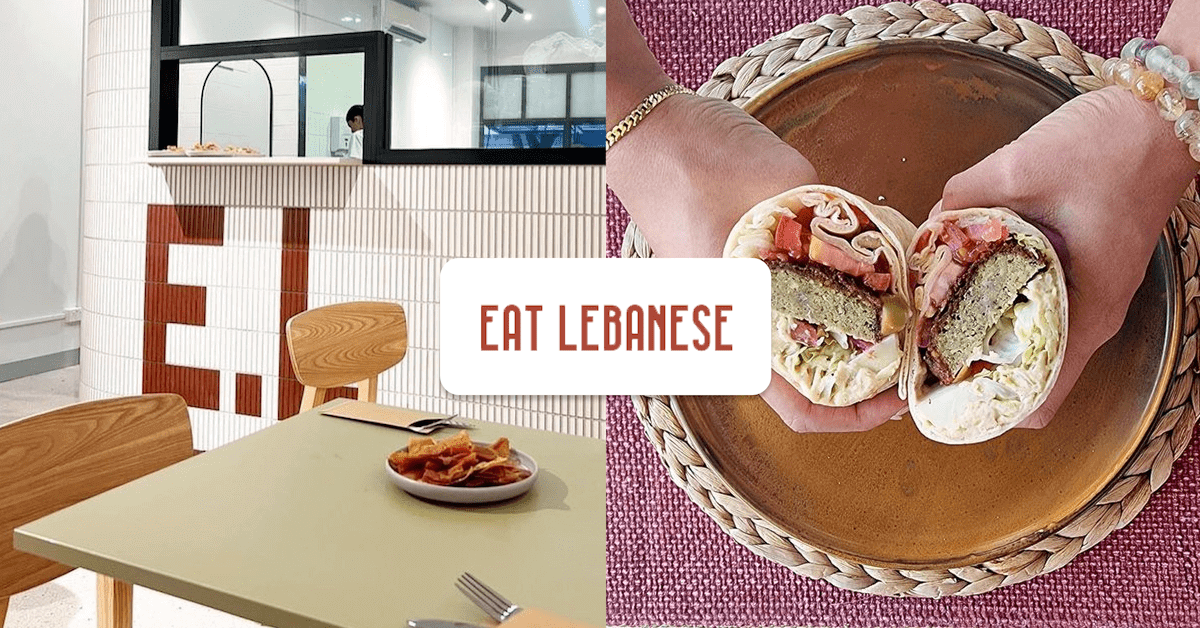 Eat Lebanese want to change the way people experience Lebanese food by providing a delicious range of Lebanese-inspired, customisable dine-in and takeaway dishes. And the restaurant's main goal is to create an at-home barbeque experience where you can build your own plate of tasty, wholesome and healthy food, just the way you want it.
Eat Lebanese recently opened its doors in Cronulla, Sydney. However, the popular restaurant's journey began in early 2020 when the team behind Eat Lebanese decided to operate out of a ghost kitchen with an online-only concept.
We caught up with Tony Moarbes, owner of Eat Lebanese, who walked us through how Eat Lebanese went from strength to strength and his experience with Lightspeed.
Bold & brave: a 5-star, online-only restaurant
The team behind Eat Lebanese wanted to create a fresh new concept for experiencing Lebanese food, where customers can build their own custom plates from a range of different options.
"When we opened Eat Lebanese, it was a new concept, and we wanted to try custom plates. No one does it where you can pick your own or build your own plate. So we started that as a pop-up," explains Tony.
In a bold and exciting move, Eat Lebanese offered an online-only concept for takeaway and delivery orders. This was an excellent way for the team to test out their new idea, get customer feedback and understand if people enjoyed the menu or if anything needed tweaking.
"We wanted to try a new concept with the food. We wanted to try it out. So we thought we'll try it online and go on Uber Eats and Deliveroo and get the feedback, you know, get some metrics. Do people like the food?"
Opening just before the first lockdown in 2020 would be tough on any new business. However, Eat Lebanese went from strength to strength by growing its online presence and generating nothing but 5-star reviews.
"The first lockdown was a little weird as not everyone knew about us yet, and the online presence wasn't that strong", comments Tony.
But Uber Eats was picking up, and we were getting five-star reviews for the first six months. It was very good review wise. So our restaurant was popping up more and more."
The competitive edge: one overhead, two businesses
Eat Lebanese first started operating out of a ghost kitchen in early 2020. Tony and his brother Joshua already owned The Press, a cafe in Cronulla, and decided to utilise the kitchen at night to launch Eat Lebanese.
"We decided to work at night… and it was easy because we could just use the same iPad and just change profiles. So we did that with Lightspeed."
"I was doing a lot of reading about ghost kitchens, and I was pretty excited to use one place to do many things," explains Tony.
"I quickly learned that when you do the marketing correctly, and you build the hype and the food's good, we just took out our competitors in the area. We just nailed them. They couldn't compete at the price point because we were benefiting from having one rent and basically one team of people."
Thanks to their delivery and takeaway only concept, Eat Lebanese dramatically cut down on their overheads as they could easily operate out of a venue they already owned. This gave them an edge over their competitors, as they could offer lower price points for their menu items, which inevitably was a huge hit with customers.
"Our competitors just couldn't match us price-wise and value-wise; they couldn't give it," comments Tony. "So eventually, when people did find out [about Eat Lebanese], they're like, well, we can't eat anywhere else."
We would get customers visit four nights a week, like literally four nights a week for dinner."
Adapt & overcome: the challenges of a ghost kitchen
While operating out of a ghost kitchen had its benefits, there were also hurdles that the Eat Lebanese team had to overcome – namely, kitchen space and equipment (or lack of).
"I just want you to picture this little cafe," says Tony. "It's not even 30 square meters. It was literally a box – a tiny cafe, no grease trap, no exhaust. We had to innovate a new way of cooking."
"We actually had to figure out a new way to cook the meat because we weren't able to use heavy-duty equipment."
"On top of that, we started our own ordering, and we had a lot of screens to manage that. We had an Uber Eats screen, Deliveroo screen, Doordash screen and Lightspeed POS. So that was four tablet screens just to manage our deliveries – and it took up a lot of space as well."
With so little space, having so many tablet screens to manage their different delivery partners was challenging and a waste of precious counter space. Plus, managing orders from multiple platforms was a drain on staff time.
To reclaim some of their space, Eat Lebanese adopted Lightspeed Delivery, which allowed Eat Lebanese to automatically sync all of their delivery orders directly to Lightspeed POS so that they can be managed like any other order.
"We realised that Lightspeed Delivery could integrate all of these delivery platforms into one system on our POS," comments Tony.
"So we got Lightspeed Delivery, and it was really good. All the delivery orders started coming through, and we can just accept them in the POS, which is perfect for us."
From ghost kitchen to restaurant
After nearly two years of operating as a ghost kitchen combined with skyrocketing popularity, Eat Lebanese decided to expand the takeaway-only business to a dine-in restaurant.
With so many orders coming in, the small ghost kitchen began to struggle with the demand, and the team decided it was time to find a new space for Eat Lebanese.
"We couldn't actually keep up with it; in that small space, it was impossible. It gets to the point where things are starting to fall apart," explains Tony. "So we looked for a restaurant, we found a restaurant, bit the bullet and went for it."
Once they'd secured a new space, Tony had to decide what tech he'd need to help run the restaurant.
"I wanted bump screens in the kitchen; that was my big thing," says Tony. "We had so many dockets, and they kept falling from the docket holder."
Tony wanted to introduce bump screens into the Eat Lebanese kitchen workflow as it gets orders in and out of the kitchen quickly and is more efficient than printers.
I put the bump screens in, and I loved them straight away."
"The staff are over the moon with the screens… We've got a lot of experienced industry professionals in the kitchen [who also work at multiple venues], and for the first few days, the bump screens were tripping them out. Now, they hate working with dockets in their other jobs as bump screens are so much better."
As a new dine-in restaurant that evolved from takeaway-only, Eat Lebanese also had to consider the best way to take customer payments.
At first, Eat Lebanese could only connect one POS device to one payment terminal with their previous payment provider, rather than multiple POS devices to one terminal.
"I had two iPads at the front but only one payment terminal," explains Tony. "And if one of the front of house staff is doing an order at the table, they're taking the tablet with them. And if they've taken the tablet to take payments, then we can't take payments at the counter."
This created a bottleneck when customers had to pay, slowing down the rest of their service.
"We had to keep customers waiting just to take a payment, so it was super frustrating," comments Tony.
However, with Lightspeed Payments, it was easy for the team to connect multiple POS devices to a single payment terminal to ensure a quick and easy customer payment experience.
A helping hand from tech
After operating as a dark kitchen during the pandemic, Eat Lebanese's popularity saw its orders skyrocket, and, with the help of Lightspeed, the once takeaway-only business expanded to a dine-in restaurant.
Eat Lebanese needed a platform that could seamlessly handle large volumes of orders and efficiently manage day-to-day front and back of house operations. Lightspeed's powerful POS platform, streamlined delivery system and integrated payments solution ensure that Eat Lebanese has access to all the tools they need to run and grow their business, now and in the future.
"You need the team, and you need the tech… I don't think anyone can compete with Lightspeed at the moment."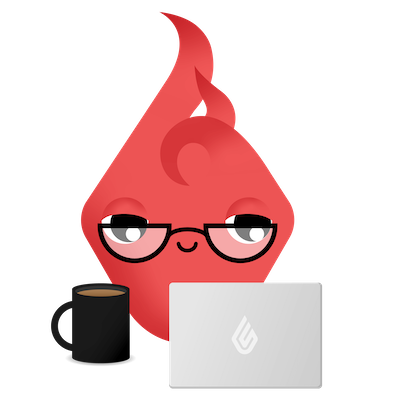 News you care about. Tips you can use.
Everything your business needs to grow, delivered straight to your inbox.