With changing consumer expectations, retailers now have the freedom to do so much more with their business. Stores become so much more than simply a place to buy items — it can act as a physical space or even as a concept, that can be used to convey a powerful message.
Here are 4 things that events can help you do:
1. Build a community
Organizing an event is a great way to create real relationships with your customers and build a community. Being face-to-face will give you a better understanding of their expectations, feedback, lifestyles, purchasing behaviours and habits…all of which is crucial information for the success of your business.
In return, you can use events to thank your customers, share your expertise and advice with them, and offer them product or service promotions.
When you host an event, your store becomes much more than a simple point of purchase: it becomes a place where people can meet and exchange ideas, where the relationships develop and grow, and in the long-term, builds your customers' loyalty.

2. Gather qualified leads
Take advantage of events to build and update your contact list – it's a very efficient way to build a strong customer base and you can easily follow-up with attendees afterwards.
Ask attendees to leave their contact information
Create online registration forms to attend the event
Invite attendees to follow you on your social media channel
Invite them to subscribe to your newsletter to benefit from promotions and be informed of the latest trends and innovations
Invite them to join your loyalty program
All of these things will help you continue the relationship once the event is over. Send them a thank you note, invite them to future events, share tips or send them special promotions. The goal is to maintain a lasting relationship by sending them relevant and customized messages after the event.
3. Stand out from the competition
Offering an experience rather than a sales experience will make a different kind of destination, setting you apart.
Create an industry event, giving attendees the opportunity to network
Guest speakers or public discussions are a great way to engage people
DIY events are always popular, understandably depending on your product
Teach visitors about your product – get them using and becoming more comfortable with your offering
Fundraise: supporting a cause will give people more insight into your values on top of bringing them into your store
Have a giveaway, unveiling or opportunity to win your product

Are you selling in-store and online?
Try Lightspeed's omnichannel system for free
4. Generate more sales
At the end of the day, events will help you increase your revenue. When people enter your store, not only will they come to better know your brand, but they'll come face to face with your product.
Impulse buys:
Run a promotion for the event. Limited time offers are an effective way to increase sales as the sense of urgency encourages people to act.
Testing:
Being able to test a product has a strong impact on purchase behavior. If customers have the chance to try out a product during an event, it increases the chances they'll buy it.
Product demo:
It's much easier to understand your customers' perspective when you're standing right in front of them, and cater the product demo to their needs.
Build a relationship:
If a customer enjoyed their experience, they're more more likely to return. It just makes sense.
Whether your objective is to generate leads or make sales on the spot, events are a creative way to bring people into your store and introduce yourself to the community.
Manage your inventory like a pro
With Lightspeed inventory management software, streamlining your inventory is a breeze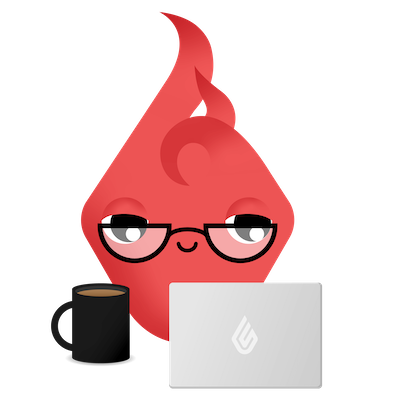 News you care about. Tips you can use.
Everything your business needs to grow, delivered straight to your inbox.