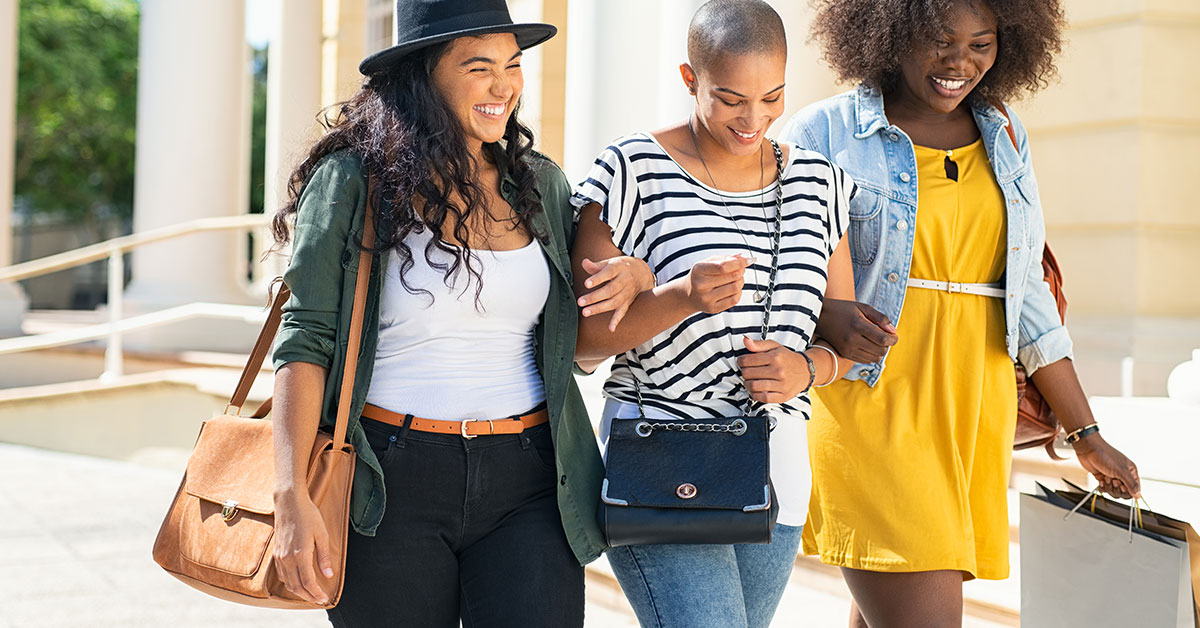 Generation Z is taking the retail industry by storm. Now a force with growing purchasing power, the financial opportunity for retailers that win them over as customers is significant.
Older Generation Zers are finishing college, starting their professional lives and making their own money. With every year that passes, more and more of Gen Zers are becoming active consumers. A report from IBM and the National Retail Federation (NRF) estimates there are more than 2 billion Gen Zers. That adds up to a lot of economic might—over $44 billion's worth in fact.
These digital natives were born into a world with the internet, smartphones, social media and eCommerce. They're accustomed to a hyper-connected, multi-channel world. Companies like Amazon have set the bar sky-high, and independent retailers need to match those lofty expectations.
Retailers and brands everywhere are working to get to grips with what this new generation wants. So what can you do to attract Gen Z to your business?
How retailers can attract Generation Z consumers

Who is Generation Z?
Anyone born between 1981 and 1996 is a Millennial, and anyone born from 1997 onward is a part of Generation Z.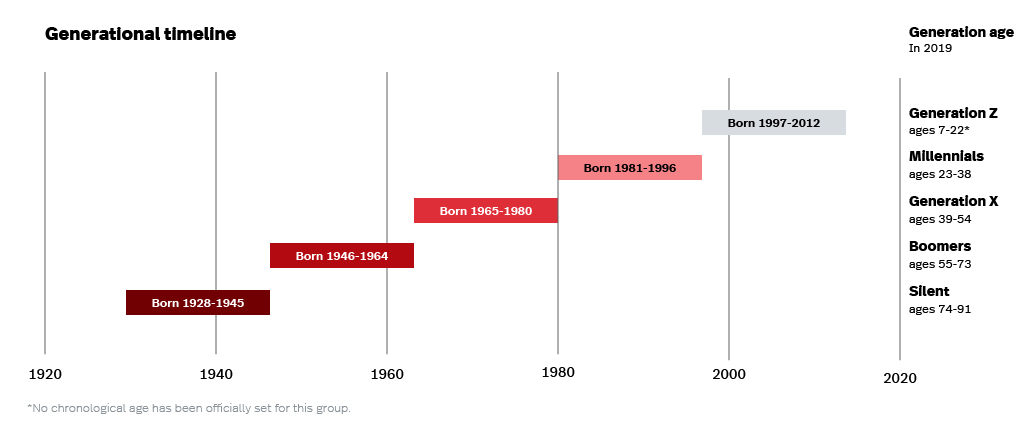 1. Frictionless, multi-channel commerce
While Millennials grew up during the internet explosion, Generation Z were born digital natives. Excluding its oldest members, Gen Zers don't remember a world without the internet. The iPhone launched in 2007 and, by the time many of them were teenagers, they were able to surf the web using mobile devices, WiFi and cellular service.
Gen Zers are accustomed to direct-to-consumer omnichannel commerce, next-day order fulfillment and personalized shopping experiences. Companies like Amazon set expectations high, and for independent retailers to compete, they must adapt. While research shows that the majority of Gen Zers (67%) still shop predominantly in-store, their smartphones have become a vital component in their path to purchase, whether they're webrooming or showrooming.
What is webrooming?
Webrooming is when the shopping process starts with researching products online and which stores to buy from. Next, customers visit the store to touch, feel and test the products before completing their purchase in-store.
What is showrooming?
Showrooming is when the shopping process starts with in-store browsing and eventually leads to an online purchase. This type of shopping behavior allows customers to check prices elsewhere, read online reviews, compare options or find discounts.
Whether webrooming or showrooming, both online research and in-store convenience are important. What's important for retail merchants is that they're offering a convenient experience for both. Experiential retail leverages both online and physical touchpoints to offer unique shopping experiences that aren's strictly transactional (and are attractive destinations for young consumers to visit and share with their followers on social).
Gen Z wants to be able to find what they want quickly and easily. Search functions, online ordering, in-store pickup, multiple color and style options, reviews, etc, should all work seamlessly if retailers are to attract Gen Z consumers—they aren't interested in friction.
2. Interactive customization
Gen Z doesn't want to just be passive consumers, they want to engage with brands and be an active part of creating the product itself.
This isn't necessarily a new trend, but it's certainly a growing one. Gen Z is particularly keen on being able to put their own stamp on things with 48% saying they want tools to customize products.
Co-creation and collaboration are going to be increasingly important in future retail. Brands like Nike are already tapping into this with the ability to customize sneakers with Nike By You (formerly NIKEiD). Adidas trialed customizable sweaters that were knitted on-site in a matter of hours with its Knit For You pop-up shop.
Designers are even capitalizing on the theme of personalization. With the do it yourself (DIY) trend making a resurgence in the fashion world thanks to prominent designers like Virgil Abloh. Abloh's entire OFF-WHITE x Nike footwear collection is built on the theme of DIY customization.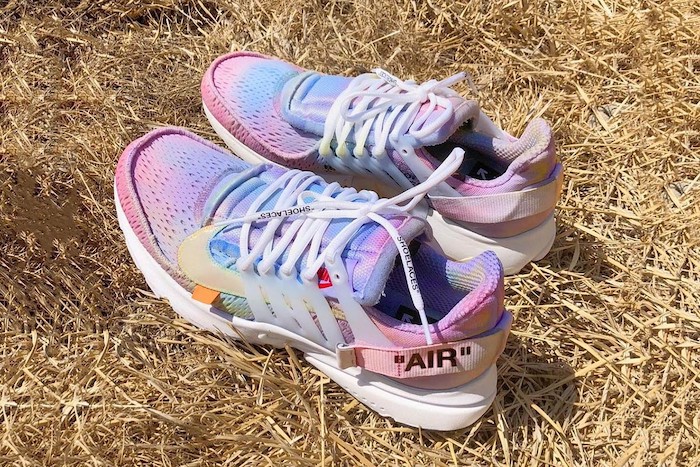 Consumers are prepared to pay top-dollar for his coveted white sneakers and make them their own with custom tie-dye. Keep in mind that this shoe's resell price is currently valued at over $800.00 on StockX. Consumers are willing to pay a premium for limited goods and then customize them, making the item both incredibly valuable and one of a kind.
Given that consumers are actively searching for personalization, it's no surprise that big brands have followed suit. For example, customizable haircare company Function of Beauty has cooked up more than 2 million custom shampoo and conditioner formulas for its customers. Each is individually based on the person's hair concerns and needs. This shampoo is a higher price point than the alternatives found in salons and pharmacies, but consumers are willing to pay a premium for customization.
One-size-fits-all is not how Gen Z works. Having a stake in the creation of a product means consumers feel more connected to it. They have a sense of ownership. It also tells them that the brand cares about them and what they think.
3. Apparel rental services
Despite their penchant for premium, customized products, Gen Zers are actually price-conscious.
Business Insider has found that 60% of Gen Z shoppers say that price is the most important factor when they decided where to buy from. At the same time, they're exposed to more products on social media platforms like Instagram and are driven to want to buy more to keep up with the Joneses.
This discrepancy led to the rise of rental service retailers like Rent the Runway. Renting clothes is a more affordable way to always have something new to wear. Rentals allow customers to frequently change their wardrobe and wear clothes that they may not have been able to afford otherwise.
4. Quality customer interactions
If retailers want Gen Z consumers to keep coming back to them, they need to prioritize building a relationship with them.
To achieve that, quality communication is key.
IBM and the NRF found that 47% of the Gen Zers they surveyed weren't satisfied with the interactions they had when engaging with brands, whether that be in-store, through messenger or other channels.
With so many competitors vying for their attention, retailers can't afford poor customer interactions. Social media has made it easier than ever to talk to both interact with companies and to share our opinions of them (very publicly). When done well, retailers can benefit from a proliferation of user-generated social proof from brand evangelists, which provides consumers with social validation at scale and strengthens their position as a desirable place to shop.
When done poorly, consumers trust your brand less (since they trust the unbiased opinions of their fellow consumers), which will certainly impact sales.
Whether they're good or bad, a willingness to engage in conversation and work with customers to improve things goes a lot further than silence. If you don't react quickly, or in the right way, Gen Z shoppers will just move on.
How to attract Gen Z consumers
Above all else, Gen Z appreciates authenticity. Brands that feel real to them are more likely to earn their trust (and their money). But whose to say a Millennial or Baby Boomer wouldn't appreciate the same thing? We'd all much rather engage with people and brands that we know are being true to themselves.
Likewise, Gen Z shoppers prefer brands that align with their values. They want to endorse brands that match their ideals. They also demand more of brands, whether it's transparency or diversity or a stance on a certain political issue. Part of this is down to having more choice than ever before. It's easy to apply a "value filter" to narrow down choices exclusively to brands that share common ideologies and viewpoints. After all, when people purchase clothes, they are in a sense creating their externally-perceived identity.
Patagonia knows this all too well.
The 2017 federal tax resulted in Patagonia saving $10 million. Rather than pocket those savings, Patagonia donated the entire $10 million to environmental groups.
In a public statement, Patagonia CEO Rose Marcario said that "instead of putting the money back into our business, we're responding by putting $10 million back into the planet. Our home planet needs it more than we do."
"The climate crisis is already affecting all of us," she continued. "Being a responsible company means paying your taxes in proportion to your success and supporting your state and federal governments, which in turn contribute to the health and well-being of civil society," she said.
For a company that champions enjoying nature, this move makes sense. It aligns with their brand identity and positions them as authentic–a company that adheres to its values, even if it means turning down money.
What does your brand you stand for, what are you offering, how are you helping improve your customers' lives? Gen Z has a strong sense of self—does your brand?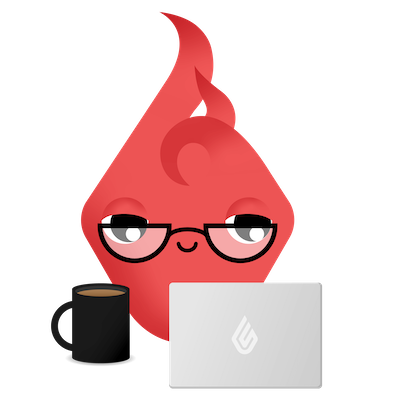 News you care about. Tips you can use.
Everything your business needs to grow, delivered straight to your inbox.