Customer behaviour has changed—and Lightspeed is dedicated to helping our merchants adapt.

We've been hard at work on a new addition to our Analytics suite. With Analytics Core, retailers will be able to ensure they're making the right moves as they innovate.
Changing customer behaviour can't be measured by gut instinct or past observations alone. Social distancing has changed everything, and merchants need a way to gather actionable insights on their new reality. By being able to quickly gather in-depth analytics for less, Analytics Core helps merchants keep on top of what their business needs to succeed.
In-depth, actionable insights for retailers
Access to robust analytics is crucial to running a data-driven business—but with all the changes retailers are making to serve the new needs of their customer base, many don't have the time to get to know a complex and high-end analytics platform. They need reports and data that are affordable to access and quick and easy to use. At the same time, simple reports aren't enough; retailers need insights that go beyond checking sales totals at the end of the day.
That's where Analytics Core shines. It offers comprehensive reports and in-depth data that retailers can act on with less expense and less time. By using Analytics Core, retailers will get access to important reports on:
Sales data: quickly measure the results of new sales tactics—such as click & collect and new eCommerce campaigns—to make more informed decisions.


Sales Year over Year: a way for retailers to measure how their current sales numbers are recovering compared to past data.

Commonly Bought Together: a way for retailers to pick products for bundles or discounts based on concrete data about what customers are drawn to.

Inventory reports: balance profit and cost and optimise purchasing with clear insight into how inventory is performing.


Dusty Inventory: a way for retailers to determine what inventory isn't moving at its current price point and so should be discounted to move.
Employee reports: measure how well employees are hitting key targets and identify where additional training may be needed to keep the business healthy in the face of new challenges.

Analytics Core isn't just for measuring in-store data—it gives retailers a clear view of how their business is performing across online and offline channels. Taken as a whole, Analytics Core puts retailers in control with in-depth insights about their operations, exactly what they need in the face of uncertainty.
Retailers can feel confident measuring success with Lightspeed
The world is changing, and no one can predict what's going to happen next⁠—but with actionable data, retailers can adapt quickly and continue to refine their approach as they innovate and rebuild their businesses.
Analytics Core's upcoming release will give Lightspeed merchants the power to measure their success and keep developing their approach with confidence. With Analytics Core, you can access in-depth analytics quickly and at lower cost.
If you're interested in seeing how Analytics Core could help you gain a better understanding of your business and your customers, let's talk.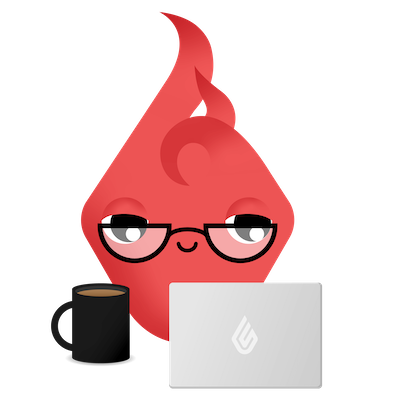 News you care about. Tips you can use.
Everything your business needs to grow, delivered straight to your inbox.