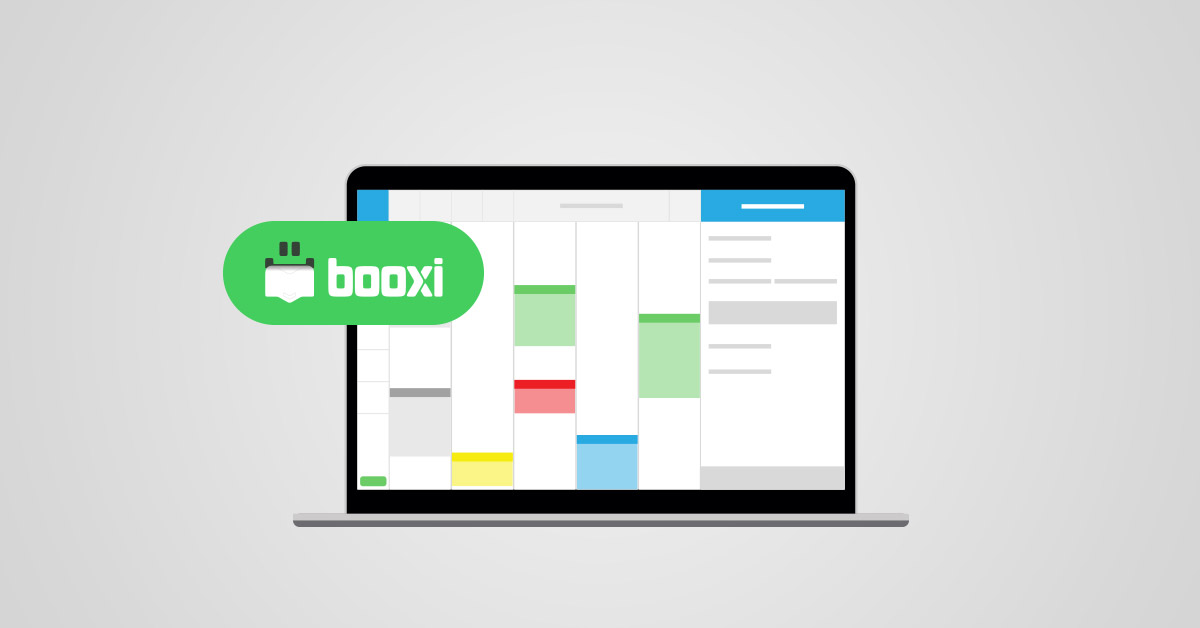 It's entirely possible that your store isn't just meant to sell products, but to offer services too. Retailers who sell and service, be it through events, rentals or appointments, can reach a broader range of potential customers as they cater to different needs and interests.
However, retailers who choose to do more than just sell can quickly become overwhelmed if they don't have the right tools to manage all their operations seamlessly. With the right technology, new doors with exciting opportunities open up.
Take Rebicycle, a unique bike shop, for example. Every bike sold by Rebicycle is custom-built—customers make an appointment, meet with an expert and receive a bike tailored to their needs. As a Lightspeed user, Rebicycle has embraced the power of a cloud point of sale to make their vision a reality.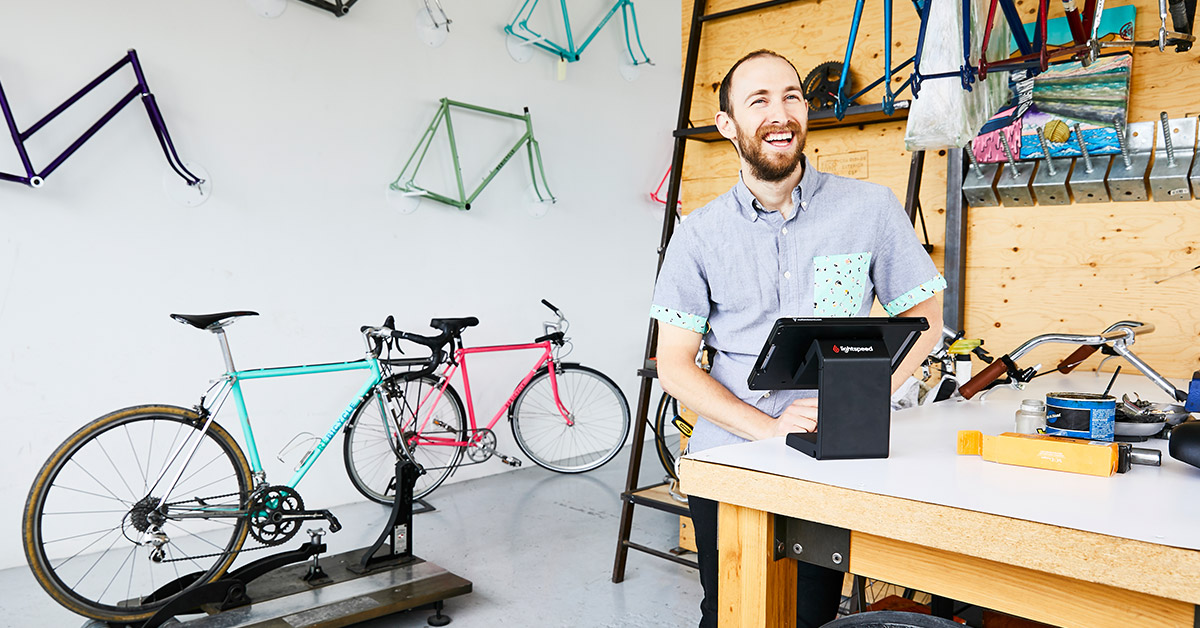 By integrating booxi's automated appointment management into their POS, Rebicycle can operate on a service-first, appointment-based business plan. Their personalized approach only works because of how streamlined the process is. Because booxi handles their appointment management, Rebicycle employees can focus on providing the best service they have to offer.
Rebicycle's success comes from the personal connection their business model—and booxi—gives them with their customers. Take it from them. You don't have to completely pivot your retail business to be service-based only to capture some of that success. Depending on your industry, you could hold events, offer rentals, take personal shopping appointments and, in general, find ways to show customers you care about them personally.
This is where booxi comes in.
In this blog, you'll learn how to:
1. Increase in-store traffic with retail events
Looking for a way to get more potential customers in-store? Consider hosting an event. According to the National Retail Federation, exclusive sales, product demos and pop-up shops dominate as the most popular retail events for shoppers. In fact, 82% of shoppers attended a retail event this year.
Booxi use case: VIP jewelry store events
Trunk shows, special shopping nights, Mother's Day parties… jewelry stores have a lot of options to bring in groups of customers looking for an engaging retail experience.
Pick your theme based on your customer base. If you primarily sell jewelry to young professionals, a designer showcase with shopping for yourself messaging is a good bet. On the other hand, if you sell a number of engagement rings, you might consider an event based around helping partners pick out the best rings at promotional prices.
Group event management by booxi takes much of the stress of managing attendees out of the picture. By streamlining and automating the booking, confirmation and approval processes, booxi says you valuable time.
Attendees have the flexibility to book on your site, your Facebook page, over the phone or—if you've set them up—with self-serve kiosks in your store. Once they've booked, booxi will automatically add them to the attendees list for you. If you have your attendees' contact information, booxi will automatically remind them of the event, decreasing the possibility of no-shows.
2. Add a new revenue stream with rentals
Whether or not you can offer rentals will depend on your industry, of course, but if they're right for you, integrating rental software into your POS adds an extra revenue stream to your business. You can potentially increase sales and reduce returns or exchanges if you encourage customers to try before they buy.
Businesses that stand to benefit from offering rentals include:
Booxi use case: bike rentals for bike shops
Offering bike rentals brings in customers who otherwise would not have had reason to patron your store—and if they like their bike, they might come back to make a purchase. Not only will you be increasing your profits with a new service, you'll be—essentially—offering test drives for your products.
Like events, offering rentals can build up a community of loyal regulars, particularly if you offer fantastic personal service as well—don't forget to fill out those customer profiles with preferred rental types!
Because booxi allows you to create a variety of rental types in the system, you can start offering bike rentals that range anywhere from an hour to a week—and beyond, if you'd like. To compete with the convenience of curbside bike rental services, don't just lend bikes—offer tours that customers can book at the same time as their rental. The extra value will entice them.
Like the event management module, booxi's rental system gives your customers multiple ways to book. If you can, direct them to book online; if you're running both booxi's rental and appointment modules, renters booking online will see information about the other services you offer as well. Once rental customers book their bike, booxi will automatically send a notification to confirm their booking with the exact time their rental is due back at the store, and a reminder.
3. Capture customers with one-on-one appointments
Virtually every retailer has room to start offering appointments. Home decor stores could take interior design appointments, electronics stores can start taking repairs… the sky's the limit.
Personal shopping has grown in popularity over the last decade. Once considered the domain of the wealthy, hiring and working with a personal shopper is a way for customers to get the one-on-one customer service that they can't get if they shop online.
Much like events, appointments guarantee interested customers who can be sold (and further upsold) to. They give your business a chance to make personal connections through one-on-one experiences in-store.
Booxi use case: personal shopper appointments for apparel or bridal shops
Managing appointments through booxi works much like the way managing group events does. Take advantage of the flexibility booxi gives your customers and add a Book now button to your Facebook page, then boost your posts advertising your personal shopping services.
Automated reminders mean less missed appointments, and digital record-keeping means no double bookings. Because booxi is taking care of the booking process, you have more time to craft and send custom SMS or email notifications through the built-in feature. You can use it to ask a few initial questions and gather information on what your customer is looking for. Then, add that information in your customer profiles in your POS so your personal shoppers can prepare for each appointment.
Customer testimony
Special services for dogs, powered by booxi
Let's take a look at how Lightspeeder Woouf, a specialized pet supply store, uses booxi to power their in-store services. By integrating the software into their POS, Woouf has streamlined the booking process for their grooming appointments.
Any employee (not just the groomers) can look up appointments. Once they're in store for their grooming appointment, they can shop for supplies or talk to the on-premise dog behaviorists Woouf employs while they wait for their dog.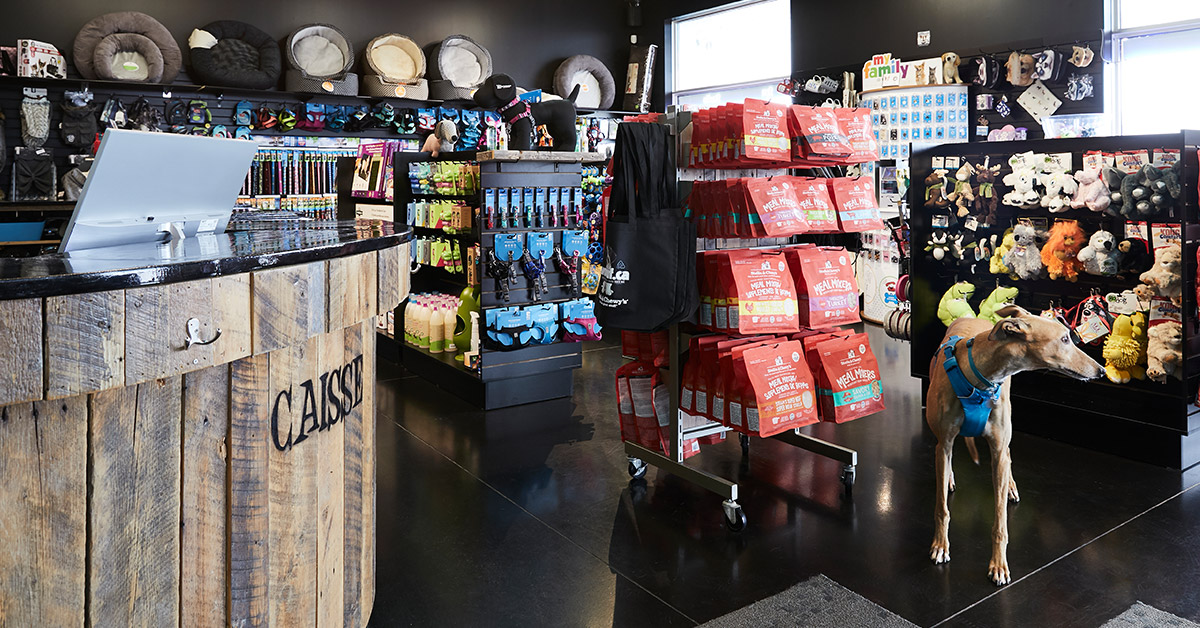 Because using booxi takes away the friction of booking, keeping and following up on appointments, Woouf's customers come back again and again simply because of how seamless the service is every time they come to the store.
Moral of the story: take a page out of Woouf's book and expand what you offer by adding new revenue streams to your retail store with booxi. The best part? Booxi integrates seamlessly into your Lightspeed Retail POS, so you're already halfway there!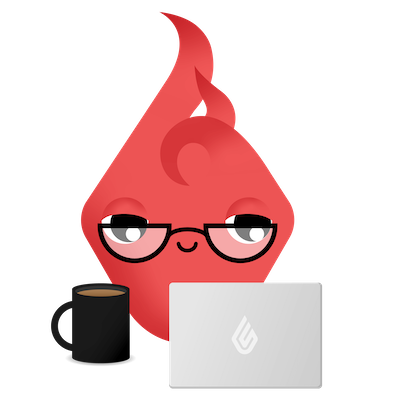 News you care about. Tips you can use.
Everything your business needs to grow, delivered straight to your inbox.