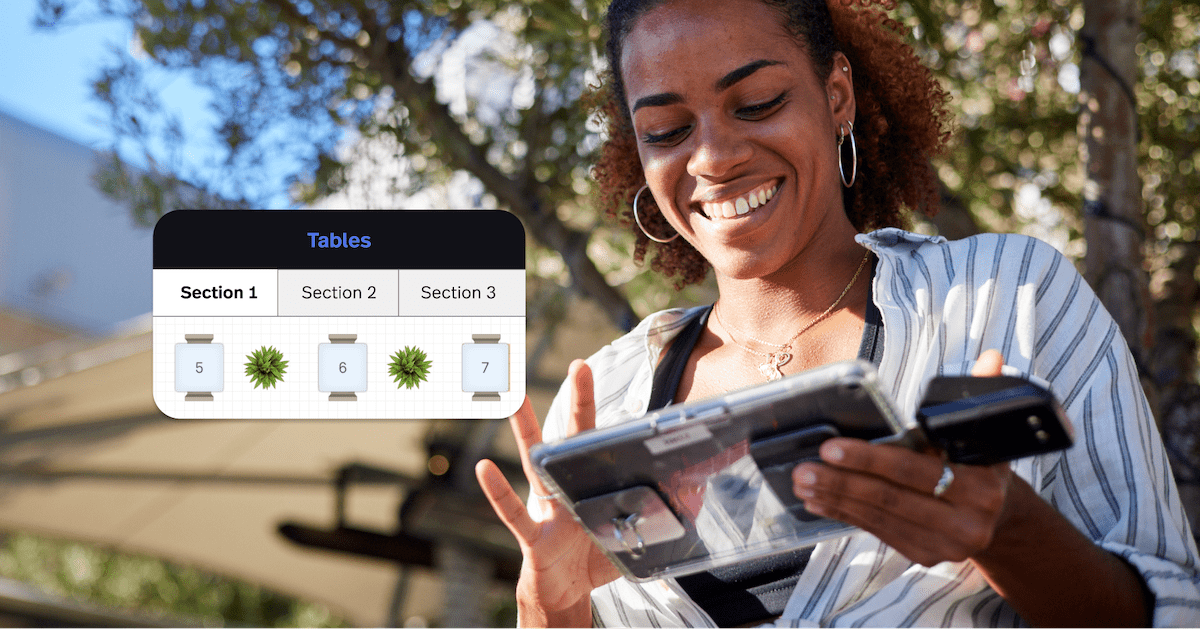 With its warm climate and vibrant cities, Australia is built for outdoor dining. However, in a pre-pandemic world, Aussie hospitality businesses had to jump through several hoops to get an outdoor dining permit.
While the Covid pandemic was devastating for the hospitality industry, it did lead state governments to relax regulations, like outdoor dining laws, to help businesses recover and grow in the wake of Covid.
Towards the end of 2021, the NSW Government announced it would permanently relax outdoor dining and drinking regulations, making it easier for businesses to get council approval. To further encourage hospitality venues to adopt outdoor dining, the NSW Government will soon be launching the Alfresco Restart Rebate.
But what is the Alfresco Restart Rebate, how will it benefit your business, and should your venue adopt outdoor dining?
Alfresco Restart Rebate: what you need to know
The Alfresco Restart Rebate will give eligible small and medium-sized hospitality businesses that register a rebate of up to $5,000 to expand their outdoor dining and drinking areas.
Minister for Digital and Customer Service Victor Dominello said, "we're providing five thousand hospitality businesses a $5000 grant to get their outdoor dining venture off the ground – whether that's to help set-up curb-side dining or a pub-style courtyard."
To help facilitate this initiative, the NSW Government has permanently eased rules regarding dining on footpaths and public spaces.
To apply for the Alfresco Restart rebate, you'll need to complete the following two steps:
Register for the rebate

– businesses must first register to confirm their eligibility. Registrations will close when 5,000 businesses have successfully registered.

Claim the rebate

– successfully registered businesses can claim from April 2022 to 30 June 2022 for expenses incurred from 14 October 2021 to 30 June 2022. Registered businesses will receive an email when the claims process opens.
Alfresco Restart Rebate Eligibility and Registration
To be eligible for an Alfresco Restart rebate, your business must:
Have an active Australian Business Number (ABN), held before 1 June 2021. Only one application per ABN is allowed. If the eligibility criteria are met, the rebate can be used towards outdoor dining expenses at multiple business locations.

Be located in NSW and have an aggregated annual turnover of less than $10 million (inclusive) for the year ended 30 June 2021.

Be a small or medium food and beverage business, defined by at least one of the following ANZSIC codes:

4511 Cafés and restaurants

4520 Pubs, taverns and bars

4530 Clubs (hospitality)

4400 Accommodation (limited to hotel and motel operation)

1212 Beer Manufacturing

1213 Spirit Manufacturing

1214 Wine and other Alcoholic Beverage Manufacturing

Have incurred, or will incur,

eligible costs and expenses

for opening or expanding your outdoor dining areas from 14 October 2021 to 30 June 2022.
To register for the rebate:
Ensure you meet the above eligibility criteria

Follow the registration instructions on the

NSW Business website

(registrations are made through your MyServiceNSW account).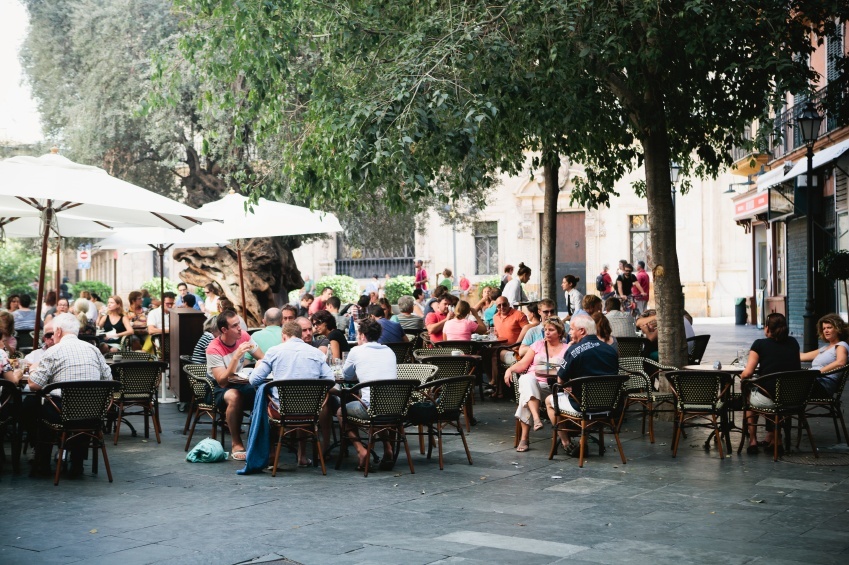 Venues in the City of Sydney
The City of Sydney has pledged an additional $5.7 million for Al Fresco activations. All Al Fresco Dining permit fees will be waived for venues in the City of Sydney LGA until June 2022.
Lord Mayor Clover Moore commented, "people have really embraced it [outdoor dining], with participating businesses telling us they've taken on extra staff and seen increased patronage – a crucial aid to staying afloat in these difficult times."
"By working with the state government to cut through red tape and waive fees for outdoor dining permits, we're supporting local
businesses and allowing visitors, residents and workers to enjoy new outdoor dining experiences."
A survey of restaurants and cafes participating in the Al Fresco City outdoor dining program shows the initiative has given businesses a significant boost:
90% reported new outdoor dining was beneficial or even crucial to their business

45% are employing an additional two or more staff a week

41% have increased staff hours by ten or more hours a week

58% saw a turnover increase of up10%
"This initiative means venues can apply to transform car parking space into outdoor dining, and some venues may request more footpath space to attract customers," said Damien Tudehope, NSW Minister for Finance and Small Business.
"It's about greater certainty and opening up more capacity for venues so they can continue to host guests and serve top-notch food and drinks."
Is outdoor dining right for your venue?
As with any business decision, it's essential to assess how any change will impact your staff, operations and customers.
You'll need to consider how to adapt your front of house operations and workflows to integrate outdoor dining into your service successfully. This could include extra staffing, new furniture, lighting and QR table ordering.
While there's lots to consider when it comes to your operations, the move towards outdoor dining is, on the whole, a hit with customers. A recent OpenTable report found that 81% of diners want expanded outdoor dining to become a mainstay for hospitality businesses.
As well as being popular with customers, outdoor dining can have a significant impact on your profits.
An outdoor dining trial with businesses in The Rocks and Darling Harbour was a roaring success. During the first eight weeks of the trial, Darling Harbour businesses reported an average increase of 33% in business turnover and a 27% increase in patrons.
Tech for the best outdoor dining experience
If you're planning to introduce outdoor dining to your venue, there's lots to consider – particularly when it comes to ordering and ensuring the best experience for your guests. However, with a helping hand from tech, your outdoor dining operations will be streamlined and efficient.
QR code table ordering
When it comes to outdoor dining, nailing your order flow to ensure the best customer experience is essential.
QR table ordering has been a prominent new feature in hospitality venues over the last 12 months. Not only does it offer the ultimate convenience to customers (they can simply order and re-order with a few taps on their phone), but it also ensures accurate orders (the responsibility of getting the order right is in the customer's hand, literally) and more profits thanks to intuitive upsells.
Did you know? Table Ordering platforms are closely modelled on Delivery platforms that are built to upsell. In fact, our data saw a 30% increase in customer spend for QR table orders.
But what should you look out for when deciding on your table ordering app?
Quick and easy integration with your POS platform

Easy to adapt into existing workflows

Easy to update and manage menus and promotions

Ability to accept multiple payment options (e.g. Apple Pay, Google Pay, etc.)

Tablet POS system
If QR table ordering isn't the right fit for your business, a tablet POS system that lets you take orders and payment from anywhere in your venue will be a great benefit to enhance your outdoor dining.
Tablets, like iPads, are a great alternative to traditional pen and paper. Tablets and iPads enable waitstaff to take orders at the table and sync them automatically to your POS and kitchen printer. This saves time (no more running to and from the POS terminal to input orders), reduces the risk of double handling orders, and is excellent for customer experience.
Expanding your venue outdoors will considerably increase your footprint and will also mean it's harder for staff to see if a table is ready to order or pay.
A tablet POS can take the stress out of table management by mapping out your venue's floor plan so waitstaff can easily track the progress of each table without having to run outside.
Handy colour coding highlights which tables need attention by flagging if customers are waiting to order, if they have received their order or if they're waiting to pay. By providing staff with a real-time bird's-eye view of all customers, they will know exactly who needs attention and when, so customers are never left waiting.
Outdoor dining is here to stay
The NSW Government is actively encouraging hospitality businesses to expand their operations outdoors, and the Alfresco Restart Rebate will cover up to $5,000 of your expenses for creating an outdoor dining and drinking space.
Plus, outdoor dining has proven to be a huge hit with customers, with venues seeing a rise in footfall and revenue when they open up their outdoor space.
So, if you're planning to adopt outdoor dining for your venue – there's no better time to get the ball rolling.
If you like our content, why not enter your email below and get it delivered straight to your inbox?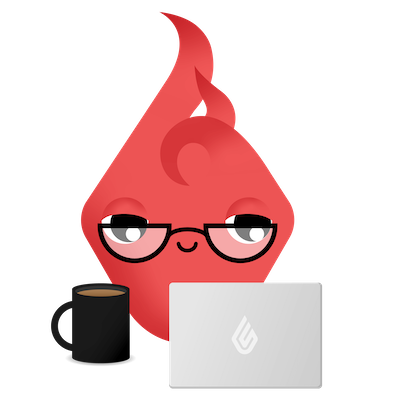 News you care about. Tips you can use.
Everything your business needs to grow, delivered straight to your inbox.