QR Table Ordering has been a polarising solution. There is controversy around commission fees, changes to sequence of service, and uncertainty around its definitive benefits.

In this article, we explore the pros and cons of QR Table Ordering to determine if it's the right solution for your business.
What is QR Table Ordering?
Table ordering gives your customers the option to order dishes and drinks from your digital menu and pay for them directly on an app or webpage on their phone.
How does it work?
Step 1: Customers can either tap their phone on a beacon or scan a QR code
Step 2: Your digital menu appears on their phone (for most solutions, this is web-based so there is no need to download an app or create an account)
Step 3: Customer browses menu, places an order, and makes their payment in-app
Step 4: Orders are sent to your POS and respective printer (i.e. kitchen/bar) for production
Popular QR table ordering apps: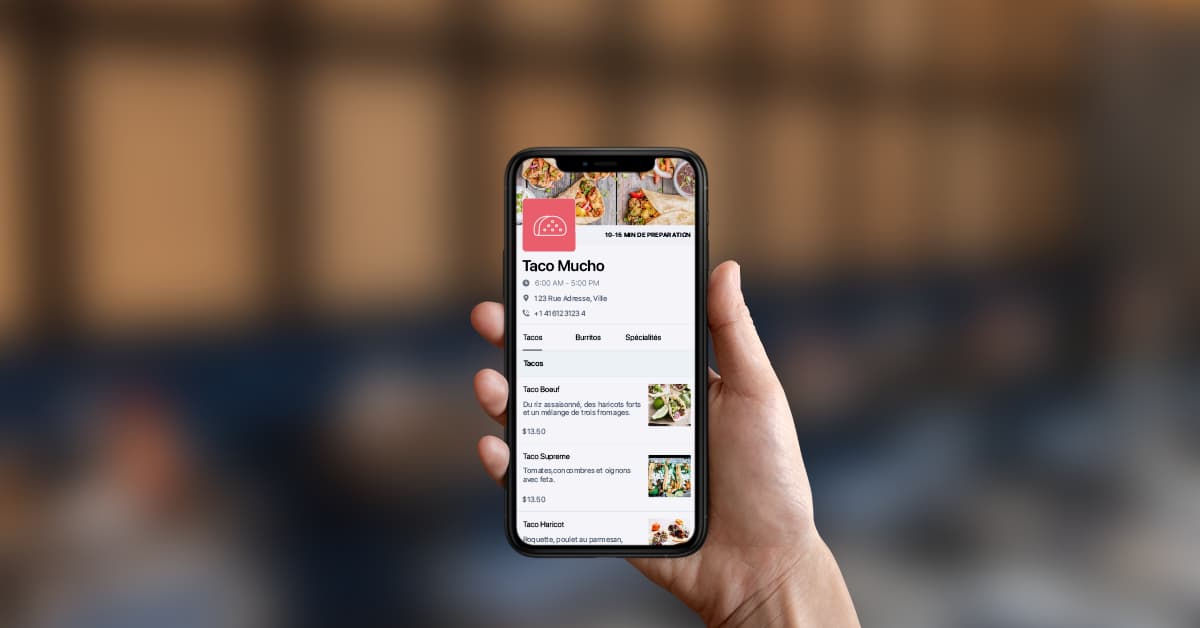 QR Table Ordering – Pros
With all things new and unfamiliar – especially when it comes to tech solutions – Table Ordering has run into its share of resistance.
That being said, it's still a solution that's gaining traction in the industry and is being adopted by businesses exponentially.
In this section, we explore the benefits of Table Ordering.
Pro #1: Increase in average order value (AOV)
Over the months, data from Table Ordering platforms have been reflecting an increase in AOV.

When customers order through the app, they appear to order more than they would when they place an order with the waitstaff.

According to Mr Yum's data, there has been an increase in average order value (AOV) of between 20-60%.
Reasons behind the increased AOV:
Venues are able to configure the order flow of their digital menus to both upsell and cross-sell profitable items

Customers no longer need to get the attention of waitstaff to reorder items like drinks, this often increases the frequency of orders

Quicker table turnovers as staff spend less time taking orders and payments
Grow your sales with Lightspeed Ordering
Accept table orders, pickups and deliveries in your POS from an online menu that's optimised for bars, cafes and restaurants.
Pro #2: Elevated customer service
While Table Ordering is a different experience for customers, it's by no means a bad experience – on the contrary, it can actually enhance customer experience.
Staff have more time to build rapport with customers

Due to the streamlined workflow for orders, meals are served quicker so there is less wait time for customers

Customers have a wide range of payment options within the app itself (debit cards, ApplePay, GooglePay, Paypal, etc.)

No possibility of keying errors by staff so customers get exactly what they ordered every time
Pro #3: Greater insights into your customers
Businesses from all industries invest in some form of marketing, but not all are able to market efficiently and effectively.

Table Ordering platforms facilitate better marketing by collecting and organising data that can be channelled for marketing efforts. This includes gaining accurate insights informed by data on customers' behaviour and patterns such as:
Average spend per visit

Frequency/patterns of visits (or how long since they last visited)

Preference for dishes/drinks
These insights can be used for informed and effective marketing – either by tailoring specials to specific customers or offering a promotion to all customers strategised from ordering trends collected by the app.

Pro #4: Easy to update items & prices on a digital menu
Table Ordering platforms allow for more flexibility with menus. Changes or updates can be made from the back office which will instantly be reflected on the digital menu.

So whether it's adding a special for the week, changes to pricing, or removing an item that will no longer be offered – all of that can be achieved digitally without redesigning a menu and having the new version printed.
QR Table Ordering – Cons
As with any new technology, it's natural to have initial reservations and it's important to examine them before you implement anything new into your business.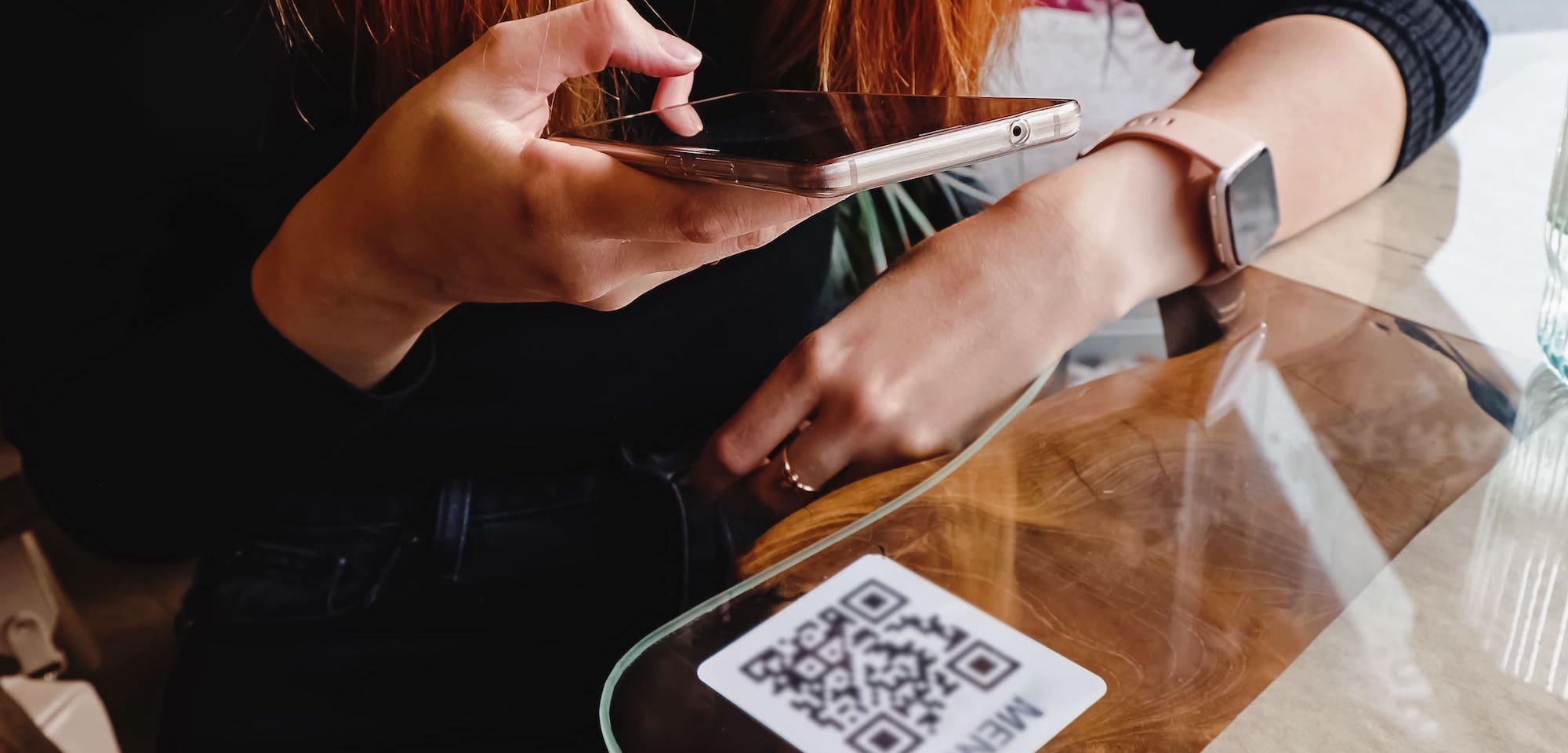 Con #1: Costs: subscription & transaction fees
As with most new solutions, Table Ordering comes with a price tag. Most solutions charge a flat monthly subscription fee and a percentage transaction fee per order.
Pricing structures
Some providers don't charge a monthly subscription fee but charge a higher transaction fee, whereas others charge a monthly fee and a lower transaction fee

Monthly subscriptions for Table Ordering platforms range from $50 to $150+ per month, depending on the provider and level of service

Transactions fees can start as low as 2.8% and reach 5%+, depending on the provider and service
For most hospitality business owners, the pricing structure tends to be the biggest concern with Table Ordering solutions.
Con #2: Change to sequence of service & customer experience
Table Ordering is still a growing trend and the industry and customers, alike, have their reservations about this new way of ordering.

For the industry, it alters the sequence of service.
Waitstaff will have to incorporate an additional service – along with presenting the menu and specials, they'll also have to explain how their guests can place orders through the app. They'll need to walk them through the QR code/beacon and (depending on the customer) provide additional assistance.

For customers, it's a shift from the age-old dining experience.
For as far as we can recall, when a customer is ready to place an order, they'll crane their neck, lock eyes with waitstaff, and then smile affirmatively to indicate that they're ready to order.

This may not always be the most efficient system, but it's a system that customers know and are used to. To replace this learnt behaviour with a new way of ordering will cause a shift (however welcomed or unwelcomed) in their familiar dining experience.

While Table Ordering is designed to address inefficiencies and streamline workflows, it nonetheless presents a change for everyone – requiring training for staff and reinforcement for customers.
Con #3: Delayed payouts may impact cash flow
Customers make payments in-app so the Table Ordering provider is the channel of payment.

They process the payments, subtract the transaction fee, and pay the money out to the hospitality business' bank account.

While some providers offer same-day payouts, others can take a few days to process, which can impact the cash flow for some businesses.

How is the industry responding to QR Table Ordering in 2021?
There is a widespread assumption that Table Ordering grew in 2020 due to COVID-19 restrictions; and with restrictions easing, it would no longer be relevant.
Data, however, shows that Table Ordering continues to grow despite the relaxing of restrictions.

The graph above depicts all integrated orders which include Table Ordering.

Not surprisingly, there is a distinct correlation between the lockdown (April & May 2020) and the spike in integrated orders.

This year, however, integrated orders continue to trend up. In fact, in early 2021 sales from integrated orders were close to the same levels as peak lockdown in May 2020.
While it's too early to determine the degree of impact integrated orders will have on the industry in the years to come, we can see with certainty that it is a growing channel that is increasingly being adopted by venues across Australia.
Is QR table ordering the right solution for your venue?
The cost of Table Ordering is a big concern so it's crucial to level out, and scrutinize, the pros with the cons to determine if this is the right solution for your business.
Especially with recent data pointing towards an industry-wide adoption of integrated ordering, it will be increasingly easier (and seamless) for venues to introduce Table Ordering into their workflows and cater to customers who are growing accustomed to this new technology.
Future-proof your venue with Lightspeed Ordering
Accept table orders, pickups and deliveries in your POS from an online menu that's optimised for bars, cafes and restaurants.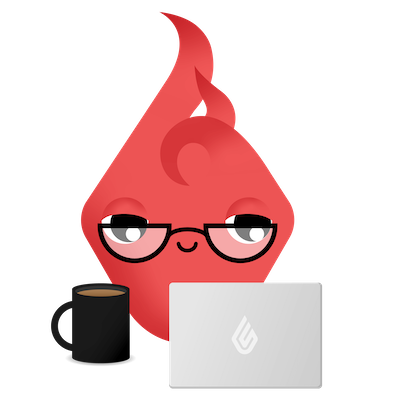 News you care about. Tips you can use.
Everything your business needs to grow, delivered straight to your inbox.