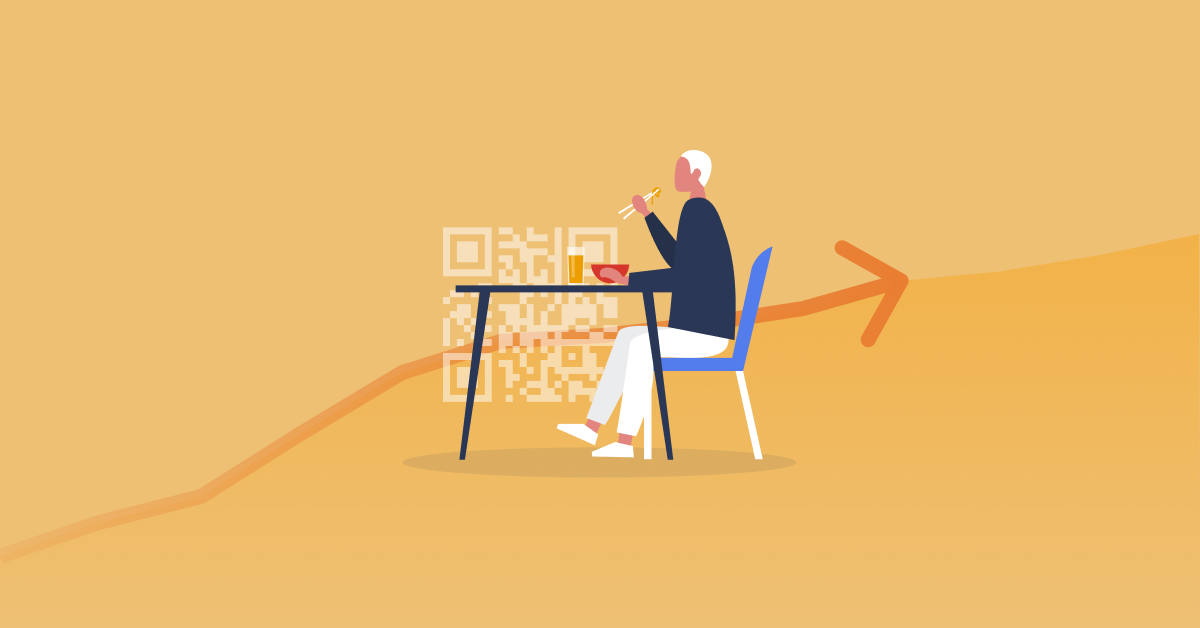 Did you know that QR stands for 'Quick Response'?

Invented in the mid-90s and making a roaring return in 2020, the relationship that QR codes have sparked with hospitality is no secret affair.
For over a year, at least in NSW, QR codes have been the first point of contact for dine-in customers. This repeated exercise of safe check-ins has softened the aversion to tech for many patrons, paving the path to QR digital menus and QR table ordering.
But is this relationship between QR codes and hospitality going to soar, or was it just a summer fling?

Is QR table ordering the way of the future?

As an industry, we were all too familiar with the drawback of digital orders (both QR table ordering & delivery). Commission was a big cost, it burdened the back of house, and it was a strain to day-to-day workflows.
There were a lot of reasons to steer clear of digital orders, until the first lockdown in 2020. With dining-in off the table, there was no choice but to offer delivery and takeaway which was mostly facilitated by digital orders.

But what happened after the restrictions were lifted?
When QR ordering made its appearance on the tables of some venues, it felt weird. It was easily dismissed as a COVID response – surely it will disappear when the restrictions end?
It didn't.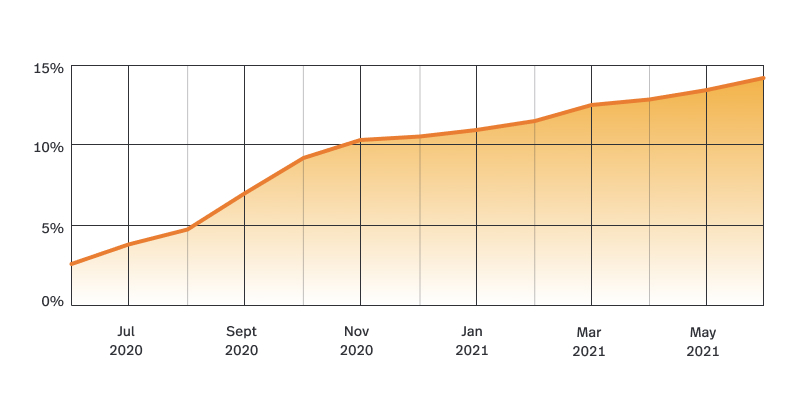 Percentage of Lightspeed venues that use QR table ordering

The graph above tracks the adoption rate of QR table ordering in Lightspeed venues over one year – from June 2020 to June 2021.
One year ago, only 3% of Lightspeed venues offered QR table ordering. Today, our data shows, over 14.5% of venues leverage it. That makes it a 383% growth in just 12 months.

So what does a 383% growth in QR table ordering mean?
While most trends are met with a degree of scepticism, QR table ordering won the unpopularity contest by a mile.
It was unchartered territory. A deviation from the age-old dining experience. For customers, it meant replacing a learnt behaviour and accepting a completely new way of placing orders. For venues, it meant a change in their routine-heavy sequence of service and an additional cost.
But the close to 400% growth in 12 months indicates that our industry is increasingly accepting, and growing with, this new channel of ordering.

Do customers who order digitally spend more?
Yes. On average, customers who have used our app to order ahead (pick-up) or used it for QR table ordering (dine-in) have spent an average of 25% more when they place their orders.
The graph below compares the average transaction value (ATV) of customer spend between payments made by card vs. payments made in-app with digital orders.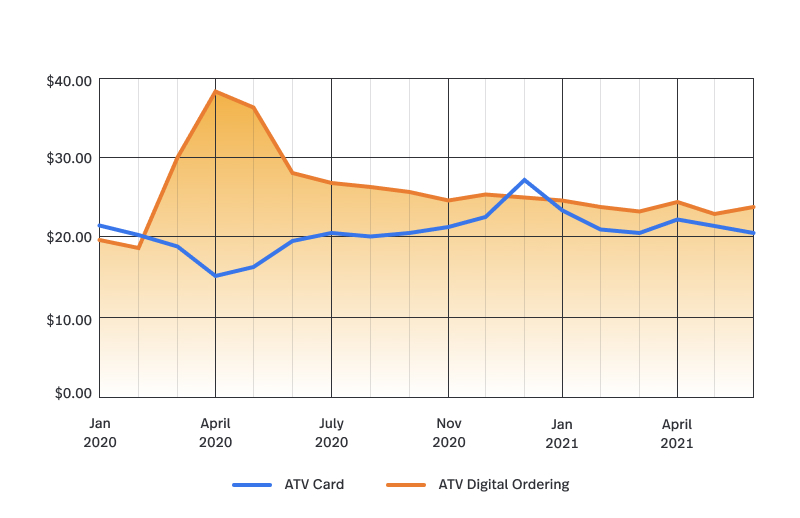 Customer ATV when making payment via card vs. in-app ('Digital Ordering')

'Digital Ordering' in the data set above refers to orders & payments made in-app for:

Dine-in orders (QR table ordering)

Order ahead (for pick up)

Order for delivery
The graph shares an important and consistent insight.
There is an evident (and understandable) peak in ATVs for digital orders between March and May 2020. This is in line with the lockdown restrictions where most orders were made remotely for delivery and takeaway.
The point of interest in the graph is after July 2020.
The graph maintains a consistent level of ATVs for Digital Ordering, between the $24 and $26 mark.
Apart from the peak in ATV for card payments in December 2020, customers who placed their orders digitally were consistently spending more than those paying by card. But why?

Why do customers spend 25% more when ordering digitally?
The jury is not out on this yet but there are murmuring speculations.
We personally think it's a combination of a few factors. The three big players are: the use of enticing photos, the ability to consistently upsell, and allowing customers to place reorders in their own time.
(i) Use of food photography
We're visual eaters…Your eyes are bigger than your stomach…

While we may tire of these expressions, we certainly won't tire of looking at appealing photos – case in point, Instagram.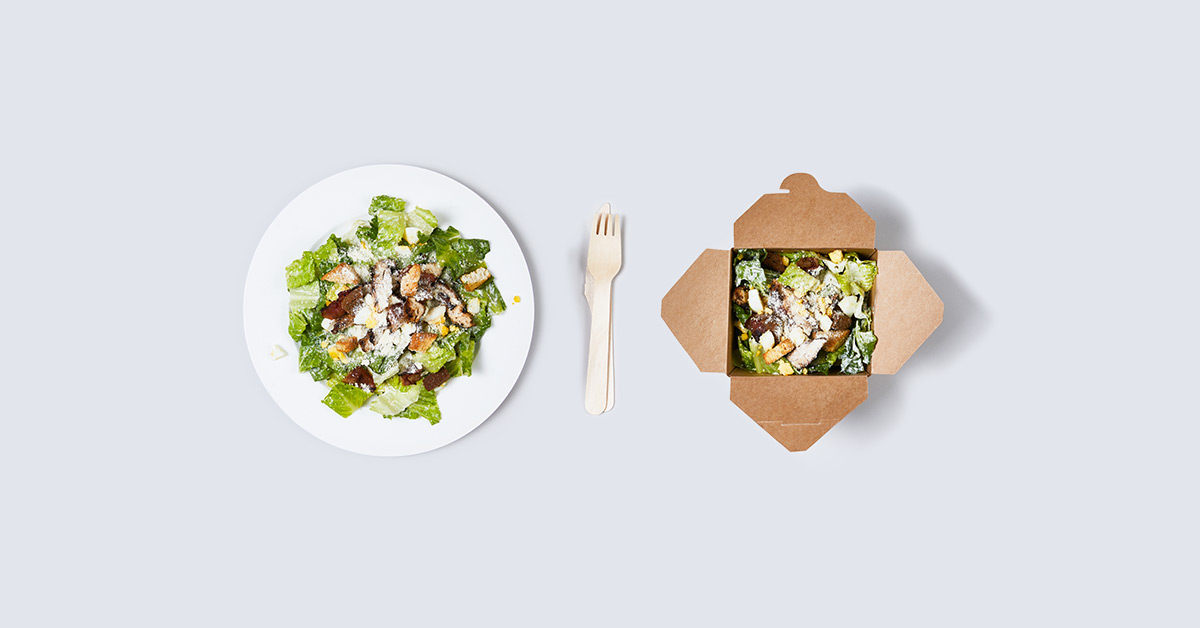 Using enticing photos to showcase dishes on a sleek platform works, it's really as simple as that. It's not only an added sensory experience – it's temptation. Better yet, it's temptation that can be satiated by a tap of the finger.
And it often is.
(ii) Consistent upselling
With digital ordering platforms, there is the opportunity to upsell; it's an opportunity to upsell consistently and with no inhibition.
We tend to shy away from upselling, or at least upselling consistently – to each and every customer. And understandably so. It's uncomfortable, awkward, and comes with high risks of rejection.
Our digital counterparts are free of that inhibition. Ordering apps can be automated to upsell with prompts to feature popular pairings, specials, and promotions. And dangling that carrot with each order is clearly paying off.
Read now:
Is QR table ordering right for your venue? 7 pros & cons to consider
(iii) Placing swift reorders
This is specific to QR table ordering – or even more specifically, reordering. Placing a reorder in a busy or big venue comes with a familiar dance – a craned neck with hopes of locking eyes with the waitstaff, a smile, and an affirmative nod.
And depending on how busy the venue is, and its staffing levels, this can be a slow dance.
QR table ordering removes that entirely by giving customers the ability to place reorders anytime they want – it's no longer dependent on the waitstaff's availability. And for some customers, this tends to increase the frequency of their orders, and in turn their average order values.
Order ahead vs. order at table
Here we deep dive into the breakdown of digital orders from the customer's perspective.
Across all of our Lightspeed venues that offer digital ordering, how are their customers opting to use this platform?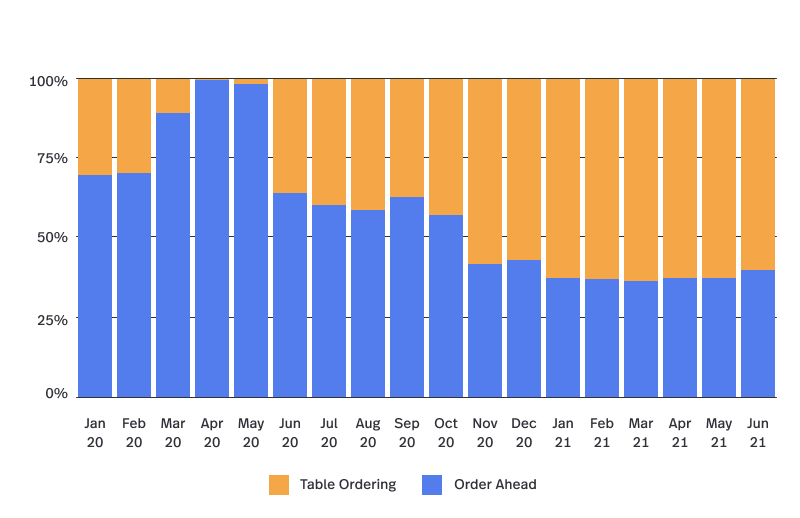 Percentage split between orders placed in-app for 'Order Ahead' and QR 'Table Ordering'

The data set above shows the breakdown of orders placed in-app by:

Table Ordering (orange):

dine-in orders placed using QR table ordering

Order Ahead (blue): pick up/takeaway orders placed in-app
From March 2020 to May 2020, Order Ahead was dominating in-app orders which makes sense, it's relative to the timeline of the first lockdown.

What is fascinating about this graph is its reversal. Table Ordering steadily grew from June 2020 till now.
The big reverse
Before the pandemic, in January 2020, the breakdown of orders was almost 70-30.

Our ordering app was used 70% of the time to place orders for pick-up, and only 30% of the time for QR table ordering.
Fast forward to January 2021, there is a near-complete reversal.

In a matter of 12 months, that ratio switched: 36% of customers now use our app to place orders for pick-up, and 64% of customers use the app for QR table ordering.

How did this happen?

"The digital transformation in March and April (2020) was on a larger scale than the digital transformation we have witnessed during the past two years" – Satya Nadella, CEO of Microsoft.
This escalated transformation has removed many (deep-seated) digital barriers for our customers, and our customer's customers. What initially appeared too complicated was made the norm, resulting in the disappearance of those barriers.

Crumbling assumptions

As an industry, we were quick to assume. QR table ordering would be too hard, too weird, too un-hospo…but COVID, ironically, gave us a taste.
Customers began to warm to the convenience of QR ordering. The flexibility in payments and minimal interruptions when placing orders made the shift from conventional ways of placing orders more acceptable.
For venues, the benefits of QR table ordering unfolded with time. The increase in ATV, the freed up time for front of house staff to focus their attention on service, the ability to instantly update items and pricing on menus, faster workflows – the benefits became clearer.

It's taken a year, but the data clearly shows that as an industry we are starting to accept QR table ordering as a new channel. And it looks like it's going to continue growing in the months and, very possibly, years to come.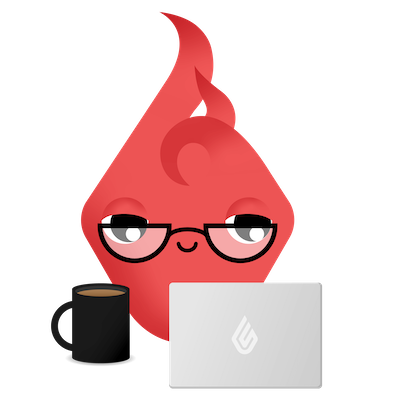 News you care about. Tips you can use.
Everything your business needs to grow, delivered straight to your inbox.