Serving Generation Z: How Restaurants Can Get Ready
While millennials have been soaking up the limelight for years, their successors, Gen Z, are beginning to enter the working world and, thus, the formal economy—and they're coming in full force. The spending power of Gen Z is estimated to be between $29 billion and $143 billion, which is anything but a small chunk of change. It's time to get started serving Generation Z.
Considering the money that this new generation controls, any restaurant interested in success (all of them) would do well to consider what it is that Gen Z wants in a restaurant experience.
While it can be tempting to see them as just a younger subset of millennials, Gen Z—made up of those born between the mid-nineties and about 2010—is markedly different from their predecessors in a variety of ways, including what they're looking for when dining out.
Want to harness the spending power of Gen Z at your restaurant? Use these tactics to start serving Generation Z in your restaurant:

1. Provide a socially responsible restaurant experience
For Gen Z, dining out isn't just about eating, but experiencing food.
Whether it's in the form of an eventful atmosphere (barcades are big again for a reason) or about the food itself, eating out is all about the experience.
However, an underlying characteristic that Gen Z looks for in their restaurant experience is social and environmental responsibility.
They don't want just any restaurant experience, they want an experience that's aligned with their desire to make a positive impact in the environment.
By investing in socially and environmentally responsible measures such as sustainable food waste management, emerging technologies, food donations (Gen Z loves to give back) or even offering unique seasonal dishes, you'll be able to start catching this highly sought generation.
An easy way to start your path towards a more sustainable responsible restaurant? Use technology that reduces your day to day waste.
Opting for a Kitchen Display System can help you reduce your carbon footprint by sending orders directly to the kitchen, without the paper waste and inefficiencies. Another option is swapping out regular menus for Self-Order Menus. This can create an interactive experience for your guests while improving your efficiency and reducing mistakes and food returns.
2. Keep an active social media presence
One of the main ways that Gen Z decides where to eat is through social media platforms like Instagram and Yelp.
From reviews to photos of food and drinks, influencers play a heavy role in the Gen Z world. This means that social media is one of the main ways to reach this target and you should be using social proof as your ally.
You don't even need a huge marketing budget to be able to increase your social engagements.
By leveraging user-generated content (with permission!), reviews, creating blog posts and being active on different social media sites you can start to build your presence.
According to Business Insider, Gen Z is most active on Instagram, YouTube, Snapchat and Facebook. If this is a market you want to target, make sure you're all set up and actively engaging in these sites.
Oh, and before getting started make sure to read up on these 5 common mistakes so you know how to avoid them.
3. Update your menu
Gen Z doesn't only have different preferences when it comes to social media and restaurant experiences, they also have a different palate than their predecessors!
Some of the aspects that stand out are Gen Z's preference for healthy options, smaller dishes and budget-friendly prices.
By understanding their tastes and preferences, you'll be able to adapt your current offering to something that can be more eye-catching to this new generation.
Make it healthy
Like millennials, Gen Z is also a health-conscious generation and they gravitate towards restaurants that offer menu items that cater to this.
The reality is, Gen Z wants organic and natural foods. Having menu options that revolve around a healthy and sustainable lifestyle such as non-GMO and organic ingredients will likely make you more popular with Gen Z.
In the same vein, Gen Z drinks about 20% less than millennials, which means that having non-alcoholic options can also be a game-changer—and not just sodas and water but mocktails and the like.
It's time to spice up your non-alcoholic drink menu!
Small dishes are a hit
Perhaps more than any other generation, Gen Z is all about crafting their own meals out of a couple of appetizers or small plates rather than ordering one larger entree.
They also like to explore a number of foods when dining out, so sharing has become popular as well. This doesn't mean eliminating main dishes from your menu, just don't penalize them for splitting a meal and consider beefing up your app options.
Gen Z wants frugal options
This generation grew up during the Great Recession and saw what millennials went through, and they've learned the value of being smart with money.
Frugality has come to define Gen Z, so along with having smaller, shareable options available, make sure you have options that hit lower price points to appeal to this money-savvy generation.
4. Offer fast and reliable service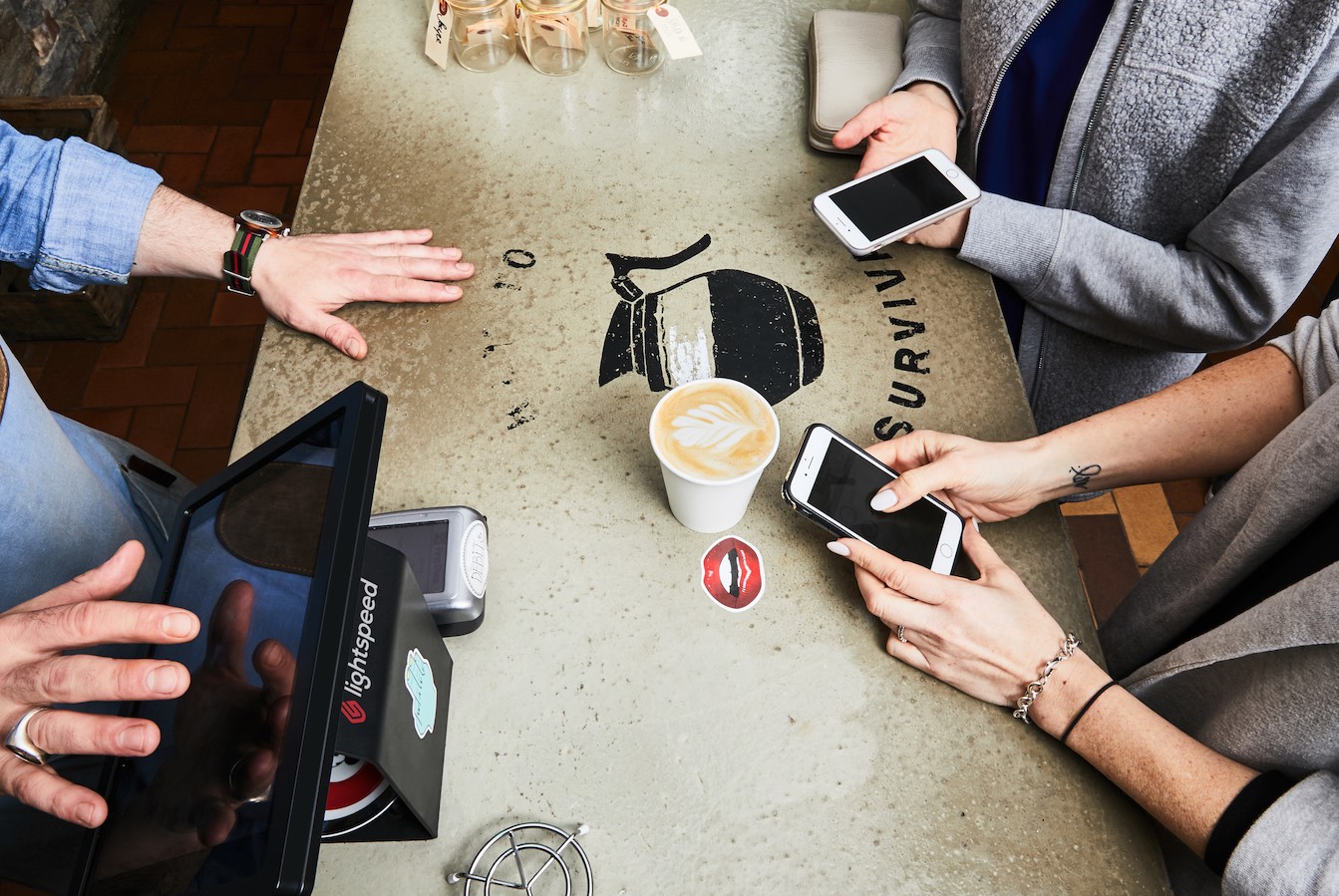 Chez Mère Grand uses Lightspeed POS to provide fast and reliable service.
Gen Z is a generation that likes to graze on the go.
Some days they might sit down for a proper lunch or dinner, but most of the time they'll be more interested in grabbing something quick on the go or ordering online.
In order to be able to offer a speedy service that appeals to this on-the-go generation, you should consider updating the technology you have at your restaurant. Instead of manually taking orders and processing transactions, opt for point of sale (POS) technology that will automate day to day processes. By automating transactions you'll be able to provide a faster service to your Gen Z customers.
With a POS, you'll be able to provide faster turnaround by offering tableside ordering. If your customer wants to order take out, have a quick bite at the bar or even split small plates between their group, by using a cloud-based POS you'll be able to provide excellent service in the blink of an eye.
5. Have a casual space
There's a reason why coffee shops are all the rage these days. While Gen Z is a fan of quick eats, when time allows, they want to dine or drink somewhere that they won't be rushed out the second they finish their food.
Dining out is often seen as an opportunity to catch up with friends and socialize with peers. This means that Gen Z gravitates towards spaces where they can nibble, drink and chat for long stretches of time.
One way to strike a balance between turning over tables and catering to a group that likes to linger is to dedicate some of your restaurant space to more informal seating. Think about setting up a collection of a few couches and end tables or perhaps even a dedicated co-working space.
This way Gen Z'ers can sit for hours without taking up a table you need to turnover to manage your profit margins.
The age of Serving Generation Z
Even though as a restaurant, you cater to many different demographics, it's important to start adapting and learning about new generations as they come up.
While you don't need to change your entire restaurant to this generation, it's important to understand what makes them tick and what changes you are willing to make to capture their attention.
As millennials once were (and still are) the generation to follow, now is the time to keep your eyes open for this trailblazing demographic. The more you learn now, the more sales you can capture from them later!