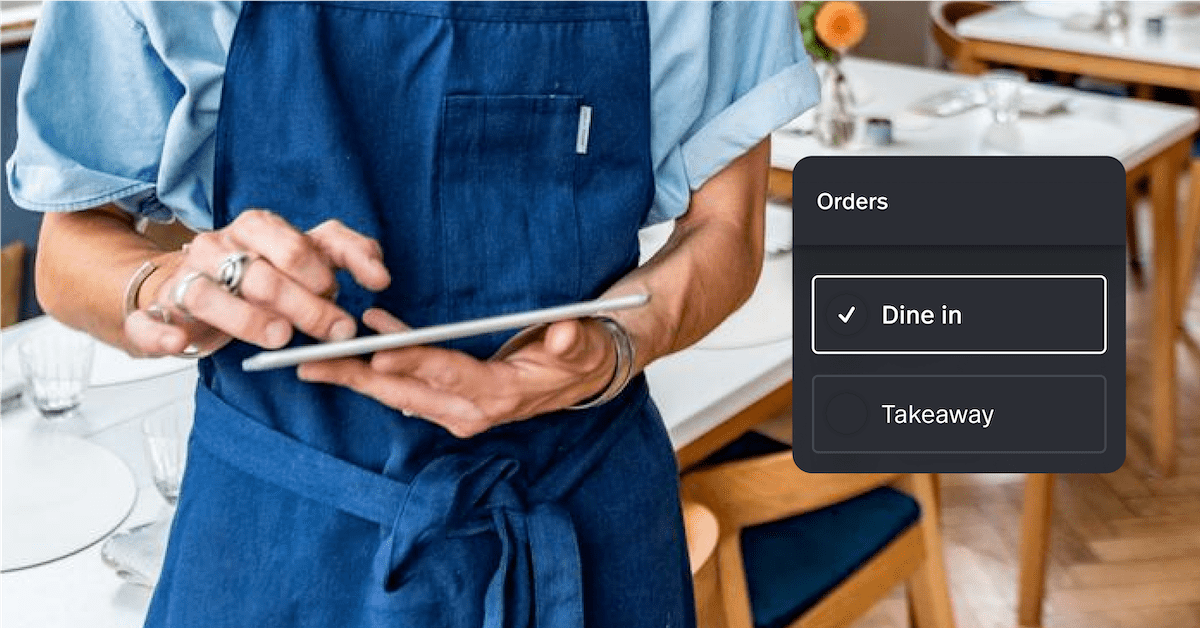 The staff turnover rate in hospitality is notoriously high, and this issue has plagued the industry for years. In recent months, this problem has been further exacerbated due to prolonged border closures and unpredictable lockdowns. This has led to a staff shortage crisis, with 38% of food service businesses struggling to find suitable staff – higher than any other industry in Australia.
Hospitality staff are the backbone of the industry, and without the right team behind you, it can be challenging for your business to thrive. However, finding (and holding on to) the best people who share your passion and are committed to their role is a common stumbling block – even for the most seasoned hospitality owner.
To help, we've compiled the best tips and tricks from industry insiders to help you hire, train and (most importantly) retain your team.
Free Hospitality Recruitment eGuide
Get expert industry tips for a complete employee management process in this free guide: How to Find, Hire & Retain Your Dream Team.
Hospitality recruitment
If you can nail your recruitment process from the get-go, your training program and retention strategies should technically be a walk in the park. However, as we all know, finding the right staff is often easier said than done.
Add some flavour to your job ad
When you have a job opening in your venue, standard practice is to stick an ad in the window and hope for the best. Another option is to share a post on social media advertising the position and ask current staff if they know of anyone looking for a job. While these methods are tried and tested, they're not always the best way to attract top talent.
In a competitive job market, it's imperative to stand out from the crowd. Your job ad might be the first interaction someone has with your business, so you want to advertise your venue as the best place to work. After all, recruitment is a two-way street, and in a saturated job market, candidates can afford to be picky with where they choose to work.
Give potential employees a taste of what it's like to work in your venue by adding a touch of your personality into your job ad.
Let's say a burger restaurant is hiring and shares the straight-forward job ad below:
A restaurant in Sydney CBD is seeking a casual all-rounder (up to 35 hours per week) to join our team.
To be considered for this role, you should:
Be available on both days on weekends

Have at least six months of experience as a café / restaurant all-rounder

Have Australian work rights
While this conveys all the basic information about the new role, it won't stand out from the crowd on a busy job website.
Instead, below is a simple example of how little tweaks can add some flavour to job ads.
Calling all burger lovers. A well-known burger restaurant in Sydney CBD is on the hunt for our next all-star all-rounder. The role will be casual (up to 35 hours per week) with the opportunity to progress to a permanent full-time contract for the right person.
To be considered for this role, you should:
Be available on both days on weekends

Have at least six months of experience as a café / restaurant all-rounder

Have Australian work rights

Love burgers – all of our staff get to taste test new burgers!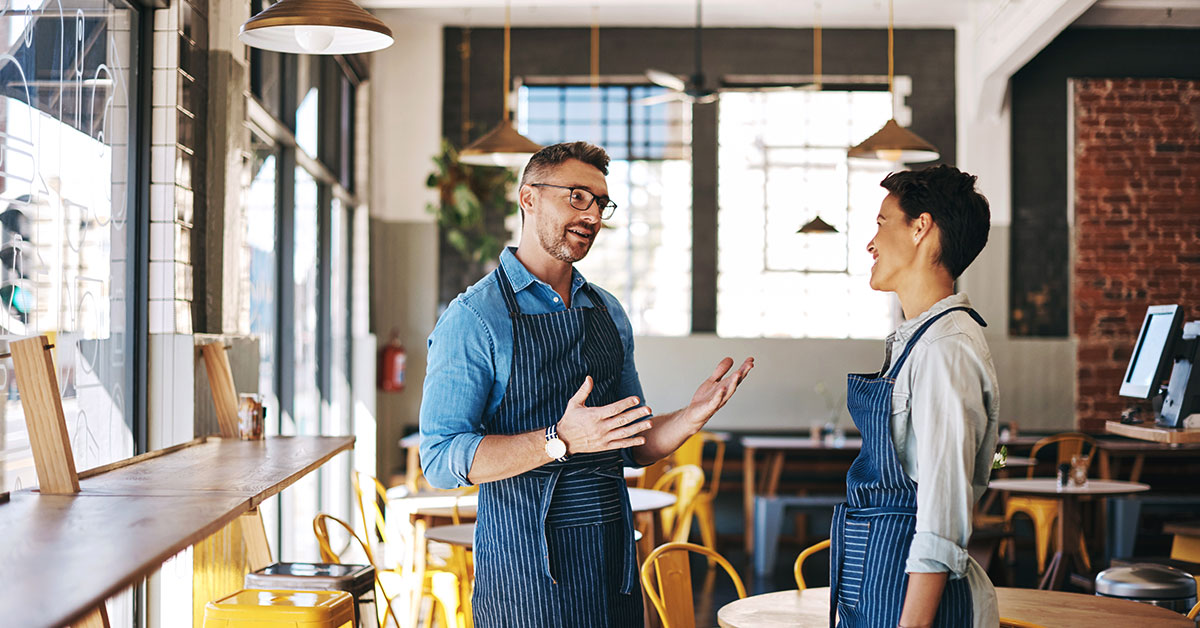 Ask an unusual question to sieve through talent
While it's essential to cover the fundamental questions in an interview, such as 'tell me about your previous experience' and 'why do you want to work here?' These questions often aren't the best way to delve deeper and get to know candidates.
Try including an unexpected question to test your candidates' quick thinking and gauge their personality. These questions don't necessarily have a right or wrong answer; their main purpose is to provoke a more honest, insightful (and fun) response.
Here is a collection of questions for inspiration that companies big & small from across the world ask their candidates to spice up their interview process.
If you could have any superhero power, what power would you have and why?

If you could compare yourself with any animal, which would it be and why?

How do you think people would communicate in a perfect world?

What advice would you give to your previous boss if you could?

How would you sell hot chocolate in Brisbane in the summer?

If I gave you $50,000 to start your own business, what business would you start?

Describe the purpose of this job to someone from another planet.
Remember, the goal of asking a strange interview question is to make it easier to find the best person for the job. Someone who is startled by left-field questions or struggles to answer may not be the best fit for dealing with unhappy customers or an unusual customer request.
Employee training
Training is a crucial part of an employee's onboarding process and will set them up for success in their role. Take the time to create a thorough training program for new employees and refresher sessions for existing staff. Not only will this show new hires that they're entering into a supportive work environment, but it's also a great way to ensure your team is up to date with the latest procedures and gives them a chance to ask questions or raise concerns.
Offer a unique onboarding experience
In the fast-paced world of hospitality, it can be difficult to dedicate enough time to onboarding new employees. However, an in-depth onboarding process that gives a unique insight into your business will give new hires the confidence to excel in their role and can decrease the chance of staff turnover further down the track.
Australian hospitality legend Tim Philips takes a unique approach to onboard his new bar staff.
"There's a certain procedure [staff] have to go through to get to the stage of working behind the bar. Before they even do their first floor shift, for example, we give them two pieces of literature to go through. One of them is Setting the Table by Danny Meyer, and the second thing we do is make them watch the movie Jiro Dreams of Sushi," explains Philips.
While Setting the Table is a must-read for those keen to succeed in the world of hospitality, Philips believes that Jiro Dreams of Sushi embodies the philosophy of his bar. The documentary follows 85-year-old sushi master Jiro Ono, a man who has spent his whole life chasing the perfection of simplicity without compromising on quality through the art of creating sushi.
By encouraging his new employees to watch this documentary, Philips hopes to instil the importance of focusing on complexity through simplicity – something he believes is instrumental in the ethos of his bar.
"If bartenders can understand that although a piece of sushi may only be rice and a piece of raw fish, the quality differentiates from your local Sushi Train through to Jiro's restaurant in Ginza in Tokyo. They'll then understand the difference between a daiquiri in the form of a slushy and what you'll get here [Bulletin Place]. Both have the same ingredients; however, it's the way they get brought together and those ingredients themselves that makes the difference."
By providing new employees with examples of great hospitality, Philips hopes to educate his team from the outset by setting a precedent of his expectations and the philosophy that makes his business a success.
Provide the tools for success
The first few days in a new job can be overwhelming, and it can be challenging for new staff to remember everything they've been taught. To combat this, provide new employees with an employee handbook so they can run through the key elements of their training and learn more about your business. It also acts as a reference point, so staff know the ins and outs of your venue and what's expected of them.
Your employee handbook should include:
Your mission statement

– briefly outline your business goals, what your venue stands for and the type of service you aim to provide.

Staff structure

– detail the different roles and responsibilities within your venue so staff know where to go for help and what they are individually responsible for.

Operations

– outline all tasks that need to be completed and provide guidance for each. This could include how to greet customers, how to process payments, health and safety guidelines, how to check inventory and cleaning procedures.

Examples

– use real-life examples to illustrate your points.

Expectations

– highlight how you expect your staff to behave and conduct themselves.
Aside from being a valuable asset for new staff, an employee handbook is also an excellent tool for building a positive workplace culture. It provides both staff and managers with a clear set of guidelines for procedures and behaviour, so everyone is on the same page.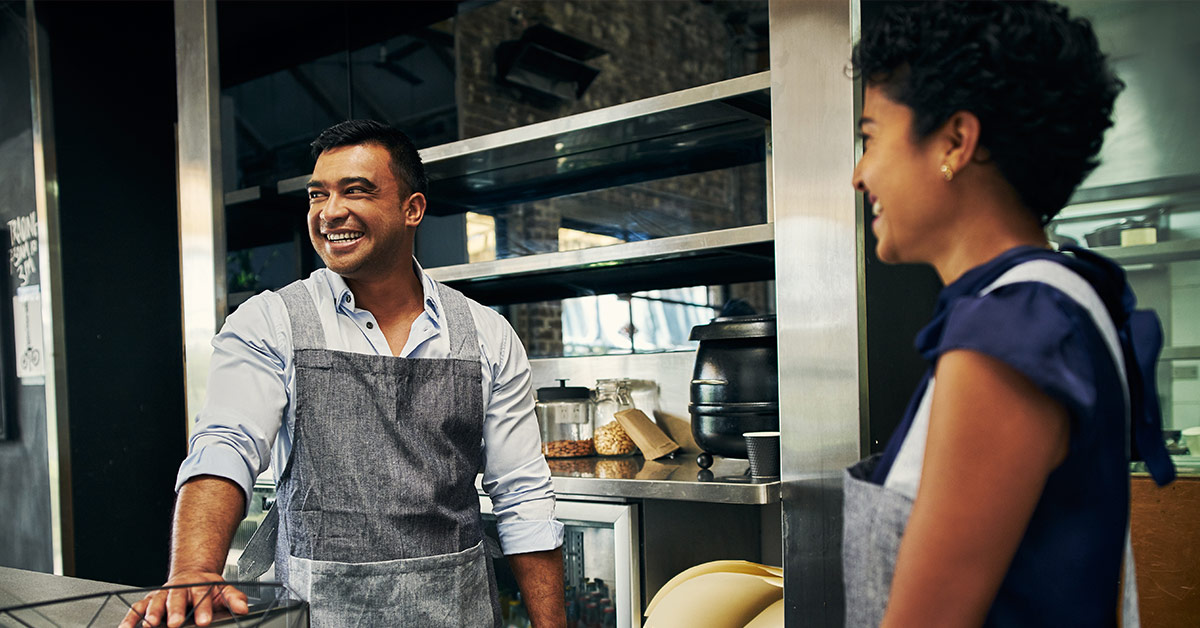 Employee management
Implementing solid recruitment and training practices will get the talent through your doors, but retaining those legends with a strong employee management strategy will ensure you hold on to the cream of the crop. Creating a positive and supportive work environment will empower staff to give their all, remain motivated, and be less likely to leave.
"Train people well enough so they can leave. Treat them well enough, so they don't want to" – Richard Branson.
Build an enviable workplace culture
Nine times out of ten, if you ask people why they love their job, they'll rarely say that their day-to-day tasks are the only enjoyable part of coming to work. Instead, you'll hear people comment how they work with a great team, that they have an inspirational leader or how the workplace culture makes them feel appreciated.
After all, a happy workforce is often more efficient, and their energy is likely to positively impact customer experience. However, if your staff is dissatisfied, your turnover rate will likely be higher, and your customer service will be affected.
Take the time to sit down with your team and ask them what they love about working at your venue and what could be improved. You can then take steps to ensure their concerns are addressed and implement initiatives to motivate and encourage team building.
Ex-cafe owner, Graeme Alexander, decided to do away with the traditional boss/ worker relationship to foster a more inclusive and collaborative work environment.
"Instead of saying they worked for me, I'd always say they worked with me," comments Graeme.
He'd also encourage his team (and customers) to join in with social events. He firmly believes that involving his team and customers in a shared experience gives everybody involved more investment in the business.
"The staff now see the customers as friends and want to go a bit further with their customer service, and the customer now sees your business as more than somewhere they just spend their cash; it's their mate's cafe now."
Give the gift of time
Working in hospitality can be pretty unpredictable when it comes to work hours and shift patterns, and it's rare for any two weeks to look the same. However, if you want to retain your staff, implementing a structured roster will enable your team to plan their personal schedules more effectively, which is a huge benefit for many hospitality workers.
A veteran cafe owner, who has worked in the hospitality industry for over 15 years, explains how he wanted to offer his staff the stability of regular hours by creating a set schedule for his team that rarely changed.
"In previous jobs, I always saw people getting frustrated that they could never plan anything less than a week in advance because they hadn't gotten their roster yet. So I gave everybody the same roster each week, and they could plan their lives."
We know hospitality can be unpredictable, and there will be times when you'll need staff to work a few extra hours or swap their shifts. But by offering your team a certain level of structure when it comes to their shift pattern, you're emphasising that you respect their time and acknowledge that their personal schedules are also important.
Overcoming the hospitality staff shortage
Employee turnover is an unavoidable part of owning a hospitality business, but it doesn't have to be a burden. If you can nail your interview process, provide a unique onboarding with detailed training, and create an enviable workplace culture, you're sure to minimise your staff turnover rate and build a dependable team who love their jobs.
Free Hospitality Recruitment eGuide
Get expert industry tips for a complete employee management process in this free guide: How to Find, Hire & Retain Your Dream Team.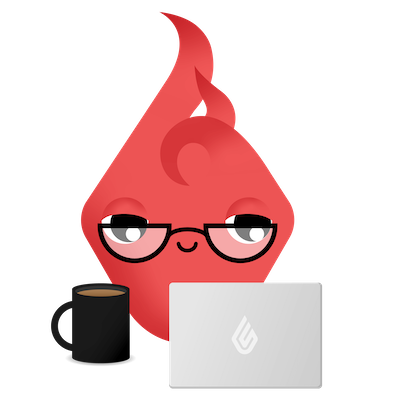 News you care about. Tips you can use.
Everything your business needs to grow, delivered straight to your inbox.