Spring has finally sprung, and for restaurateurs like you, that means prepping your establishment for the busy upcoming summer months. That's right, it's time for a little spring cleaning.
While deep-cleaning your restaurant, setting up your patio and putting together a new music playlist are probably the first things that come to mind, spring cleaning should also extend to the iPad restaurant POS system you use to manage your establishment.
There are six reasons why an iPad Restaurant POS system will set you up for success this spring and beyond. Keep reading to find out more.
With a restaurant POS system, creating a seasonal menu is a breeze
Seasonal menus are all the rage, and if you haven't considered introducing one this spring, you should. Why? Because customers love eating fresh food that showcases what their region has to offer and supports local producers.
Plus, according to an article published by Columbia University's Earth Institute, using local ingredients reduces your carbon footprint by minimizing fossil fuel usage related to transport.
It takes just a few clicks
Updating your menu with seasonal dishes is quick and easy when you have an iPad restaurant POS system. With an easily customizable digital menu, it's as simple as adding a dish, its price, and a great photo. That's it.
Spend less time on logistics and more time conceptualizing your new, mouthwatering seasonal dishes.
Looking to build your spring menu, but don't know where to start?
Check out our ultimate guide to restaurant menu design to become a menu engineering pro.

Optimising your takeout and delivery process is easy too
According to McKinsey, food delivery and takeout services account for over 90 billion dollars in sales and roughly 4% of restaurant sales. If your restaurant menu isn't already on popular takeout and delivery apps like UberEats and Deliveroo, spring is the perfect time to get set up before the summer rush.
One of the most common frustrations restaurateurs face with takeout and delivery services is that they need to use several tablets to process all the incoming orders. Yeah, managing all those online orders along with your sit-down guests' orders can get disorganized and chaotic, fast.
No one wants to find themselves in a situation where their kitchen is overrun with takeout orders while sit-down customers wait hungrily in the dining room. An iPad Restaurant POS system brings order to the chaos by aggregating all your incoming orders onto one screen. The end result is that it's easier to serve your customers, whether they're eating at your establishment or at home. Chaos averted.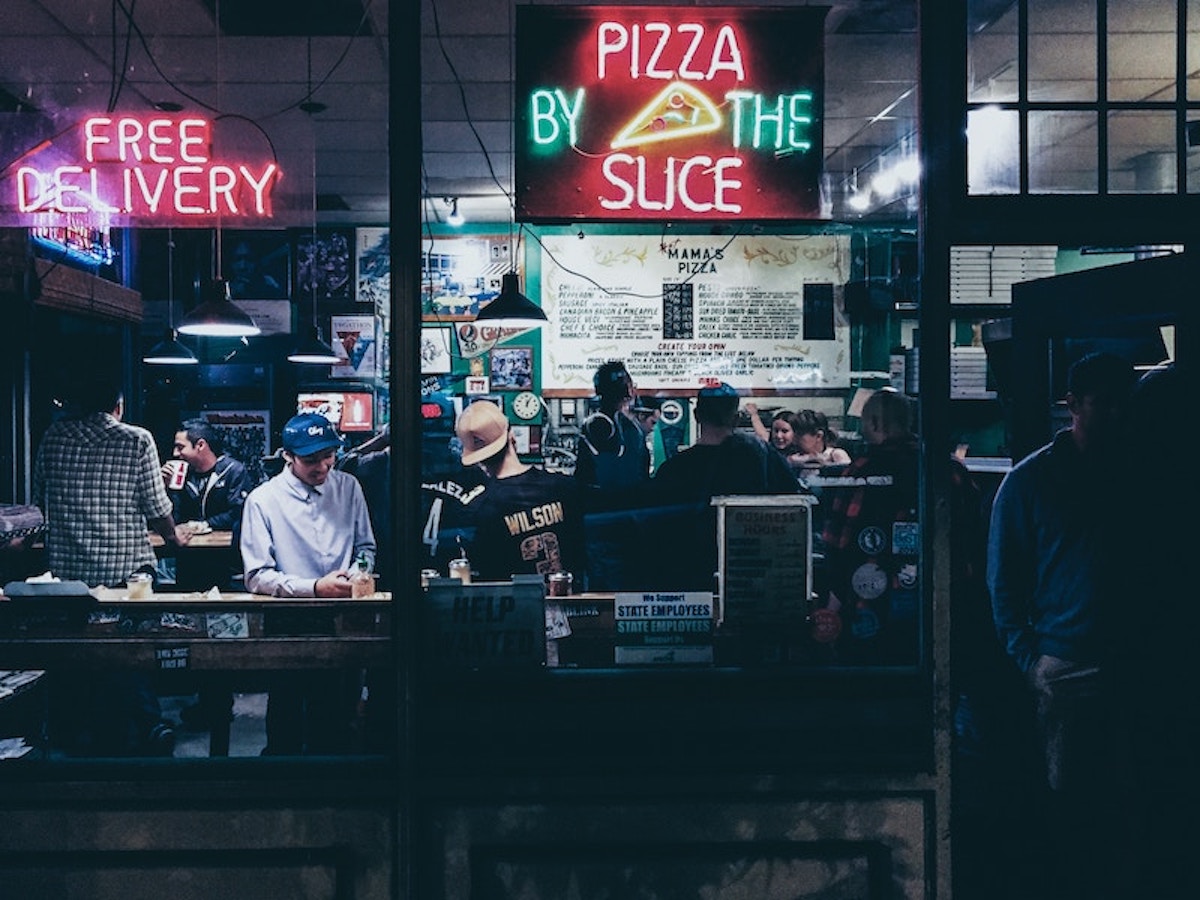 Flawlessly modify your tables and seating arrangements
Summer means patio and sidewalk season, which means you'll need to add new service zones to your restaurant's floor plan.
Thankfully, you can adjust your iPad Restaurant POS system's floor plan on the fly. Add or remove tables and seats, and colour code them so your waitstaff can easily tell which tables are free, reserved, occupied or ready to pay.
Going digital with your restaurant POS system enables you to keep track of and easily adapt to fluctuating seating arrangements — a must when you work in a fast-paced environment where reservations get cancelled or groups come in and need additional seats.
Basically, when the unexpected happens (and it will happen), you're not left looking like this guy: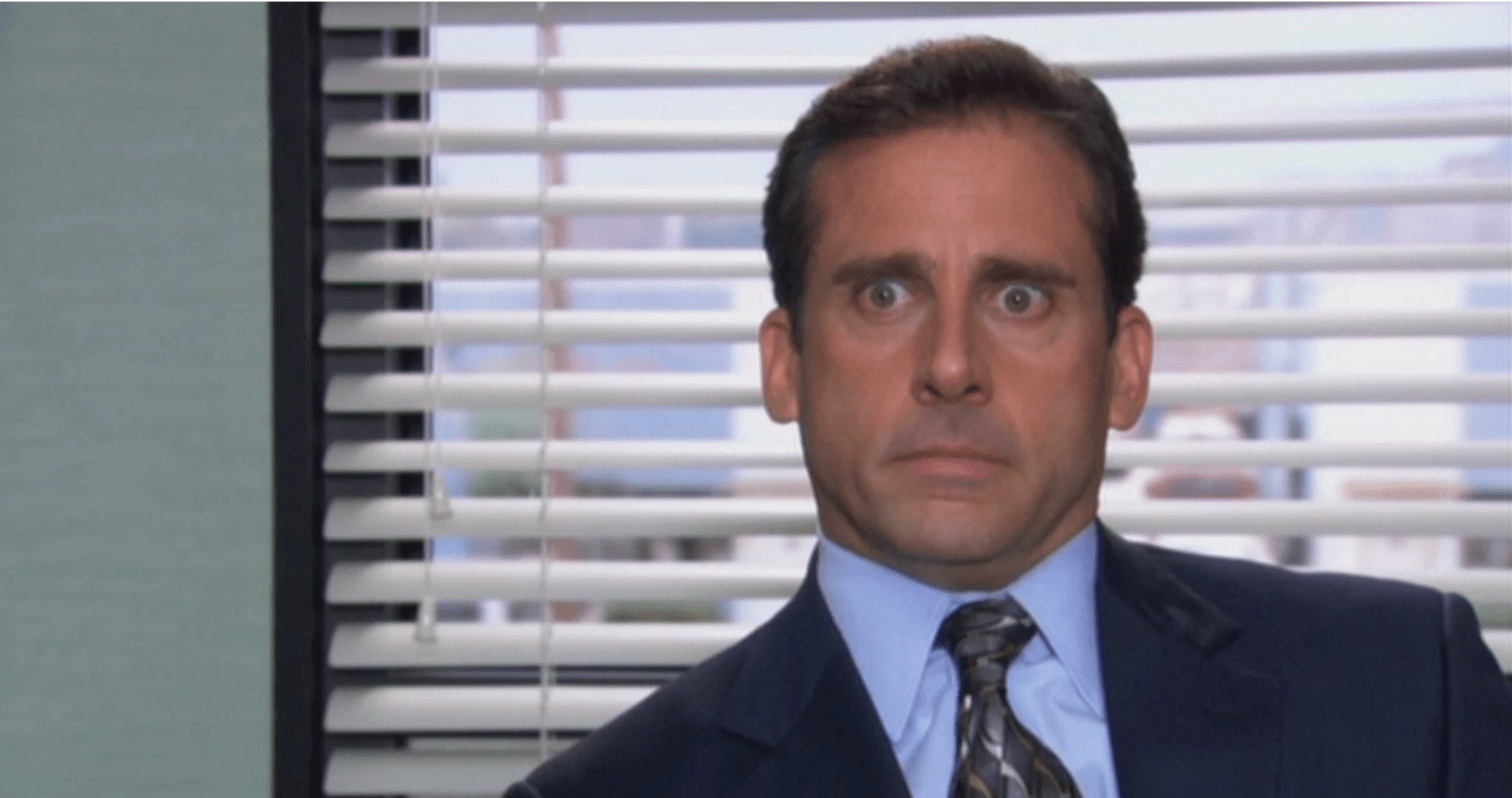 Add new mobile terminals in a matter of clicks
Once you've mapped out your summer seating in your floor plan, you'll need a new POS station or two to accommodate the additional seating. After all, the last thing you want is for your quality of service and its efficiency to suffer.
While installing on-premise POS systems outside is a challenge, adding a few mobile terminals to your restaurant POS is no trouble at all. Just set up each of your waitstaff with a user account, have them log in, and they're ready to serve your guests anywhere — whether that's on your patio, in your dining room, or at a food truck.
Getting set up and serving customers has never been so easy or flexible.
Spend less time building and updating your staff schedule
For many restaurants, spring is when you hire new staff for the summer. While you might think an Excel spreadsheet is enough to manage your employee schedule, it actually wastes a lot of time, time you'll never get back that you could have spent more effectively.
Automate your employee scheduling
Integrating automated employee scheduling software with your iPad Restaurant POS system will reduce the time you spend scheduling your restaurant's staff by 80%. Think of all the things you can accomplish using the time that would otherwise be spent hunched over a computer screen manually scheduling your team.
Click here to read more on the benefits of automated employee scheduling.
Keep your waitstaff and kitchen staff in sync
Let's face it, your restaurant's quality of service is heavily dependent on your cooks and waitstaff working together.
If your cooks are organized, they can get meals ready at a solid pace. That enables your waitstaff to control coursing better and focus on being attentive and personable with guests, not wondering why their orders are late. The end result is happy guests and more rave reviews online.
But keeping your wait staff and cooks in sync like the scenario above relies on them using tools that make their jobs easier. An iPad Restaurant POS system, paired with a Kitchen Display System assures that your staff, both the newcomers and your veterans, work faster without making your customers feel rushed.
Equipped with the right tools, your front of house and back of house can focus on preparing amazing dishes and delighting customers with personalized service, not logistics.
But how?
Whenever your waitstaff takes a guest's order, it can immediately be pushed to an appropriate workstation in your Kitchen Display System. Each order is organized chronologically (entrees, main dishes, desserts), and even color-coded to make it as easy to understand as possible.
Grey

: new orders

Orange

: cooking

Green

: done

Restaurant spring cleaning roundup
Spring is the perfect time to prep your restaurant for summer. To set yourself up for success, consider implementing an iPad Restaurant POS system that enables you to:
Quickly build your seasonal menu

Optimize your takeout and delivery process

Manage your tables and seating arrangements

Add more mobile terminals to support additional seating

Spend less time creating and managing your staff schedule

Sync your kitchen and wait staff
The end result? Better overall service, happier employees and guests.
The summer months are lucrative for restaurants because of both the influx of tourists and the locals getting outside. So make sure that your spring cleaning doesn't just consist of sprucing up your establishment; consider refreshing the tech that powers your restaurant as well.
? Lightspeed Restaurant POS is built by people with decades of experience in the restaurant industry, from bussing tables and running orders to managing the floor and staff. We build easy-to-use tools that help you simplify your service.
"Lightspeed helped us speed up our kitchen workflows and improve order accuracy. That enables our staff to focus on making our customers happy, not order logistics"

— Gerrie, Vivat Bacchus, London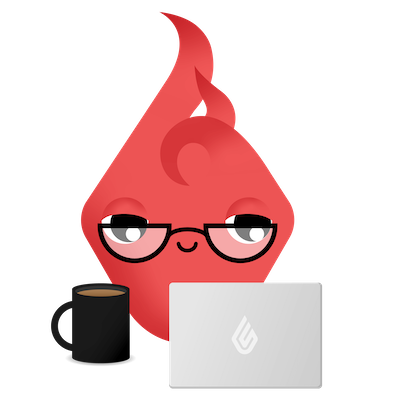 News you care about. Tips you can use.
Everything your business needs to grow, delivered straight to your inbox.