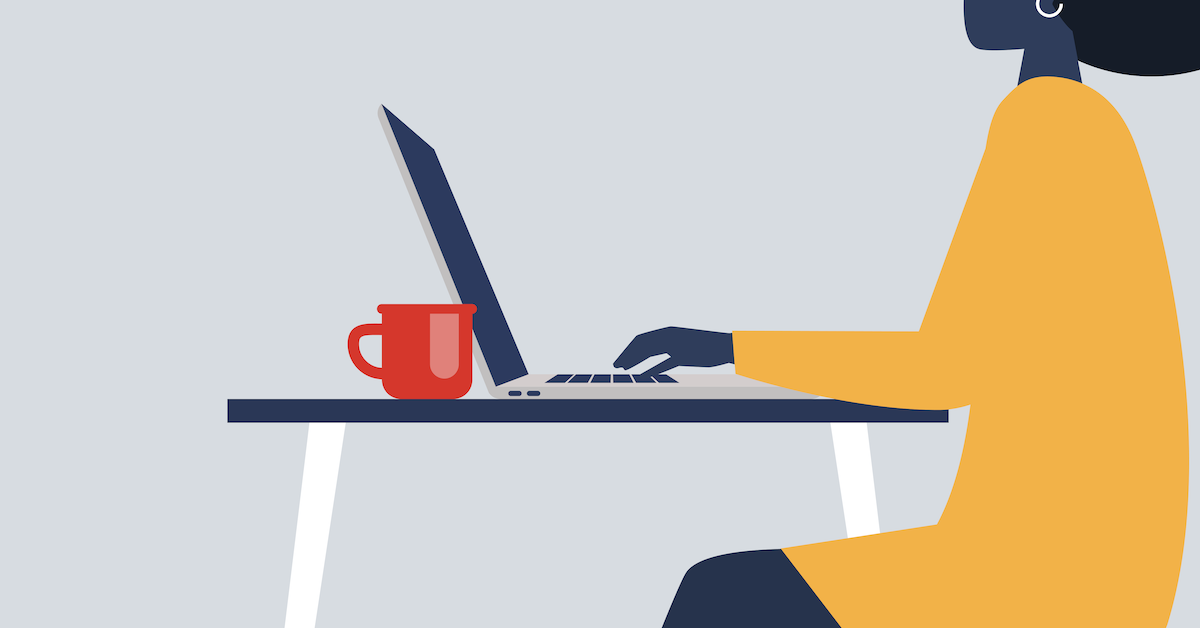 A business plan provides the foundation for an aspiring new venture and outlines a clear roadmap for how the business will take shape. While some business plans are used to gain funding, this isn't the only reason aspiring entrepreneurs should invest their time in creating a business plan.
Your business plan will also provide a clear set of goals and objectives to keep you on track during the hectic run-up to opening your business. It's an essential document that contains all the necessary details about how your business will operate and grow. From market research to your menu, staff structure and the numbers you'll need to achieve success, your business plan will guide you through each stage of opening, running and growing your business.
6-steps to creating a business plan
Creating a business plan is a research-intense and time-consuming process, but it's crucial if you want to set yourself up for success. To help simplify the process, we've created an easy 6-step guide to creating a business plan for aspiring hospitality owners.
Looking for a business plan template?

Download our FREE, pre-filled templates for
cafes
,
bars
&
restaurants
1. Executive summary
Your executive summary is one of the most important sections of your business plan. It's the first section potential investors will read and should spark their interest in your business idea and encourage them to read the rest of your business plan.
It's essential to keep your executive summary short and sweet while also conveying your passion and enthusiasm. Ideally, your executive summary should be a page in length and no longer than two pages in total. A concise overview of your business idea is all that's needed, as you'll address the key points in more detail later in your plan.
Your executive summary should cover the following:
Mission statement

Business concept

A description of your products and/or services

Business goals

Target market

Competition and what differentiates your business

Your management team

Financial outlook
Tip
: while this section will be the first in your business plan, it should be the last thing you write. This will enable you to effectively summarise all of the components that make up your business plan and highlight the key points to grab the readers attention.
2. Company overview
This section of your business plan should outline the essential elements of your business by providing information on your concept, location, product offering, design features, company structure and service model. It should also touch on any short term and long term goals you have for your business.
Concept
Start by outlining your concept. What will be the defining theme of your venue? What will make you stand out from the crowd and keep customers coming back? You should also take the time to detail your brand identity, product offering and service style.
Tip: This section doesn't need to go into too much detail. Provide a high-level overview as most of these points will be addressed in more detail later in your business plan.
Sample menu and pricing
Use this section to highlight what drinks and dishes you plan to sell at your venue. While this doesn't have to be the final menu you'll launch with, it's crucial to outline what type of products you're going to offer.
If you're planning to open a cafe, for example, you will need to detail what types of coffee you plan to offer, along with their different size options. You should also include a sample of your food menu – this doesn't have to cover everything, but it should paint a picture of your offering, e.g. a selection of homemade cakes and pastries, made-to-order sandwiches and several breakfast dishes for the weekend.
Once you've outlined your menu, the next step is to map out your pricing strategy by answering the following questions:
Do your prices reflect your positioning?

How does your pricing compare with your competitors?

How important is price to your customers?
Tip: it can be challenging for small businesses to offer low pricing without hurting their profit margins. Businesses tend to find a middle ground and go with an average price – competing on quality and service instead.
Design and layout
The design and layout of your venue will be a crucial factor in its success. Therefore, it's important to detail how you envision your venue to look and how your layout will allow staff, customers, food and drink to move through your space efficiently.
Use this section to outline what the interior of your venue will look like. Think about what colour scheme you'll use and if you'll have any additional decorations like plants or wall art. You should also outline what equipment, storage and furniture you'll need and how these might impact your workflows.
Company structure
This section should briefly describe your company structure. You might be planning to open a tiny speakeasy-style bar with a small team of 3, or you might be opening a 70-seat restaurant that will need a team of 15. No matter the size of your team, it's essential to highlight the different roles and responsibilities you expect to have in your business to allocate a budget for their salaries.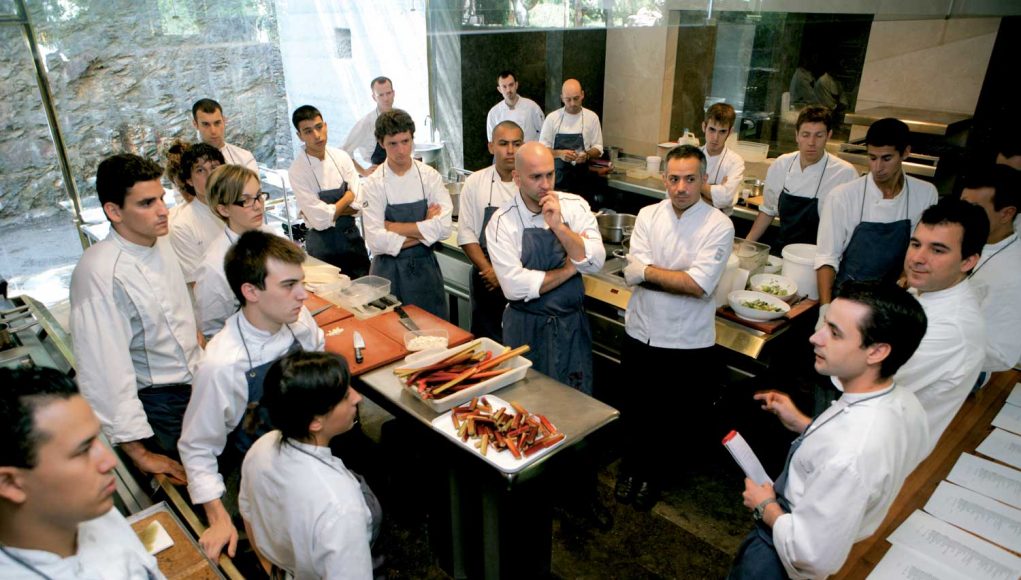 3. Market analysis
A detailed market analysis will set your business up for success before you even open your doors. This section is an integral part of your business plan and should provide an in-depth analysis of your industry as a whole, your target demographic, competitors and location analysis.
Remember: your market analysis should emphasise to investors why your business is going to be a success. It should highlight how your business will meet the demand for a product or service lacking in the current market.
Market research
Your market research section should provide a detailed overview of the following points:
Industry size

– how many people need your product or service?

Market trends

– is the market growing or shrinking? What trends are impacting the market, e.g. sustainability, evolving technology, increases/ decreases in immigration.

The total size of your target market

– how many people in your chosen location are your ideal customer?

Barriers to entry

– what obstacle will you face, e.g. stagnant rental market, high levels of competition in the immediate area.

Threats and opportunities

– what threats and opportunities will your business face, e.g. ongoing covid restrictions.
Target market
The hospitality industry in Australia is highly competitive, so it's important to use this section to highlight how your business will attract customers.
To get started, consider the following questions about your target market:
Who is your ideal customer?

What is their age/ income level/ occupation?

What are their values and beliefs?

How do they prefer to order and pay?

What is their budget?

What is their repeat purchasing potential?

What marketing channels do they use?

How easy is it to communicate with them?
Once you've answered these questions, you'll be able to paint a clear picture of your target market. Understanding who your ideal customer is and what makes them tick will inform how you market to them, your service style and price point.
Competitive analysis
Your competitive analysis should evaluate the current competitive landscape in your chosen location. Start by outlining all other hospitality venues in your area and pay particular attention to businesses with a similar concept. You might be opening a wine bar, but this doesn't mean other bars will be your only competition. Restaurants or cafes with liquor licenses will also provide competition for your new bar.
Tip
: Create a table with your venue and several of your main competitors in separate columns. Use the table rows to compare key points of difference between each, for example, number of seats, pricing, marketing channels, strengths and weaknesses.
Location analysis
Your location analysis should focus on the general area or town/ city where you plan to open your venue. It's crucial to provide relevant data and sources of information to emphasise your rationale for choosing your location. The Australian Bureau of Statistics is an excellent place to start.
This section should address the following points.
What elements attracted you to this location? E.g. local economy growth.

Demographic breakdown of people in the area. E.g. office workers, families, students.

Is there a lot of foot traffic in the area?

Are there good links to public transport?

What times of day are the busiest, and when is it quiet?

How much competition is in the direct vicinity?
Market positioning
Use this section to showcase how your venue will stand out from the crowd by providing products or services currently lacking in the market. For example, you might plan to host monthly live music events or sell make-at-home kits that include recipe cards and ingredient packs for your well-loved dishes or cocktails.
Tip
: Your market positioning should highlight your adaptability and ability to innovate, emphasising how your business will thrive and grow.
4. Marketing
The next step in creating a business plan is to outline the marketing strategy for your new business. It should cover key areas such as how you plan to market your venue, what marketing channels you'll use and how you want to portray your brand identity.
Marketing channels
Research which marketing channels your target demographic will most likely use and outline how you will utilise each channel to communicate with your customers. For example, if you know your customer base will be mainly Millenials and Gen Z, you can pretty much guarantee they'll use Instagram, whereas Baby Boomers and Gen X are more likely to use Facebook.
Tip
: this
report by Statista
breaks down Australian social media users by generation and is a great starting point for understanding what channels your target audience will be using.
Here is a list of marketing channels to consider:
Website

Paid and organic social media (Instagram, Facebook, Twitter, LinkedIn, Pinterest)

Email marketing

Content marketing and search engine optimisation (SEO)

Print marketing (brochures, flyers, business cards)

Public relations (features on Broadsheet, Concrete Playground)

Word-of-mouth

Referrals
Event and offers
If you're going to host regular events, have weekly specials (like a happy hour) or offer a customer loyalty program, this section should outline the specific details of each.
What special offers will you promote, and how will these impact your bottom line?

What events will you host, and how regularly will they occur?

How will you promote your events, offers or loyalty program?

What benefits will these events and offers bring to your business? E.g. encourage repeat purchases, increase average order value.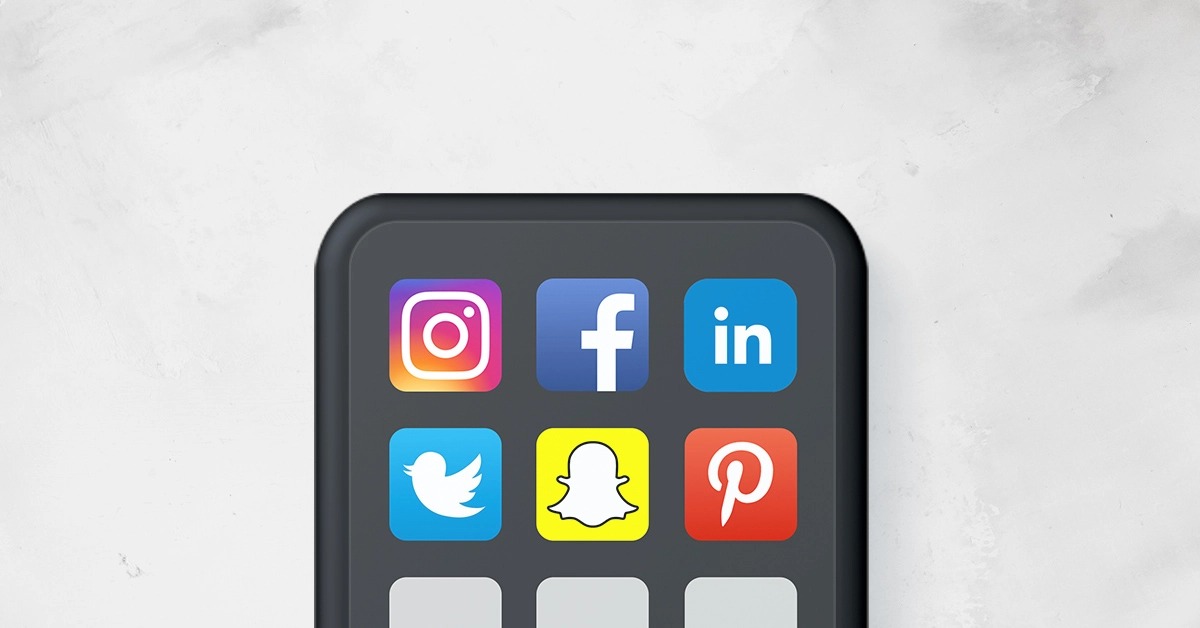 5. Operations
Use this section to explain how your venue will operate on a day-to-day basis. It should outline your plans for hiring staff, training, what suppliers you'll use and how you'll comply with work health and safety standards.
Staff and training
It's essential to think about how you will handle recruitment, training, staff scheduling, payroll and performance insights. Before setting pen to paper, you should first research which Industry Award will apply to your business and employees.
In most cases, one of the below awards will apply to your hospitality business, and it will determine minimum rates of pay, work hours and leave entitlements for your staff.
You should also use this section to address the following points:
Certificates and training needed by staff to be compliant

Recruitment procedures

Onboarding procedures

Wage procedures, e.g. pay cycles, payslips, timesheets

Staff scheduling
Work health and safety standards
Health and safety is a critical issue for foodservice businesses, particularly after the COVID-19 pandemic, so it's essential to outline how you'll address health and safety procedures in your restaurant. Ensure this section covers aspects like your cleaning procedures, health and safety guidelines and fire safety and evacuation procedures.
Tip: you should also research which certificates and licences you'll need to legally operate, such as liquor licences and fire safety certificates, and include them all in this section, along with their respective costs.
Suppliers
You'll need an extensive list of suppliers to run your business as efficiently and cost-effectively as possible. While you might not yet know who your suppliers are going to be, you should use this section to analyse a range of potential suppliers so you can make an informed decision when the time comes.
Tip
: For easy comparison, add all of your potential suppliers into a table and note down their product/ service, price range, location and any other relevant information.
6. Financial analysis
Your financial analysis will be the final section of your business plan and should break down your finances for your first year in operation. This section will also help set financial goals for your business and assess what financial assistance you might need to get up and running.
Tip
: If you plan to use your business plan to obtain funding, it should highlight to potential investors how you plan to spend your capital and compare the anticipated costs and projected revenue.
Investment plan
This section should outline to potential investors how much initial investment you will need and how you plan to spend during the first year. This will usually include kitchen equipment, furniture, payroll, legal fees, marketing etc. If you don't plan to use your business plan to pitch for investment, you can exclude this section.
Projected P&L
A profit and loss, or P&L, statement shows the revenue and expenses for a business during a particular period. While your business plan will only include a projection of your P&L, it's vital to try and accurately estimate how much cash will be coming into your business versus what will be spent. This will give you an idea of how much revenue you'll need to generate to turn a profit each month.
Tip
: Be sure to keep detailed notes about how you came up with the figures in your P&L, as you may have to answer questions from potential financing sources.
Break-even analysis
Your break-even analysis needs to explain how much revenue you will need to generate to break even once all of your overhead and operational costs are factored into the equation.
Tip
: create different break-even analyses to address different scenarios. For example, your payroll costs will vary each month, and seasonality can affect sales and operating costs.
Expected cash flow
This section should address how you're going to track the amount of cash your business has on hand at any given time. Your expected cash flow should (based on your expectations) highlight how your business will be able to support itself even during quiet periods without additional investments and support.
Creating a business plan: your first step to success
To support aspiring hospitality entrepreneurs kickstart their businesses, we've created three in-depth business plan templates. These templates provide the structure, prompts, and examples necessary for you to craft a detailed business plan that's ready to present to potential partners and investors.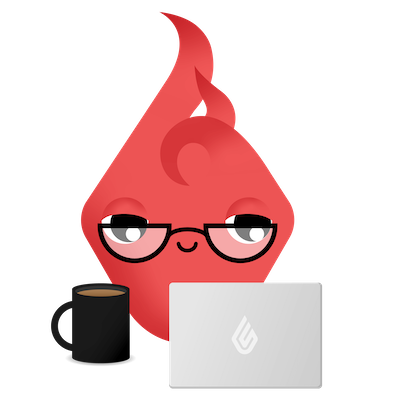 News you care about. Tips you can use.
Everything your business needs to grow, delivered straight to your inbox.